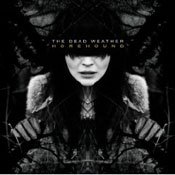 The Gossip "Music for Men"
2.5 of 5 stars
The post-punk Renaissance may have run its course a few years ago, but don't tell that to The Gossip. Of course, the group's emotionally expressive style never really fit in the genre's most popular acts. Instead of the trademark detachment of male-dominated bands, The Gossip—anchored by the unabashed expressiveness of lead singer Beth Ditto herself—puts everything on the line.
The group's latest album "Music for Men" is a mixed bag, it starts strong but goes limp by the end. Opener "Dimestore Diamond" is a cheeky track that grows on the listener, where Ditto's faux falsetto rides coyly over a sparse down-tempo backdrop of throbbing, rhythmic bass lines and understated percussion. In the hard-hitting yet dance-friendly "Heavy Cross," Ditto sings with feminine fury against a jagged disco backdrop. "8th Wonder" is equally angry, but instead is fueled by propulsive rock and jagged guitar and rapid-fire drum change-ups.
When things slow down, Ditto's voice gets unpleasantly nasal, and songs feel boring without the driving emotion of earlier tracks. And while occasionally The Gossip flexes its the compositional muscle in more subtle ways, its strong suit is passion. When the emotion runs out, there's rarely much left to hear.
Karen O and the Kids "Where the Wild Things Are"
3 of 5 stars
I still haven't seen "Where the Wild Things Are," but I have heard its soundtrack. Written by Yeah Yeah Yeah's front woman Karen O (born Orzelek), the album is a sharp shift from the coy rock songs she normally makes. Instead, the soundtrack matches the carefree spirit of children's entertainment without being cheesy or cloying. On most of the songs, Orzelek performs in an ensemble with an informal children's choir. The choir's somewhat off-key vocals, kitchen-sink percussion and frequent interjections help give Orzelek's simple songs the proper dose of child-like glee.
The album's best song is the jaunty "All is Love." The infectious track, featured in the movie trailer, is an upbeat song with a folk-rock feel, catchy rhythms and joyous melodies. The simple and sweet lullaby "Hideaway" is also of note.
The record's other songs are not really remarkable, but they work in the project's context, except for grainy and moody "Capsize." It's an excellent match for the adult-friendly children's film, but I doubt it will find an audience among single adults. Still, it's nice to see Orzelek demonstrating her compositional skills; hopefully, this project means she has more solowork in store.
The Dead Weather "Horehound"
2 of 5 stars
Jack White is a phenomenal musician, but his ideas don't always translate to records—especially in side projects. With his new group, The Dead Weather, White again proves his musical prowess—this time as the band's drummer—and eccentric ideas. With The Kills' sultry singer Alison Mosshart on lead vocals, the sensible route would be slow blues-rock. But the band's debut, "Horehound," ventures for a hastily assembled and idiosyncratic mix of hard rock and blues funk instead.
Filled with grizzly power chords and extraterrestrial sonic interjection, "Treat Me Like Your Mother" is bloated and overproduced. In Contrast, "Cut Like a Buffalo" feels like a frightening fun house with its spastic funk style, repeating organ jabs and constant shrieking. Most of the songs are more palatable than these, but almost all suffer from a lack of development and poor song construction. In addition to thoughtless song choices, the album also combines widely different genres and production styles for a markedly disjointed listen.
But even in this confounding album, great songs can be heard. The blues drag, "Will There Be Enough Water," is captivating: thick with desire and the visceral magnetism of White's extended guitar solos. If only the rest of the album had half as much heat.
Previous Comments
ID

154039

Comment

I was a little surprised to see a review of Horehound in this issue, given that it was released half a year ago. But since Christmas is almost here, Horehound would make the perfect stocking stuffer for the rock fan on your list! "Eccentric" and "idiosyncratic" are used in the review as pejoratives, but those are the qualities that make The Dead Weather and most of Jack White's collaborations so appealing -- and unpredictable. (I think we can all agree that there are more than enough bands doing "slow blues-rock" already.) Horehound also has a ferocious cover of Bob Dylan's "New Pony," one of many electrifying touches that make this album so gratifying.

Author

AlsoSprach

Date

2009-12-06T21:01:10-06:00
ID

154047

Comment

Thanks for your great comments, Also. We also have books featured in the issue, Also, that have been out a while. That doesn't mean they are no longer good, nor deserve a shout-out. I'm not a fan of the corporate-media mentality that a work of art has to be reviewed immediately or relegated to the leftover pile and get no coverage. If it's still on sale, and they want to write about it, it's fair game for our writers. It's possible they discovered it a while after it came out, and still want to recommend it.

Author

DonnaLadd

Date

2009-12-07T09:41:19-06:00
ID

154049

Comment

I wholeheartedly agree - art that was great back in the summer is great now. Maybe even greater! I just found it curious that the reviewer would reach back over many more current and not-so-current releases to sucker-punch an album and a band that have gained so much critical mass since July. In fact, The Dead Weather are on the cusp of releasing their second album. So there is a bit of a staleness factor at work here, but in the end, it's the JFP's call, not an overly sensitive Jack White fan's.

Author

AlsoSprach

Date

2009-12-07T11:24:54-06:00
ID

154102

Comment

But, AlsoSprach, I agree with you. If these albums had been reviewed when they came out, then we'd have another round of updated reviews. It's nice to open up your local alt-weekly and get a review from a local writer of an upcoming or newly released album rather than always running to the bigger publications. I can understand reviewing older albums when they're reissues, but not when they've been out long enough for the artists to wrap up tours or record and release follow up albums. Also, on a personal note, I'd give that Gossip album at least 4 stars out of 5. They have evolved their sound like few other bands out there and I am so thankful that they continue to create their art.

Author

nyoung

Date

2009-12-08T13:11:28-06:00
ID

154103

Comment

neola: right on. as much as i love hearing beth ditto go from full on, "screw the future of my singing voice" hollering into on-point singing, an hour of it is exhausting. she's using her anthemic belting appropriately on Music for Men, not dropping banshee-like wailing left and right just to continue what the previous 9 years of the band's music has sounded like.

Author

vince

Date

2009-12-08T13:21:43-06:00
ID

154106

Comment

Neola, it is also nice to get stories in on time and in good shape, but it doesn't always happen. ;-)

Author

DonnaLadd

Date

2009-12-08T13:30:21-06:00
ID

154107

Comment

I suggest another album that has been out a while, "Rebuilding the Wall" by Luther Wright and the Wrongs. It is a complete reinterpretation of Pink Floyd's The Wall as bluegrass. Genius. and good.

Author

revdrstewart

Date

2009-12-08T13:30:33-06:00
ID

154111

Comment

Thanks, rev. I also suggest that people complaining here about "old" reviews take time to read the headline. ;-) It's such a chew-em-up, spit-em-out world; it's nice to take time to appreciate things that didn't come out yesterday. It's also our approach to news and features. We did the Cedric Willis story months after he was released; many media outlets will just report the "news" when it happens and forget about it. Our approach is different; that's what makes us "alternative," and we try to apply that approach through the whole book. All that said, we always welcome suggestions of newer music, books, etc., to review. And we love to be first and often are. But we don't have to be, in order to put out a good paper. I should also add that Lindsey does great work for us, and we don't always publish what she sends immediately due to space considerations of trying to pack so much local content in. Stories that aren't local are always lower priority.

Author

DonnaLadd

Date

2009-12-08T14:02:37-06:00
ID

154112

Comment

It took a while for that Gossip album to grow on me, too, but Lindsey, the live concert made me a believer! I love the album now . Four-letter word! Men in love! Love long distance. It is so so good.

Author

casey

Date

2009-12-08T14:19:24-06:00
ID

154113

Comment

Hey all, let's turn this thread into a best albums of 2009 round-up. What has everyone loved this year? Bring it! We get enough, we'll publish them in our year-end "Intriguing" issue.

Author

DonnaLadd

Date

2009-12-08T14:22:16-06:00
ID

154123

Comment

@casey "Love Long Distance" is phenomenal. "I heard it through the bassline, how much longer would you be my baby?" shut yer face! such a *smart* way to bring in their soul influences. the same for "Men in Love" with it's Aretha-style "shame shame shame." while i just switched to "Music for Men," i was re-listening to the score for "Where the Wild Things Are." the movie is dark, violent, and frankly a little scary (not at all an adult-friendly children's movie). the score reflects this. of course "All is Love" is upbeat and happy, it's the song played during the credits which, having seen the movie, is an appropriate time for upbeat and happy (not sure what trailer this was used in, as the official trailer used Arcade Fire's old song "Wake Up"). but without having seen the movie, how can you speak to wether or not "the project" works? each song has a purpose, whether or not they "work" outside of the movie. regardless, this is definitely one of my favorite soundtracks/scores. and those who also enjoyed it should check out Karen O's unintentionally released solo work, "Karen O at Home," if they can find it. (note: the story of how this CD reached the public is pretty interesting too, http://en.wikipedia.org/wiki/Karen_O#The_K.O._At_Home_Demo_Leak )

Author

vince

Date

2009-12-08T14:46:18-06:00
ID

154132

Comment

Vincey, that heard it through the grapevine riff is my favorite part, too! That album is a party!

Author

casey

Date

2009-12-08T18:05:52-06:00
ID

154134

Comment

In no particular order, albums I thought were awesome in 2009: 1.) Eleven Pond - Bas Relief. For years, Bas Relief has been a total collector's item for fans of darkwave and synthpop. Fortunately for my wallet, Dark Entries Records reissued and beautifully remastered Bas Relief over the summer. Bas Relief was the only full length album from upstate New York's Eleven Pond and is noteable for combining the sort of insistent, guitar driven melodies associated with "Faith"-era The Cure with the proto-industrial sensibilities of mid-80's Depeche Mode. Key Tracks: Portugal ( http://www.youtube.com/watch?v=VVB4ncv-2oE&feature=related ) 2.) Nite Jewel - Good Evening. Nite Jewel is what would happen if Coco Rosie had slightly (and I emphasize SLIGHTLY) better skills with samplers and enjoyed disco. Nite Jewel exists in a shoegazer haze full of ethereal electronic loops, beautiful female vocals and fragile, disco slow-burners. Not surprisingly, they have been getting a lot of attention from key new disco mavens, even appearing in my favorite italo/new disco comp of the year,Lo Recording's Milky Disco Vol. 2. Key Track: What Did He Say ( http://www.youtube.com/watch?v=pKsT_LIZ_lk&feature=related ) 3.) Seth Troxler - Afrika EP. My favorite scene in The Blues Brothers is where the boys talk/lie their way into a gig at a honky tonk bar by pretending to be the band that is actually scheduled to play. When Elwood asks, "what kind of music do you normally have here?" the bar manager replies, "Oh, we got both kinds. We got country *and* western." The world of electronic music is like that. You've got "Techno" *and* "Tech House" *and* "Minimal" *and* all these other genres that seem arbitrary and indistinguishable to the uninitiated. To fans, however, the boundaries between the various flavors of Techno are genuinely felt. There is a difference between Techo, and Tech House, and Minimal, and these differences are so real and so meaningful, that it's a cause for excitement when someone like Seth Troxler is able to play all the kinds of Techno without compromise. Anyway, Seth Troxler is by far my favorite DJ right now. By all rights, I should hate this kid for being, on paper, WAY too-cool-for-school. Seriously, if I had read about him in Pitchfork before seeing him live and getting my head completely bent, I probably would have died in a jealous fit. Here's this 24 year old Jimi Hedrix looking kid from DETROIT who (it's been verified) was hanging out with significant Detroit Techno DJs as an 8 year old, who then up and moves to BERLIN and who starts making records with Matthew Dear. He's playing Watergate and Berghain on the regular, plus he looks like a central casting version of a dj. Did I mention he's only 24? Choke me. Luckily, I saw ST play live without knowing any backstory about who he was. I was floored by his ability to move effortlessly and with a genuine sense of fun across all the Maginot Lines of Techno demarcation. He brought the Country *and* the Western. Most importantly, he made everyone have, in the words of the Tom Tom Club, "fun, natural, fun." On top of his constant touring schedule and far flung residencies in 2009, Seth Troxler somehow released a slew of singles and remixes on other people's labels and on his own imprint, Wolf + Lamb. The Aphrika EP and it's title single are probably the most accessible of his 2009 releases, especially if you don't actually like *Techno*. Over a reverbed-up Maya Angelou recitation of Phenomenal Woman, Aphrika is typical Troxler: slowly building, distorted synths, and precussion that manages to be both minimal and itricate simultaneously. Key Track: Aphrika ( http://www.youtube.com/watch?v=ptaz9KF_Y5A&feature=related ) 4.) Phantogram - Eyelid Movement. This electronic rock duo have claimed that they sound like Kanye West meets Radiohead. Throw in a "also reminds me of They Might Be Giants," and I think I'm done. Key Track: Futuristic Casket http://www.youtube.com/watch?v=IqqsTtmMUYg&feature=related

Author

mpriesterjr

Date

2009-12-08T21:29:12-06:00
ID

154135

Comment

In no particular order, compilations and other musical odds and ends from 2009 I thought were awesome: 1.) Various Artists - Panama! Vol. 3 - Calypso Panameño, Guajira Jazz & Cumbia Tipica on the Isthmus 1960-75. On a seemingly yearly basis, the culture vultures flock to some different region of Latin America or Africa and announce with hipster glee how, because of this region's combination of location, weather, and colonial politics, the music of the region du jour is the most beautiful, and unique, and sexy music in the word . . . and you plebeian gringos missed out. By my count, the decade began with Afrobeat (check out The ROOT's article on the strange love affair between the U.S. and Fela), then Diplo "discovered" Brazilian Baille Funk, then in 2007 the kids from the Bersa Discos label came north with left-field cumbia from Argentina and The Fader went nuts for all of them. I point this out not to knock (too hard) these guys. Diplo's Mad Decent and Bersa Discos are two of my favorite domestic record labels. Bersa Discos music is particularly awesome in the correct dose ( http://www.myspace.com/bersadiscos ) No, I point this aLL out more to say, the decade seems to be ending with a lot of attention on Panama and there is plenty of room on the Panama band wagon if you act without further delay. And rightly so. If port cities are known for generating unique music and culture, it makes sense that a CANAL country that is a freaking ISTHMUS between two CONTINENTS would be able to generate some really interesting hybrids between traditionally South America sounds like Cumbia, Caribbean influences such as Calypso, and American funk. Key Track: Lord Cobra - Colan Colan http://digital.othermusic.com/search/full.php?UID=446546 2.) Various Artists - Milky Disco, Vol. 2 - This is an excellent compilation of italo, dark disco, baleric, and new disco featuring some nice songs from G/L/A/S/S/C/A/N/D/Y, Black Devil Disco Club, and Nite Jewel. Vol. 2 of this series is not as good as the first volume, which featured genre defining tracks such as Padded Cell's "Konkorde Lafayette," but Vol. 2 still is pretty killer if you ignore some of the filler (of which there are several tracks in this two disc compilation). 3.) Various Artists - Nigeria 70: Lagos Jump. A nice compilation of Nigerian psychedelic rock. The best tracks on this comp, such as Ify Jerry Krusade's "Everybody Likes Something Good," are really fun. What's significant about this compilation is that it features tracks that are more clearly influenced by the garage rock sounds of American bands like Love than the James Brown influenced sounds you traditionally associate with Lagos (Fela!) from that period. http://www.divshare.com/direct/7662830-2a0.mp3 4.) Henrik Schwarz, Dixon & Ame - The Grandfather Paradox. Here's a neat video of Henrik Schwarz, Dixon, and Ame explaining the project. http://www.youtube.com/watch?v=Tr7Mvuc6IAI Rather than trying to find the newest, most underground records for this mix of minimal and techno, they combined tracks from at least 50 years of minimalistic music. It's really brilliant. They cover a lot of ground, managing to jump from artists that you'd readily associate with minimal dance music such as Robert Hood and i:cube! to artists whose inclusion in a minimal mix makes you scratch your head, but total work in context (Cymande, Pat Metheny, Can). Key Tracks: John Carpenter - The President is Gone. 5.) Michna - Triple Chrome Dipped. Although not from 2009, I didn't genuinely hear this one until recently. The title track has been my "zone out and work" track for the last month. The bass line moves you in your seat from side to side while also creating the sort of slow groove that hypnotizes one into productivity. Plus the video is amazing (but slightly NSFW). http://www.youtube.com/watch?v=7fvfQNkk5Nc Other bass/glitch electronic musicians I thought had good years: Appleblim, PantyRaid (the collaboration between Marty Party + Ooah of the Glitch Mob), NosajThing, Nicodemus. 6.) James Otis White JR - Baby Come On. This music makes you want to buy a lowrider and call your friends "esse." But don't, because that would be stupid (unless you are chicano, then by all means, knock yourself out). http://www.youtube.com/watch?v=Ep4cmKo7Hh4

Author

mpriesterjr

Date

2009-12-08T21:30:55-06:00
ID

154139

Comment

Vince, you make a good point about how one should evaluate a soundtrack. I chose to review it as a stand-alone piece of work with the knowledge that it was used in a soundtrack for an unconventional children's movie. From what I've read, I do think the creators envisioned this movie as a holistic package; but I also think, as you note, that Karen O's solo work deserves to be recognized on its own. On another note, I find that early Winter is a slow time for album releases (other than christmas or compilation albums), so I often revisit earlier albums we may have missed throughout the year around this time.

Author

Lindsey

Date

2009-12-09T10:25:11-06:00
ID

154142

Comment

the new african compilations are amazing! I have volume one of the Nigeria Special series. http://www.soundwayrecords.com/catalogue/nigeria-special.html The same label put out a series of Ghanan music from around the same era (It looks like they also put out the Panamian that mpriesterjr mentions). Unfortunately my knowledge of African musical traditions is rather slight, and I don't feel like I could to them justice. Also, though I don't like a couple songs on Neko Case's Middle Cyclone (which was released early this year), the album as a whole is excellent, and I've come back many times since first listening to the album.

Author

Lindsey

Date

2009-12-09T11:24:24-06:00
ID

154144

Comment

Oo, great stuff, all. We are looking for music bloggers, by the way, for the new version of our music blog coming soon. So anyone out there who can guarantee at least one good post a week, get in touch at [email protected] And Lindsey, thanks for all your hard work.

Author

DonnaLadd

Date

2009-12-09T11:36:22-06:00
ID

154146

Comment

Also, all, we're looking for good music writers for the paper to join the freelance crew -- writers willing to report, tell a good narrative story, make deadlines and work well with editors. Low pay, national exposure, free workshops. ;-) Write: [email protected]

Author

DonnaLadd

Date

2009-12-09T11:39:48-06:00
ID

154147

Comment

mpriester, I listened to a Nosaj Thing song, "Coat of Arms," I think, and felt like I was falling into my speakers, which had become a bowl of warm pudding. "Quitter's Raga," by Gold Panda, was another warm and glitchy favorite. http://www.youtube.com/watch?v=vH2QP18wRus I think the Dirty Projectors album, Bitte Orca, has to be in the Best of '09 running. There's a tension that runs throughout it--can Dave Longstreth stay still, stop worrying and accept his love for pop songwriting? That said, what I'm still going to listen to 5 years from now is Bill Callahan's album "Sometimes I Wish I Were An Eagle."

Author

Ward Schaefer

Date

2009-12-09T11:53:27-06:00
ID

154148

Comment

mpriester, music blogger. I like the sound of that. ;-)

Author

DonnaLadd

Date

2009-12-09T11:55:27-06:00
ID

154151

Comment

Donna, ya'll going to review stuff I'd listen to? *crickets* Guess not. ;)

Author

Ironghost

Date

2009-12-09T13:42:18-06:00
ID

154152

Comment

Your usual positive self, I see, Iron. Would you care to suggest some albums you've liked or thought should be reviewed? The glass really is half full, you know. ;-)

Author

DonnaLadd

Date

2009-12-09T13:54:16-06:00
ID

154156

Comment

I have a few groups I'd like to inflict on your reviewer, surely. :) Do they like Metal? And the glass is not half full, half of it's been stolen.

Author

Ironghost

Date

2009-12-09T15:03:55-06:00
ID

154159

Comment

@Lyndsey - Yup, Soundways did release that compilation of Panamanian music I was talking about. All of Soundways compilations are really good and, in addition to having great music, they consistently have well written and informative liner notes. In case you didn't notice, Miles Cleret the founder of Soundways has a really good mix of African music (streaming only) on the Soundways site: http://www.soundwayrecords.com/news/miles-cleret-african-dj-mix-2.html If you like Soundways's Nigerian and Ghananian comps, you should also check out music from Strut Records. http://www.strut-records.com. Go to http://www.strut-records.com/sampler/ to download a free 10 track sampler. It's an interesting grab bag ranging from Breakestra and Grandmaster Flash to Mulatu Astatke aka "Mulatu of Ethiopia" aka dude who provided all the cool "spy music from Africa" on the Broken Flowers soundtrack. @Ward - If you like complex, bass heavy things like NosajThing, my friend Larissa (DJ Ripley) just posted an amazing recent live set you can download here: http://soundcloud.com/ripley/slayers-club-ft-ripley-at-terenga-11-12-09 you should also check out her blog http://djripley.blogspot.com/ for more mixes and content. She's presently in a mode where she's talking about her touring adventures right now, but when she was living in Jamaica earlier this year she wrote some brilliant stuff, especially re: Major Lazer(Diplo) playing in Jamaica, and the different meaning of the underground in Jamaica vs the U.S./Europe. She's in London now doing research and it should get really interesting again: http://djripley.blogspot.com/2009/06/are-we-down-with-underground-major.html#links @Ladd: Deadlines! Low Pay! Bosses (erhm, editors)! You really know how to sell a job ;-) @Ironghost: Metal? Don't be shy. I know what you're really saying with that lack of sharing actual names of artists you think killed it in 2009. You're saying "Ironghost want more coverage of the Jonas Brothers." We hear you dude, we do, but don't front, "Lines, Vines, and Trying Times" is not nearly as good as "A Little Bit Longer."

Author

mpriesterjr

Date

2009-12-09T16:23:46-06:00
ID

154171

Comment

thanks for the rec mrpriesterjr. ward, still love dirty projectors. wasn't immediately plowed over by the new bill callahan, but i guess he's too subtle for that. will have to revisit.

Author

Lindsey

Date

2009-12-10T11:37:49-06:00
ID

154191

Comment

Wow, I just read that entire thread and I have no idea who any of those people are! There is a whole world of music out there that I am not even privvy to. AMAZING!!! Who are you people? LOL

Author

Queen601

Date

2009-12-11T13:18:47-06:00
ID

154192

Comment

I just assume they're talking in Greek and let it go, Queen. I doubt they've heard of any I'd listen to.

Author

Ironghost

Date

2009-12-11T13:23:23-06:00
ID

154193

Comment

Queen: my ipod runs an odd gamut of Lady GaGa to Mastodon, The Clipse to Faith Hill, and then some.

Author

vince

Date

2009-12-11T13:53:56-06:00
ID

154194

Comment

I was just going to mention Mastodon! I've been told they're very literary, but I haven't heard more than a snippet here and there. I think people (me, for one) would be pretty receptive to some metal recommendations, Iron. Queen makes an interesting point, though. Popular music is so huge now and so fragmented. Sometimes I find this exciting (more good music than I could ever find time to hear, and a lot of it accessible through the internet!), but I also think it's a little sad. I love how a huge pop song can bridge sub-cultures, cultures, even languages--I'm thinking of Michael Jackson, but also, more recently and on a smaller scale, songs like "Hey Ya" or "Paper Planes." Was there anything that big this year?

Author

Ward Schaefer

Date

2009-12-11T14:12:00-06:00
ID

154195

Comment

Ward, you make a great point about cross-cultural pop. I can't recall any one song that bridged like "Hey Ya" did. So many publications say that 2009 was potentially the best year of the decade for pop (I disagree), but I think we saw more experimental and more Americana-based pop come out. The closest I can think of is Lady GaGa, but as an artist and not just based on one track.

Author

nyoung

Date

2009-12-11T14:35:08-06:00
ID

154199

Comment

Ward: Mastodon is one of the smartest bands I've heard. Leviathan is all about "Moby Dick." so so good. and their story, as a band, is pretty interesting. especially the time when the lead singer was almost beaten to death by System of a Down (i think...to cover my ass, i'll say "ALLEGEDLY"). with their biographic information, ahem, informing a listening of their music...man. just do it. (I actually started listening to them because my landlord said to play metal to get the bats out of my attic, since nothing else worked. Friends recommended them as metal I would enjoy. Have loved them since.) Re: pop music. There was a really fantastic discussion about the state of the industry on Slate's Culture Gabfest recently. like what genre is ruling, the shifts, etc. They also discussed the whole "Best of [YEAR]" lists phenomenon. Great to hear culture writers talk about them...and how little fun they are.

Author

vince

Date

2009-12-11T15:06:53-06:00
ID

154200

Comment

Also... "Anything that big this year?" Judge if you want, but two words: Lady GaGa.

Author

vince

Date

2009-12-11T15:17:03-06:00
ID

154201

Comment

Neola, Ward: Black Eyed Peas, perhaps? (as much as it pains me to say it, "Boom Boom Pow" was a huge hit.)

Author

vince

Date

2009-12-11T15:26:32-06:00
More stories by this author
Support our reporting -- Become a JFP VIP.
The news business has changed dramatically in the past year, and we need your help more than ever to keep bringing you important stories about Jackson and the Metro. Become a JFP VIP with an annual membership or you can Sign up as a monthly supporter. Thanks for anything you can do to empower our journalism!