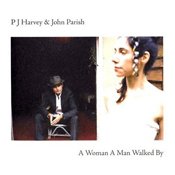 By experimenting, you get some interesting results. A plus B equals C, oil can mix with water, and sometimes things taste better with salt. But also you can have that stuff blow up in your face. Music can grow and evolve into something quite unique, bringing either a breath of fresh air or a dose of fresh compost. These next musical selections will definitely evolve your ears.
Wilco - "Wilco (The Album)"
3.5 of 5 stars
Wilco is like comfort food to me. Through a decade of diverse albums, which spanned everything from alt-country to jangly pop to deconstruction and dad rock, the band has remained consistently good and familiar. While moments of brilliance have occurred in their catalogue, Wilco is mainly loved for just being their unassuming selves. Instantly recognizable by the aimless verses, singer Jeff Tweedy's reedy, expressive voice, and a muddled keyboard sound, the band has a natural and subtle groove you just want to listen to.
The Chicagoan's seventh album, "Wilco (The Album)," offers a mix of previous album styles. Alt-country updates "I'll Fight" and "You Never Know" are throwbacks to the early days. The sunny, lilting stride of "You and I," features Tweedy's sweet, well-matched duo with Feist. "One Wing" is full of late night longings and rhythmic changeups. "Wilco (the song)" mixes all their disparate styles into a catchy, John Lennon-influenced saunter.
Despite a few boring tracks and a lack of stylistic cohesion, "Wilco (The Album)" is enjoyable. It lacks the freshness of new aesthetic choices, but retains the familiarity and comfort of well-tested sounds.
PJ Harvey and John Parish - "A Woman a Man Walked By"
3 of 5 stars
The brilliant UK musician PJ Harvey has a history of thwarting expectations. After her 2007 intimate and haunting "White Chalk," the blues rocker's next whim is an even sharper shift. "A Woman a Man Walked By" is a diverse and occasionally confrontational album with former collaborator John Parish. With its scattershot track list, the album perplexes on first listen, but repeated listens find unexpected gems.
The album begins with return-to-form "Black Hearted Love," a lovers' plea in blues-rock fashion with a snaky verse and spot-on vocals.
Eccentric choices "April" and "Sixteen, Fifteen, Fourteen" charm in their idiosyncrasies. "April" is a plaintively beautiful tune with scratchy grandma-like vocals on the verse, while "Sixteen, Fifteen, Fourteen" is an offbeat country-woods-romp with equally unconventional vocals. But "Pig will Not" and "A Woman a Man Walked By/The Crow Knows Where All The Little Children Go" are chaotic and continuously abrasive. Whatever cathartic purpose these songs provide the artist, the listener is best served skipping them entirely.
"A Woman a Man Walked By" is a frustratingly disjointed listen, but it definitely has its charms. If anything, it's worth checking out solely to discover another side of a talented artist who never fails to be intriguing.
British Sea Power - "Man of Aran"
3 of 5 stars
For a band traditionally serving raspy, searching rock tunes, British Sea Power's latest effort, "Man of Aran" is an enigmatic development. While some of the band's characteristic textures still feature here—climactic builds, expressive violins—the foray into atmospheric rock is completely novel. This new aesthetic is styled in the subtler gradations of Sigur Ros, and is entirely instrumental except one brief vocal interlude.
At its best, the album expertly evokes nature's grandeur in its beauty and terror; at its worst, the album is repetitive, too subtle, and boring.
The album begins with "Man of Aran" and its melodic combination of slightly eerie descending piano lines and bucolic strings. It builds and swells into lush climaxes on tracks like "The South Sound" and excellent closer "No Man is an Archipelago." But in the middle things start to drag. Chief agitator, "It Comes Back Again" eclipses 11 minutes—as do two other album tracks—without evolving into anything more than a slight pick up at mid-song.
Maybe British Sea Power could have honed its incipient approach before offering up a 73-minute record of novel terrain. The new style has a solid foundation, but it needs to be a little less derivative and a little more exciting.
More stories by this author
Support our reporting -- Become a JFP VIP.
The news business has changed dramatically in the past year, and we need your help more than ever to keep bringing you important stories about Jackson and the Metro. Become a JFP VIP with an annual membership or you can Sign up as a monthly supporter. Thanks for anything you can do to empower our journalism!