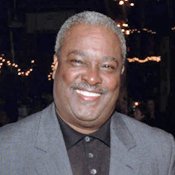 Zata|3 completed a third Democratic mayoral survey last Friday, April 10. In an e-mail, Brad Chism, president of the company, said "not much changed in a week" since the second survey on April 3 that put Jackson City Councilman Marshand Crisler in the lead.
With this survey, however, former Mayor Harvey Johnson Jr. emerges as a leader among black voters, tied with incumbent Mayor Frank Melton, while Crisler and Melton tie among white voters. In the first survey, Melton led the candidates, but an endorsement from Hinds County Sheriff Malcolm McMillin put Crisler in the lead in the second survey.
"Crisler is the favorite among white voters and Melton and Johnson lead among Black voters," Chism wrote on Sunday. "Once the candidates go up on TV and radio we could see significant movement.
"We've said from the outset that Frank Melton and Harvey Johnson have the highest floors and lowest ceilings of all the candidates--they begin with a larger base but their upside is limited. People know Melton, and when reminded about Harvey Johnson, can easily form an opinion on his strengths and weaknesses based on his tenure as Mayor. Low ceilings, but with (10) people in the race, you don't need much--20% of the vote could get you in the runoff. The challenge for the next tier of candidates is to fund a media effort to nudge ahead of either of these and make the runoff. Crisler appears to be best positioned at this point."
When looking at all candidates, Crisler and Melton tie at 25 percent each, with former Mayor Harvey Johnson Jr. coming in third at 20 percent. State Sen. John Horhn trails with 6 percent and Tax Collector Eddie Fair comes in at 5 percent. All other candidates aggregate with 8 percent; 11 percent were undecided.
Among black voters, however, the odds shift to a Melton, Johnson tie at 29 percent, and Crisler a distant third with 12 percent. Horhn and Fair both pick up one percentage point.
Chism noted once again that whites were oversampled in all three surveys: Whites were 39 percent of the April 1 sample, and 40 percent of the April 3 and April 10 samples. Actual voter turnout will be a lower percentage among whites.
See also:
Consultant Reveals Mayoral Poll Results
Crisler Leads after McMillin Endorsement
Previous Comments
ID

145811

Comment

Come on Harvey get your message out, radio and television.I like HJ's professionalism and knowledge. I can tell the white power structure is behind Crisler how else did he get the cash to have a dozen billboard signs up around Jackson and now radio spots. In the choice between the ole power structure ruling Jackson and Frank Melton i say ill go with HJ any day if its supposed to be a three way tie.

Author

NewJackson

Date

2009-04-13T13:02:39-06:00
ID

145813

Comment

New Jackson..Ill bite. What is this "white power structure" you're speaking of and how do you know a candidate is backed by them? Just asking because Im seeing folks throw this puppet, sell-out, wps stuff around and Im trying to get a grasp. Apparently it means if you have prominent white folks giving to your campaign. (especially when I thought the main purpose was to raise money) Just want to be sure because Im wondering if those folks are looking for a mayor who is going to stick it white people for how they've controlled 75% of the population in Jackson all these years.

Author

Kamikaze

Date

2009-04-13T13:21:18-06:00
ID

145816

Comment

It seems that certain people are trying to defeat Crisler by throwing this out there: that he's the candidate of the "white power structure." We all know who's pushing that meme the hardest other than Melton, but it's remarkable to see how it gets picked up. At least Melton has a good reason to push it. As I understand it, other candidates have "white" money coming into their campaigns as well. And look who funded Melton four years ago. It was remarkable to see the Jackson Advocate, etc., get whole-hog behind an actual white-power-structure candidate!

Author

DonnaLadd

Date

2009-04-13T13:25:54-06:00
ID

145817

Comment

Methinks someone's been listening to Othor Cain a little too much. Sorry, Donna, I had to mention it.

Author

golden eagle

Date

2009-04-13T13:27:45-06:00
ID

145818

Comment

Oh, and the funniest part is that some of the people most often branded "white power structure" do not like Crisler. What a mess. Can we deal in facts, folks? If not, Melton is going to figure out a way to get re-elected by pitting people against each other. Just sayin'.

Author

DonnaLadd

Date

2009-04-13T13:27:56-06:00
ID

145820

Comment

This guy is gonna keep at it with the surveys and polls huh? lol..oh well... But to further my last post...Elections whether national or local(all politics are "local" as folks put it) are a strange animal. In most instances, folks who give money to campaigns are buying an audience or "access" with the politician. Some folks say "influence" either one works. You have entities who give money to two or three campaigns. Sometimes your contributions line up with your beliefs. A businessman downtown or a housewife in Virden Addition will both vote for a candidate that they feel best lines up with their interests right? Campaigns take money to run. Period. We've seen from Obama down to the last mayoral election here, the candidate that has the most money to spend for signs, radio and TV spots, and other things will have a decided advantage right? Mccain got 64 million votes give or take. He had a LOT of people who were in line with his views but Obama had major league cash. He was able to outspend McCain(remember the 30 minute ad on TV that cost about 4 million?) a lot of his major backers were affluent white folks who clearly wanted access during Obama's tenure..didnt see the "puppet" or "sell-out" tag tied to Obama did I? Point is the mayor, whoever that is, HJ, Crisler, or whoever has to be accesible to all Jacksonians white or black. ALL of these candidates have affluent white AND black people giving to their campaigns. and for those of us po'folks who arent in that tax bracket..well..we have to make ourselves a factor by showing up. And asking questions vetting the candidates. and all the money in the world cannot account for holding an official accountable. Cmon now..dont base your decision on THAT...Listen to ALL the candidates and THEN decide

Author

Kamikaze

Date

2009-04-13T13:42:41-06:00
ID

145824

Comment

_All_ of the leading candidates--Melton, Crisler, Horhn, both Johnsons, Eddie Fair--have substantial multiracial support. You can't run a campaign without that in 2009, not in a city as diverse as Jackson. I was suspicious of Crisler initially because he got a lot of money and support before I really knew anything about him, and I couldn't figure out where it came from or why he got it rather than one of the other candidates, but he's grown on me since then. Talk radio is not a medium that lends itself to thoughtful discussion. Talk radio is a medium that lends itself to saying outrageous stuff that can be crunched down to sound bites and will make folks who are predisposed to agree with the commentator stay on the station while driving and half-paying attention, rather than flipping the knob and listening to the Bee Gees instead. The right wing has mastered this, but anybody can do it.

Author

Tom Head

Date

2009-04-13T14:06:23-06:00
ID

145826

Comment

Yeah, well, even on talk radio, people have to be careful about serious allegations without going to the source for a response, Tom, as you know. Kaze, this is right on: ALL of these candidates have affluent white AND black people giving to their campaigns. and for those of us po'folks who arent in that tax bracket..well..we have to make ourselves a factor by showing up. Finally, why in the world wouldn't Chism ("this guy," as you called him) do another poll? Because a few people, and low-polling candidates (or bloggers trying anything to tar the JFP by imaginary extention), complained and pushed conspiracy theories without actually talking to him!?! Imagine on a national level if every poll company packed it up and went to house every time someone complained about a poll? Silly, huh? Besides, he's getting plenty of publicity, which is probably good for his business. He's a business person just like many of us are, and all publicity is a good thing (something our loudest critics will never get). Jackson really can, and needs to be, more sophisticated on this front. We're wasting valuable energy over trying to demonize a pollster. But that kind of sniveling seems to be the Jackson way. I'm confident we'll get smarter than this, though. We're on our way. Now, we are getting reports that actual push-polling is going on out there. "Push polls" are fake polls that use lies to try to tar certain candidates in the guise of "polling"; watch out, though: some bloggers out there don't know what they are and, probably intentionally, confuse them with real polls they don't like. We're hearing that some push polls are targeting Crisler. Investigating, but let us know if you suspect you've been push-polled. And everyone, have a recorder at the ready if possible, and send the files to us here at: [email protected]

Author

DonnaLadd

Date

2009-04-13T14:24:35-06:00
ID

145828

Comment

..."You can't run a campaign without that in 2009, not in a city as diverse as Jackson." Or anywhere for that matter Tom. You wouldnt belieeeeeeeve the folks I have run into all over this town who are perpetuating this. Mainly for lack of information or lack of knowledge on how municipal government is run. Case in point the Standard Life issue..I heard a few minutes ago "how can yall give these white folks that money when black kids are starving in jackson" And folks pander to a segment of our community not telling them how development deals of that type actually work. so it makes it look as if only white folks are privvy to such deals when in actuality ANYONE is capable of doing it. there are those who are looking for the candidate that will have "no major white backing", or "that will tell Leland Speed NO!" Its that same savior mentality that got us right HERE right NOW! Instead of us linking up and pooling resources.

Author

Kamikaze

Date

2009-04-13T14:38:41-06:00
ID

145829

Comment

For the record i dont care about white people supporting crisler, i had a crisler sign up and was supporting him but after Mac endorsed him i backed off. I know Mac will get back in if crisler is elected, and i support a full time man on the job. The same people who supported Frank first are now supporting crisler. The same people who dont like harvey because he aint kissing azz. So yeah u can bite. WHITE POWER STRUCTURE.

Author

NewJackson

Date

2009-04-13T14:39:47-06:00
ID

145830

Comment

So then the obvious question is, who is the candidate of the "black power structure"?

Author

Curley

Date

2009-04-13T14:43:05-06:00
ID

145833

Comment

So because I'm white, gave money to Crisler (and supported Melton the first time), I'm now part of the White Power Structure? Sweet! I'm really on my way up now! C'mon NewJack, quit painting our whole community with a divisive broad stroke.

Author

GradyGriffin

Date

2009-04-13T14:57:35-06:00
ID

145834

Comment

Donna writes: "Yeah, well, even on talk radio, people have to be careful about serious allegations without going to the source for a response, Tom, as you know." They should be, but some people are perfectly happy trafficking in gossip... And as long as they don't run afoul of libel and privacy violation laws, they can make a lot of money at it.

Author

Tom Head

Date

2009-04-13T14:58:14-06:00
ID

145835

Comment

there are those who are looking for the candidate that will have "no major white backing", or "that will tell Leland Speed NO!" Its that same savior mentality that got us right HERE right NOW! Ironically, considering that the Speed family helped get Melton in there! I do agree with you that more people need to do what you're doing, Kaze: Tell people the truth and educate them about the issues without black-white demagoguery. NewJack, I don't know if McMillin will be chief under Crisler or not. If so, the community needs to insist that he take one job or the other, and not try to do both. That part was a bit of insanity on the part of Melton, et al. The same people who supported Frank first are now supporting crisler. Actually, that is not entirely true, NewJack. As for many of Crisler's white supporters (or anyone's), please bear in mind that they were fooled by Melton just like people in the black community were. Just because some of Melton's supporters are now supporting different candidates does not mean those candidates don't deserve support. People have to be given space to learn lessons, or this city is sunk. It is also ironic because Crisler is most certainly *not* the candidate of some of the "WPS" people who are complained about the most of late. Bear in mind that the only person who wins with this particular discussion this time around is ... Frank Melton. And bear in mind that he has always used the race card, or bashed it, as it has benefited him. So if he and his people think it will benefit him to try to paint Crisler, or anyone else, as the "white power structure" candidate, they will do it. And they will find some gullible attention-starved people to spread the muck on his behalf.

Author

DonnaLadd

Date

2009-04-13T15:01:10-06:00
ID

145836

Comment

cmon new jack..really?..my point is, you still havent explained your stance. and again Im saying this on behalf of ALLLLL the other candidates who have major white backing, which includes your candidate btw(or did you not know he had MAJOR white folks behind him too?). whats "kissing ass"? do you have a firm defintion or are you just espousing the same viewpoint a lot of people have? Is this the same "not kissing ass" that means just instantly saying no to white businessmen regardless of what the project is? surely that cant be what you mean. And I only heard 2 candidates say that they would most defintiely get rid of Mac if they were elected and that was David Archie and Dorothy Benford. Now there's your two candidates who didnt "sell-out" to the white vote. theyve got no white backing to my knowledge. (and I could be wrong about THAT).

Author

Kamikaze

Date

2009-04-13T15:03:29-06:00
ID

145837

Comment

Apparently, the "white power structure" has lowered its entrance requirements of late, eatout. According to some folks, I'm part of it, too. I should stomp over to Neshoba County and tells all those goobers who didn't want me and my family in their country club! ;-) You know, we should start the "black-white powerless structure"–the "BWPS"–in response. Seriously, this is called shooting your foot to spite your face. And NewJack, you're smart enough to rise above the rhetoric. Others, not so much. Besides, Kaze told you it's OK to.

Author

DonnaLadd

Date

2009-04-13T15:12:56-06:00
ID

145838

Comment

And as long as they don't run afoul of libel and privacy violation laws, they can make a lot of money at it. Yes, but saying a particular person and a particular company are intentionally are trying to suppress the black vote without talking to said suppressor is getting mighty close to said law. If you try to tell them anything, they yelp like rapid puppy-dogs and start attacking those who are trying to keep their dumb asses out of trouble.

Author

DonnaLadd

Date

2009-04-13T15:15:24-06:00
ID

145840

Comment

I'd be curious to know who is financing these "polls".

Author

MAllen

Date

2009-04-13T15:37:21-06:00
ID

145841

Comment

Some folks dont wish to rise above it. Believe me Ive tried talking to em. And will continue to. Some folks dont want to hear the facts or see a hole shot in their theories because it will take away thier ability to be mad. It will take away thier ability to dislike someone or something, It will make them have to re-direct their focus. Most of all it would prove them wrong publicly. So they grasp on to that anger. Its easiest for some of my brothers and sisters to blame a white power structure for our lack of ownership in this city that we are 75% of, our absence from certain boards, or lack of minority ownership in development(before me and my colleagues came along). Its easy to find an entity to point a fiinger at. Its easy to say a small cadre of white people with money have completely called all the shots in a city that is now.......75% African American. I reject that mode of thinking. Always have. I figured..theres no way 25% of a city is going to stop me(being a part of the 75%) from getting anything. Im where I am now because of that thinking. there is no white power structure or BLACK power structure for that matter stopping me or any candidate from being successful only the limits we put on ourselves.

Author

Kamikaze

Date

2009-04-13T15:45:22-06:00
ID

145842

Comment

Matt, I believe Chism said that no one is financing them, that he is doing them himself. You can call him and ask him more about it, though, which everyone should do before spreading rumors: 202.386.6024 (o). What is more frustrating to me are all the polls that are done that are not shared with the public. I'm just glad the results of these are, as well as the methodology and the perceived weaknesses with each poll's reach, as Chism details when he releases them. It's much more transparent than all those polls the candidates try to whisper about off the record.

Author

DonnaLadd

Date

2009-04-13T15:58:37-06:00
ID

145843

Comment

I'm a little surprised to see John Horhn so low in all these polls.

Author

QB

Date

2009-04-13T15:59:07-06:00
ID

145844

Comment

Same here. That's kinda depressing really, because he's a great candidate with a strong local history and he's been working his butt off. He should be polling better.

Author

Tom Head

Date

2009-04-13T16:01:04-06:00
ID

145845

Comment

Nice post, Kaze. I am certainly sympathetic with the frustration of having so much kept from your community over the years. As a white woman, I can never truly understand, but I can feel sympathy based on my own frustrated dealings with the privileged over the years. So clearly, the disparities are real. Yet, the demagogues and truly powerful want us divided, and that's the tragedy of the pettiness and gullibility that some people take advantage of in order to get attention. We all lose if we don't think this one through and rise above efforts to divide us, wherever or whatever race it comes from. This is a message of President Obama, and one that I admire greatly.

Author

DonnaLadd

Date

2009-04-13T16:02:50-06:00
ID

145846

Comment

I'm also disappointed in Horhn's numbers, too. But it doesn't mean we shouldn't rest on our laurels and not go out and vote for him. With his TV ads out now, I hope we will start to see more movement towards his campaign. He has really good ideas and I want to see him in the mayor's office.

Author

golden eagle

Date

2009-04-13T16:08:01-06:00
ID

145847

Comment

[quote]Same here. That's kinda depressing really, because he's a great candidate with a strong local history and he's been working his butt off. He should be polling better. [/quote] Could be a victim of either too much or not enough demagoguery, I'd guess. Good guy overshadowed by louder mouths.

Author

Ironghost

Date

2009-04-13T16:23:11-06:00
ID

145848

Comment

Politics is a name game G.E. Most people identify easier with folks whom they recognize. Its less real "thinking" they have to do about a candidate. Fromer Mayors and council members (because they are on TV twice a week) have name recognition above some others. Factor that in with the fact that a lot of people have no idea who theyre state senator or represenative is. The fact that some people dont know what ward they live in IMO speaks to why Hohrn hasnt polled higher. He knows a lot of people and a lot of people in certain circles know him but our state legislators often work in obscurity. theyre not on TV and in the paper often and folks dont normally follow bills or sessions at the capital. Couple that with the fact that Civics is no longer taught in school. Add the fact that you have many kids in school who dont know their lieutenant gov. or secretary of state. Or know how a bill is passed, or even know how a city's budget works and youve got a problem my friend..a REAL f'in problem. Which creates a climate where "theories" can trump facts when you have a voting public who isnt hip to whats real and whats contrived

Author

Kamikaze

Date

2009-04-13T16:29:59-06:00
ID

145849

Comment

Well, all that and the fact that Horhn hasn't held a high-ranking city office or been police chief unlike Melton, Johnson Jr., Crisler ... And his aunt isn't president of Tougaloo. ;-)

Author

DonnaLadd

Date

2009-04-13T16:40:16-06:00
ID

145850

Comment

Kaze you keep saying sell out not me. I just dont trust crisler that much, but i trust HJ.

Author

NewJackson

Date

2009-04-13T17:08:34-06:00
ID

145851

Comment

One quick comment on Brad, we've been good friends a long time and he is as interested in watching this race as most. The best part of that is he's providing us all with great information. Thanks Brad. Being a little late in this, newjackson said Melton supporters are now on Crisler. Most of the Crisler supporters I've met (me included) supported Harvey in 2005, not Frank.

Author

Hayes

Date

2009-04-13T17:12:13-06:00
ID

145852

Comment

Look what jackson is going through because folk voted for Melton, i just feel that Jackson can do better with a proven leader and someone who i know will answer to the citizens.

Author

NewJackson

Date

2009-04-13T17:17:03-06:00
ID

145853

Comment

Well that makes a lot more sense New Jack. Initial trust in a candidate is a big factor. He/she must be believable. But to NOT vote for a candidate because "McMillan supported him" or he's "pandering to the white power structure" or "I heard he takes bribes" etc. Without knowing the facts is flat out irresponsible. Now as far as the poll goes. We'll have to agree to disagree. I think its inaccurate and is possibly persuading uninformed voters to stay at home because they're candidate is in the lead. Chism doing another poll just days after the last one which cause such a stir is like Geraldo doing another special just days after Al Capone's vaults. It wasn't his fault there was misinformation or an empty vault but it was best suited that he lay back awhile before trying it again. And its not helping that he's clearly saying that he has oversampled white voters. Why not just get a more accurate sample group.

Author

Kamikaze

Date

2009-04-13T17:41:19-06:00
ID

145854

Comment

There is an old saying in the computer field, garbage in, garbage out. This what the Chism polls are, garbage!!! If you go back to the 2005 mayoral primary election whites made up 31% of the vote. Does any one think the white population of Jackson has increased 9% in the last four years. Not hardly. If any thing white flight from Jackson has lowered the white voting population below 31%. I would bet the black voting population of Jackson is closer to 75% than it is to the 60% Chism is using. How much effort would it have taken on his part or any of you,particularly JFP staffers, to have researched the numbers from the 2005 primary election before running these inacurate polls. They are still posted on the Hinds County web site. Four other polls have been taken, using the 69/31 ratio and they all have reached the same results, H. Johnson first and Crisler second. I think I will put more stock in these polls than I will in the statistically incorect three published in the JFP.

Author

wellington

Date

2009-04-13T18:22:40-06:00
ID

145855

Comment

Chism doing another poll just days after the last one which cause such a stir is like Geraldo doing another special just days after Al Capone's vaults. With due respect, Kaze, that's B.S. (smile) Is it clear to you that polls over-sample one group or another often, and then reveal that fact so that people can take it into account? This dust-up over Chism's poll is absurd and is not one of Jackson's more intelligent moments. Fortunately, it seems to be mostly a few echo chambers that are making a big deal out of it, though, so it seems clear why Chism continues to poll if he wants to. And he should, as long as he continues to reveal everything, including any under- and over-sampling. Come on, folks, we can do better than this.

Author

DonnaLadd

Date

2009-04-13T20:05:39-06:00
ID

145856

Comment

BTW, I got this e-mail from a political type today (who is a John Horhn supporter): I hear ... a group of Crisler supporters are financing it. That way, in lawyer speak, it's not technically aligned with a campaign. Of course I would never post something like that because I don't know that to be true though. It makes senseto me though because Brad would never run a poll like that in a vacuum. It is too loaded and ridiculously devoid of any sophistication. I wrote him back and asked him for his source so I could look into the accusation (and mentioned that I had heard a rumor about why he is supporting his candidate this weekend as well). He didn't provide the source, but added this: Re: simplicity, it could be the case it is simple because it is free. However, I don't know why something like 40% of the sample pool would be white (I am told) and a (I forget the hard numbers) large segment of older voters. It seems, from a distance, to suspiciously be skewed almost as if it is attempting to engineer a certain result. This tells me this is for pay. Chism has a really good business and I don't know why he would do a poll like this and open himself up for this criticism this easily unless green is behind it.

Author

DonnaLadd

Date

2009-04-13T20:09:22-06:00
ID

145857

Comment

I then did what journalists do and sent those sections to Chism for a response (without the name of the accuser attached). This is what Chism wrote back tonight, verbatim: My partner and I are paying for this work internally. His designated charity this year is the ASPA in DC. I am taking my share of discretionary dollars to satisfy my own curiosities in the Jackson Mayor's race. I forwarded the results to some friends and here we are now. If it's any consolation to the author of the email, I have been berated by friends in the Crisler, Hohrn, Fair and Robert Johnson camps for the work. Haven't heard from the Harvey Johnson, Melton or other camps yet but I suspect its coming. Specific critiques: Running survey in a vacuum -- happens all the time. People do them for various reasons: Marketing. Self Promotion. Legitimate Research. For example, we are in wave 5 of a self-financed biweekly nationwide survey of 5 ethnicities on a series of 5 questions. (Are America's best days ahead/behind us? Your personal economic outlook a year from now? etc.) We have a mailing list and share these results publicly. Have had several meetings in DC with clients and prospects about those survey results. We are talking with online publications about carrying the indices of these survey questions--they get free content and we get name ID. So it happens all the time. Loaded/devoid of any sophistication -- People need to read all the qualifiers. We said whites, women and older voters were oversampled. We cautioned people to take care in drilling down to the ward level. I could go on. If I were charging somebody for this work, we'd do lots of weighting by age, race, gender, vote history. But we are giving all this info for free. Pardon my naiveté but I figured the political junkies would concentrate more on dissecting the data than our motives behind the survey. Rather than chalk it up to the cynicism of the chattering class, I prefer to take it as validation that people understand the importance of this race.

Author

DonnaLadd

Date

2009-04-13T20:11:11-06:00
ID

145858

Comment

Kamikaze, you are right-on with your answers. Couldn't have said it better myself. I think Crisler's not the right candidate for those who "DO" race. He tends to see the person more than he sees the race of that person. This is a good example for all of us to adopt. For way too long people have divided blacks and whites to conquer, for whatever their purpose. I am grateful for a Candidate who does not stoop to this level.

Author

Razor

Date

2009-04-13T20:11:18-06:00
ID

145859

Comment

If Chism is revealing the sample size, the demographics, and how each candidate polls in a given demographic, what exactly should he be doing that he's not doing?

Author

Tom Head

Date

2009-04-13T20:11:18-06:00
ID

145860

Comment

Oh, and when I checked e-mail just now and got that one from Chism, there was also one back from the person I'd asked him to respond to, saying just: Well hell, one of Crisler's strategist doesn't think anyone in their camp is behind it and he would probably know. Sigh, people. Sigh. We really can only be bigger than all this rumormongering, no? The JFP will check this stuff out, but you're wasting our valuable time that could be spent on more important investigations.

Author

DonnaLadd

Date

2009-04-13T20:12:52-06:00
ID

145861

Comment

Exactly, Tom. Glad someone's thinking here. And wellington, I don't give two shits about candidate polls that they refuse to release to the public. You certainly can't trust what anyone tells you about them without actually seeing the data, methodology and other info about them. They're dead to me otherwise.

Author

DonnaLadd

Date

2009-04-13T20:35:35-06:00
ID

145862

Comment

Donna: If someone sends you a poll don't you think you should check the methodology before you publish the poll? No one with an honest knowledge of politics or demographics would believe that over the last four years the white vote has increased in Jackson. How can you trust the Chism polls when you know the sampling is very flawed? As I said before it should not have taken to much time for you or anyone else to go look at the 2005 results. And just because you have not been privy to the polls I have been shown does not make tham any less valid. Most candidates do not release their polls to the public. They use them for their own strategic planning. I'm fortunate that some of the candidates and/or their supporters valued my analysis of the polls and showed them to me. Remember the old saying, don't kill the messenger because you do not like the message. Let's compare which polls were most accurate on May 7.

Author

wellington

Date

2009-04-13T21:16:34-06:00
ID

145863

Comment

wellington, you distributed polling data here as part of your argument that anybody who did not support Crisler or Harvey Johnson would be shut out of the next mayoral administration...you're not really in a position to be criticizing folks for using a public poll with such transparent methodology when you were spreading Mystery Polls around anonymously. The poll is not perfect (no poll is and this one is not the tightest you'll ever see), but there is no reason to suspect subterfuge and folks who are going around spreading rumors of same without any evidence to support their claims should be ashamed of themselves. Fact is that Chism said exactly what he did in his poll...he did it...and he publicized the results with the appropriate disclaimers attached. That's the scientific thing to do. If he were _not_ transparent about the demographic samples and so forth, which was the case with the polls you cited in a previous thread, then nobody would be complaining about oversampling of white voters because he would not have volunteered that information. It really bugs me when people who hide information--about their identity, their methodology, and/or their alliances--criticize people who don't by using their transparency against them. That creates an environment that rewards dishonesty.

Author

Tom Head

Date

2009-04-13T21:27:37-06:00
ID

145864

Comment

Uh, wellington, the methodology was never a secret. Are you paying attention? I didn't need to go to 2005 results; everything was right in front of me. (And nice comments, Tom.) Remind us which candidate you work for; I really need to know as I decide who to support. Uh, and did you miss the part where no one else has released polling numbers, or methodology, which you defend right before telling us to "compare" the data. WTF? There is nothing else to compare it with. So much for honesty and transparency by the candidates, or logic by anonymous supporters. You want us to believe anything you say about *your* poll, but that anyone with a different result must have an agenda, as so eloquently laid out by Tom. Nothing personal exactly, but I'm getting real sick of all you anonymous (and not-so) campaign operatives. Get out and campaign on your candidate's merits and stop trying to stir up trouble and point fingers. It's disgusting. I'm going to endorse Rick Whitlow yet if all this garbage keeps up.

Author

DonnaLadd

Date

2009-04-13T21:41:03-06:00
ID

145865

Comment

Tom Head: What is dishonest about asking why no one went back to the 2005 election to see what the percentages were for black and white voters? What is dishonest about calling attention to the fact that these three polls are so far out of line as to be useless? Am I the only one with the ability to go to the Hinds County web site and get the results from 2005? Should I be the only one to point out that unless there has been a stealth influx of white residents to the city of Jackson in the last four years then his methodology is wrong? When I was in college we had a professor my freshman year who said if we had learned how to question and to think by the time we graduated then he would have done his job. Is it unfair of me to expect the same thing of the JFP readers?

Author

wellington

Date

2009-04-13T21:56:15-06:00
ID

145866

Comment

wellington, it doesn't matter what the 2005 percentages were because Chism was transparent about what the percentages were in his poll, and how results differed on demographic lines, which allows any interested media or readers to extrapolate their own predictions vis-a-vís probable outcomes based on demographic trends. That transparency is one of the things that distinguishes his polls from yours.

Author

Tom Head

Date

2009-04-13T21:59:47-06:00
ID

145867

Comment

Tom: I have read your last post three times and truly do not understand it. When you say it does not matter what the 2005 percentages were you have totally lost me. Just answer one question for me. Do you think the white population of Jackson and concurrently their voting percentages have increased over the last four years? Your answer to this should end our conversations.

Author

wellington

Date

2009-04-13T22:10:41-06:00
ID

145868

Comment

That transparency is one of the things that distinguishes his polls from yours. Well, that about says it all, Tom. Someone just told me that Kim Wade called Chism's poll a "push poll." Huh? It's as if many people around here have never heard of polling. You can dislike a poll outcome or its methods all you want, but that doesn't make it a "push poll," folks. A "push poll" is a very real thing with a definition and all. What is it about elections that bring out this kind of density in some folks around here? Dislike or criticize the poll all you want, but for God's sake, stop the unsubstaniated rumors such as those coming into my inbox (see above; I'm glad I encouraged the Horhn supporter to make a call). In fact, the candidates ought to have a talk with their supporters about this silliness. This is not good for Jackson, and I assure there are people pushing this stuff who are well aware of that fact. Remember this phrase? "Divide and conquer." I tried to tell y'all four years about Melton; now I'm telling you that there are people pushing Poll-Gate in order to get like-minded people (like some of you) to fight each other and to get Melton back in there. Don't be fool enough to fall for it.

Author

DonnaLadd

Date

2009-04-13T22:15:03-06:00
ID

145869

Comment

Wellington, I mean this with due respect, but are you being intentionally dense on this point? Tom's point is right on; the pollster released the methodology and information on sampling issues (such as white over-sampled). This is pretty basic stuff that many of us got in our statistics classes in college or grad school, not to mention watching oodles of polls in national and state elections over the years to see how they deal with sampling hiccups (with transparency if they were legit). Now, until you tell me which campaign you're with, so that you have privy to all those surveys you won't reveal specifics of, I'm really done doing this chase-my-tail dance with you. You have an agenda, and it's clouding what you're saying.

Author

DonnaLadd

Date

2009-04-13T22:20:07-06:00
ID

145870

Comment

too bad I don't live in Jackson, otherwise I could finally join the White Power Structure. :) Oh well, all I know is my town doesn't get a new mayor this time around, but next time.

Author

Ironghost

Date

2009-04-13T22:20:13-06:00
ID

145871

Comment

Donna: Just read your 10:41 post. Are you saying that you do not believe as a journalist it is not incumbent on you to point out that although by just about all accounts the white population of Jackson has decreased over the last four year yet the poll you are printing has it increasing? Where is the journalistic integrety in that? Also, I am not supporting any candidate. I am leaning between two of them but have not made up my mind. My criticisms are based stricly on not putting out information that can easily be proven to be invalid. The only worse than being wrong is refusing to accept it when you are shown you are wrong. And that is the last I have to say on this issue.

Author

wellington

Date

2009-04-13T22:21:52-06:00
ID

145872

Comment

Wellington, how else can it be said so that you comprehend it: The. pollster. revealed. the. weaknesses. of. his. samples. from. the. beginning. There was no secret there or nothing held back. We did our job correctly by reporting the survey in the exact same way survey results have been reported thousands of times across the country. You put the information out there and let people judge it for themselves. Frankly, I only put so much stock in polls anyway, and the last thing I'm going to spend my and my staff's time doing is parsing every detail of every poll that's done as long as the results and methodology are transparent. I, rightly or wrongly, assume that people can judge the material for themselves (without becoming libelous fools). Admittedly, we didn't realize just how hysterical certain people were going to get over the survey results, or the lack of understanding among a handful of people here about how polling and polling transparency works. As a result, I'm being pecked to death by a rabid duck here who refuses to look beyond the end of his bill, and I'm done playing your game. You won't listen to anything I (or Tom) says anyway and apparently you aren't willing to reveal who you're working with. I just realized who you are, by the way: Aren't you the gentleman who kept telling me that the grand jury had brought dozens of indictments against Melton? I like you as a person, but let's not get into an integrity debate when it comes to rumors and transparency.

Author

DonnaLadd

Date

2009-04-13T22:34:49-06:00
ID

145873

Comment

Iron, you may be the lucky one. The only time Jackson tries my nerves is during campaigns. I've never seen quite the puerile level that people go to here during campaigns. It's as if those are times we try to earn our national reputation (or a few people do, thus tarring us all). People get ugly, nasty, libelous, especially in the last few weeks, even as they're too cowardly to reveal themselves. I'll never forget that handful of guys (who now work in the courthouse) who decided to make the DA's race about the incumbent's weight, and in the worst possible way. Now they're paid by the taxpayers. Nice.

Author

DonnaLadd

Date

2009-04-13T22:37:53-06:00
ID

145874

Comment

Donna: Not sure if we're lucky or not. I think it's about time we got a new Mayor as well. She's stepping down after this term, but it won't be long.

Author

Lady Havoc

Date

2009-04-14T07:43:03-06:00
ID

145877

Comment

The poll is useless. That's the only problem I have with it. The guy did reveal the weaknesses of the poll but why generate a useless poll?

Author

Principalman

Date

2009-04-14T10:12:32-06:00
ID

145880

Comment

Explain what a *useful* political poll looks like, in contrast. Curious.

Author

DonnaLadd

Date

2009-04-14T11:41:57-06:00
ID

145881

Comment

I'm going to endorse Rick Whitlow yet if all this garbage keeps up. posted by ladd on 04/13/09 at 10:41 PM "To the insane society, the sane must appear insane". Jeff

Author

Jeff Good

Date

2009-04-14T11:57:40-06:00
ID

145882

Comment

Hey, I voted for him in the last mayoral matchup. He was definitely better than the alternative. ;-) Oh, and another thing about turnout and such: The last mayoral election saw low turnout in both primary and general–neither Melton or Johnson excited a remarkable number of people, truth be known. I predict a much better turnout this time, at least in the primary. Melton's supporters, except for certain die-hards (many of whom leech off Melton in some way), are now spread over all the other candidates, and there is an A.B.M. sentiment sweeping the city.

Author

DonnaLadd

Date

2009-04-14T12:02:16-06:00
ID

145883

Comment

A useful poll is one that gives the public a true "feel" of the potential outcome at that time. None of them are 100%. But atleast try to get as close as possible. Why waste time sampling a group that does not resemble the actual voting group? Its useless in a sense that nothing valuable was learned from it.

Author

Principalman

Date

2009-04-14T12:02:51-06:00
ID

145884

Comment

Oh, and Jeff, I worry more about the insane appearing sane, as has happened before. ;-)

Author

DonnaLadd

Date

2009-04-14T12:02:56-06:00
ID

145885

Comment

Donna: re your vote last time... You. Were. Right. there... i said it.

Author

Jeff Good

Date

2009-04-14T12:06:50-06:00
ID

145886

Comment

You've said it before so we're more than even. But it's nice to see it in print. ;-) I just hope people will focus on what matters this time and not be distracted by pettiness. Hey, I'm easy: Honesty, transparency, leadership, listening skills, intelligence, good hiring skills, not vulnerable to blackmail. Those are the things I'm looking for in a mayor. It's a tough choice: none of the candidates stacks up well across the board, although several have good things going for them in several areas. I still have no idea who I'm voting for; we may have to do a score sheet and then just add it up. In many ways, they are all disappointing me.

Author

DonnaLadd

Date

2009-04-14T12:13:29-06:00
ID

145888

Comment

So, principalman, do you think it utterly outside the realm of the possible that, factoring in this poll's weaknesses (as you have to with all of them) that Crisler and Melton tie at 25 percent each, with former Mayor Harvey Johnson Jr. coming in third at 20 percent at this stage? What is so outrageously impossible about that? And I say that as someone who is hopelessly undecided, and don't care one way or other about this poll, except as it's being used as a tool by the campaigns to spread conspiracy theories and make local pundits look like dumbasses.

Author

DonnaLadd

Date

2009-04-14T12:18:31-06:00
ID

145889

Comment

sounds like an ad you should place in the JFP personals... :)

Author

Jeff Good

Date

2009-04-14T12:19:32-06:00
ID

145890

Comment

Yeah, Jeff: "Local newspaper editor desperately seeking a candidate she can endorse. Must be honest, devoted to open records and meetings, able to inspire both staff members and electorate, willing to listen more than he or she yaps, able to hire good people who return phone calls and are there to serve the city (not the other way around), and have no skeletons that some yo-yo will try to trot out to embarrass and blackmail said candidate or elected official into breaking his or her promises. Loyalty to family and city non-negotiable, and must believe that Jackson voters are not stupid. Ability to stamp out conspiracy rumors in a single bound a major plus." About does it.

Author

DonnaLadd

Date

2009-04-14T12:25:47-06:00
ID

145891

Comment

Your gonna be desperately seeking a candidate forever, cause there's no such thing as a honest politician.

Author

BubbaT

Date

2009-04-14T12:32:54-06:00
ID

145893

Comment

Bubba, that's a stereotype as offensive as any other. Maybe worse because it shows such cynicism. The truth is, voters get distracted by garbage (like the pissing contest over these little polls), or blatant demagoguery like Melton's rhetoric, or personal vendettas, and don't vote for honest politicians. As a result, honest people aren't attracted to politics. I just can't wait to see the barrage of negative TV ads they're going to buy to battle the final showdown–the sound and fury based on nothing–enriching out-of-town broadcast conglomerates and treating voters with contemptuous assumptions that they're stupid and only care about trash talk and finger-pointing. Then, maybe they'll get 20, 25 percent of the electorate to turn out, and then David Hampton can write a column afterward slamming voters for their apathy. Sigh. I guess I'm the cynic. Jackson elections and the way people act a fool during them do this to me. Maybe I should just give up and put out a paper filled with party pictures and go home at 5 o'clock. It takes a lot of work to do what we do here, not to have a community all that interested in the truth.

Author

DonnaLadd

Date

2009-04-14T12:40:35-06:00
ID

145895

Comment

All that said, I don't believe the majority of Jacksonians want it to be that way. It's the self-ordained political strategists who cause many of the problems. We can do better. The fight continues.

Author

DonnaLadd

Date

2009-04-14T12:44:41-06:00
ID

145896

Comment

Well ladd, anything is possible but I wouldnt count on the election night looking like that. Its certainly not a "true feel" of the community right now. We could end this debate if he would just get a true representative sample. Who knows? the final might look like this current poll. I wouldnt count on it though. The poll is only good for us debating if its good or not. Not to be funny, but why did he take a poll that doesnt look like Jackson?

Author

Principalman

Date

2009-04-14T12:58:12-06:00
ID

145901

Comment

Honest politicians do exist. The problem is most of them don't stay honest for very long.

Author

Jeff Lucas

Date

2009-04-14T15:13:58-06:00
ID

145917

Comment

Chism says Zata3 is not an "MRI" it is just a "pulse". Probably a great analogy but one that will fly over some of these rabid ducks' heads. I take it as a blurry snapshot of that particular time and Chism states that the situation is fluid here in Jackson. To me that means constantly moving, as fluid does, if not contained and still; neither of which describes this race.

Author

Razor

Date

2009-04-15T09:12:03-06:00
ID

145921

Comment

Zata3 is neither an unbiased MRI specialist or a Pulse taker. If you look at their website they are an advocacy organization for progressive candidates and far from objective. Their slogan is "Advocacy is our calling." Even if they are being honest and don't have a candidate as a client yet it looks to me as if they are trolling for business in this race. I hope the JFP is charging Zata3 for all the advertising they are doing for them because calling these polls news is like me calling the advertising circulars I get in my mailbox newspapers. http://www.zata3.com/index.html

Author

WMartin

Date

2009-04-15T12:13:09-06:00
ID

145923

Comment

I sure wish some other polling organizations would release their data! They'd get the advertising, too. Unlike the Ledger, we report on all the polls that are released to us; they have a policy to only report on those they are involved with, we're told. They are a Democratic polling group, as many (most?) polling organizations seem to be partisan. That's all over their releases and materials. But that's only so relevant when they are polling in a Democratic primary. Otherwise, I think it's all the people obsessed with Zata3 that are giving them the free publicity! I do wish all of you would discuss the issues in the mayor's race half as much as the polls. Use a bit of the time to suggest questions for the mayoral debate, for instance. Send to: [email protected] or just post below, and we'll get them. Free tickets at the same address.

Author

DonnaLadd

Date

2009-04-15T13:10:40-06:00
ID

145925

Comment

WMartin, why are you bringing this conversation back to the place it started? Any business person worth their salt will attempt to expand their business; if by doing this free service they get addition business, good for them. Zata|3 has never hidden what they do. They haven't done these polls under cover of a pseudonym. Defining their actions as "trolling" is insulting--not just to them, but to you, because I know you're smarter than that--as is use of "even if they're being honest," as if you have any evidence of subterfuge. And of course they're biased. As are you, as am I, as is every person with a working brain. Bias, and the ability to form opinions is a human trait. Anyone who tells you they have no bias is either ignorant, misinformed or lying. Disagree with the polls, or go produce your own, but please, stop with the insults already. Event better, how about starting a conversation about the ISSUES! Good grief. Like Donna has said repeatedly, "We can do better."

Author

Ronni_Mott

Date

2009-04-15T13:50:32-06:00
ID

145928

Comment

I can accept the results of their polling as a predictor despite their obvious political bias if they have a solid track record of accuracy in tracking opinion and predicting election results.

Author

Jeff Lucas

Date

2009-04-15T14:37:20-06:00
ID

145930

Comment

I'm not a pollster, but if the *white* population historically vote more than the *black* pouplation, doesn't it make sense to poll a proportionately higher percentage of *whites* to arrive at a more accurate projection? Whether that's true or not, I agree that the transparency provided by Chism should render moot all of the questions about the motive(s) behind the poll, the actual poll sample size, and the results. Much ado about nothing, people.

Author

Kacy

Date

2009-04-15T14:45:34-06:00
ID

145942

Comment

Much ado about nothing, people. Ah, but it's election season, Kacy. ;-) When reading some of the above comments, it dawned on me that the percentage of the white population that voted in the last election would be relevant to a parsing of what it means, in addition to what what percentage of the vote was white. But I'll leave that to the experts to parse, which is what should be happening to the polls, rather than all the complaining that they were done in the first place. That part is plain weird, considering the transparency. It does seem to be the season to complain, though. That seems to what elections here are based on. Sadly, a lot of those complaints aren't based on the truth, and some are outright fabrications. Case in point. Today, someone pointed out to me that a JFP-hater who blogs had "exposed" that the JFP had, uh, "scrubbed" our initial tweets (on Twitter) about the results of the survey a couple weeks back. The evidence was a screen shot of the special page we set up on the site to auto-refresh our tweets (great resource; bookmark it!). On the day that he captured it, a hunk of our tweets were missing because the feed from actually Twitter.com had apparently messed up and stopped feeding. Some of the Zata3 tweets were missing along with a bunch of others on other topics. But here's what the fool missed when he proclaimed that we "scrubbed" them: They are right there on Twitter itself; all the sleuth had to do was a search and the tweets would have popped up right there on Twitter with the dates and everything! Not to mention: All the stories the tweets linked to are still on the site; why on God's green acre would we have gone in and "scrubbed" the tweets and not the stories?!? Folks, we have no reason to delete anything we've written about these polls. This is lunacy, and it will distract us all from what is important if we're not careful.

Author

DonnaLadd

Date

2009-04-15T16:57:20-06:00
ID

145943

Comment

Ronni was a point, WMartin. I thought you were a capitalist. ;-) Folks, bias is not a problem, and it is inevitable. It's hidden bias that should be the issue. And so far, none has been revealed here, beyond rumors that aren't panning out. Good Lord, haven't we exhausted this topic!? We have important elections starting in less than three weeks. I'm sure we can talk about something of substance, beyond whether or not Brad Chism should have paid to do his own poll, no? Distraction benefits the wrong caliber of candidates, remember.

Author

DonnaLadd

Date

2009-04-15T16:59:36-06:00
ID

145944

Comment

Because to me it's painfully obvious that these polls are garbage that too many people are taking seriously. Who makes 500 phone calls for fun besides a teenage girl? That was the first indicator the guy was full of it. Then he admits it's not really a representative sample of the demographics in Jackson. If you take the man at his word he wanted to do a survey with inaccurate results for fun. Where I'm from when something smells like that we call it [email protected]#$. So if that is not the motivation what is? IMO this is trolling in the truest sense of the word. Dragging a line through the water to see what bites. No insult was meant but if the shoe fits... I don't think it's necessarily bad that they are looking for business, it is what they do for a living. I know all the business people I talk to say that business could be better. But this poll is about as newsworthy and relevant as the "War" the car dealerships wage on high prices every day. I agree with you that the conversation should be on issues and not these polls done by this advocacy group who aren't advocating for anything or anyone. But this story is about a poll and I didn't write it. I wasn't trying to start the conversation over I was hoping to end it.

Author

WMartin

Date

2009-04-15T17:06:24-06:00
ID

145945

Comment

I'm not sure I see too many people taking them seriously. I see the results out there and people talking about them. Conversation is good; trying to squelch what started the conversation not good. Or at least waste of time. I've certainly wasted too much time on this. Movin' on.

Author

DonnaLadd

Date

2009-04-15T17:58:17-06:00
More stories by this author
Support our reporting -- Follow the MFP.