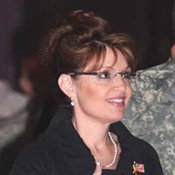 Factcheck.org, a non-partisan campaign fact-checking site run by the Annenberg Public Policy Center of the University of Pennsylvania reported today that John McCain "made some flubs in accepting the nomination." Following is the verbatim summary of the McCain factcheck; go to the report for full details and attribution:
We checked the accuracy of McCain's speech accepting the Republican nomination and noted the following:
McCain claimed that Obama's health care plan would "force small businesses to cut jobs" and would put "a bureaucrat ... between you and your doctor." In fact, the plan exempts small businesses, and those who have insurance now could keep the coverage they have.
McCain attacked Obama for voting for "corporate welfare" for oil companies. In fact, the bill Obama voted for raised taxes on oil companies by $300 million over 11 years while providing $5.8 billion in subsidies for renewable energy, energy efficiency and alternative fuels.
McCain said oil imports send "$700 billion a year to countries that don't like us very much." But the U.S. is on track to import a total of only $536 billion worth of oil at current prices, and close to a third of that comes from Canada, Mexico and the United Kingdom.
He promised to increase use of "wind, tide [and] solar" energy, though his actual energy plan contains no new money for renewable energy. He has said elsewhere that renewable sources won't produce as much as people think.
He called for "reducing government spending and getting rid of failed programs," but as in the past failed to cite a single program that he would eliminate or reduce.
He said Obama would "close" markets to trade. In fact, Obama, though he once said he wanted to "renegotiate" the North American Free Trade Agreement, now says he simply wants to try to strengthen environmental and labor provisions in it.
Factcheck reported yesterday that "Palin trips up on her facts, and Giuliani and Huckabee have their own stumbles on Night 3 of the Republican confab. Here's the summary from the site:
Sarah Palin's much-awaited speech at the Republican National Convention on Wednesday night may have shown she could play the role of attack dog, but it also showed her to be short on facts when it came to touting her own record and going after Obama's.
We found Rudy Giuliani, who introduced her, to be as factually challenged as he sometimes was back when he was in the race. But Mike Huckabee may have laid the biggest egg of all. Palin may have said "Thanks, but no thanks" on the Bridge to Nowhere, though not until Congress had pretty much killed it already. But that was a sharp turnaround from the position she took during her gubernatorial campaign, and the town where she was mayor received lots of earmarks during her tenure.
Palin's accusation that Obama hasn't authored "a single major law or even a reform" in the U.S. Senate or the Illinois Senate is simply not a fair assessment. Obama has helped push through major ethics reforms in both bodies, for example.
The Alaska governor avoided some of McCain's false claims about Obama's tax program – but her attacks still failed to give the whole story.
Giuliani distorted the time line and substance of Obama's statements about the conflict between Russia and Georgia. In fact, there was much less difference between his statements and those of McCain than Giuliani would have had us believe.
Giuliani also said McCain had been a fighter pilot. Actually, McCain's plane was the A-4 Skyhawk, a small bomber. It was the only plane he trained in or flew in combat, according to McCain's own memoir.
Finally, Huckabee told conventioneers and TV viewers that Palin got more votes when she ran for mayor of Wasilla than Biden did running for president. Not even close. The tally: Biden, 79,754, despite withdrawing from the race after the Iowa caucuses. Palin, 909 in her 1999 race, 651 in 1996.
Read the full analysis, as well as other Factchecks of both the Obama and McCain campaigns.
Previous Comments
ID

135342

Comment

Here's another lie, debunked: Palin/Alaska did not sell the plane on eBay, as she told the country while looking very self-satisfied and superior to all those people who do not meet her high standards of ethics and honesty. Chicago Tribune: When Alaska Gov. Sarah Palin sought to illustrate her frugality and flair to delegates at the GOP convention Wednesday, she described how she disposed of a corporate jet acquired by her unpopular predecessor. "That luxury jet was over the top," Palin, the Republican vice presidential nominee, said to loud cheers. "I put it on eBay." Palin's statement implied the plane was sold through the online auction site revered for empowering millions of small entrepreneurs, and Palin's spokeswoman insisted Thursday that the transaction occurred. But the plane failed to sell on eBay. Instead, the 23-year-old 10-seat Westwind II was sold in August 2007 for $2.1 million to a Valdez, Alaska, entrepreneur; that's about $300,000 less than a broker's asking price, according to news accounts.

Author

DonnaLadd

Date

2008-09-05T12:25:55-06:00
ID

135404

Comment

You know, to be taken seriously, journalists have to check our facts and run corrections when we make mistakes: Why aren't candidates for the nation's highest office held to the same standard? The American people need to change the way politics are done in this country. While the media is going through such tough times, now would be the perfect time to lay out our expectations for what they need to do better. That includes putting candidates lies on the front page, and doing something beyond horse-race coverage. To the Clarion-Ledger's credit, they ran an AP story the day after her speech stating plainly in the headline that she "mocked" Obama. She did. Of course, the headline should have been: "Palin Lies to the Nation During Convention Speech."

Author

DonnaLadd

Date

2008-09-05T18:40:15-06:00
ID

135408

Comment

OK, can you be more doofus than than this? Somehow that big building behind McCain turned out to be a public school in California—the Walter Reed Middle School. The thinking seems to be that the campaign meant to broadcast the front of the Walter Reed Army Hospital. Now, the school and the district is upset because McCain doesn't support public education, and he didn't ask permission to use their school as a backdrop for a political campaign: "Though I am flattered that Senator McCain chose to use a school from my district as backdrop to his remarks at the Republican National Convention, I wished he had checked with me first. As a strong believer in public education, I don't think the Senator is the most appropriate person to showcase one of the premier schools in the Los Angeles Unified School District. He is unwilling to bring fairness and equity to No Child Left Behind and ensure that schools like Reed get the resources they need from the Federal Government. From what I've heard, that's not a priority for the McCain/Palin ticket." Oh, and of course, the Heart chicks have sent a "cease and desist" because the McCain campaign used their song "Barracuda." (See Folo for more.) This comes after Van Halen told the McCain campaign to stop using their music for backdrops for Palin—seems they like her a lot less than she likes them; she named her infant Trig Van Palen -- yes, after Van Halen. You. Can't. Make. This. Stuff. Up. Shouldn't they start using all that impressive executive experience to figure out how to keep this campaign from making absurd mistakes every single day?

Author

DonnaLadd

Date

2008-09-05T19:21:54-06:00
ID

135409

Comment

In the interest of balance, factcheck.org has an article or two on Obama as well.

Author

LaurenB

Date

2008-09-05T19:25:57-06:00
ID

135411

Comment

I just saw that one about eBay. Actually, what I read said that Palin gave her spin very carefully, not saying that she'd sold it on eBay, just suggesting it. McCain followed ham-handedly by saying: "You know what i enjoyed the most? She took the luxury jet that was acquired by her predecessor and sold it on eBay — made a profit," he said, introducing Palin. But it didn't sell on eBay -- it was sold by a traditional plane broker. And it sold at a loss. But, you know, it's Maverick-y to pretend like it happened that way.

Author

Todd Stauffer

Date

2008-09-05T20:00:38-06:00
ID

135413

Comment

We've posted those on another thread, LaurenB, and pointed people to them. This post is about the speeches of the last two nights. These are the most recent ones on there right this second: FactChecking McCain September 5, 2008 He made some flubs in accepting the nomination. GOP Convention Spin, Part II September 4, 2008 Palin trips up on her facts, and Giuliani and Huckabee have their own stumbles on Night 3 of the Republican confab. Maverick Misleads September 4, 2008 A McCain ad comparing Palin to Obama isn't all above board. GOP Convention Spin September 3, 2008 Lieberman and Thompson make misleading claims about Obama on Day Two of the party in St. Paul. Hit the Brakes September 3, 2008 An Obama ad running in Michigan claims McCain didn't support loan guarantees for the auto industry. In fact, he does support them. A New Stitch in a Bad Pattern September 2, 2008 A McCain ad wrongly claims Obama plans "painful tax increases" for working families. And who's talking about deficits? FactChecking Obama August 29, 2008 He stuck to the facts, except when he stretched them. Context Included: Obama on Iran August 27, 2008 McCain ad cherry-picks Obama remarks on Iran, twisting his meaning. Obama and 'Infanticide' August 25, 2008 The facts about Obama's votes against 'Born Alive' bills in Illinois. Rezko Reality August 22, 2008 McCain misfires as he attacks Obama's home purchase. Reed Reality August 22, 2008 Key facts are missing in an Obama ad linking McCain to Ralph Reed. Born in the U.S.A. August 21, 2008 The truth about Obama's birth certificate. So, re the plane and eBay, does that mean the Bush speechwriter who wrote the speech phrased it in a tricky way to mislead? They wouldn't do that, would they?

Author

DonnaLadd

Date

2008-09-05T20:28:08-06:00
ID

135414

Comment

ABC News has a new report, with audiotapes on Troopergate, linked at Andrew Sullivan, that pesky conservative blogger who isn't so thrilled about Gov. Palin's record and propensity to pop big ones out there without hesitation.

Author

DonnaLadd

Date

2008-09-05T20:39:25-06:00
ID

135415

Comment

Was there a cover page story the next day of Obama's acceptance speech fact checks? I believe not.

Author

crawdad

Date

2008-09-05T20:43:38-06:00
ID

135417

Comment

Unfortunately, the Palin announcement knocked anything Obama off the front page, although we did have a post. But the truth is he just didn't lie like Palin did; go look at factcheck.org for details.

Author

DonnaLadd

Date

2008-09-05T20:50:49-06:00
ID

135418

Comment

http://www.snopes.com/politics/obama/50lies.asp for some of the lies and I did look at fact check and stretching the truth or bending the truth is just as much a lie. Bill Clinton said oral sex wasn't sex. Are we now saying that lying isn't lying? They all stretch, pull and manipulate facts for their own purposes. Just be fair with the coverage of those verbal yoga.

Author

crawdad

Date

2008-09-05T20:54:29-06:00
ID

135419

Comment

You are one silly crawdad. You do know that snopes is a site that busts up urban legends and myths -- especially those that sent around in e-mail, right? You need to read down to the bottom of that little list of "lies" you just posted to see how they are actually addressing the "liar" accusations. Did you really just Google "Obama" and "liar" and post the first thing you saw without reading it? Sigh. Sometimes you boys make this too easy.

Author

DonnaLadd

Date

2008-09-05T21:00:30-06:00
ID

135424

Comment

Walter Reed Middle School!!! Oh. My. God! That is too funny. I mean, how do you make such a stupid mistake? Oh, and the snopes link... also hilarious! "Here are 50 lies Obama told!" (...oh, and facts to prove most of them are actually NOT lies). Holy crap! C'mon!!! How is this even a close race???

Author

Tre

Date

2008-09-05T22:39:53-06:00
ID

135428

Comment

It's not a close race. Despite what national polls might do to make it look like a "horse race", the fact is the Obama campaign is playing clever attention to electoral votes. You might remember a similar cunning strategy from his campaigns Spring performance. The Republicans added Palin to the ticket to consolidate and invigorate the segment of the population which still identify as Republicans. The McCain campaign realized that they were not going to get the Independent/Woman/Hispanic/Black vote and decided they better at least get the Republican vote.

Author

daniel johnson

Date

2008-09-06T00:17:40-06:00
ID

135433

Comment

Well said, Daniel. And cheers to snopes. Love 'em.

Author

DonnaLadd

Date

2008-09-06T12:33:01-06:00
ID

135437

Comment

This is exactly what the McCain campaign needs to get called out about from this point.... Biden slams McCain/Palin. The silence.... I really can't wait to see Biden and Palin go head to head.

Author

kaust

Date

2008-09-06T18:16:52-06:00
ID

135438

Comment

Unlike some. Ol' Crawdad ain't got time to be sitting on the computer all day. So yes, I admit I did google and find it. I for one can admit my shortcomings. I wish the same could be said for the simple fact that again, the day after Obama's speech there was no fact check on his lies, or stretchings of the truth. Just be fair and that would go a long way. It's always 'easy' when you have an agenda to see things your own way.

Author

crawdad

Date

2008-09-06T18:40:11-06:00
ID

135439

Comment

And you don't have an agenda, do you, crawdad? Completely impartial observer?

Author

Tom Head

Date

2008-09-07T00:10:58-06:00
ID

135440

Comment

Knol, that video clip is AMAZING. I didn't realize Biden had that in him.

Author

Tom Head

Date

2008-09-07T00:11:37-06:00
ID

135441

Comment

My agenda is to be an equal opprotunity complainer and to try to show that both sides are up to the same bull malarky. I just make comments and try to point out the obvious. Now if someone just wants to shout out the truth and say, "WE ARE ONLY HERE TO SHOW ONE SIDE OF THE TRUTH AND WE SUPPORT ONLY OBAMA. WE ARE ONE SIDED" then at least the elephant in the room would be noticed and you can all go around patting each other on the back for all saying the same thing in diffrent ways. I will say that they all scare me and it's like choosing who's girlfriend you are gonna be when you get thrown into prison. Either way it's not looking too good for you.

Author

crawdad

Date

2008-09-07T09:55:49-06:00
ID

135442

Comment

He Didn't Mean It Obama also pulled some sleight of hand when he stated that "the average American family" saw its income "go down $2,000" under George Bush. That's not correct. Census figures show average family income went down $348. As it turns out, when Obama said "average family income," he didn't mean "average," and he didn't mean "family," either. An Obama aide says he was really referring to median income – which is the midpoint – and not to the average. And Obama was talking only about "working families," not retired couples. For all families, median family income actually inched up under Bush by $272. – by Brooks Jackson, with Viveca Novak, Justin Bank, Jess Henig, Emi Kolawole, Joe Miller, Lori Robertson and D'Angelo Gore -From factcheck.org

Author

crawdad

Date

2008-09-07T10:03:29-06:00
ID

135443

Comment

crawdad, it looks to me like you're only complaining about one side. You telling me you're not voting for McCain on November 4th?

Author

Tom Head

Date

2008-09-07T15:41:21-06:00
ID

135444

Comment

i'll bite crawdad. Yes - Barack Obama chooses his words carefully. Most politicians understand that they are in a battle of words and ideas and so search for the best way to use the statistics available to prove their side. i think a good example of Barack doing this is when he says that his tax plan gives American families 3 times the tax relief as John McCain's. Here Barack is referring to figures from the non-partisan Tax Policy Center. This report showed that for families making between $37,000 and $66,000 annually, they would indeed receive more than 3 times the tax credit than under McCain's plan. Of course, if you look at families overall, the picture is a bit different. Taking families overall, they would receive $1100 more under Obama's plan annually than under McCain's. Of course, the truth of these averages means little to particular families anyways. The bottom line is that the majority of families under Baracks plan receive lower taxes than under McCain's. Now to tie that all back in... The difference between Barack's statements in his convention speech and Sara Palin's statements is that they represent egregious misrepresentations of reality. i think that this is why journalists and bloggers reacted the way they did. It is not that people are treating her differently and therefore unfairly. It is that she is acting differently altogether.

Author

daniel johnson

Date

2008-09-07T19:16:15-06:00
ID

135456

Comment

I don't know where to put this, but did y'all hear Palin's possee (the republican women of Florida, I think) are going after Oprah for not putting Palin on her show until after the election? What a great time for Oprah to say you sick people can kiss a tree or something because I don't like or need you. Go Oprah, it your birthday! Even if it ain't.

Author

Walt

Date

2008-09-08T08:45:06-06:00
ID

135486

Comment

Daniel, he did choose his words carefully - in order to mislead voters. Deliberately misleading someone is the same thing as lying. And as most people don't go home to fact-check their chosen candidate's speeches when they get home, it leads to people casting votes for the wrong reasons. Also, I don't think crawdad is particularly defending McCain and Palin, he is merely asking that everyone cast the same discerning eye towards Obama and Biden as they do towards others, lest it seem that everyone here made up their minds to hate them a long time ago.

Author

Lizzy

Date

2008-09-08T18:08:06-06:00
ID

135488

Comment

i actually argue that choosing your words carefully does not necessarily amount to lying or an attempt to mislead voters. He is in fact referring to a focused and communicable truth in order to sway voters. This is actually the line that is being crossed which makes Palin something unique in the political arena. Barack Obama refers to the "average American families" or to the "hard-working American families" in order to speak to the vast swath of the country. i'm not sure of the exact percentage of people in the $37,000-$66,000 range but i'm willing to bet that demographic is wide and vast enough to be called "average American families". i do not begrudge McCain for using his stats and statements in the same way and likewise the majority of politicians who craft their speech in this manner. We live in a sound/byte world and politicians must campaign in the arena they are given. What we can reasonably not expect though is crossing the line into lying. "Thanks but no thanks" to the bridge to nowhere is a flat out lie. Saying she is a proven earmark crusader is a lie. Politics is a world of words and ideas and politicians are constantly using words and numbers in honest but slanted ways to communicate their message. The baffling part (and the reason people are talking about it) is that Sara Palin seems to have not really understood the game. She thinks it is ok to just flat-out lie.

Author

daniel johnson

Date

2008-09-08T20:24:29-06:00
ID

135489

Comment

And the remarkable Obama campaign strategy i detailed earlier will also yield him a win in the popular vote. It just won't look as good as the electoral college results will.

Author

daniel johnson

Date

2008-09-08T20:25:46-06:00
ID

135490

Comment

We'll have to agree to disagree on that one, but as a kid, I sure as hell got in as much trouble for "carefully chosen words" as an "outright lie."

Author

Lizzy

Date

2008-09-08T20:56:07-06:00
ID

135492

Comment

You're welcome to disagree with me in spirit. Though, i think it is hard to argue that a statement which is technically true is comparable to a statement which is patently false.

Author

daniel johnson

Date

2008-09-08T22:03:20-06:00
ID

135493

Comment

i also think the childhood situation you are referring to is different insofar as the motivation. Your carefully chosen words were intended to mislead while most politicians words are intended to clarify through the filter of catchphrase-oriented media. i grant this clarification motivation to a majority of McCain's and Palin's remarks as well...i'm just contrasting the difference between most politicians use of statistics and the technicalities of language with Palin's out-right lies.

Author

daniel johnson

Date

2008-09-08T22:06:49-06:00
More like this story
Like independent media outlets around the world, the Jackson Free Press works hard to produce important content on a limited budget. We'd love your help! Become a JFP VIP member today and/or donate to our journalism fund. Thanks for considering a JFP VIP membership or one-time support.