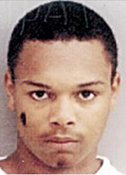 Three of Mayor Frank Melton's previous mentees, and the mother of another who died more than a decade ago, have filed affidavits in support of their mentor's efforts in what the U.S. Department of Justice believes was a drunken Aug. 26, 2006, double attack on a duplex at 1305 Ridgeway St. One of those affidavits, if true, indicates that federal agents have investigated the long-time rumors that Melton is involved in the city's drug trade, and had asked at least one of the young men to turn evidence on him.
Melton is under federal indictment for ordering Jackson police officers and minor-age friends to destroy the duplex that evening, as revealed by the Jackson Free Press on Sept. 1, 2006. His bodyguard, Marcus Wright, earlier this month pled to a lesser charge and told a similar story to what state and county prosecutors argued last year in Melton and his bodyguards' state trial: that Melton had ordered officers and young friends to enter the home of Evans Welch and then destroy it with sledgehammers. Wright's statement reiterated that Melton then broke out the windows, and destroyed the television, with a big "Walking Tall"-type stick.
Wright's confession supported earlier reports that Melton was drunk the night of the demolition, saying that he had been drinking his "regular alcoholic drink of Scotch mixed with water, which he carried in a 16-ounce water bottle."
"Melton routinely drank alcohol out of this water bottle while he was conducting his law enforcement activities," prosecutors stated in court on Oct. 7, relying on Wright's statement, which detailed two visits to the Ridgeway Street duplex and a level of violence that prosecutors say are illegal regardless of the house's criminal history. Due to that irrelevance, the government wants all evidence of drug activity there excluded from Melton and bodyguard Michael Recio's upcoming November trial.
Melton's attorney, John Reeves, argues that the evidence should get in because state law gives a mayor "superintending control of all the officers" of a town, and that officers could enforce the law with allowable "knock and talk" visits to sites where they had "reasonable suspicion" of criminal activity. The four affidavits, filed and notarized in the office of Chancery Clerk Eddie Jean Carr over a four-day span within days of Wright's confession, from Oct. 9-13, 2008, all claim that the young friends of Melton had bought and done drugs in the duplex, one as recently as the morning of the demolition.
The Jackson Free Press has reported extensively about two of the young men, Christopher Walker and Michael Taylor, who both have had a complicated relationship with Melton. In his Oct. 13 affidavit, Taylor does not mention that authorities say that he was one of the minors—then 16—on the Mobile Command Center with Melton the night of the rampage and allegedly helped with the destruction, as well as a later skirmish with the manager of the Upper Level Nightclub. He states that he had bought marijuana in the house when he was 15 from a drug dealer named Tony "Mo," who previously sold drugs there. Taylor said he knew the duplex's tenant, Evans "Bubba" Welch to be a "drug user" and had "personally seen him buy crack cocaine."
Welch's own commitment records, which the JFP obtained in 2006, show that he has abused drugs and was a diagnosed schizophrenic who has been in and out of mental facilities. To date, prosecutors have not disputed Welch's drug-use history, but have argued that drug use in the duplex is irrelevant to the charges Melton faces for ordering an attack on the duplex "under the color of law" without a warrant. Welch has not been convicted for sale of narcotics, and the only drug-related item police said they found the evening of the attack was a crack pipe.
Currently incarcerated at the Walnut Grove correctional facility for an armed carjacking just weeks after the Ridgeway Street incident, Taylor stated that he moved in with Melton around Father's Day 2006 (although his mother, Valerie Taylor, told media previously that it was late 2005). "Mr. Melton was good to me and treated me like he was my dad," Taylor wrote.
That largesse included shielding Taylor from arrest: The young man—along with fellow "lawn crew" founder and Melton mentee Fredrica Bruntson/Butler— was wanted for a 2005 armed robbery of a Wood Street barber shop when he moved in with Melton. After then-District Attorney Faye Peterson spotted Taylor on television at a Melton Father's Day barbecue, Melton would not allow Hinds County sheriff's deputies to arrest him. He did not turn him over until Sheriff Malcolm McMillin called and ordered him to.
When Taylor—one of Melton's controversial "lawn crew" founders, along with Bruntson—was arrested later in 2006 for the armed carjacking, he gave Melton's home at 2 Carter's Grove as his address. Melton defended Taylor, blaming the victim whose car was stolen. Taylor also attracted attention after photos of him brandishing weapons turned up on his myspace page.
Christopher Walker, who signed an Oct. 9 affidavit vividly describing the Ridgeway duplex as a crackhouse, also lived in Melton's home in 2005 and 2006. "I wanted to turn my life around, and I reached out to Mr. Melton for help, and he helped me. He has helped me to get a job and a place to live," he wrote. Walker said that he used to sell cocaine and was a member of the so-called Wood Street Players gang. In previous interviews with the Jackson Free Press last year and the Mississippi Bureau of Narcotics on Oct. 29, 2003, when Melton was director, Walker has stated that he was a "crash test dummyԗessentially a gofer—for Albert "Batman" Donelson and his brother Terrell, whom Melton and others have targeted as a drug organization.
Although Walker first met Melton when he was hanging out as a kid at the Farish Street YMCA, Melton has been very close to Walker since the younger man filed a confession with MBN when Melton was head and turning the agency's attention away from narcotics and toward several cold Wood Street area murders, which involved some young men he knew from his years of taking young men off the streets and into his home (controversially, being that he was not a certified foster parent). Melton considered Walker the star witness in the 2006 trial of the Donelsons for the 2001 murder of Aaron Crockett and moved him into his home to protect him in the months leading up to the trial, he told the JFP in 2006.
Former D.A. Peterson angered Melton, though, on the eve of the Donelson trial when she had to drop Walker as a witness because defense attorneys filed evidence (PDF) showing that Melton had rented Walker an apartment, given him money, let his use a "Frank E. Melton" credit card and other possible inducements. Melton told the Jackson Free Press then that he was providing "witness protection" to Walker. Without Walker's testimony that he handed the phone to Terrell Donelson so that his brother could order the hit from jail, the Donelsons were acquitted. Soon, Melton would hold a press conference with Walker, during which the young man exploded in an expletive-filled indictment of Peterson.
Walker, who was out on probation on a weapons charge during the time he was living with Melton, soon failed numerous drug tests and was returned to jail. His Oct. 9 affidavit states that he was using, selling and buying crack at 1305 Ridgeway St. "many times in 2006 and beforeԗwhich includes the time that he lived in Melton's home alongside other minor-aged mentees and was presented as the mayor's star witness.
By October 2007, Walker was out on probation again and called the Jackson Free Press angry at Melton for deserting him in recent months and not helping him financially or giving him a place to live after all that he had helped Melton with. During a long interview at a County Line Road restaurant, Walker said that he was a "pawn" caught in the middle of a big chess game and that Melton had "used" him, in part by putting him up to testifying against the Donelsons. He stated that he had not actually taken the phone call from Albert Donelson ordering the hit on Crockett, and that Melton had told him what to say in the MBN interview and then tell the same story to the grand jury. Walker also said that he feared that the Wood Street people Melton had accused would now come after him and kill him.
Three weeks later, Walker called the JFP again, scared and angry because, he said, several Wood Street people had tried to kill him, and had shot one of their own, Craig Spiva, instead. He was furious with Melton because he wouldn't return his calls, he said. ""I done told you they trying to kill me. ... I done went to Frank. Frank don't want to help me, man oh God, I'm going to go to the feds and tell everybody on Frank. ... That man's started all this sh*t," Walker said.
Spiva's friend, Albert Donelson, told the JFP the same day that Walker had ambushed Spiva in front of a Maple Street store and that he believed Melton had put him Walker to it. At the time, Melton came to Walker's defense, saying he did not believe he could have done it. Police picked up Walker on Nov. 17, but the charges were dropped after Spiva did not show up to court, a police source said.
In his Oct. 9, 2008, affidavit defending Melton, Walker said that federal agents visited him in both the Hinds and Madison County jails, although he did not say when. "They asked me if I was a drug dealer for Frank Melton, and I told them 'no,'" he wrote. "They asked me if I had ever bought drugs from Frank Melton, and I told them 'no.'" He added that the feds tried to make a deal with him to testify against Melton. Then: "They asked me if Frank Melton paid me to testify in the Wood Street Gang case and I told them 'no.'" They also wanted him to wear a wire, he said, to get Melton to incriminate himself, but he refused.
One of the recent affidavits is by Faye Davis Head of Jackson. She says that her son, Rickey Head, was addicted to crack and had bought and used it at 1305 Ridgeway Street. She also stated that her son was killed by a drug dealer on June 25, 1995, long before Welch moved to the duplex. Still, she said, the duplex had long had a "certain reputation" for being a haven for drug dealers and users.
The fourth affidavit was from Daniel Smith, who said that Melton had become his legal guardian in 1985 after his father died. "I was a teenager at the time, and Mr. Melton stepped in to help me," Smith wrote. Melton's paternal efforts, however, were not successful; Smith has been convicted of cocaine possession three times, and admits to having been a drug dealer, and is now on probation. "I bought crack cocaine at 1305 Ridgeway Street many times in 2006," he said, adding, "I had bought cocaine on the morning of Aug. 26, 2006, at that house." He said that Welch would allow drug dealers to sell drugs there.
City of Jackson Records Manager Sharon Gray also filed an affidavit, stating that police had gotten 2,095 calls for service to Ridgeway Street. All of the affidavits, except Gray's, stated, "I have never met or talked to Mr. Melton's lawyers before making this statement."
Reeves also filed two motions last week arguing that the court should allow evidence of Melton's good conduct and reference to his state acquittal, contrary to motions previously filed by the federal government. Melton was acquitted last year after a state judge allowed defense attorneys to argue that he had no "evil intent" in attacking the home. Evidence of his inebriation was not allowed into that trial.
View all previous Melton coverage, as well as PDFs of all current court filings and affidavits on the JFP Melton blog.
Previous Comments
ID

139506

Comment

As Frank's only remaining lukewarm supporter, might I say good mentoring breeds this kind of loyalty. To Frank I say, stay up dog! The feds are girly boys who can be defeated.

Author

Walt

Date

2008-10-22T09:24:37-06:00
ID

139512

Comment

I don't believe *all* the young men have been in trouble, Baquan, but a lot of them have been, no doubt. I want to, again, go on the record and say that I have compassion for all of these young men. I spent time with Christopher Walker and the lost potential of that young man broke my heart. He is so smart. That is really no question that he became a "pawn," as he described it. When he needed help the most, he seemed to be getting inducements—whether he is telling the truth about Melton putting him up to testifying against the Donelsons, I cannot know. But there is no question that Melton was most interested during that time in his testimony. I remember being in Melton's house with Walker and so many others on the eve of the Batman trial. That was most certainly not a good dynamic, and Melton seemed oblivious to it. Of course, he was already reeking of what I can assume was scotch, and was having a great time. The young men most certainly were not. Anyway, the whole thing is tragic. The thing that infuriates me the most, though, is that a whole community went along with the idea that Melton was a great mentor for many years when the evidence was very plain that he was not. I've read all the archives, I've seen the taped Bottom Lines, I've talked to people close to stuff that was happening—there was simply no reason to believe that Melton was some kind of folk hero just because he talked big. I'm sorry, but that's the truth. An entire community failed on this one, and the enture media fleet, not just Melton.

Author

DonnaLadd

Date

2008-10-22T10:07:16-06:00
ID

139513

Comment

As for these affidavits, I will say that I was simply speechless when Ward put them in front of me, and I saw who had filed them. Regardless of my compassion for the young men, it is really hard to believe that John Reeves think that a judge will consider these credible statements, if they know anything about Melton's history with these young men. And I'm sure the feds do, considering that Walker said they had visited him in jail. Also, I don't see any evidence here that any of the affidavits support the notion that Melton was leading a "knock and talk," and Wright's testimony and that of all the witnesses do not support that. And how in God's green acre do you use an affidavit from Michael Taylor, who was apparently part of the entourage!?! Finally, the one from Rickey Head's mother was puzzling. He died in 1995; are they truly arguing that the house itself had a long criminal history; thus, they could destroy it!?! Come on.

Author

DonnaLadd

Date

2008-10-22T10:10:00-06:00
ID

139517

Comment

What is so sad is the fact that a mayor of a City would have absolutely NO compassion for a mentally ill person. Evan Welch is paranoid schizophrenic with a very long and extensive hx of psychiatric interventions. His mother has attested to these facts. Evan Welch is disabled and a 'VULNERABLE ADULT.' melton and his men and mentees were so violently destructive in harming this sick man. The destruction of the house is one thing; but, the destruction of a man's cammode, coffee table and his TV is still another. What is/was the germ of so much outrage and terror against this home? There have been several arrests made across I-55N; however, I have not heard of one single house being destroyed because the occupant(s) were bookin/cooking/selling or smelling crystal-met - a different drug, a different population and for sure, a different approach.

Author

justjess

Date

2008-10-22T10:57:35-06:00
ID

139520

Comment

Does anyone have a link to the Federal Vulneral Adult Act? I don't know how to post a reference.

Author

justjess

Date

2008-10-22T11:00:40-06:00
ID

139522

Comment

Please correct my spelling of Vulnerable. My bad.

Author

justjess

Date

2008-10-22T11:05:50-06:00
ID

139524

Comment

Drug use in North Jackson certainly occurs and we all know it. I wish we had some magical or accurate way of knowing the specific use and details so as to out all the lying and defrauding people who live there. If it turns out Frank is involved in the drug trade as I have heard mentioned or alluded to numerous time, I will quickly lose my lukeworn favor and pretense of supporting him. I can withstand his decpetive or questionable mentoring tactics because I know he at least gives them a place to stay, food to eat and the illusion of love which is more than many wayward children get from others. I won't forgive providing drugs. The act of using boys to commit said acts have to be a product of too much oil in the system, and a mobile command vehicle that knew all of Frank's fantasies and had the power to make them all come true. But after this, he will never love that way again.

Author

Walt

Date

2008-10-22T11:09:49-06:00
ID

139525

Comment

Justjess, I have long pointed out Melton's hypocrisy—he will defend any possible action of the young men he likes and chooses to be close to him, and target in every possible men young men he doesn't. He divides them, and pits them against each other, in my humble opinion, whether he means to or not. My conclusion is that he, over all, has made things worse among young men in Jackson, including for many of those he claims to have helped.

Author

DonnaLadd

Date

2008-10-22T11:15:36-06:00
ID

139526

Comment

Justjess, Frank has no compassion for the ill because he's ill too, and was "illing" the night this happened. Frank oils up to hide or soothe his pain and Welsh fixs up to soothe his pain as well. Neither likes the other and see much wrong in each. Welsch is a bigger victim as I'm not sure he can control or fix his problem short of the manner he's apparently doing. Frank has money and resources but chooses to ignore his problems and substitute reality with delusions of grandeur.

Author

Walt

Date

2008-10-22T11:19:01-06:00
ID

139538

Comment

Thanks Baquan 2000. Walt, I think that your assessment is right on point; however, Welch is not the Mayor of the City nor was he running for public office. Many schizophrenics use alcohol and other drugs to quiet the hallucinatory and dilusional experiences. I can't imagine any serious drug dealer leaving his products with a paranoid schizophrenic. Money management is a problem for a whole lot of people so, I also can't imagine a serious drug dealer expecting a profit from the man who is in and out of the world, psycholocically. To just be a fraction clearer, Cindy McCain had a back injury, became a drug addict and faced felony charges for stealing money to support her habit. It was treatment for her: Not Jail. So, what's up with the Welch case?? Should he, a mentally challenged member of our community, be held to a different standard? I DON'T THINK SO! Would melton have torn Cindy McCain sh!t up? In the words of Whitney Huston, "Hell to the Naw."

Author

justjess

Date

2008-10-22T13:48:56-06:00
ID

139539

Comment

Frank was wrong fo' show on that tip but he still will whip those feds.

Author

Walt

Date

2008-10-22T13:57:00-06:00
ID

139541

Comment

ladd, I followed your stories with a "fine tooth comb." You painted this City a Rembrandt, a Picasso: You even supplied the lines to connect the dots. This could have been over a long time ago but, "the people" would not listen or if they listened, they did not care. Now the rock has become a mountain and there will be a steep climb for all. If the defense wins, Jackson loses, not the Feds,Walt. These lawyers will be placed on another assignment and we will be lfet to face the possibility of melton being given another 4 years by that 65% of low-informational voters. I'm tired of this ignorance and it's about time that a wolf be called a wolf!

Author

justjess

Date

2008-10-22T14:35:28-06:00
ID

139552

Comment

Well, I could be wrong, but I just don't believe 90.1 has enough listeners to elect Frank again. Everybody else has longed given up on him. I don't see how any sane and sensibly person would vote for Frank to be mayor again. Sure, he's funny, full of crap and off the chain. All the players like him. I'd like to see him go into rapping or some other form of entertainment other than as mayor. I can't lie, Frank had me leaving work early, foregoing Leno to see him instead, and leaving meetings to watch the news. I even watched the city council meeting on the PEG network just to see Frank do his thang. He's a terrible mayor but a great player to watch and learn from. I know exactly why the young folks like him. He never grew up. Don't lie, y'all, didn't y'all consider Frank showing up at Donelson's house with all those guns, shaking people down randomly in the streets and homes, lying to the media willy nilly, showing up in churches, airports and other obodes like like a president or premier, and pretending to be governing, some of the funniest live act of comedy you have ever? We may not ever see a show like this again.

Author

Walt

Date

2008-10-22T16:01:54-06:00
ID

139558

Comment

Justess, I agree that Frank M is running amuck; however, I take issue with your statement that the people who support Frank are ignorant. These so called ignorant people still support Frank based on the facts and stark realities that they live with every day 1) Police are not able to keep drug dealers off the street. They are arrested (sometimes) and let right out. This is not the fault of the Police or the "ignorant" 2) Calls to police from the average citizen are totally ignored or respomnded to hours after the call. This is not the fault of the police or the "ignorant" 3)When these so called ignorant people complain all they got were homolies such as "crime, although rampant all over", is only a "perception"...not real at all. This is not the fault of the police or the "ignorant" 4) When these so called ignorant people complain they get crime summits and prayers against crime, and junk car summits and moments of silence for the victims, and trash pick ups against crime, etc. 4) When these so called ignorant people call for police assistance during a domestic violence incident, the male perpetrator is released, along with his "second" gun..resulting in the female victim being victimized twice. The second time with her life. In my opinion, these so called ignornat people are actually asserting the God given genius they were born with. If you keep getting the same ineffective and disrespectful responses from the people you have been told are there to protect you, you gravitate towards people who at least tell a different story. People such as actor Ronald Regan, Governor of California and President of the US. People such as wrestler Jesse Ventura, governor of Minnesota. People such as actor Ar-nuld Swartzenager, Governor of California. People such as TV Executive Frank Melton, Mayor of Jackson. In my opinion, Frank's so called ignorant supporters are neither ignorant, nor the problem. In my opinion, the problem is that the so called educated and "creative class" of Jackson has not taken the mantle of leadership and lead. Don't blame the Clarion Ledger, and the TV stations and the radio stations. These organizations tell whatever story makes them a buck. I say put the blame where it belongs...on the people with the knowledge, resources, networks and time to lead...Our spectating "sunshine patriots", contented religious leaders, selfish business leaders and ineffective civic leaders. That means...US! And yes, I am working on possible solutions in conjunction with several like minded organizations. Care to join?

Author

FrankMickens

Date

2008-10-22T18:03:17-06:00
ID

139563

Comment

Wow, look how the government responded late yesterday to Melton's motion to let in drug history of the duplex, along with those affidavits: There is, perhaps, no more compelling demonstration of the need to grant the government's Motion in Limine than Melton's Response itself. In his pleading, Melton has signaled his single-minded determination to defend his actions on the night of August 26, 2006 by asking a jury to excuse his lawlessness. There was no lawful basis for the destruction of the home at 1305 Ridgeway; a point which is essentially conceded by Melton in his public statements and in his failure to make even a token effort to rebut the arguments in the government's Motion. Instead, Melton recites a litany of urban problems associated with the Virden Addition neighborhood generally, and 1305 Ridgeway, specifically, to shift attention away from his whiskey soaked, arbitrary exercise of power and violence. Melton has neither the facts nor the law to argue in his defense. His only recourse seems to be demonizing portions of the city he swore to protect. [...] Melton's recent public statements essentially confess guilt. Hence, Melton's only remaining defense is to ask a jury to look the other way, assume he was wellmotivated, and forgive him. This was the defense that worked so successfully for him in his state trial. His Response effectively acknowledges that it is his only possible defense in the federal prosecution as well. Melton has pinned his hopes for acquittal on the prospect of scaring a jury into ignoring the law. Therefore he must rely on any argument, no matter how tenuous, to get the drug information into Court. The affidavit that Melton submitted from city Records Manager Sharon Gray proves this point. [...] Melton's sole argument in favor of admitting the "drug evidence" amounts to nothing more than a plea for forgiveness because his motives were allegedly pure when he decided to break the law, seize someone's personal and real property, and terrorize a mentally ill resident while threatening to do the same to others in the neighborhood. The government does not concede that Melton's motives were honorable on the night of August 26, 2006. To the contrary, his lies to the chief of police, to the Jackson Police Department public affairs officials, and to the media he so routinely courted demonstrate that he knew he was wrong at the time that he acted and merely sought to avoid accountability. However, Melton's motives are irrelevant. They simply do not bear on a fact in issue in the case. Therefore they have no legal significance. PDFs of all the court documents in this case are now posted here, by the way. Enjoy.

Author

DonnaLadd

Date

2008-10-22T22:51:47-06:00
ID

139564

Comment

Welcome to Jackson, feds. Melton has long demonized this city, especially the most needy parts of it, to justify his actions.

Author

DonnaLadd

Date

2008-10-22T22:53:39-06:00
ID

139570

Comment

Don't blame the Clarion Ledger, and the TV stations and the radio stations. These organizations tell whatever story makes them a buck. Sorry Casual, I put a big part of the blame squarely on organizations that claim to be report the news, then proceed as if they're entertainment outlets and "tell whatever story makes them a buck." Doing so undermines the purpose, value and ethics of journalism while it undermines the very basis of democracy. It is clearly part of the problem when it should be part of the solution. People rely on the "news" to give them the straight story. When it doesn't, we end up with people in charge who rely on "spin," (i.e. lies and half-truths), who do not value the truth and will, like the "news" itself, "tell whatever story" gets them elected.

Author

Ronni_Mott

Date

2008-10-23T10:01:57-06:00
ID

139571

Comment

if Frank's goal was to make Jackson a national laughing stock, he's greatly surpassed expectations. this is beyond embarassing...

Author

eyerah

Date

2008-10-23T10:20:31-06:00
ID

139618

Comment

The Casual Corner, I'm responding to your blog on 10/22/08 @ 7:30pm. My use of the word "IGNORANT" does not bear your interpretation/definition. For me, it simply means a lack of understanding; one who does not know and because he/she does not know, he/she is unable to produce reliable post arrangement for their unintended consequences. Many of frank's supporters included preachers, teachers, lawyers, doctors and the list goes on. There was an appreciable number of whites who were/are frank supporters. Much of his financial support came from The North-East Jackson crowd. In my assessment, these are the folks that make up that 65%; not just blacks, not just poor folks. Jackson, the Capitol City, is the reservoir - the host for everthing contiguous to us. When Jackson is harmed through bad governemnt, all suffer.

Author

justjess

Date

2008-10-24T09:37:17-06:00
ID

139626

Comment

I wouldn't say Jackson is a national laughingstock because it isn't one of the cities that has a lot of media attention or people's interest focused on it. Jackson is a place that's pretty much on the back burner nationally. Another point of view, some of Mayor Melton's drama and media attention is the same kind of dumb stuff others have tried in other places, grabbed some headlines, and found to be ineffective. Like the New Jersey high school principal who was a national media darling years ago for carrying a Louisville slugger around the school and threatening disruptive elements with it. They try to show a hard line and strength but fail because it's well thought out policies and consistent long term approaches to problems that work, not baseball bats and sledge hammers. It doesn't take much driving around to see that Jackson is seriously impaired and needs help in a lot of ways. Drama and smashing things won't fix it. Thoughtful policies and professionalism by people who know how to deal with urban problems and have a track record of success is what's called for.

Author

HardTravelin

Date

2008-10-24T10:38:09-06:00
ID

139629

Comment

HardTravelin, Jackson had that in the Johnson Administration. What happened to cause the powers-that-be to aide in getting ridd of the"Uurban Planner" with the "Master Plan" who did so much with so little and like Bill Clinton, left the City a surplus rather than a deficit? Just wondering!

Author

justjess

Date

2008-10-24T11:14:35-06:00
ID

139639

Comment

I don't know the answer to your question Justjess. I remember the Lyndon Johnson administration but not the Harvey Johnson administration. So, what's the answer and who are the powers to be, etc?

Author

HardTravelin

Date

2008-10-24T12:18:55-06:00
ID

139990

Comment

Are we missing the point!!! The issue is that Frank Melton violated the Civil Rights of the home owner and the resident that lived in the house on Ridgeway Street. On the night of the incident he did not witness any drug activity, he did not have a warrant and we are supposed to support his actions? I don't think so, I have lived through the era of Police kicking in doors with no warrants and no just cause, I have lived through the era that a person of color had no Civil Rights and yes I have lived through the era where we as African American fought and died for our Civil Rights. What do we do? what about the people that are serving prison time for the violation of African American Civil Rights, several of them also was acquitted by State juries. Frank Melton violated the rights of another African American! He was not elected for this purpose nor did the people of Jackson give him the authority to put himself above the law. Melton has admitted his guilt, now accept the punishment!!!!

Author

Hot Sauce

Date

2008-10-29T18:36:00-06:00
ID

140005

Comment

Well though out Hot Sauce and very well said.

Author

justjess

Date

2008-10-30T10:04:39-06:00
Support our reporting -- Follow the MFP.