CBS is reporting:
The standing of the Democratic presidential ticket of Barack Obama and Joe Biden improved during the last few weeks of the presidential campaign, a period that included the three presidential debates and the vice presidential debate, a new CBS News/New York Times poll shows. In a poll taken just before the first presidential debate, the Obama-Biden ticket held a five point edge, with 48 percent of likely voters backing the Democratic ticket and 43 percent supporting the Republican ticket of John McCain and Sarah Palin. Those 476 likely voters were re-interviewed for the new poll, and their responses suggest that the Democratic ticket has made gains since the initial survey: The Obama-Biden ticket now holds a 13-point edge, 54 percent to 41 percent, among the group. Nearly all of the voters who supported Obama in the initial poll in September - 98 percent - still do. The Republican ticket has retained 88 percent of its support. Among formerly undecided voters, fifty-two percent now say they favor Obama, while 36 percent support McCain. Twelve percent remain undecided.
Previous Comments
ID

139433

Comment

Even Zogby is showing Obama's biggest lead, yet, today. That must be killing them to admit. ;-) And more good news from Gallup: Obama up 52-41 over McCain. I don't trust polls, but I sure like the indications of all these. I tend to think they are underestimating turnout on behalf of Obama.

Author

DonnaLadd

Date

2008-10-20T18:08:07-06:00
ID

139435

Comment

Even better than these registered voter polls are the likely voter polls that are showing a solid spread. Gallup shows 50/45 using 2004 assumptions and 52/43 using the 2008 assumptions. Very interesting. That will tighten -- although it may go into the stratosphere temporarily if these polls measure a Colin Powell bounce -- but unless McCain has a solid October surprise (and it would be one for the record books), the likely outcome of these polls will be the RNC pulling funds from McCain-Palin and moving them into competitive Senate races (like Wicker/Musgrove). Look for even more verses of "Y-M-C-A" on a small screen near you. ;-) In related news, there are rumors of McCain looking for a strategy that concedes Colorado, which is virtually impossible. The plan might be to pour millions into Pennsylvania and hope for a miracle (Penn has been "blue" for 20 years). And it doesn't help that Obama literally raised $3 last month to every $1 McCain has left.

Author

Todd Stauffer

Date

2008-10-20T18:26:53-06:00
ID

139437

Comment

Here's what's funny: Rick Davis (yes, the campaign manager who got all the moola from Freddie so they could influence McCain) actually told the media today that they are thinking of playing the Rev. Wright card. Do they understand that it's already been played, and didn't work? (Uh, that's Obama standing there, not Hillary.) And after all this ugliness, do they think McCain needs to do what Bill Kristol said and fire his campaign staff, drop Palin for Lieberman and apologize to the American people for losing his mind and his dignity in recent weeks, and for allowing his campaign to fall into the racist sewer. He wouldn't win, but he could fix his place in the history books. Oh, and why do they keep telling people what their October surprises are before they spring them? Good Lord, what dolts.

Author

DonnaLadd

Date

2008-10-20T18:38:02-06:00
ID

139490

Comment

Latest Wall Street Journal poll finds Obama pulling ahead, Palin's "popularity has faded": Democratic Sen. Barack Obama has opened up a double-digit lead in the U.S. presidential race, with a growing number of voters saying they are comfortable with his values, background and ability to serve as commander in chief, according to a new Wall Street Journal/NBC News poll. The poll finds that his Republican rival, Sen. John McCain, still holds the edge on experience, and most voters remain convinced he is better prepared for the White House than Sen. Obama is. But that argument is undercut by concerns about the readiness of his running mate, Alaska Gov. Sarah Palin, whose popularity has faded. The poll found that 52% of voters favor Sen. Obama compared with 42% for Sen. McCain, up from a six-point Obama edge two weeks ago. The survey, conducted from Friday to Monday, has a margin of error of plus or minus 2.9 percentage points. The 10-point lead is the largest in the Journal/NBC poll since both men claimed their parties' nominations, and represents a steady climb for Sen. Obama since early September, when the political conventions concluded with the candidates in a statistical tie. "Voters have reached a comfort level with Barack Obama. The doubts and question marks have been erased," said Peter D. Hart, a Democratic pollster who conducts the poll with Republican Neil Newhouse.

Author

DonnaLadd

Date

2008-10-21T18:10:20-06:00
ID

139491

Comment

More WSJ: The Illinois senator has gained ground with several voter groups. He leads suburban voters by 12 percentage points, up from two points two weeks ago. He leads among voters older than 65 by nine points, erasing a one-point McCain advantage in the previous poll. And in the Midwest, home to a swath of battleground states, he is now favored by 25 points, up from a one-point advantage. Sen. Obama now holds a 12-percentage-point advantage with independents, a group both sides have fiercely sought. Two weeks ago, Sen. Obama led this group by four percentage points. At the same time, 11% of Republicans say they support Sen. Obama, whereas 7% of Democrats are backing Sen. McCain. "The movement is all toward Obama. He's clearly got the wind at his back," said Mr. Newhouse. And lookee here: Fifty-five percent of voters say Gov. Palin isn't qualified to be president if the need arises, up from 50% two weeks ago. And when given a list of possible concerns about Sen. McCain, voters were by far most likely to say they worry about Gov. Palin's qualification to be president. The concern about Gov. Palin may also be reflected in the enthusiasm gap between the candidates, which appeared to be closing after the conventions but has widened again. Looks like the barracuda is more of an albatross.

Author

DonnaLadd

Date

2008-10-21T18:12:25-06:00
ID

139504

Comment

Hopefully, things will work out and Obama will win. I listened to a couple of stupid white men discuss why the election was still close last night. Lou "I hate Mexicans" Dobbs was one of them. Neither mentioned race as a problem or cause therefor. We've surpassed the race problem and no one told us black folks. I be damn. And I read many newspapers, books, magazine, papers, et al, and still missed this good news. $h1t!

Author

Walt

Date

2008-10-22T09:06:27-06:00
ID

139508

Comment

I understand. I nearly cursed out one of my brothers who get all of his business from white clients. He said he knows republicans are by and large trickters and corrupt but he thinks his game might play out if Obama wins. Had we been at my house I'd put his stupid butt out. I hope he was joking, but we got plently of "ignant" and scared Negroes who are so un-used to seeing us in a glorious and good light that thy're afraid to embrace the oppotunity of Obama or similar situations.

Author

Walt

Date

2008-10-22T09:30:47-06:00
ID

139605

Comment

Here's an interesting poll. It was conducted by the Big Ten Battleground Poll and surveyed respondents who live in the eight states that are part of the Big Ten conference in college sports and every single state gives Obama a double-digit lead. His largest lead is in his home state of Illinois, by a 61-32% margin. Even Indiana, which is quite a conservative state, gives Obama a ten-point lead (the smallest lead of the eight states), though most other polls have Obama behind by a few points in the Hoosier State. If Obama does end up winning Indiana, go ahead and call the race over.

Author

golden eagle

Date

2008-10-23T22:22:37-06:00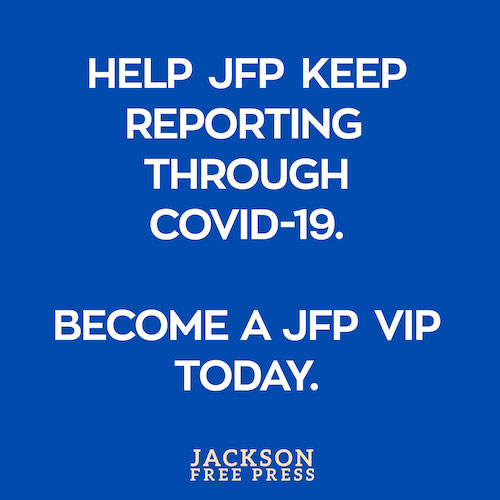 COVID-19 has closed down the main sources of the JFP's revenue -- concerts, festivals, fundraisers, restaurants and bars. If everyone reading this article gives $5 or more, we should be able to continue publishing through the crisis. Please pay what you can to keep us reporting and publishing.