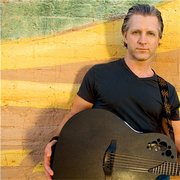 At 38, country singer Jeffrey Maddox is in no rush to get to Nashville. He still lives in Pearl with his wife and two sons. When I spoke to him on an early weekday evening, he'd just finished helping Adam and Riley with their homework. But for this family man, the journey to his debut album, "That's What Love Does," is anything but traditional.
Maddox first started playing the guitar more than a decade ago. Though heavily influenced by country-music icons like Merle Haggard and Johnny Cash, it was folk hero John Prine and pop musician Jimmy Buffet who inspired Maddox to try songwriting. You can hear Prine in the aesthetics of his sound, which Maddox says starts out very folk-sounding. Maddox says Buffet was the first influence on his songwriting, and continues to inform his music today.
"I really admired his songwriting style, his lyrical wit. … I liked his phrasing (and) command of his songs. He has a distinct sound," Maddox says.
In 2006, Maddox solicited friend Rick Otts to help record a demo "just for the fun of it," Maddox says.
The 10-song project landed in the hands of Jeffrey Collins, president of Echo Vista Records. Though Echo Vista is known for its roster of hip-hop and R&B artists, Collins was looking to get into country music and saw potential in Maddox's songs. Collins signed him to the label and shipped him to Nashville to begin work on his label debut with Gary Branchaud at the production helm.
Branchaud, affectionately termed "Brother Man," is a well-known bassist and producer who has worked with legends like Willie Nelson, Johnny Cash and Charlie Daniels. Maddox credits Branchaud for fostering a more traditional country style in what initially were more spare recordings. The 16 tracks that make up "That's What Love Does" are rooted in country, but are suffused with the South's gospel, folk and rock heritage.
Maddox showcases a cohesive sound on the record, but still provides variety. The tracks vary from contemplative to heartfelt to whimsical, and run the gamut from rollicking up-tempo numbers to subdued ballads. "That's What Love Does" has a clean production, but is more authentic and less slick than most albums coming out of contemporary Nashville.
With Buffet to thank, Maddox's lyrical style is the most memorable part of his debut. Country tropes about jailbirds, heartache, love, and far-fetched and whimsical tales are scattered throughout the album, but Maddox makes these tired topics fresh, often with a clever punch.
His lyrical wit is strongest on the jangly "Drunk on Love." Maddox sings several variations on the familiar metaphor throughout the song, including: "Here you are girl, making my head spin. Oh no, I'm over my limit again," and "Well now I can't stop. I'm just an old love sot."
Listening to Maddox speak about songwriting, his unconventional route makes sense. He is thoughtful, honest and open to the opinions of others. His ideas about songwriting are Zen-like and demonstrate a measured approach to his career.
"My job as a songwriter is just to be patient and be aware," Maddox says. "I feel like the more I try and the more I put the pressure on it, the more elusive it is. … (In the end) It (always) comes, so I don't ever go seeking that hard."
Maddox thinks about moving to Nashville every day, but he trusts his producer Jeffrey Branchaud.
"He told me, 'No. Stay right where you are. I think your writing and your sound is the way it is because of where you are,Ҕ he says.
"That's What Love Does" is currently available at most major retailers, and Maddox is working to get it into in local stores. With a catalog of 15 to 20 solid songs in hand, Maddox is in the process of scheduling songwriting sessions with famed songwriter Razzy Bailey in Nashville.
Maddox will perform at Brandon's Barnyard Opry Saturday, Oct. 18, from 7 to 9 p.m.; admission is free. An actual barn belonging to Rodney Joiner, this unconventional venue should prove worth the drive. Visit jeffmaddoxmusic.com or myspace.com/jeffmaddoxdol.
More like this story
More stories by this author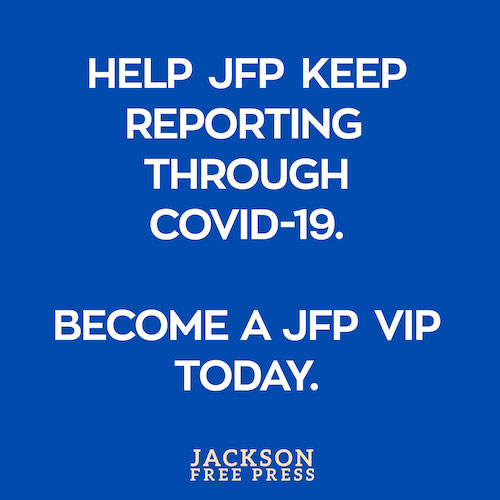 COVID-19 has closed down the main sources of the JFP's revenue -- concerts, festivals, fundraisers, restaurants and bars. If everyone reading this article gives $5 or more, we should be able to continue publishing through the crisis. Please pay what you can to keep us reporting and publishing.