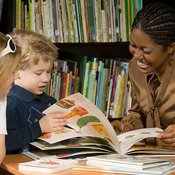 Making a difference this holiday season or beyond is easy, whether you have one minute or one dollar to spare. Here are some ideas from the JFP's GOOD issue/blog:
If you have one minute: Play a game that will simultaneously improve your vocabulary and help end world hunger. Visit Free Rice to donate 10 grains of rice per correct answer. (Bonus: Next time you get in trouble for playing on the computer at work, you can tell your boss that you're helping save the world).
If you have one hour: Tutor a kid after school. Kids involved in Big Brothers Big Sisters are 52 percent less likely to skip school and 46 percent less likely to do illegal drugs—all this from one hour of your time a week. Call 601-961-9286 or visit Big Brothers Big Sisters MS.
If you have one day: Help build a home for a fellow Jacksonian. All you need are heavy shoes, hammers and gloves. Call Habitat for Humanity at 601-353-6060 or visit Habitat for Humanity.
If you have one penny: Drop it in a donation box at a grocery store or other checkout counter. Too often overlooked, these causes deserve attention. Go ahead and pinch those pennies; just toss them in where needed.
If you have one dollar: Save it for the bell-ringers during the holiday season. The dollars add up: The Salvation Army raises up to 70 percent of its annual income through its red kettle campaign. "Do you hear what I hear?"
If you have 10 dollars: Sacrifice two fancy coffees a month and donate $7 to your cause of choice. Visit Mocha Club and join the movement, all without leaving your house—and with $3 to spare for the bell ringers.
If you have one friend: You're probably starved for attention. Visit a local animal shelter to give (and receive) much-needed affection. These places survive on donations, so pick up some dog food on your way—it will help! Stop by CARA, the Mississippi Animal Rescue League or the City of Jackson Animal Shelter.
If you have one old jacket: Donate it to a thrift store. Those jackets gathering dust and mothballs in your overstuffed closet can help someone in need stay warm this winter. Donate at Goodwill, N.U.T.S., or Gateway Rescue Mission.
If you have one trash bag: Take it outside with you and clean up the street where you work or live before going to work or school every morning. It will set an example for others and make a huge difference in your neighborhood.
More stories by this author
Support our reporting -- Follow the MFP.