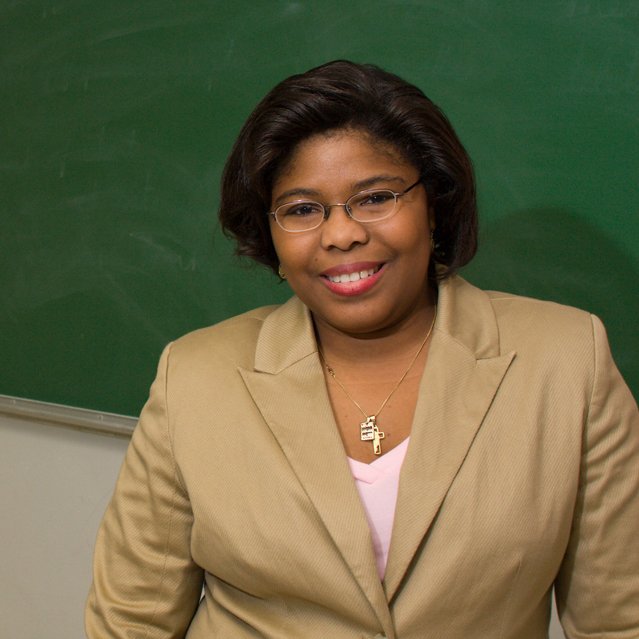 "It's interesting when people just look at me and think I'm black," says Victoria Scantlebury. "And then when I open my mouth, they're like, 'Oh, wow.'"
The 33-year-old is from Panama, giving her an accent peppered with Spanish nuances. She made her way to Jackson at 19 when her father, an Episcopal bishop, took a job in the area. True to Panamanian culture, which highly values the family, the entire Scantlebury clan—she, her parents and two younger siblings—made the move to the United States. "I didn't want to move," she says. "I had to get used to the culture."
After arriving in Mississippi, the then-sophomore enrolled at Jackson State University to continue her studies in psychology, minoring in foreign languages. She graduated in 1997 and decided to take a break from her education. However, it seems that teaching was in her blood: Both of her parents were teachers in Panama, and in 2001, Scantlebury obtained a master's degree in secondary education with a concentration in Spanish.
Scantlebury teaches Spanish at Siwell Middle School, where her classroom walls are adorned with colorful posters and Latin American decor. She is also an adjunct professor at Tougaloo College.
"It's funny; sometimes the college students can act like middle-school students," she says, laughing.
Of her middle-school students, she says she has recently seen a change in attitude toward learning a foreign language: instead of resenting those who don't speak English in America, her students said that knowing another language would help them in their future. "It helps that parents are seeing that it's important to learn a second language," she says.
Scantlebury applies that belief to her personal life as well. While teaching an English class to Latino immigrants, she met a pregnant Guatemalan woman who was a mother of five children. "She couldn't send money to her kids at home and take care of number six," she says. "She said she wanted to leave the baby at the hospital, so I decided to adopt him." Scantlebury is now mother to 1-year-old Gabriel and is raising him to be fluent in English and Spanish.
In her spare time, Scantlebury is part of the Mississippi Hispanic Association's folkloric group. "We learn folkloric dances from the different Spanish-speaking countries," she says. She then teaches the dances to new members, and the group performs for companies and organizations. The group is open to all ages and ethnicities, and meets once a week.
Despite the initial culture shock, Scantlebury has made her home in Jackson. She thinks aloud, searching for the right word in English to describe Jackson people. A Spanish one, instead, best suits her idea: "amable."
More stories by this author
Support our reporting -- Follow the MFP.