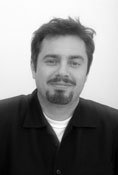 Welcome to the "Good" issue. Our goal with this intern-created issue is to present you with ways that you can give back, give thanks and consider some opportunities to do some good this holiday season before you sink into shopping madness. You'll notice that the stories range from ways you can work with local charities to ways you can have a good time (or even commute) in planet- and people-friendly ways.
Meantime, many of the advertisers are local non-profit agencies offering you ideas for giving back or pitching for your end-of-the-year charitable donations. Please take their ideas into consideration and help us make the quarterly JFP "Good" issue a Jackson tradition going forward.
Part of the thinking that got us into the "Good" issue comes from the powerful demographic trends we're all experiencing this year. In the fascinating book "Millennial Makeover," authors Morley Winograd and Michael D. Hais make the case that the generation now coming into adulthood—the "Millennials--are going to have a profound impact on our politics and the future of the country.
As young folks born between 1982 and 2003 approach one-third of the population of the country, we may have just seen a glimpse of this generation's power on Nov 4. The voting-age portion of that demographic showed up at the polls two weeks ago in numbers not seen since the 1960s; and, throughout the campaign, they worked for Barack Obama both in person and virtually (through letter writing, phone-banking and donations), giving time and energy to a campaign that excited their sense of community and civic engagement.
The problem when the pundits ask, "Will the youth vote turn out this year?" is that the youth themselves keep changing. Generation X (my generation) grew up on a steady diet of Cold War rhetoric, criticism of Vietnam, and battles between liberals and conservatives. We were the Kramer vs. Kramer generation, wearing keys as necklaces, watching MTV and waiting for our single parents to get home from work.
We're the slackers-turned-entrepreneurs, the loners. We work contract gigs, start Web companies and marvel at the resurgence in Kiefer Sutherland's career.
Oh, and we're a relatively small generation compared to the next folks.
The Millennials, on the other hand, are the "Baby on Board" generation. These are kids that Boomers and Gen X parents raised with a high level of engagement. The Millennials are known for their "helicopter parents" who tend to hover around them, ready to swoop in when there's trouble. According to the studies, as young adults they're less risk-averse—thanks, in part, to their personal safety nets. Yes, there's a certain sense of entitlement—requests for management responsibilities can sometimes kick in after six months on the job. But Millennials can get a great deal done, often with stellar group dynamics. And while personal expression is king, non-conformity is not as highly prized as it was for Generation X.
All of that is to say two things when it comes to politics: Millennials, in surveys, express more faith in government than previous generations, but less of an interest in ideology. While Baby Boomers stake out ideological ground and Gen Xers are largely cynical about government's potential, Millennials tend to see government as a potential force for good.
If they get their way—and, eventually they will, because there are enough of them—we may see the Millennials usher in a new civic era reminiscent of that of their great-grandparents, the World War II generation. Of course, there will be a cultural twist, unapologetically incorporating race, gender and sexual-orientation diversity. Indeed, Millennials have already put their cultural stamp on U.S. history by working hard to elect the first African American president who also, at 47 years old, represents the youngest generation yet ("Generation Jones") entering the White House.
This potential civic realignment is something I personally welcome. As President-Elect Obama has continued to make clear since his election, the United States faces some extraordinary challenges, from the financial crisis to global warming to foreign energy. The notion that we could find it within ourselves to work together on these problems—like that Greatest Generation did in the 30s, 40s and 50s—is an amazing concept to this cynical Gen Xer.
Along those lines, we recently got word that Jody Colley—the energetic publisher of the East Bay Express in California—was putting together a plan for city newsweeklies around the country to rally our readership to work together to overcome the economic downturn that's facing us this holiday season. The campaign is simple and familiar—Buy Local.
Jody's twist on the campaign is to encourage every reader of the local newsweekly to make a pledge to spend at least $100 of your holiday shopping in locally owned retailers. (You are, of course, free to spend more.) Jody has calculated the value that would have for the local community. In Jackson, if every JFP reader spends that $100 for the holidays, the economic impact would be $14.3 million for the local economy. The cool part, though, is that would be $2.14 million more than if that money was spent in a chain store. Nationally, the impact could be over $435 million in additional local impact among all the participating alt-weekly readers.
For many Americans, $100 spent locally isn't too much to ask. Yes, it's clear that we'll be spending less this holiday season as many of us hunker down and hope that we continue to have jobs, make the mortgage or rent, and pay the light bill. But I know you're probably going to buying some gifts this holiday season. When you do, I ask that you seriously consider spending those dollars with local businesses.
If you visit the Make The Pledge site and make that pledge, you'll also be in the drawing for over (currently) $350 worth of local dining and shopping. We're working to add new prizes every week until the drawing takes place the week after Christmas; one lucky winner will be sitting very pretty. Think global, buy local!
For details about the Buy Local campaign, e-mail [e-mail missing]. Post your "Good" ideas at Home Page.
Previous Comments
ID

140916

Comment

Would it be too commercially oriented if folks could make comments to this editorial listing some of their favorite local shops and merchandise? It might help us plan our shopping, find some stores we don't know about and keep our local spending pledge.

Author

gwilly

Date

2008-11-21T08:35:05-06:00
ID

140918

Comment

I bought some Christmas gifts in Rainbow Foods last year. Maybe you can encourage someone to develop healthy habits in the process. I also am going to make a gift of Skipp's CD that you can purchase at BeBop. I don't endorse all his positions, but I don't have to in order to appreciate that if you love hip hop it is a significant contribution to the regional genre. Like Walt, I like the seventh track. I also like the poem about the sister with low self esteem.

Author

FreeClif

Date

2008-11-21T10:02:40-06:00
ID

141013

Comment

Gwilly: If people are interested, I think this is a great place for a Buy Local discussion...

Author

Todd Stauffer

Date

2008-11-26T12:38:15-06:00
Support our reporting -- Become a JFP VIP.
The news business has changed dramatically in the past two years, and we need your help more than ever to keep bringing you important stories about Jackson and the Metro. Become a JFP VIP with an annual membership or you can Sign up as a monthly supporter. Thanks for anything you can do to empower our journalism!