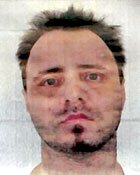 Updated below to reflect Graham's correct sentence of life in prison
In a move that illustrates the erratic nature of America's justice system, Gov. Haley Barbour commuted the sentence of Michael David Graham last Thursday, July 17. Graham, convicted for shooting his ex-wife, Adrienne Graham, in 1989, received a sentence of life in prison. Reportedly, Adrienne Graham was sitting at a stoplight in Pascagoula when Michael Graham pulled up beside her and shot her to death with a 12-gauge shotgun.
"He had been stalking her for three years," William Purchis told WLOX-TV on Thursday. Purchis is Adrienne Graham's brother-in-law.
Pete Smith, spokesman for Barbour, would not comment to the Jackson Free Press, instead sending the following prepared statement via e-mail.
"Historically, Governors have reviewed cases like that of Michael Graham, whose conduct as a prisoner earned him the right to work as a trusty at the Governor's Mansion, where he has performed well and proven to be a diligent workman. The Governor is giving him a chance through an indefinite suspension of his sentence to start a new life away from Pascagoula and Jackson County, pending his future good behavior; he will continue to be under the supervision of the Mississippi Department of Corrections throughout the period of this suspension of sentence as though he was on parole."
On Barbour's desk today is a stay of execution for Dale Leo Bishop, scheduled to die by lethal injection today at 6 p.m.
Bishop received the death penalty in 2000 for his part in the 1998 murder of Marcus Gentry, although evidence in the case shows that Jessie Johnson, Bishop's co-defendant, actually wielded the hammer that killed Gentry. Johnson was tried after Bishop and received a life sentence.
Bishop, who suffers from bi-polar disorder, was first diagnosed in Parchman after his arrest, where doctors provided him with Lithium. Although his mother and other family members were aware that he had mental problems since he was 4, they could not afford treatment.
According to numerous appeals filed on Bishop's behalf, Bishop's attorneys were incompetent on many levels, from not having Bishop thoroughly evaluated for mental disease, to deliberately suppressing mitigating evidence. In addition, his post-conviction counsel sued Mississippi on grounds that the state's method of execution constitutes cruel and unusual punishment. All post-conviction appeals have been denied at this point, and the suit dismissed.
It is unlikely Barbour will stay Bishop's execution.
Previous Comments
ID

132327

Comment

This is downright remarkable. The domestic killer doesn't even have to stay in jail--because he's a "diligent workman"!?!--but Barbour won't considering commuting the *death* of a retarded man who didn't even do the killing. Good Lord. What are we coming to here?

Author

DonnaLadd

Date

2008-07-23T15:23:10-06:00
ID

132328

Comment

Donna there is a difference, a big one, between being "retarded" and having Bipolar disorder. I hope that was a typo. I have not heard anything about Bishop being mentally retarded, but I have heard about the Bipolar disorder. Has his IQ been given?

Author

andi

Date

2008-07-23T15:28:06-06:00
ID

132329

Comment

It seems all killers have an IQ below average. At least after the murder, that is.

Author

Ironghost

Date

2008-07-23T15:34:47-06:00
ID

132330

Comment

Barbour denied Bishop's appeal for clemency. Bishop has had a life-long issue with mental instability, including bi-polar disease. In one of his appeals, his attorney said he was mentally retarded, then attached info that he bi-polar, without referencing it in the appeal. Oh, and ghost, don't play that sh*t here. Get substantive or go away.

Author

Ronni_Mott

Date

2008-07-23T15:46:07-06:00
ID

132331

Comment

Iron, the truth is that IQ is either low or it's not. Why not take this seriously, man–the state is killing someone on your behalf as a taxpayer. Does that make you an accessory?

Author

DonnaLadd

Date

2008-07-23T15:59:23-06:00
ID

132332

Comment

His IQ was 90.

Author

BubbaT

Date

2008-07-23T16:00:05-06:00
ID

132333

Comment

What do y'all know about Michael Graham? What kind of economic background does he come from? Was he a Republican contributor? Why is he getting such special treatment from Haley Barbour? Inquiring minds want to know.

Author

DonnaLadd

Date

2008-07-23T16:00:49-06:00
ID

132334

Comment

The Mississippi Press in Pascagoua (where Graham killed his ex-wife) is not happy with Barbour's pardon of Graham: Graham, 54, has served 19 years of a life sentence. On April 7, 1989, Graham pulled up next to his ex-wife, Adrienne Klasky Graham, aimed a 12-gauge shotgun at her as she sat in her car waiting for a traffic signal at the Jackson Avenue and Pascagoula Street intersection, fired and killed her. The couple had been divorced three years, yet Graham reportedly stalked and threatened his ex-wife during that time. It is easy to assume she lived and died in a state of terror. A retired Pascagoula police officer, Jamie Hunter, said the close range shotgun blast to the head was "gruesome. " Klasky's father, Lyle owner of the old Brumfield's Department Store, was across the street when the murder occurred, according to Hunter. One can only imagine the horror that father experienced when he viewed the crime scene. Graham was sentenced to life in prison. If there was any forgiveness shown him, it was that his life was spared. Graham reportedly has sought and been denied parole three times in the past 19 years. One of his ex-wife's relatives said the family has opposed his bids for parole. The gravity of the crime would seem to preclude parole. Graham publicly executed the mother of his two boys. Graham's savage action that spring day changed the lives of many from family and friends, to even the police who investigated the crime. For the past eight years, Graham has been a trusty at the Governor's Mansion. Perhaps it is in that setting that Graham gained the favor he was denied by the Parole Board. The explanation for the commuted sentenced from the governor is not complete. [...] There is no indication that the governor took time to explain the commutation to the victims' family or to the community beyond the brief statement from the spokesman. The terse statement on Graham's commuted sentence is, perhaps, the best that could be summoned. The governor should ask himself if he has served the cause of justice in this case. Legislators ought to bring some rules to the commutation process. Simply unbelievable. Talk about uneven justice. A domestic murder just isn't the same to Barbour?

Author

DonnaLadd

Date

2008-07-23T16:07:32-06:00
ID

132335

Comment

I have some real records or empirical data on this Ghost but since you don't really want it, I'll forego looking for it and posting. Plus I'm too lazy to locate it. Furthermore, Iron, after Atkins vs. Virginia (the case that said mentally retarded people couldn't be executed)some prosecutors said we (anti-death penalty lawyers and opponents of the death penalty) would soon be arguing that geniuses are mentally retarded and slow or somehow possess diminished capapcity. This made me laugh then and it makes me laugh now because a doctor of some kind has to declare the defendant mentally retarded or having some kind of diminished capacity. We certainly don't tell mental health experts what to diagnose or find, although we wish we could. I bet prosecutors think we can do this too. Now, we did throw a party after Atkins. We couldn't hold back our joy at that decision.

Author

Walt

Date

2008-07-23T16:11:49-06:00
ID

132336

Comment

At the rate we're going in this state, it seems that being mentally challenged is one of the requirements for being chosen for execution. Shooting your wife in the face with a shotgun at close range after stalking and threatening to kill is apparent grounds to spend cushy prison time working with the governor and convincing him to let your sorry ass go free. For the record, I don't want the death penalty for Graham, either, because the question never has been "execution or freedom."

Author

DonnaLadd

Date

2008-07-23T16:17:52-06:00
ID

132337

Comment

Bishop isn't anywhere near retarded--90 is well above the threshold for retardation, the transcripts I've read from the guy sound VERY intelligent (but troubled), and bipolar disorder is probably more common among geniuses than the general population, or at least it has been in my experience--but he's not a killer. He was just present, and present while hopped up on drugs to boot. It sounds from the stuff I've read about the trial ("I deserve to die; please kill me"; "I'm going to grant your wish") that he was very depressed and honestly riddled with guilt at the time of sentencing, and that this was basically a case of suicide by judge. The Barbour commutation of Graham is as offensive to me as his decision so far not to commute the sentence of Bishop, as it represents one more case where the State of Mississippi has in effect endorsed violence against women.

Author

Tom Head

Date

2008-07-23T16:33:37-06:00
ID

132338

Comment

The U.S. Supreme Court has denied all of Bishop's appeals. Click for the story.

Author

Ronni_Mott

Date

2008-07-23T17:05:00-06:00
ID

132340

Comment

What Tom said is right -- 90 is well above the mental retardation level. And mentally ill is not the same as mentally challenged, either. After reading the letter from the sister of the victim this morning, I have a hard time feeling sorry for Bishop. Maybe that is wrong, but I personally don't have a problem with the death penalty. The only problem I have is the long, drawn-out process it becomes, which makes things worse in the long run for the victim's family.

Author

andi

Date

2008-07-23T17:06:10-06:00
ID

132341

Comment

God forgive us.

Author

DonnaLadd

Date

2008-07-23T17:06:37-06:00
ID

132342

Comment

It's not about "feeling sorry" for murderers. We should feel sorry for our damned selves. And pray we never make a mistake. Of course, one could argue that executing the man who didn't do the murder, and letting the one who did live, is a mistake, but perhaps I quibble. As for the victims, I feel just as bad for them regardless of how the punishment is meted out. Only the vengeful would think that killing a killer is somehow doing something special for the victim. If we're going to follow the wishes of victims, or their families, who, understandably, are wanting revenge for their losses, shouldn't we do that in every crime? Why just in some, and why just in murders? Let's allow the victims and their families to set every punishment, which of course would mean that many murderers would go free, because many people do not believe in state-sponsored execution. What is really tragic is that there is no way the death penalty will survive another decade, kind of like smoking in restaurants and Hummers. Future generations are going to look at us like we look at lynch mobs. But politics–and the need for governors and AGs and DAs to get re-elected–keeps us from fast-forwarding to that more enlightened place. My prediction is that death-penalty politics are going to turn on a dime quicker than these guys think, and all this killing is going to bite them in the political a$$. We'll see. Meantime, I can't imagine how Barbour could have issued the order for Graham to go free now. What frackin' hubris.

Author

DonnaLadd

Date

2008-07-23T17:16:23-06:00
ID

132343

Comment

He'd dead. Everyone feel better, yet? Glad that's all put to rest. Aren't we grand?

Author

DonnaLadd

Date

2008-07-23T17:19:55-06:00
ID

132344

Comment

Oh, and let's fix this passive that leads the Ledger story: Dale Leo Bishop has been put to death. That's terrible writing. Written actively, it would read: Employees of the state of Mississippi just executed Dale Leo Bishop. See why bad newspapers use the passive voice? It would mean saying what actually just happened.

Author

DonnaLadd

Date

2008-07-23T17:23:06-06:00
ID

132345

Comment

Employees of the state of Mississippi restrained and poisoned Dale Leo Bishop, 34, this afternoon, killing him, a state press official has said. The attack, which involved the forcible injection of three toxic chemicals, is the second state-funded homicide in Mississippi this year. Attorney General Jim Hood has confessed to ordering the victim's death. Governor Haley Barbour has admitted prior knowledge of the Bishop slaying, but decided not to intervene. No criminal charges are pending. Bishop is survived by his parents, his ex-wife, and a large extended family.

Author

Tom Head

Date

2008-07-23T17:42:01-06:00
ID

132346

Comment

In defense of the C-L, I've never seen a newspaper anywhere use the active voice when describing a state-sponsored execution. It would sound too much like somebody got killed.

Author

Tom Head

Date

2008-07-23T17:49:11-06:00
ID

132347

Comment

"Why not take this seriously, man–the state is killing someone on your behalf as a taxpayer. Does that make you an accessory?" There's a huge difference between a state-sanctioned execution and a murder. The recipient of a state execution is being executed because he/she made a conscious decision to take another life knowing full well that their actions could lead to their own execution. Murder victims never made such a decision. I'm also getting tired of hearing about Dale Bishop's mental health issues. I presuppose that most murderers have mental health issues, but that doesn't make them less dangerous. Besides, the vast majority of people with mental disorders aren't murderers. Now, I still think the death penalty is a bad idea, but I think there are far better arguments than an appeal to emotion. How about the fact that it doesn't make financial sense, or the idea that life in a maximum security prison is a more severe punishment than death, or the idea that a death penalty might deter some jurors from handing down a "guilty" vote...

Author

Brad H.

Date

2008-07-23T19:08:06-06:00
ID

132348

Comment

Brad, with due respect, I don't care what you're "tired" of hearing. No one is saying that dangerous murderers should be walking the streets (except maybe Barbour). No one here is simply appealing to emotion. (Read what all I've written about the death penalty in recent weeks for evidence.) But you know what: when the state where I grew up kills people, I get damn emotional about it. And if you're tired of that, oh well. I personally am tired of the state killing people. We're even. Obviously, there is a difference between a state-administered (not simply sanctioned) and a murder. And there are differences between various murders. And there are differences between how various murderers are treated. And there are differences in their legal representation. And there are differences in their economic backgrounds. Yes, there are "differences." But that doesn't mean that one isn't *killing*. They both are, and there is no escaping that fact.

Author

DonnaLadd

Date

2008-07-23T21:19:31-06:00
ID

132349

Comment

This is very disturbing. I am sick.

Author

saint H

Date

2008-07-23T21:20:42-06:00
ID

132350

Comment

Nice rewrite, Tom. The least we can do is be honest about what just happened. I do have articles done by newspapers that don't use the passive voice to describe executions that I use in my writing classes to show the perils of the passive voice. They are wonderfully written. But you're right that it doesn't happen often. Most mainstream media are complicit in these killings. The Clarion-"Riding That Needle"-Ledger has just been a bit more bloodthirsty than most. Par for its history.

Author

DonnaLadd

Date

2008-07-23T21:21:50-06:00
ID

132351

Comment

Barbour's statement: "Justice has been rendered for this horrible crime." Meantime, he wants to free Graham. What a damn hypocrite.

Author

DonnaLadd

Date

2008-07-23T21:23:35-06:00
ID

132352

Comment

Can someone clarify why this was a capital murder? What other felony was Bishop committing at the time of the murder? From Ledger.

Author

DonnaLadd

Date

2008-07-23T22:31:44-06:00
ID

132353

Comment

Kidnaping according to the Supreme Court opinion http://www.mssc.state.ms.us/Images/Opinions/CO18327.pdf

Author

BubbaT

Date

2008-07-23T23:25:57-06:00
ID

132354

Comment

The whole thing is sad. Those of us who have survived domestic violence may be in the wrong state. Governor Barbour has just unknowingly expressed his opinion: that it either does not exist or does not matter. And, Ronni: was that attack on IG really necessary? Just because his opinions are different than yours or mine is no reason to tell him to go away.

Author

Lady Havoc

Date

2008-07-24T07:27:43-06:00
ID

132357

Comment

Lady, if anything IG said adding one wit to the conversation or moved it forward in any way, I might have addressed it more civilly. But he wasn't. He was just making a snide comment based on nothing but his own bias. He's consistent, if nothing else, because it's not the first time. This isn't that other's paper's blog. People don't get to come here and just be snotty. And, by the way, I gave him a choice: Get substantive OR go away. Looks like he chose to go away.

Author

Ronni_Mott

Date

2008-07-24T08:31:08-06:00
ID

132359

Comment

I agree with Brad, that the strongest argument against the death penalty is that life imprisonment without the possibility of parole is probably a more horrible punishment and saves us a bunch of money AND it keeps us from possibly executing innocent people (look at all the people who have been exonerated by DNA after spending 20-25 in prison). It seems there is some sort of subconsious guilt that causes the MSM to come up with lines like MPB's this morning: "Dale Leo Bishop died at 6:25 last night." As though he caught a virus or something! I immediately thought, "Why not a factual line like, "Dale Leo Bishop was killed at 6:25 last night."?

Author

FreeClif

Date

2008-07-24T08:52:44-06:00
ID

132360

Comment

Nope, Ronni, I didn't. I just have other things to do and intermittent internet access. My quip above reflects the sudden upsurge in mental retardation claims after the Supremes declared you can't execute someone who is. Knowing defense lawyers, I'm not surprised people are suddenly failing IQ tests. It's just biz. Oh, and Donna? [quote]Why not take this seriously, man–the state is killing someone on your behalf as a taxpayer.[/quote] Actually, they don't have to bother to do it on my behalf, I'm not for the death penalty on various grounds.

Author

Ironghost

Date

2008-07-24T08:53:16-06:00
ID

132361

Comment

But Iron we are not licensed to do mental health testing! No one will let us do it. If I could, I surely would have declared the last one mentally retarded to avoid the trial, but the doctor said his IQ was 114, arguably smarter than many of us. He had no idea he was that smart after the system, schoolmates, teachers, et al, said he wouldn't amount to anything.

Author

Walt

Date

2008-07-24T08:58:54-06:00
ID

132362

Comment

Walt... don't tell me you're blaming the system for this mans failures? :)

Author

Ironghost

Date

2008-07-24T09:01:42-06:00
ID

132364

Comment

I'm not blaming the system, but the school system and others didn't successfully or adequtely recognize and encourage a depressed and needy young man, whose conception was a product of a rape by a stranger, that he could be something special or more than what he became. It's the fault of many that he failed including himself. I hope that God blesses him, he conquers depression, and fullfil his capacity to the best level he can, although in jail. That defendant is a very good person and he did more financially for the victim during the last year and a half of her life than her parents or anyone else. This was a killing in the heat of passion that is undestandable although too many bad facts preceded and postdated it.

Author

Walt

Date

2008-07-24T09:11:51-06:00
ID

132366

Comment

I meant understandable in the eyes of the law that makes it manslaughter instead of capital murder. The defendant, due to circumstance and neurological makeup, never conquered or learned to control his emotions toward the ones he loved. He often gave too much or too little and couldn't handle failure or rejection well.

Author

Walt

Date

2008-07-24T09:21:23-06:00
ID

132367

Comment

Sometimes, when you're poor, the internet access is the first thing to go. We don't have internet at home, which means we can't respond as quickly as some would like. We're lucky that we have access to it: just not as often as everyone else. If you really want us to go away, we will. No problem. Politcally, we don't agree on a lot of things: but I will defend his right to say what he thinks.

Author

Lady Havoc

Date

2008-07-24T09:39:51-06:00
ID

132368

Comment

We love y'all Lady. Don't leave.

Author

Walt

Date

2008-07-24T09:43:33-06:00
ID

132370

Comment

Ronni- Just because you didn't find what Iron said funny or true doesn't mean the rest of of agree with you. I thought it was. Besides who made you JFP blog police to tell him what he can post or not, I thought that was Donna's job.

Author

BubbaT

Date

2008-07-24T09:52:54-06:00
ID

132371

Comment

Lady, you're missing the point. I don't have any issue with people expressing an opinion different from mine. Fact is, I've changed my opinion about many, many things over the course of my lifetime. And, if you look back at my writing and postings, you'll see that I often respectfully engage people with differing opinions. There was nothing to engage with in IG's snipe. Now that he's clarified what he meant, there's some substance people can interact with.

Author

Ronni_Mott

Date

2008-07-24T09:53:38-06:00
ID

132372

Comment

SUBSTANCE, BubbaT. How many times do I have to say it. Can you please stop making this about me and get back on topic?

Author

Ronni_Mott

Date

2008-07-24T09:56:34-06:00
ID

132373

Comment

I'm sure he's had a tough life, but there are rules everyone has to live by, and refraining from murder isn't so tough to live by. I don't feel sorry that he got caught, I just have questions about his sentence. Being forced to live life might have been a more cruel punishment.

Author

Ironghost

Date

2008-07-24T09:58:46-06:00
ID

132375

Comment

It's my job or whomever I deputize, Bubba. Ronni's a deputy. I agree with Ronni: If Iron is going to snipe and make light of a serious topic, people are going to snipe back. He needs to self-regulate. And Iron, whether you're against the death penalty or not, it is being done on your behalf. ARound MIssissippi in the 60s and before, many people were lynched with the help of law enforcement. People could say all they want that they were against it, but until they did something about officialdom condoning lynching, they were complicit. We are complicit if we don't stop it. Also, there is a certain logic in showing that people on death row are retarded once the Court has ruled that you can't execute them, no? It wouldn't have done a lot of good before; and it 's not now. But that doesn't mean that they shouldn't get to point it out. The American people deserve to know that our elected officials are killing retarded, bi-polar, etc., people on our behalf.

Author

DonnaLadd

Date

2008-07-24T10:01:35-06:00
ID

132376

Comment

And Ronni, BubbaT's next comment here (that stays anyway) will be back on the topic. Same for anyone else.

Author

DonnaLadd

Date

2008-07-24T10:02:18-06:00
ID

132377

Comment

I feel awful for the family of the victim. I really do. But, I think it is a little morbid to want to witness the execution (killing). What good comes from that? How does that help anything? Closure? Justice? I don't get it. I saw a sign at the vigil last night that said, "Lets kill people to show people who kill people that killing people is wrong." That pretty much sums it up. It makes no sense. What part of "Thou shalt not kill" is unclear? Did somebody edit the rest that said "...unless killing a killer"

Author

Tre

Date

2008-07-24T10:05:12-06:00
ID

132378

Comment

How do you know it was murder? I, as the master of the facts in this case, told you what it was. However, you, as a white male without any knowlwdge of the facts, as usual, think you know more than I do about the case. I'm not surprised you think this way, but you should be ashamed. Murder and manslaughter aren't the same thing. How do you know what's hard for others you don't know anything about. You're too typical and closed minded, Dr.Ironghost. Iron, have you ever gotten mad and did something you later regretted. Probably not because you were born with a perfection that few others have, I bet.

Author

Walt

Date

2008-07-24T10:07:00-06:00
ID

132379

Comment

My apology Iron maybe I reacted a little harsh. He's serving time as he should, but lots of people lose it upon learning they have been played or taken advantage of. There are lots of people who can't act cooly to being played a fool by someone they loved.

Author

Walt

Date

2008-07-24T10:15:02-06:00
ID

132380

Comment

Yes ma'am, I am duly chastised.. :) I don't think he should have been executed, seems like to me they both would have gotten the death penalty or LWP. Should have been the other way around if someone had to be executed. Does being bi-polar make you not know you should not kill someone? Don't know much about bi-polarism.

Author

BubbaT

Date

2008-07-24T10:21:38-06:00
ID

132381

Comment

Does being bi-polar make you not know you should not kill someone? Don't know much about bi-polarism. No, it doesn't. A person with bi-polar can know right and wrong just like anyone else. If they are going through a manic or depressive episode, there may be erratic behavior (but not usually violent, although it can happen). If his actions were somehow caused by his bi-polar disorder, an insanity plea should have been made.

Author

andi

Date

2008-07-24T10:31:05-06:00
ID

132382

Comment

In thinking about this more, I will say that if Bishop's mental health issues had something to do with this, perhaps he should have gone to Whitfield instead of jail. But I'm not an attorney so I don't know if that would have been an option since there was no insanity plea. Walt?

Author

andi

Date

2008-07-24T10:33:35-06:00
ID

132384

Comment

I am not an attorney, but I have worked in a courtroom and as a manager for a law office and have observed and read many cases. It seems that being crazy does not necessarily get you off --- you must be so nuts that they find you didn't know right from wrong...otherwise...to the pokey you go. It can get you a lesser sentence...like 25toL instead of death.

Author

FreeClif

Date

2008-07-24T10:40:52-06:00
ID

132385

Comment

To not confuse anyone, Iron and I are talking about a case I had and resolved on Monday. I think others are talking about Bishop. We're all talking about the death penalty though. As I understand the system and law, Whitfield only keeps you when they find you need treatment. I was the lawyer for the young man who killed the Sheriff of Simpson County 5 or 6 years ago, who was acquitted due to insanity. To my knowledge, he's still at Whitfield upon being found insane and in need of treatment. To my knowledge also Bishop didn't need to be at Whitfield for treatment as he wasn't found to be insane but mentally impaired or possibly retarded.

Author

Walt

Date

2008-07-24T10:41:34-06:00
ID

132387

Comment

I would argue that anybody who kills another person is insane - it may be temporary, but insane nonetheless. Sane folks don't kill people. So there, lawyers! :P

Author

Tre

Date

2008-07-24T10:48:40-06:00
ID

132388

Comment

Some people are just evil, not crazy. Some people are just so selfish that they do not care for the lives or property of others if they think they can get away with it. They should be confined and required to labor to benefit their victims or a class of people representative of their victims if they are not too dangerous to be allowed out. The guy who murdered his wife should be made to work helping build homes for homeless women the rest of his life (since the governor thinks he is not dangerous).

Author

FreeClif

Date

2008-07-24T11:01:26-06:00
ID

132391

Comment

Ain't it something how we can't seem to fund mental health services in this state, but when the same people who could need that help end up killing people, we spare no expense to execute them? An ounce of prevention now is worth a pound of cure later.

Author

golden eagle

Date

2008-07-24T12:04:56-06:00
ID

132394

Comment

golden eagle, AGREED. Whitley, personally I think it's crazy not to care about the lives and property of others. I think that's a sign of poor emotional health and stunted emotional development, and I think the evidence bears it out. The DSM even has a category--antisocial personality disorder--for people who behave in violent or otherwise unpleasant ways for unknown reasons. People who don't care about others are like cars that can't stop or coffee pots that leak. They're broken. And sometimes they're broken beyond repair, but nobody gets to completely decide who they will turn out to be in advance because there is no "in advance." Presumably we don't get to float around in heaven before we're born and say "Oh, he's going to grow up to be a nice man. I'll take that one!" rather than "Oh, no, he'll grow up to murder his neighbors. I don't want to be him!" We're all paying the big blind before we see our hands. Look, folks, we're all products of biology and environment. That's all we are. The difference between you or me and Jeffrey Dahmer is that he was born with different brain tissue and a different social environment, both of which led him to make different choices that had a compounding effect on who he turned out to be. If we can intervene early on when people are making those choices--by providing better education, better mental health services, by hiring enough social workers to actually do the work we ask them to do, by providing good rehabilitation for minor crimes instead of making people more desperate by locking them up away from their families and preventing them from ever being able to achieve meaningful employment--in short, if we start looking at dysfunctional, broken lives as problems to be solved rather than as socially acceptable channels for vengeance... Then in many cases, we can prevent people from ever becoming murderers in the first place. Jeffrey Dahmer, fourth-grade social studies teacher instead of Jeffrey Dahmer, serial killer. Ted Bundy, call center manager rather than Ted Bundy, serial killer. Maybe not everybody can be repaired--but it's not like we've really given it an honest try, is it? Every time we kill a murderer, no matter how vicious or evil that murderer is, we are only treating the symptom of a disease. Killing the murderer doesn't actually save the victim's life. Preventing the murderer from ever _becoming_ a murderer saves the victim's life. And while that isn't quite as glamorous or sexy or macho as strapping some hopeless piece of humanity to a table and stopping his heart, it's much more worthwhile. We deal with crime the same way we deal with health care: We wait until the problems are so big that they require drastic intervention instead of taking reasonable steps early on to prevent small problems from becoming big ones. And in both cases, we're paying a high price in both economic and human terms. In both cases, our procrastination costs lives.

Author

Tom Head

Date

2008-07-24T14:23:05-06:00
ID

132395

Comment

I am against the death penalty and 100% for early intervention; however, I do believe in the concept of evil. I believe that every now and then some people will have to be confined and if they will not surrender peacefully...

Author

FreeClif

Date

2008-07-24T14:54:10-06:00
ID

132396

Comment

I have done research on anti-social personality disorder because I happen to know a couple of guys I suspect of having it. It seems that it is incurable except by the passage of time. Spposedly, some people grow out of it by middle age. That aspect seems to indicate that they are capable of ceasing their aberrant behavior --- eventually. Maybe they need to be confined until they get a clean bill of health?

Author

FreeClif

Date

2008-07-24T15:02:45-06:00
ID

132397

Comment

I have had many clients diagnosed as such, including the last one, but so far I have avoided getting any of them placed on death row or executed. My most comedic anti-social personality client, after burlarizing a home couldn't resist stroking the naked homeowners as she slept. The husband woke up and my client had to hurry out the window. Lord knows he's a fool and needs to be in jail. Not everyone is really an antisocial personality as psychologist claim. Some doctors believe it a term often misused or misdignosed. Is that true, Whitley?

Author

Walt

Date

2008-07-24T15:09:36-06:00
ID

132398

Comment

I am not sure about growing out of anti-social personality disorder, but it might be possible for some people. My understanding is that it is not something that can go away, but may be alleviated with some medications (and/or therapy). Classic examples of anti-social personalities are serial killers like Ted Bundy and ruthless dictators like Hitler -- people with no regard for human life, people who know right from wrong but don't care. People with anti-social personality disorder used to be referred to as "Psychopaths" until the DSM changed it in the last revision or so.

Author

andi

Date

2008-07-24T15:16:21-06:00
ID

132399

Comment

If we go to an extreme we would not have any prisons because all the criminals would be diagnosed as anti-social personalities. It reminds me of one of my Cheech and Chong albums (telling my age) where one them says in a skit, "Your honor, I plead not guilty by reason of insanity, that stuff just drives me crazy!".

Author

FreeClif

Date

2008-07-24T15:19:46-06:00
ID

132400

Comment

Hitler and Bundy are extremes. The more common types may just be compelled to repeatedly lie (even when unnecessary) and steal.

Author

FreeClif

Date

2008-07-24T15:21:44-06:00
ID

132401

Comment

Whitley writes: "If we go to an extreme we would not have any prisons because all the criminals would be diagnosed as anti-social personalities." Bingo. In most cases, that's exactly the extreme I suggest, because all crime is the result of antisocial behavior, which is indicative of antisocial personalities. While I would not go so far as Angela Davis (who advocates the abolition of all prisons), I think prisons as they exist today are an outmoded idea for 95% of the cases in which they are applied. All nonviolent offenses with the exception of predatory sex crimes (which I consider violent offenses anyway) should be punishable based on the community court model, with house arrest if the individual is a strong flight risk; punishment for "redeemable" violent offenses should be incarceration in an institution that is oriented around rehabilitation, adapted from the sanitarium model; and the absolute worst of the worst should be incarcerated for life without parole, period, end of story, in a humane but secure environment (and if there were fewer prisoners, we would be able to completely preclude the option of escape for all remaining prisoners). For anyone who might possibly EVER be walking the streets again, the primary goal of the criminal justice system should be rehabilitation, not punishment. Punishment serves no practical purpose, and it interferes with the rehabilitation process. It is clear from current recidivism rates that neither prison nor the possibility of execution function as effective deterrents. We need to fix this broken equipment, not just kick it and throw it around to make ourselves feel better. We also need to be proactive--hire more social workers and pay them better, for starters. Doubling the number of active social workers would do far more to reduce the crime rate than building more of these damn useless prisons. And we need universal health care and pre-K12 education, both of which would help prevent kids from growing up to become antisocial personalities.

Author

Tom Head

Date

2008-07-24T16:43:47-06:00
ID

132402

Comment

I largely agree with you; however, I would also make eligible for confinement those who threaten to use a weapon while committing their offenses because we should not wait until people actually harm someone. We incarcerate far too many people in this country. It is not economically feasible and it also makes many of the non-violent offenders more hardened criminals. More offenders should be just tagged with tracking devices and banned from owning weapons of any kind. We need to do more to give them skills and put them in jobs after they commit offenses. Mandatory medication (to curb impulsive behavior and agression) for many would probably be more effective and cheaper than incarceration.

Author

FreeClif

Date

2008-07-24T17:00:54-06:00
ID

132404

Comment

Whitley, I agree re: the first point--serious threat of violence is itself a violent offense, at least from my vantage point...

Author

Tom Head

Date

2008-07-24T19:25:14-06:00
ID

132416

Comment

why don't you just say that if it's a republican, then he can do no right. Oh and you forgot to mention that Haley Barbour is a former tobacco lobbyist. Would ya'll be complaining if Obama "the messiah" made the same decision?.,..Probably not. All killers deserve to die...period.

Author

southmedic

Date

2008-07-25T09:32:42-06:00
ID

132417

Comment

And to be fair, his buddy that actually swung the hammer should have died too. Before him.

Author

southmedic

Date

2008-07-25T09:35:10-06:00
ID

132418

Comment

Don't be a dumbass, southmedic. Partisanship doesn't matter a whit to most people here, certainly not me. There is no reason to mention on this thread that Barbour is a former tobacco lobbyist BECAUSE IT IS IRRELEVANT TO THIS ISSUE. But when his personal conflict of interest is relevant, like when he refuses to raise tobacco taxes one cent, it is irresponsible not to mention it. As for being a Republican, there are certainly Repubs who do "right." Chuck Hagel, for instance. John McCain has done some good things in the past before he sold out. Now, he's essentially useless. You seem to be the partisan on this thread. I bet you'd freak out if Obama indeed did the same thing. On the topic of recent executions, for the record, I am just as dismayed with Jim Hood as I am Barbour. I don't care what party people are. Can you say the same?

Author

DonnaLadd

Date

2008-07-25T10:07:00-06:00
ID

132420

Comment

Good job, Donna Kaye! I started to respond myself but some people think I'm partisan too. I wonder if it's something I've said over the years or they're stereotyping or profiling me? Smile.

Author

Walt

Date

2008-07-25T10:11:58-06:00
ID

132421

Comment

Southmedic, I guess it was fine when George Bush was saying that he was getting his instructions from his god (it must have been a god with a little "g" since the instructions have not worked out so well). Many Obama supporters do not view him as above criticism or any kind of prophet as the wingnuts had elevated Bush. He is a politician, but I challenge you to find even among other Republican conservatives such a move (in the same week) so contradictory as Barbour's commutation for the woman killer and lack of pity for the guy who did not kill anyone. You people are pathetic!

Author

FreeClif

Date

2008-07-25T10:13:01-06:00
ID

132422

Comment

southmedic, I got your opinion loud and clear. But do not presume to speak for me or anyone else here. You are putting words into my mouth--and a lot of other people who have written here--that none of us have said. I hope for your sake that you're never wrongfully convicted and can't afford a high-priced lawyer. And I hope you find some peace in your life.

Author

Ronni_Mott

Date

2008-07-25T10:21:14-06:00
ID

132430

Comment

I can certainly see why some folks would complain about the commutation in this Graham's case. But the complaint about Bishop not being the murderer has no merit. he was completely and toally involved in the murder, was an active participant in it and fascilitated it in the most important sense.

Author

dudleysharp

Date

2008-07-25T12:18:32-06:00
ID

132431

Comment

Do you know what "proximate cause" is? The proximate cause of death was not Bishop holding him it was the other dude hitting him in the head with the hammer. How cross-eyed your justice which asks in all fairness an eye for a tooth.

Author

FreeClif

Date

2008-07-25T12:25:24-06:00
ID

132432

Comment

But the complaint about Bishop not being the murderer has no merit There you do again, Dudley. Proclaiming what has "merit" and what doesn't. You are kind of digging a hole for yourself, though, when you start trying to tell a public growing increasingly wary of the death penalty that concern about the state executing a man who wasn't the murder has "no merit." Not sure you're helping your credibility. And it does need help.

Author

DonnaLadd

Date

2008-07-25T12:47:20-06:00
ID

132436

Comment

Late to party - oh well Simply said - Justice isn't served when an accused killer fingers an accomplice to save himself. These kinds of deals pervert justice. That the Guv lets another guy off who blows his wife away not only looks bad, it is bad, and is yet another perversion of justice. It is Barbourous (pun intended). The Guv is an accomplice for smoking related deaths. Put the Guv on trial, why don't we?

Author

gwilly

Date

2008-07-25T16:33:10-06:00
ID

132446

Comment

gwilly: There seems to be some misunderstanding. Bishop asked for the death penalty, his accomplice did not. Everyone should be pissed that the gov commuted the wife murderers sentnece. The guv is subject to the trial of public condemnation. Deliver it. However, wrongly commuting one murderers sentence doesn't beceom balnced with another wrongful commutation for Bishop.

Author

dudleysharp

Date

2008-07-26T09:41:09-06:00
ID

132447

Comment

ladd, what are you asking God's forgiveness for? Likely, Bishop's just execution - correct? While I am sure all of us, who believe in a godhead, have ample reason to ask for forgiveness, I am not quite sure why Bishop's execution would be one of them. Bishop was a willing and critical participant to a torure murder and he was justly executed for it. He even thught his co-defendant should have been executed, as well.

Author

dudleysharp

Date

2008-07-26T09:59:20-06:00
ID

132453

Comment

Dudley, your disagreement is duly noted; you don't have to keep repeating the same kind of condescending crap to me over and over again. You have your beliefs, and they differ from mine dramatically. At this point, you are boring the hell out of me, and I'm not going to respond to you any longer. I can tell you're lost, and it's not my job to help you through the darkness. Good night.

Author

DonnaLadd

Date

2008-07-26T14:29:41-06:00
ID

132456

Comment

Back on point, Barbour is really putting himself in a position to judge what murderers live and which ones die. Follow up on Coast "suspension" today in Ledger. (Looks like has hasn't commuted or pardoned Graham ... yet.)

Author

DonnaLadd

Date

2008-07-26T14:49:02-06:00
ID

132458

Comment

Barbours position is hardly unique. Many governors have the power over life and death, if their states give them full commutation or clemency powers. Some current governors have commuted death sentences, while allowing other murderers to be executed. Texas governors can't give either clemency or commutation without agreement of the majority of the parole board. By the way, I was on point, Ladd, specifically asking you to explain your comment.

Author

dudleysharp

Date

2008-07-26T15:06:02-06:00
ID

132459

Comment

My point is explained, Dudley. You've already made it clear on another thread that the arguments you believe automatically trump others' when I asked you that pointblank. I don't waste time fooling with people like you even as I feel sorry for you. Seriously, don't troll here for a fight with me. It won't work even if you are a professional death-penalty hound who crisscrosses the Web looking to jump on people and sites that dare to take a different viewpoint from you. You're on the wrong site for that. If you're going to keep repeating the same thing, and using the same circular logic to say the same thing repeatedly, you'd best move on. That's trolling.

Author

DonnaLadd

Date

2008-07-26T15:28:39-06:00
ID

132460

Comment

Ladd, I am specific to the comments on the board. It is not picking a fight to ask you to explain a comment: Yours was "God forgive us". You won't explain it.Probably because their was little thought behind it, just like your false comment that Bishop was retarded, when, of course, he wasn't. You just like to get personal, instead of dealing with issues. That is obvious. Don't make things up. OK? Now, why did you say "God forgive us?"

Author

dudleysharp

Date

2008-07-26T17:25:02-06:00
ID

132461

Comment

Tre writes: "Lets kill people to show people who kill people that killing people is wrong." That pretty much sums it up. It makes no sense. In reality, it is the quote that makes no sesnse. It is just a ridiculous anti death penalty nonsensism. Even with no sanction, most sane people know that committing murder is wrong. We execute guilty murderers who have murdered innocent people. For those who don't know the differrence between crime and punishment, guilty murderers and their innocent vicitms, this may be confusing. For the rest of us, it is easy to understand. The moral confusion exists when people blindly accept that all killing is equal. For those who believe all killing is morally equivalent, they would equate the slaughter of 6 million innocent Jews with the execution of those guilty murderers committing that slaughter. I think the better bumper sticker would be: "Who is idiotic enought to equate those two very different acts?"

Author

dudleysharp

Date

2008-07-26T17:32:02-06:00
ID

132462

Comment

Dudley, I really, really wish--for your sake, not necessarily mine--that you'd adopt a puppy and blog daily about it. Or post muffin recipes. I've been where I think you are (not ideologically, but attitudinally as a writer/blogger/etc), and it's no fun, and it's such an easy problem to fix. I wish folks had given me that advice at the time instead of entertaining my arguments, but I guess it's one of those cases where you kind of have to have been there yourself to realize what's going on. Stretch out. Broaden your horizons. See us in three dimensions. That will make your arguments both more persuasive and more pleasant to read...and it'll make your arguments more pleasant to write, too.

Author

Tom Head

Date

2008-07-26T17:33:02-06:00
ID

132463

Comment

Better headline "Bishop executed for torture/murder of his "friend"

Author

dudleysharp

Date

2008-07-26T17:45:30-06:00
ID

132464

Comment

Whitley, The evidence is that murderers would much prefer serving a life sentence over being executed. They seem to believe executing is worse. There is no reason why the death penalty need cost more than a life sentence. And, innocents are more at risk without the death penalty.

Author

dudleysharp

Date

2008-07-26T17:49:57-06:00
ID

132465

Comment

Tom: Thank you. I hope you are a kind person. I am blessed by many wondeful things in my life. My email is [email protected] if personal comments are your thing. However, dear abbey is not my thing. I really try to stick to topic on such boards and deal with positions, opinions, philosophy and facts and enjoy responding with like minded folks. I make every effort not to become personal and, when I chose to, I like to contact people by their emails, which I do, occassionally and, almost always, for reasons of compliment. Just don't see the reason to get negative, nasty or falsely helpful in these forums. Back to topic, please . . .

Author

dudleysharp

Date

2008-07-26T18:07:10-06:00
ID

132467

Comment

Ladd: Some victim survivors are very grateful to juries, judges and /or prosecutors when a death sentence is given. And some victim survivors argue against the death penalty. As a general rule, prosecutors seek the sanction they believe is appropriate and they use great discretion with the most serious cases. The revenge aspect of any sanction is truly absent, today, in a system such as that in the US. We require pre existing statutes, trial and appeals, considerations of guilt and due process, to name but a few. Revenge requires none of these and, in fact, does not even require guilt or a crime. The criminal justice system goes out of its way to take both hatred and revenge out of the process. That is why we have a system of legal procedures that offer extreme protections to defendants and those convicted and which limit punishments and prosecutions to specific crimes. It is also why those directly affected by the murder are not allowed to be fact finders in the case. The reality is that the pre trial, trial. appellate and executive clemency/commutation processes offer much much greater time, money and human resources to capital cases than they do to any other cases, meaning that the facts tell us that defendants and convicted murderers, subject to the death penalty, receive greater care and concern than those not facing the death penalty - the opposite of a sytem marked with vengeance.

Author

dudleysharp

Date

2008-07-26T18:30:22-06:00
ID

132468

Comment

I want to address several things you said: 1. "The revenge aspect of any sanction is truly absent, today, in a system such as that in the US." Isn't execution revenge for what the murderer did? 2. "The evidence is that murderers would much prefer serving a life sentence over being executed. They seem to believe executing is worse." Of course they would. Who wouldn't choose life over death? If you had a disease that could be fatal, wouldn't you do what you could to save your life? 3. Your response to a sign Tre saw: "In reality, it is the quote that makes no sesnse. It is just a ridiculous anti death penalty nonsensism." So, you're saying that it's absolutely OK for the state to violate the exact law that was meant for other people to abide by? If there are gonna be laws on the books against murder (except in self-defense), I expect the state to follow it as well. Or do you consider executions self-defense? If so, who's being defended?

Author

golden eagle

Date

2008-07-26T22:19:06-06:00
ID

132470

Comment

golden eagle: Thank you. GE writes: Isn't execution revenge for what the murderer did? REPLY: only if you believe all criminal sanctions, from fines, probation, community service and jail terms are revenge, which I think would be inaccurate. First, the death penalty has greater due process and greater defendant protections than all other sanctions, making it less revenge than all the others. Secondly, the criminal justice system does everything it can to remove revenge from the system. Revenge has none of the factors which make up the US criminal justice system. Revenge doesn't even require wrongdoing or a crime and certainly does not require preexisting laws that control all aspects of investigation, evidence, pre trial, trial, appellate and commutation/clemency procedures. The protections are enormous. Revenge has none of that. We agree on life being preferred over death. Yes, I think it just as obvious as you do. Specifically, in the context of murderers preferring a life sentence over a death sentence. Some say a life sentnece is more hars, but those who actually face either a life sentnece over execution almost always prefer life over death. GE writes: So, you're saying that it's absolutely OK for the state to violate the exact law that was meant for other people to abide by? If there are gonna be laws on the books against murder (except in self-defense), I expect the state to follow it as well. Or do you consider executions self-defense? If so, who's being defended? Reply; Excellent point. I consider the crime of murder much different than the punishment of execution, even though both involve killing. Just so, I consider the crime of kidnapping much different than the punishment of incarceration, even though both involve holding people against their will. Just so robbery and fines. Execution is the law for some crimes. Murder is a violation of the law. Therefore, we are not "saying that it's absolutely OK for the state to violate the exact law that was meant for other people to abide by?" The moral foundations for crime and punishment are very different. The rape and murder of a child has a different moral foundation that the legal execution of that rapist/murderer.

Author

dudleysharp

Date

2008-07-27T09:25:42-06:00
ID

132471

Comment

Ladd writes: There you do again, Dudley. Proclaiming what has "merit" and what doesn't. You are kind of digging a hole for yourself, though, when you start trying to tell a public growing increasingly wary of the death penalty that concern about the state executing a man who wasn't the murder has "no merit." Not sure you're helping your credibility. And it does need help. The law and the facts of the case found that Bishop was responsible for the murder. Bishop and the judge agreed, as did all of the appellate courts. I offerred my opinion, which is what you and everyone else do on this board. I don't see how it ruines my credibility, when the fcats, the law, and Bishop agree with me. I think you said it ruined my credibility only because you wanted to take a personal dig. Ladd it is not necessary for you to act in such a fashion. Be a bit more civil. Please.

Author

dudleysharp

Date

2008-07-27T09:40:35-06:00
ID

132473

Comment

The law and the facts of the case found that Bishop was responsible for the murder. But what part of Bishop not actually wielding the hammer do you not understand? Yes, he may've played a part in the murder, but not the actual killing. Yes, Bishop did ask for the death penalty and while I normally oppose it, if the accused asks for it, I usually say grant him his wish. But Bishop also had mental problems as well. Did he even understand what he was thinking about when he asked for it? "I consider the crime of murder much different than the punishment of execution, even though both involve killing." If it both involve killing, what makes one right and the other wrong?

Author

golden eagle

Date

2008-07-27T12:12:59-06:00
ID

132475

Comment

Golden eagle makes an important point. GE asks: what part of Bishop not actually wielding the hammer do you not understand? Yes, he may've played a part in the murder, but not the actual killing. REPLY: I believe co-conspiritors may often, not lways, have the same culpability. For example, if their is a planner to a crime, say someone working for a bank provides all the details for the robbery, but is on vaction when it occurs, they are just as culpabale as the robbers. Osama Bin Laden asisted in the planning and finacing of 9/11. I think he is fully culpable legally and morally for the over 3000 deaths, even though he was thousands of miles away. It appears only 4 terrorists were actually piloting the planes on 9/11. I find the other 15 fully culpable for all the murders, because they were integral for the murders, just like Bishop was in his murderous acts. GE writes: Yes, Bishop did ask for the death penalty and while I normally oppose it, if the accused asks for it, I usually say grant him his wish. But Bishop also had mental problems as well. Did he even understand what he was thinking about when he asked for it? REPLY: It is important that all of these issues are fully vetted upon appeal, which they were. Those who fully reviewed all of the appeals found Bishop competant and culpable for death. GE asks: If it both (execution and murder) involve killing, what makes one right and the other wrong? REPLY: Moral foundation. Actions, by themselves, may not set a moral foundation. Circumstance need to be reviewed. I did that, fully, above in my previous reply to you. There are nearly countless actions, which we cannot judge as wrong or right, unless we include either moral foundation or circumstance. posted by golden eagle on 07/27/08 at 01:12 PM

Author

dudleysharp

Date

2008-07-27T12:30:45-06:00
ID

132476

Comment

Moral foundation What moral foundation? Unless it's in self-defense, people should not kill other people. That means the state, too. And guess who runs the state? Human beings. Also, if only God can take a life, who or what gives the state the authority to play God?

Author

golden eagle

Date

2008-07-27T15:22:13-06:00
ID

132477

Comment

I mean that acts themselves are not, necessarily wrong or right, until defined by moral foundations or circumstances. Many believe it just to execute murderers. That belief is based upon the same moral foundation that supports all criminal sanctions, that being they are just and appropriate for the crime committed. You may believe that execution is not just, meaning you disagree with those of us who believe it to be just. The state does not play God in using the death penalty. The state is the governing authority wherein executions are a part of the law, as a just and appropriate sanction for some crimes. All of us know that it is not only God that can take a life. But that is for a more lengthly philosophical/theologocal discussion. There is a self defense component of the death penalty, but it is way secondary to the foundation of it being just. Not to mention, it is not immediate self defense, which I suspect that you are speaking of.

Author

dudleysharp

Date

2008-07-27T15:55:11-06:00
ID

132478

Comment

There is a self defense component of the death penalty, but it is way secondary to the foundation of it being just. Not to mention, it is not immediate self defense, which I suspect that you are speaking of. Exactly. So if there is no immediate issue of self-defense, then what is the death penalty used for? It's not a deterrence. A person will kill, whether there is or isn't a death penalty. A serial killer may kill, knowing full well the state he kills his victims in has a death penalty, but kills anyway. How would that deter him? The only thing I can think that the death penalty is being used for now is revenge, something that God warned us about. After all, didn't He say "Vengeance is mine." The state does not play God in using the death penalty. If they're taking away a life, it is in my book.

Author

golden eagle

Date

2008-07-27T16:02:21-06:00
ID

132480

Comment

The death penalty is used as a just and appropriate sanction. 16 recent studies, inclusive of their defenses, find for death penalty deterrence. With all deterrents, some are deterred some aren;t. GE writes: After all, didn't He (GOD) say "Vengeance is mine." Well, yes, I suspect He reserved it for Himself because it was both holy and powerful. But, the death penalty is just, as other sanctions are. I think we already dealt with the issue of revenge. You didn't rebut it. There is no indication the state is palying God with execution. What specific religious book does it say that executions for murderers is man playing God? If it is just your book, that's fine, but there is no evidence man is spalyign God with that sanction.

Author

dudleysharp

Date

2008-07-27T17:11:52-06:00
ID

132483

Comment

GE: I would enjoy continuing off site. My email is [email protected] You have solid comments, but LADD thinks that I may have violated the board rules by repeating things and being disrepsectful and she thinks I am stalking her on her own site and that I badger people, none of which are true. I like to have detailed discussion on specific topic that others have brought up, and I respond on topic, usually in a detailed manner and I try to stay away from any personal comments. In other words, I stick to the rules. Ladd's comments are at a different essay on the death penalty, which I think is the site of the Jackson Free Press.

Author

dudleysharp

Date

2008-07-27T17:44:01-06:00
ID

132487

Comment

I don't know a single person in the legal field who believes the death penalty is a deterrent to crime, except for stopping the person who is being executed. It shocks me to hear someone who still beleives that. I guess unbeknowing to us, criminal read the papers, watch the news and keep up with the government's vigilance to stop crime. Of course, this isn't true and most criminals are led by impulses based in drugs, alcohol,mental illness, rage, hate, et al, things that overcome or preempts judgment, reason and cognition.

Author

Walt

Date

2008-07-28T07:37:58-06:00
ID

132488

Comment

Walt: I would encourage you to read the 16 recent studies, which contradict your understanding. It should not be so shocking. All prospects for a negative outcome deter some. I would be shocked if there was one exception to that rule. Do you know of any exceptions? Look at criminal behavior. With very rare exception, non deterred criminals try to commit there crimes undetected and try not to get caught. They do that only because they fear sanction. I would say that, maybe 99.99% of criminals act in such a fashion. As almost 100% of criminals act in such a fashion, because of fear of sanction, how surprising is it that some potential criminals are deterred because of their fear of sanction? It would be shocking if some potential criminals were not deterred by the prospect of criminal sanction. To begin a review, you may wish to go to The Criminal Justice Legal Foundations website, go to their death penalty section and then click on the deterrence essays.

Author

dudleysharp

Date

2008-07-28T07:57:40-06:00
ID

132489

Comment

Dudley, I'll stick with reading the many volumes of materials I've already read which clearly say the death penalty doesn't deter crime. Petty criminals or criminals who don't commit murder might fit your theory. I don't believe the overwheming majority of murderers fit your category considing all the work or research that has been done with person charged and convicted of capital murders. Drugs, alcohol, mental itllness are overwhelmingly involved in these cases. Reason, fear, cognition, judgment never enter the equation. I could cite you far more studies than you have mentioned here that have found contrary results. It wouldn't do you any good to set them forth because I know you would still maintian your position no matter what. I'm not changing mines either based on someone finding some dualing results or mythology.

Author

Walt

Date

2008-07-28T08:07:36-06:00
ID

132490

Comment

Whether or not the death penalty is appropriate and serves any human good is an individual moral judgment that everyone should make for themselves. However, I aver you can't argue killing is wrong then do it yourself outside of self defense.

Author

Walt

Date

2008-07-28T08:12:08-06:00
ID

132491

Comment

Walt: I really would encourage you to read the newer studies and some of their rebuttals. These newer studies have been an important part of the debate since 2001, with additonal studies, criticism and criticism rebuttals throguh 2007 and some newer ones are soon to be released. Please note that studies not finding for deterrence doen't say it doesn't exist, only that they were unable to detect it. You may know of Hugo Adam Bedau, who I consioder to be the pre eminent anti death penalty scholar. His positions is of course it is a deterrent, but he doesn't find evidence that it is an enhanced deterrent over a life sentence. No suprising, as all prospects for a negative outcome do deter. Did you find something that contradicted that? As you said, it is our up to own moral judgement and I find the death penalty to be a just and approprite sanction, which appears to be the same moral foundation for all support for all criminal sanctions. I never said killing was wrong. I said murder was wrong. Killing in self defense and as a just sanction are just and appropriate. We simply have a differnt moral judgement and opinion.

Author

dudleysharp

Date

2008-07-28T08:39:13-06:00
ID

132492

Comment

Dudley if the so-called deterrence effect is undetectable, immeasurance, imperceptible or undiscernible, how do we know it exist?

Author

Walt

Date

2008-07-28T09:02:07-06:00
ID

132493

Comment

Walt: I am sorry I wasn't clear enough. You were speaking of contradictory studies, or studies that don't find for deterrence. Studies not finding for deterrence are not saying that no one is deterred, they are saying we couldn't measured those deterred, if they were. That doesn't contradict studies that find for deterrence. Very, very few people (you may be one), say that the most severe criminal sanction, execution, deters no one. Do you recognize that about 99.99% of what you describe as irrational criminals, will commit crimes and attempt to avoid both detection and capture? Doesn't that mean under certain circumstances that both active and potential criminals do not commit crimes because of fear of sanction? However, as you also may know, there are a few studies that find for a brutalization effect, meaning that by the example of state execution we are actually influencing potential murderers to beceome real murderers because of the state's example of execution. One of the recent academics, Shepherd, who, with two other collegues, found for a deterrent effect in one study, did a study on her own finding for a brutalization effect if death penalty states executed less than once every 27 months (if I recall correctly).

Author

dudleysharp

Date

2008-07-28T09:20:47-06:00
ID

132494

Comment

dudley wrote: "And, innocents are more at risk without the death penalty...it is a deterrent,...it is an enhanced deterrent over a life sentence." That is only voodoo analysis. There is no credible evidence (comparing the rates of executions and the rates of murders within states) that executions decrease murders. That is absolutely ludicrous. Paste a link to any credible study that shows when states execute more people that murders go down (or when there are fewer executions murders go up). If that were the case, then I might see some logic in your illogical thinking. You people are hypocrites. You are "pro-life" probably, but want more executions. You probably don't believe in the massive scientific evidence of global warming. You probably also believe that if we cut taxes on the wealthiest Americans that we will reduce the deficit through trickle down voodoo effects. You probably see in your crystal ball a magic number of people that we can execute so that there will be no more murders?

Author

FreeClif

Date

2008-07-28T09:21:51-06:00
ID

132495

Comment

Walt, I don't think Dudley knows who he is talking to. ;-) He probably thinks he's stumbled on a Mississippi site; thus, we're all dumbasses with no knowledge of death-penalty research, application, defenses, etc. Very, very few people (you may be one), say that the most severe criminal sanction, execution, deters no one. At this point, I think Dudley has engaged in every logical fallacy in the book. He may even be making up new ones.

Author

DonnaLadd

Date

2008-07-28T09:30:50-06:00
ID

132496

Comment

Dudley, I deduce you're saying deterrence exist among you and your group of thinkers and beleievers because you beleive it does. Can you say faith? While I beleive you can miss what you can't measure, I'm not prepared to believe in that I can't see, detect, measure or account for empirically, except for the existence of a supreme being. And I can see him thru the air I breathe and so many other things I can't explain. We just disagree. There might have been a time when the death penalty deterred crime but that time is gone, I believe. Perhaps if the death penalty was elgible for all crimes, or several lessor crimes, we could measure a deterrent effect upon rational and reasoable people, and therefore your argument would have validity.

Author

Walt

Date

2008-07-28T09:40:48-06:00
ID

132500

Comment

I would say that, maybe 99.99% of criminals act in such a fashion. I don't agree with the number because you have crimes that happen in the heat of the moment in which the assailant doesn't think about the repercussions. A lot of murders happen because of an argument or some other form of domestic disputes. You did say that criminals will commit a crime undetected so that they won't get caught because of the sanctions put against them. I'll agree, but that still throws the deterrent factor out of the water. If they know they could get the death penalty, why do they still do it?

Author

golden eagle

Date

2008-07-28T10:55:01-06:00
ID

132506

Comment

The death penalty is not a deterrence. Never has been, never will be. Hasn't there always be some sort of death penalty for murder and even some lesser crimes? Has it stop anyone from killing other people? People kill people everday. How is any penalty for any crime a deterrence? People break laws every day no matter what the penalty is, from speeding to murder and don't care as long as they don't get caught.

Author

BubbaT

Date

2008-07-28T13:48:04-06:00
ID

132508

Comment

A dude shot another a couple of weeks ago because he wouldn't give him a cigarette AND refused in a rude manner. A guy shot his nephew a few years ago because he ate his Bar-B-Q chicken. I have a cousin who shot a dude because the guy was making fun of him (my cousin has a low IQ and the guy was telling him how stupid he was). Crimes like these will not be deterred by the death penalty because you are dealing with a mixture momentary emotions and pre-existing anger --- crimes of passion. Many murders are not situations where they sit around doing a cost-benefit analysis. Anyone who thinks this must have a low IQ or is severely deluded.

Author

FreeClif

Date

2008-07-28T14:08:10-06:00
ID

132532

Comment

whitley: It appears that you misunderstand deterrence. You write: "There is no credible evidence (comparing the rates of executions and the rates of murders within states) that executions decrease murders. " That is not how deterrence is measured. And for good reason. Sweden and South Africa have no death penalty, yet one has low murder rates, the other high. You can find countries, cities and states, some with high murder rates, others with low murder rates, and some in between, with some having the death penalty and others not. Detroit and Washington DC have very high murder rates and no death penalty. New Orleans has very high murder rates and the death penalty. Another example: Some are deterred from smoking for fear of illness. However, some countries have high rates of smokers, some low, but in every country some are deterred from smoking because of that fear. It is the same for anything with a potential negative consequence, some are deterred, some aren't. This may be helpful http://www.dpinfo.com/death_penalty_and_deterrence.htm and review: http://judiciary.senate.gov/testimony.cfm?id=1745&wit_id=4991 "The modern refereed studies have consistently shown that capital punishment has a strong deterrent effect, with each execution deterring between 3 and 18 murders. This is true even for crimes that might seem not to be deterrable, such as crimes of passion."

Author

dudleysharp

Date

2008-07-29T05:55:27-06:00
ID

132533

Comment

Ladd: I would be happy to respond to your logical fallacy accusation. Will you please present it in detail? I have repeatedly asked you questions, which you failed to respond to. Would you do so, now, please? And, I won't accuse you of stalking me. Ladd, I don't presume or assume that poeple are dumbasses because of where they live or where they are from. Nor do I call people names, as sone do on this board. On a board, people can be from anywhere in the wrold. I do pay attention to how people reply on boards, their mode of conversation and there attention to facts, detail and arguement, wether they answer questions or make accusations without supporting evidence.

Author

dudleysharp

Date

2008-07-29T06:04:10-06:00
ID

132534

Comment

Walt writes: "Dudley, I deduce you're saying deterrence exist among you and your group of thinkers and believers because you believe it does." No, just the opposite, as shown above.The facts and reasoning support the claims. And important anti death penalty folks now agree. I have given specific facts and examples and have asked you questions regarding those facts. I just can't get you to answer questions. Please do. Walt write: "We just disagree." Maybe. But I have yet to find anyone disagree that negative outcome don't deter some poeple. So, I am not sure we do disagree. I think if you answered my questions, we could make some reasoned advance. Another example for you: "I oppose the death penalty. " " But my results show that the death penalty (deters) – what am I going to do, hide them?" "Science does really draw a conclusion. It did. There is no question about it." "The results are robust, they don't really go away" "The conclusion is there is a deterrent effect.". Prof. Naci Mocan, Economics Chairman, University of Colorado at Denver "Studies say death penalty deters crime", ROBERT TANNER, Associated Press, June 10, 2007, 2:01 PM ET

Author

dudleysharp

Date

2008-07-29T06:07:17-06:00
ID

132535

Comment

GE asks: If they know they could get the death penalty, why do they still do it? Exactly. Could get caught and could get the death penalty. Depending on the crime, they know they could get a fine, probabtion, years in prison or the death penalty. Some will commit the crime, some won't. Some will speed on highways, some won't. Some will cheat on their taxes. Some won't. Rob banks, rape, murder, etc. Some will still do the crime. Some will not. As with all potential and active criminals. As with almost everything in life, with risk and reward, with any incentives, decisions are made, subconsciously or consciously, regarding actions and potential outcomes.

Author

dudleysharp

Date

2008-07-29T06:17:57-06:00
ID

132536

Comment

BubbaT: Deterrence only means that some are deterred. All criminal sanctions deter some people who do not wish to suffer legal sanction. What you are arguing is that because some are not deterred that all are not deterred. Have you never slowed down, to go the exact speed limit in a known speed trap? Many people have been so deterred. Have you never contained or changed your plans or actions because of a possible negative outcome? Throughout all of human history, it happens, countless times, every day.

Author

dudleysharp

Date

2008-07-29T06:25:57-06:00
ID

132537

Comment

Dudley, your posts are nothing but opinion based on emotion, logical fallacies passing as arguments (and can't see it because you're blinded by your own "rightness"), the same points repeated ad nauseaum and cherrypicked "facts" to fit your point of view. You've stated already that your chosen views trumps all others, no matter what they say. You are a national death-penalty advocate who seems not interested in another single subject. There is no reason to respond to you, and your posts here probably do more to help dispel pro-death penalty arguments that anything the rest of us write, as annoying as you may be. Thus, why I've allowed these long strings of repetition and wheedling of me to "respond" point by point, in order for you to proclaim that I'm wrong regardless of what I say. This is no way to win friends and influence viewpoints. And despite the usefulness of your posts to the counter point of view, it's getting a big old to watch you try to take over these threads. This is your last call. I will suspend you without comment if you continue the repetition and scolding of other users here who do not give you what you want in return. It has nothing to do with your viewpoint; it has everything to do with the game you're playing.

Author

DonnaLadd

Date

2008-07-29T07:19:23-06:00
ID

132543

Comment

Ladd, quit stalking and threatening me, please.

Author

dudleysharp

Date

2008-07-29T07:57:41-06:00
ID

132553

Comment

No problem, Dudley. I'll, er, stop "stalking" you. ;-)

Author

DonnaLadd

Date

2008-07-29T08:49:18-06:00
ID

132557

Comment

All of the stuff Dudley cites are just statistical hocus pocus. I have taken Ph.D. level statistics and econometrics courses at Cornell University and the University of Texas at Austin and I know that you can doctor statistics to support any oddball view. There is a guy who has been struck by lightening six times. does that mean that he causes lightening? Surely there seems to be a strong correlation between him and lightening strikes. Should we avoid being around him? Correlations in regressions only prove association not CAUSATION. Common sense must come into play. Please see http://freakonomics.blogs.nytimes.com/2007/06/11/does-the-death-penalty-really-reduce-crime/ and the Stanford Law study referenced there and ignore dud's biased research references.

Author

FreeClif

Date

2008-07-29T09:22:14-06:00
ID

132559

Comment

Dudley, Donna, should stop stalking you. She knows it wrong and illegal to stalk. Anyway, Dudley, I have concluded you're smarter than the rest of us. Why else would you need nearly 24 hours to get back to us? If you don't mind, I'll stick to my views and allow you to stick to yours. I sometimes engage in mythology and fable myself. I just don't do it with lives hanging in the balance. I know there are different views on the matter. There is nothing written under the sun by your supporters that could convince me to change my mind. I take it you're of a like mind.

Author

Walt

Date

2008-07-29T09:26:01-06:00
ID

132560

Comment

DONNA LADD, CYBERSTALKER. She searches the Internet (or at least her own site), and takes out her victims, one troll at a time!?! Snicker. I have no problem with Dudley thinking as he does. I just don't get his views credence, and he hasn't presented them in a way that draws discussion out of me. Yet, he keeps harassing me to engage with him -- presumably so he can jump and down and scream about how wrong I am. I ain't nobody's red meat (as I told a conservative talk-show producer in Chicago recently. And guess what? They treated me respectfully when I went on the air. But that's another story.)

Author

DonnaLadd

Date

2008-07-29T09:31:40-06:00
ID

132569

Comment

This should scare the hell out of any death-penalty supporter with half a brain. And, remember, Texas is the big death-penalty state. Remember that Bush used to say that he only considered executions there for half an hour each because it didn't take long to approve them: As district attorney of Dallas for an unprecedented 36 years, Henry Wade was the embodiment of Texas justice. A strapping 6-footer with a square jaw and a half-chewed cigar clamped between his teeth, The Chief, as he was known, prosecuted Jack Ruby. He was the Wade in Roe v. Wade. And he compiled a conviction rate so impressive that defense attorneys ruefully called themselves the 7 Percent Club. But now, seven years after Wade's death, The Chief's legacy is taking a beating. Nineteen convictions - three for murder and the rest involving rape or burglary - won by Wade and two successors who trained under him have been overturned after DNA evidence exonerated the defendants. About 250 more cases are under review. No other county in America - and almost no state, for that matter - has freed more innocent people from prison in recent years than Dallas County, where Wade was DA from 1951 through 1986. Current District Attorney Craig Watkins, who in 2006 became the first black elected chief prosecutor in any Texas county, said that more wrongly convicted people will go free. "There was a cowboy kind of mentality and the reality is that kind of approach is archaic, racist, elitist and arrogant," said Watkins, who is 40 and never worked for Wade or met him. Link to full AP story.

Author

DonnaLadd

Date

2008-07-29T12:29:36-06:00
ID

132570

Comment

A bit more from that story: In the case of James Lee Woodard - released in April after 27 years in prison for a murder DNA showed he didn't commit - Wade's office withheld from defense attorneys photographs of tire tracks at the crime scene that didn't match Woodard's car. "Now in hindsight, we're finding lots of places where detectives in those cases, they kind of trimmed the corners to just get the case done," said Michelle Moore, a Dallas County public defender and president of the Innocence Project of Texas. "Whether that's the fault of the detectives or the DA's, I don't know." John Stickels, a University of Texas at Arlington criminology professor and a director of the Innocence Project of Texas, blames a culture of "win at all costs." "When someone was arrested, it was assumed they were guilty," he said. "I think prosecutors and investigators basically ignored all evidence to the contrary and decided they were going to convict these guys."

Author

DonnaLadd

Date

2008-07-29T12:30:47-06:00
ID

132576

Comment

If we follow the logic of the death penalty wingnuts, we will end up with a financially and morally bankrupt police state. To paraphrase Eisenhower, if we adopt a draconian police state and suspend habeus corpus and take people out and shoot them in public like they do in the People's Republic of China, then people would surely be more secure, but without freedom. If we continue on the current path of prison building there will be no money for schools and roads. Eisenhower was right on a number of topics. He stated: "We will bankrupt ourselves in the vain search for absolute security." I paraphrase him with, "The Dudley Do-Rights of this country will bankrupt us morally in the vain search for the ultimate deterrence of crime through cruel and unusual means".

Author

FreeClif

Date

2008-07-29T13:57:22-06:00
ID

132722

Comment

There is video of a woman at the Neshoba County Fair expressing outrage over Barbour suspending Michael Graham's sentence. Here's a tidbit from the link: Governor Barbour paused during the interruption, then said, "One of the great things about our country is free speech and even somebody like this [the protestor] has the right to stand up and say that she disagrees with something the government does." The disruption led the crowd of more than 100 supporters to respond, chanting, "Haley! Haley!" Please tell me that the crowd isn't endorsing Barbour's actions or that they're reacting to Barbour quote about free speech (which I do agree with). Next: In a news conference held right after his speech, Gov. Barbour commented on the woman's outrage. He emphasized Graham's good behavior as a reason for authorizing his release. "If he [Graham] continues behave and perform as he has the last 20-years, then he's going to get a second chance," Gov. Barbour said. And later: Gov. Barbour continued saying that he suspended Graham's sentence, in part because its custom at the end of a Governor's term. Just because it's custom doesn't mean that it's right. Sure, there are some inmates whose sentences may be worthy of suspension or even an outright pardon, but this isn't one of them.

Author

golden eagle

Date

2008-08-01T08:34:27-06:00
ID

132730

Comment

Why is it that states that do not have the death penalty have lower murder rates than states that do? So much for capital punishment as a deterrent. I am against the death penalty for many reasons. I think killing is wrong. Killing a killer doesn't save the victim. Revenge is wrong. I would actually prefer a murderer be kept alive and imprisoned for life. But, anybody can disagree with those reasons. Here's one thing I don't see how anybody could disagree with: If ONE innocent person is "put to death" (killed) by the state, then we can't continue to kill people as punishment for murder.

Author

Tre

Date

2008-08-01T12:06:24-06:00
More stories by this author