John followed me out of the bar, yelling as I crossed the street, yelling when I got into my car, yelling as I started the engine. I don't remember what he was yelling about anymore, but I'm sure it was about me being stupid, or incompetent, or a coward for walking away; maybe it was all three.
I put my battered red Sentra into first gear, thinking I could just drive away, but then he got really mad. He was holding the door open, and he started kicking the door. Punctuating. Every. Foul. Word. With. A. Kick.
Finally, I drove away. But I couldn't close the door anymore; he'd broken the hinges.
John and I argued a lot, and for the life of me, I can't remember 99 percent of what we argued about. But I remember he didn't like my friends; he didn't like my parents; he didn't like my independence. I remember my disbelief when he said he loved me because I didn't need him.
He was a mean drunk. No, he was a mean man. Being drunk just made him louder and less likely to pull his verbal punches.
I was the president of my own graphic studio when we met. He was a vendor, the owner of a courier company. It was my 30th birthday. He was dating a friend of mine who brought him to the party as her date. We were immediately attracted to one another, and over the next several weeks, found ways to meet for dinner or drinks after work, where we talked about everything for hours. When John told me that he was falling in love with me, he also told me that I had to tell my friend—the one he was dating, but didn't really like anymore, he said.
One night he broke a date, saying he wasn't feeling well and was going home to medicate. I bought chicken soup and a bouquet of daisies and delivered them to his apartment, thinking I was doing a small mitzvah for the poor sick boy. But I heard his and a strange woman's voices through the paper-thin door, which he wouldn't answer. And the conversation on the other side of the door had stopped.
The next day, I told him that just about everything was OK with me except for lying; that was the only thing I wouldn't tolerate.
Not long after that, my business started to unravel. I'd been working 80- to 120-hour weeks for years, and after a particularly fun Monday morning I walked out, telling one of my partners that he should call me if he managed to pull his head from the dark place where he seemed to have lost it. I went to John, my "boyfriend," who applauded my decision to leave and even encouraged me to get revenge on my partners.
He was trying to control me: Lying to me about seeing another woman; applauding my decision to break ranks with my partners; giving me a job; telling me what to think.
Over the next four years, he became more and more demanding, all the while doing his best to isolate me from everyone else in my life. He couldn't understand my parents, he said. He was demeaning to me and my friends. He took great pleasure in hitting me with rubber-band missiles and spit balls. He tried to torture my kitten. He drank, and I tried to keep up.
Abuse doesn't always mean physical violence. Deep down, I recognized the signs of abuse, but I "loved" this man, and he "loved" me.
Domestic abuse is about two things: power and control. John had the power in our relationship. He controlled my money and tried to isolate me from family and friends. He wouldn't take no for an answer, and treated me like I was stupid for not thinking the way he did, or for liking music he didn't. I always had to wait for him; my time was inconsequential. The alcohol didn't cause the abuse, but it made it worse.
Abusers come from abuse; victims come from victims. That's the cycle. Children raised in abusive households become abusers and victims. I can trace abuse in my family through my sister, my mother and my grandmother, whose husband—my grandfather—drank and beat her until she threw him out. My mother and sister, both narcissists, were psychological abusers. I was the baby in the family, the weakest, the easiest to pick on. My sister became my torturer, and, in turn, a victim of her second husband, who beat her during both of her pregnancies. Our father also beat her, she says, though he never touched me—I have a hard time believing that one, even though I should know better.
I am not to blame for John's actions. No victim of domestic abuse is ever to blame—not even when they deny the abuse is happening. Not even when they go back to the abuser. Not even when they make fateful decisions. Heather Spencer made fateful decisions. Doris Shavers made fateful decisions. So did I. All of us strong, good women.
These past weeks have not been easy. I interviewed Heather Spencer's mother, and talked with Doris Shavers' mother, brothers and aunts. I've spoken with an assistant attorney general, an assistant DA and two social workers. I've spent hours on the Internet researching domestic violence. That Sept. 12 Clarion-Ledger headline, "Woman Made Fateful Decision Before Death," sticks in my mind. As if Heather Spencer were to blame for her own death, because she did what is so common—she wanted to forgive and help her attacker. Doesn't the Bible instruct us to "turn the other cheek"?
Heather Spencer was a good woman, trying to help George Bell III straighten out the mess he'd apparently made of his business and his life. Doris Shavers was a good woman, giving Henry Phillips a room in her house when he broke his foot and couldn't find work. I am a good woman, giving what I can to those in need.
If you believe abuse victims are at fault, read the cover story and then tell me how these dead women are to blame for their own murders. If you think you might be an abuser, read the cover story and then go get some help. Today. If you think you might be an abuse victim, read the cover story, and then, please, for your sake, for your children's sake, for your parents' sake, talk to someone who can help you sort things out and gain some clarity. The abuse will not stop on its own.
Don't dare be Jackson's next good, dead woman. Or the man who kills her.
Previous Comments
ID

75367

Comment

I can relate to your story. It's good to be a survivor, eh? I admire your bravery.

Author

caroline

Date

2007-09-27T08:07:56-06:00
ID

75368

Comment

One thing I had to confront during this whole process is that I had been minimizing my own experience for years. No one hit me--physically. But it's abuse, pure and simple. I just don't have any outward scars. And yes, it's good to be a survivor! No one's ever going to treat me like that again.

Author

Ronni_Mott

Date

2007-09-27T08:37:43-06:00
ID

75369

Comment

Ronnie, that's good work.

Author

Izzy

Date

2007-09-27T08:57:43-06:00
ID

75370

Comment

Thank you for sharing your story, Ronni.

Author

ellen

Date

2007-09-28T10:32:34-06:00
ID

75371

Comment

Again, it's hard for me to understand why people tolerate abuse for so long - months and years. I do understand to some degree the drive and pull of love, forgiveness and all that jazz. I refuse to abuse or let others abuse me. My granddaughter, 7 years old, accuses me of fighting the wife every time I raise my voice at or near my spouse. She's never heard me curse, threaten or call names. All she's seen and heard is me raise my voice from it's normal pitch or tone and she's bothered by that. I hope she remains bothered by that throughout her life, and realizes that that and anything worse should be avoided. She's my little conscious or aggravator. It bothers me that she thinks that's fighting, and I make a great effort to not raise my voice no matter what I encounter when around her. I come from a long line of loud talkers on my mother's side of the family. I inherited that trait. Once alarmed or bothered the voice changes almost without effort. Yet violence or fighting is the last thing to cross my mind. In contrast, my daddy was a mild man until angered. Even when angered his voice never changed. However, he would instantly become capable of doing great physical damage unless he could walk away instead. Even when drunk he was smiling, playful and generous. I'm blessed to be able to say the wife and I have never had a phsical fight. We have had some disagreements that have gotten loud, but never any name calling, threats to harm each other or threats to leave. Believe it or not, my wife isn't the only or main person I'm trying to satisfy. I'm trying to do right within myself and within the Almighty's kingdom. One thing the Almighty won't ever have to chastize or question me about is abuse of anyone. Twenty-seven years of marriage and counting. I plan to catch the Dows I know who celebrated 60 years about a year ago.

Author

Ray Carter

Date

2007-09-28T11:03:08-06:00
ID

75372

Comment

...it's hard for me to understand why people tolerate abuse for so long - months and years. Ray, you just hit one of the hardest nails of this problem on the head. People (translated = juries, DAs, cops) who haven't been through it don't understand, and that translates so often into blaming the victim -- not that's what you're doing here, but that statement illustrates the problem. I lived with abuse for eons before I even knew what it was, given my family's dynamics. By the time I understood it, it was habitual. And even then, I took it all on myself. Surely it was my fault, since everyone I loved told me that it was. It was classically cyclical thinking of the type that keeps abuse in place. ...my daddy was a mild man until angered. Even when angered his voice never changed. However, he would instantly become capable of doing great physical damage unless he could walk away instead. Experts tell me that these "quiet" types are the most dangerous of all, because their stillness is so easy to misread. It reminds me of the German shepard dog that attacked me... she was completely still right up until she went for my throat when I reached down to pet her. Luckily, I spun around and she "only" bit my leg...

Author

Ronni_Mott

Date

2007-09-28T11:34:34-06:00
ID

75373

Comment

Yes, Ronni a guy named Burnside found out the hard way to not misinterpret my daddy's coolness. He got shot 9 times to learn that lession. Thank God he lived to tell the story. I only heard my parents fighting once, no licks passed though. I actually consider myself as having a better warning mechanism than my daddy. I rarely hide my feelings. Some people call me mean for being so straightforward. I adore straightforward people. It's the sneaks and pnonies I can't stand. Actually, I know a lady that has been lied to and abused, not physically but menatally, for over 20 years. I catch myself wishing the husband would have a wreck or get killed somehow. I even pondered beating him up or throwing some gas on him and striking a match to him. Fear of jail and lost morality stops me. Your point is well-taken about being socialized to not know what abuse is, then to take it because others do and tell you it's your fault. This is the reason I won't tell my granddaughter that loudness is not abuse and is alright. Instead, I try not to do it.

Author

Ray Carter

Date

2007-09-28T12:21:09-06:00
ID

75374

Comment

Ray, when you grow up in it and even if you didn't, you can become convinced that YOU are to blame....not the abuser. Abusers are VERY good at crazymaking. As a victim, it's very hard to discern what's true from what is not. And when the abuser apologizes and is not in abuse mode, there are always flowers, jewelry, vacations, etc. that let the world know that there is NO WAY you are being abused, which adds to the what is true problem. I stayed for a long time thinking if *I* could just change something...if *I* could just not nag so much or be more appreciative....that would make him not yell at me and not call me names. Yep. I was nucking futs.

Author

emilyb

Date

2007-09-28T12:22:57-06:00
ID

75375

Comment

I understand Em.

Author

Ray Carter

Date

2007-09-28T12:28:33-06:00
ID

75376

Comment

Thank you for sharing story, Ronni. Yes, you are a good woman. :-)

Author

LatashaWillis

Date

2007-09-28T12:37:42-06:00
ID

75377

Comment

I'm gonna let my granddaughter decide for herself whether loudness or voice raising is abuse.

Author

Ray Carter

Date

2007-09-28T12:46:52-06:00
ID

75378

Comment

It has disturbed me how many people have responded to these murders by shaking their heads and saying: "How could these women stay with men like that?" Or, something similar. We will be making progress when the FIRST response is: How can those men be such monsters? And then start having a conversation about changing this violent "boys will be boys" culture. Alongside that, of course, we need to convince women not to stay with abusers. But it. is. not. the. victim's. fault. Clearly, the woman loves the guy or fears him. Let's focus on how to (a) change his behavior and (b) empower her to leave. I've heard enough blame-the-woman rhetoric over the last two weeks to last me a lifetime. Even the police -- headed by a woman -- released a document to make it look like it was Heather Spencer's fault because she asked to drop the charges. They didn't release the document that showed that police told her they were reducing the charge from a felony to a misdemeanor because it wasn't "life threaten." (sic) In other words, we can't build and support paternalistic cultures where women are supposedly supposed to take care of men's needs, turn the other cheek when he "acts like a man," stay with him to keep the family together—and then turn around and blame her when she's in a casket six feet down. Let's start asking the right questions, folks.

Author

DonnaLadd

Date

2007-09-28T15:01:50-06:00
ID

75379

Comment

I believe men are violent because they're a__holes who have been coddled much of their lives by men and women (especially woman), haven't been taught the nobility of tenderness, kindness and walking away from adversity, and there has been a long history of violence in this country from the beginning for white men to conquer and get whatever they needed or wanted by violence. I aver you can't practice the violence necessary to take this country and enslaved black folks for all those years without practicing violence against the white woman too. Afterall, violence is an ugly disease that is learned or passed on, many claim. In my opinion, in this country, white women ought to be better able to answer this question than anyone else. After all, they bore the white males, raised them, and dated and married them, primarily. The white man has been the dominant decider of what is acceptable in this country more than any one else ever has been. White folks may disagree, but I happen to think that the black male, in this country, likely didn't become dominant or violent toward his women until after slavery, and until he watched what was acceptable, approved and tolerated, despit his abuse by the system. I say this because I don't believe the master would tolerate the black male slave abusing the black female slave who was needed for work or to make money for master. I believe there is a connection of violence against women that goes back many centuries, and violence against women can't be explained by merely looking at today's enviroment or circumstances. After all, I've heard many women on here talk of violence against women as being something learned, socialized or taught. I can't speak much about violence against anyone from a personal perspective because I don't do it. My daddy didn't do it, and so far as I know, none of my brothers have done it. However, I've seen many distant relatives from my father's generation work all week, lose all or most of their money on crap games, then go home where they soon started to abuse their spouses. I deemed such behavior terrible and vowed to never gamble, drank alcohol, used drugs, throw away my earnings or fight women, even if the women hits me. I learned to walk away at all cost after beating up a girl when 10 or 11 for knocking my books down 5 times. I was enraged by then and also cursed out the teacher.

Author

Ray Carter

Date

2007-09-28T15:34:42-06:00
ID

75380

Comment

Some may say why is there so much violence today in black males against women. To that I say the black women is likely better to answer that than anyone else, for the same reason I said the white women ought to be better at answering that for the white man. Believe it or not, many (maybe most) men who practices violence against women don't practice violence against men too this day and time. A woman abuser is often a weak man who is fraid of other men who can give him a fair fight.

Author

Ray Carter

Date

2007-09-28T15:43:18-06:00
ID

75381

Comment

I don't know any men who talk about violnce toward women when they're together. Everyone acts as if it doesn't exist. The one abuser I know certainly wouldn't talk to me about it, and would soon take it out on his wife if I confronted him. I despise him and likely wound up trying to wring his neck if I attempted to talk to him about it. Moreover, excepting church, where many men won't even go, I don't know of any place where men are being taught how to treat women with love, respect, kindness, tenderness, responsibility, accountability, et al. We all assume the other man knows this, which is a gross mistake. Fathers assume this too.

Author

Ray Carter

Date

2007-09-28T15:49:17-06:00
ID

75382

Comment

Perhaps men (many, not all) have repressed anger or hatred toward women, the world and anyone else they think have a certain amount of power over them. Some men have been abused themselves therefore abuse other when they believe they have the upper hand to achieve a sense of false power. I had a fraternity brother who certainly suffered from this very situation. He was very violent once a member of the fraternity and a monumental weakling while pledging or before gaining entry into the organization. After trying to get an understanding of that violence for many years, about 10 years after graduation from college he finally admitted to me he had been abused a lot as a young boy and was basically a scary person as a result ot it. He felt powerful after abusing someone else. He was likewise violent toward women.

Author

Ray Carter

Date

2007-09-28T16:02:42-06:00
ID

75383

Comment

Interesting, thought-provoking posts, Ray. I don't quite understand what you're saying here, though: Some may say why is there so much violence today in black males against women. To that I say the black women is likely better to answer that than anyone else, for the same reason I said the white women ought to be better at answering that for the white man. Are you saying that white women shouldn't speak out against violence by black men?

Author

DonnaLadd

Date

2007-09-28T16:06:17-06:00
ID

75384

Comment

Absolutely I'm not saying that. I'm saying the most knowledge is likely known by the ones who spend the most time around the man. Race doesn't necessarily have anything to do with learning or knowing as long as their is some access that allows an informed opinion.

Author

Ray Carter

Date

2007-09-28T16:11:00-06:00
ID

75385

Comment

Everyone should speak out against the violence. Men too.

Author

Ray Carter

Date

2007-09-28T16:12:20-06:00
ID

75386

Comment

Unnecessary violence of any source or nature angers me gravely which is why I can barely talk about it without getting mad. The stories concernig violence hurt my feelings. In other words, they make me sad and mad therefore I try to avoid the stories and the persons involved, else I'd be tempted to harm the perpertrator. This is my say on the matter. I'd be so interested to know what others think. I'll try to stay out of the conversation henceforth.

Author

Ray Carter

Date

2007-09-28T16:17:17-06:00
ID

75387

Comment

One of the morning shows did a piece on divorces and relationships this weekend. They even talked about some of the signs of a failed or doomed relationship. I hate to toot my own horn but I had figured out a little bit of this. Contempt and belligerence are two bad signs that usually can't be overcome. I wouldn't keep a friend or woman you showed these toward me repeatedly or maybe even once. These are the opposite of love in my view. Also, it was suggested that verbal sparring or harmless fights that aren't physical may be good for the relationship if meant or done for the purpose of releasing pressure or stress. However, they can't escalate into contempt and beliggerence. They also said soem other things that I disagree with such as fights just to make up.

Author

Ray Carter

Date

2007-10-01T08:04:21-06:00
ID

75388

Comment

Ray Carter, in these pathological, abusive relationships, the "make up" is called the "HONEY MOON PHASE" of the abuse cycle. The is the element that feeds the cycle because of the power of the sexual emotion. It's almost like Russian Roulette' - Let me escape death. but, let me experience what takes place during "make-up." I remember some years ago working with a young woman who said, "I didn't know how much he loved me until he hit my head and my head hit the wall." There are many women and men who think that physical fighting represents the depth and strength of their relationship. Think about handcuffing, tieing to the bedpost, whipps, belts and other things. Also, Freud had his "Pleasure/Pain" theory which speakes to this. What a mess!

Author

justjess

Date

2007-10-01T09:02:31-06:00
ID

75389

Comment

I hear you, justjess. Only 2 nuts would fight just to make up. I'd probably leave running so fast from a woman like that that I'd likely forget to stop and get my car. Though this is no joking matter, comedienne Evette Wilson jokes she can't stand a man who isn't a rough neck, and to make sure she has one, from time to time, she curses at and raises her hand as to hit him. If he ducks, shows surprise or do anything other than knock her in the head, she leaves him immediately because she knows he's weak already or becoming weak. Different strokes for different folks, I guess.

Author

Ray Carter

Date

2007-10-01T09:24:33-06:00
ID

75390

Comment

Ronni, I re-read your column for effect and understanding. I accept your theory that the victim is never at fault on the premise that the victims are not abusing themselves but rather someone else is. I also basically accept your theory that people learn abuse from others and often repeat what they see. However, it seems to me it's just as easy to take a different view or perspective on what one should do upon seeing others abused or being in an abused situation. For me, this brings up the issue of judgment and whether people take on injurious habits to shade or cloud their innate or god-given judgment when faced with abuse or other complications, and whether these habits or obstructions contribute to the problems we humans face. This comment is not blaming the victims. This also makes me ponder the idea or reason for courtship or dating in the first place. Have we forgot what dating is for and did we ever learn. Especially if long lasting and permanent relationships are sought or desired. Additionally, for me this begs the question of why we (males and females) don't discern a person is crazy, brutal, dishonest, bi-polar, a serial cheater, has multiple personalities, is a thief, a dog, is loud, obnoxious, belligerent, a bad choice, et al, before sleeping with them, living with them or marrying them. This question applies to both sexes. I would love to know what you, Donna, Izzy, Kate, justjess, LW and other women think and have to say about about this. It seems to me getting the right mate or at least a decent one is as important as picking a career, trying to ensure happiness or living a safe life.

Author

Ray Carter

Date

2007-10-02T09:00:18-06:00
ID

75391

Comment

Ray, I love your $64,000 questions and I wish I had brilliant answers for them. Libraries have been filled by people pondering the questions you raised. Therapists buy second homes with revenue from patients trying to get to the answers. There are some great books out there that might shed some light on the subject. "Why Does He Do That: Inside the Minds of Angry and Controlling Men" by Lundy Bancroft was recently recommended by a local psychiatrist. There are a ton of books for dealing with and/or getting getting out of abusive relationships. For me, I had to do an awful lot of growing up and soul-searching before I could even begin to understand the dynamics, and even now, I have a hard time trusting myself not to make another mistake.

Author

Ronni_Mott

Date

2007-10-03T17:29:40-06:00
ID

75392

Comment

Thanks Ronni for engaging my comments. I take that to mean I said something good, decent, thought-provoking or worth pondering. Anyway, in my opinion, all any of us can do is be very careful and lead with our heads or minds instead of our hearts or hormones. I have always been slow to jump into anything. I'm convinced "fools rush in where angels fear to tread." A rapper said recently "to get something you never had, you gotta do something you've never done." Some people expect to be simultaneously overwhelmed by appearance (good looks from an individual perspective), a feeling of love (feeling of uncontrolled surrender to some), lust, titillating intellect, an almost spiritual enrapture, and a feeling of safety, respect, protection and provision - a perfect, surreal and lasting experience. Can anyone really provide this? Lots of people can make us feel some of these things at one point or another. Even some crazy people can do this or something like this, which is why intellect, cognition and cerebration have to always be a part of the equation. Believe it or not, I know some men who are waiting on the perfect or right woman, too. With the help of friends, love ones, our innate judgment/senses and the Almighty, may we all do the best we can.

Author

Ray Carter

Date

2007-10-04T08:09:54-06:00
ID

75393

Comment

After reading this article again, I realized that Ronni said, "I am not the blame for John's actions." This is true Ronni, you are not; however, it is only when one is finally able to say, "but, I take responsibility for the fact that I ALLOWED this man/woman to physically/sexually/emotionally abuse me." Wherein "I am not responsibile" for John's character, I am responsible for the negative behavior and the negative verbal discharges I ALLOWED him to do to me. I TAKE RESPONSIBILITY. If I allowed him to do it, then, I and only I can stop it. This is a POWERFUL STATEMENT because it begins, restores or gives you back your power. Try it this way: If I say that Ray Carter slaps me everytime I play cards with him but, I continue to go to his house, play cards and hope like hell that the monster doesn't strike again, I must deal with my own inadequacies: In other words, what am I getting from this relationship that keeps me coming back? What am I thinking will be the worst thing that will happen if I stopped visiting Ray? This is the tricky part because my old familiar statement of: You don't give up the chicken if you need the eggs almost always apply. People tend not to get out of abusive relationships when: #1. self-esteem and self-worth is at an all time low #2. fear that the loss of the abuser will render you unable to get another man/woman #3. I can get through this #4. H/she will change #4. the fear of failure #5. I am a bad person and he/she physicall/emotionally abuse(s) me because I deserve it. Many may think that therapist are for the birds but, I recommend this type of intervention for people experiencing this type of behavior. There is also help for the perpretrator. Ronni, you asked if the dead victims in your article are at fault? We can't blame others for not knowing what they apparently didn't know: That they were vulnerable, fragile and I will use your words to further evidence my position, "abusers come from abusers" and "victims come from victims."

Author

justjess

Date

2007-10-04T11:19:48-06:00
ID

75394

Comment

Ray Carter is such a bad example as the abuser because he could never abuse anyone. It's not in his nature and makeup. All I'll ever do is tell a person off and stop having anything to do with them. My use just by way of example hurts my feelings. I get the idea though, I'm not offended, and hope the illustration helps someone. This is the point I have long been trying to make: protect yourself from fools, the system, family, enemies or whomever else is satantic enough to harm you, if you can and when you can.

Author

Ray Carter

Date

2007-10-04T11:41:51-06:00
ID

75395

Comment

Thanks Ray. I used you in the example because we can always be depended on to come back with something that is uplifting and thought -provoking. "My use just by way of example hurts my feelings. I get the idea thought, I'm not offended, and hope the illustration helps someone."

Author

justjess

Date

2007-10-04T11:52:56-06:00
ID

75396

Comment

Let me say this about family: parents, siblings, children, et al. Unless awfully blessed you have some crazy and screwed up members in your family. As a younster I saw my older and younger siblings make great errors in judgment - things I would never do. When faced with the same situations I chose a different path or simply avoided or refused to participate. Yes, they called me scared, weak and some other things. Yet I never suffered the consequences they suffered. I always figured there had to be something better somewhere, else I might just do without what was confronting me at the time. As of result of being stubborn, crazy or whatever my problem was/is, I avoided much pain and many disappointments and set backs they encountered. If you haven't ever done anything successfully, I'm not likely to follow your advice on how to succeed at a project or matter. Mind you, I have seen many people take advice from persons who were perennial failures themselves. I never could understand this. I wouldn't even take advice from teachers and my parents if I knew they didn't know what they were talking about. I would just listen then think the matter out on my own. Life for me hasn't been any crystal stairway with family. I'm so different from most of them that they can't understand me. Crisis after crisis occurs within my family and I've puts lots of money into them over the years, but I finally got smart enough to stop about 5 years ago. My siblings won't even talk to me now when confronted by crisis. They say I'm too keen or steep on advice, education and planning - cerebral, something they don't want. They just want money for the temporary cure of the ailment. Lately, they have resorted to calling me uppity and thinking I'm better than they are. They say this although I have been by far the most generous and complete giver on my parents' children. It's not even a sensible conclusion. "If your family is crazy, they're just crazy, says Ms. Bee. Love them the best you can and keep moving on." You don't have to take bad advice or let family destroy you too, to be a loving member of the family. Love is a many splendered thing, and it's not just blindly giving of yourself. I hope this means something to someone.

Author

Ray Carter

Date

2007-10-04T12:24:15-06:00
More like this story
More stories by this author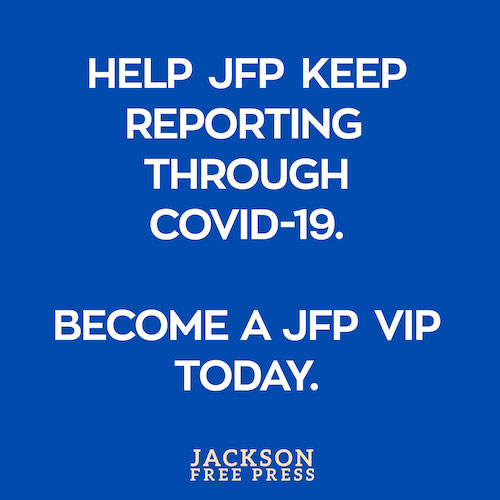 COVID-19 has closed down the main sources of the JFP's revenue -- concerts, festivals, fundraisers, restaurants and bars. If everyone reading this article gives $5 or more, we should be able to continue publishing through the crisis. Please pay what you can to keep us reporting and publishing.