I admit it. I was a dancin' fool at the JFP 2007 Best of Jackson party. I've lost 50 pounds since last July, and I think I look better than I have in 20 years. I bought a fabulous new outfit for the occasion and I had my high heels on. I had an absolute blast.
The next Monday at the JFP was a subdued affair. Almost all of us were nursing remnants of a hangover, and the energy was low. I commented to someone about my dancing, and she told me that I had rhythm—not particularly a news flash. Then she told me what her friend said about me: "Grandma's got rhythm."
I was mortified. In an instant, I went from happy, if tired, to questioning everything and feeling stupid and embarrassed. My brain was spinning: I should have acted my age and sat quietly on the sidelines watching the "young people," as my mother would have done at my age. People were laughing at me—I probably looked silly out there on the floor. All of those people who smiled and joined me on the dance floor—encouraging me and joining my fun, I thought—were obviously just patronizing me. Will that feeling of being judged and found wanting never go away?
Then it hit me. Grandma's got rhythm! Never mind that I'm not even a mother, much less a grandma. Technically, I suppose I'm old enough to be one, but that's really beside the point.
Here's the thing: I hope I'm dancing when I fall down dead. Life is a dance worth joining, and no one, ever again, is going to tell me that I can't dance when it's exactly what I want to do. I'll dance. Sometimes I'll dance all night long. Sometimes I'll dance into the morning. I'll be on the dance floor by myself if need be. I will listen to the music of life and I'll join the dance. Thank God, I have rhythm. At least I won't look like a total dork out there.
For all the times I listened to people tell me I should be reasonable, I'll dance. For all the rotten comments I've had to swallow from people who didn't understand what I wanted for my life, I'll dance. For all the opportunities I didn't grasp and all the chances I let go by, I'll dance. And I'll dance until I just can't dance any more. And then... let the wheelchair races begin!
Grandma's got rhythm. You bet. Just watch me, and if you're brave enough, try to keep up.
Previous Comments
ID

110260

Comment

That's awesome, Ronni! I am afraid not many people would say I have rhythm, but I'd like to be rocking out in some form or fashion all the way until the end. More power to ya!!

Author

andi

Date

2007-02-02T15:54:47-06:00
ID

110261

Comment

I sho nuff hate I didn't get to see this dancing! Ronni, I like your writing style, and your columns are so interesting. Makes me wish I had some talent, too. I love articles, acts, events, et al, about freedom - people shedding the shackles that's holding them back or down. I love renegades actors - those who play roles of not giving a sh1t what others think of them. I like Randy Quade in "Moving" and "Christmas Vacation". Sure, he was a low life but he was a proud one. I loved John Belushi in "Animal House" and "Saturday Night Live". I like Martin Sheen (sp) for the same reason. I like MaDonna and many more for the same reason. Maybe I like crazy folks, too. I don't know if I ever gave a crap about what others think of me, but my wife has impressed upon me that people do have expectations of you once you reach certain positions and states in life. I still don't really care what others think but I do try to conform enough to be able to provide a decent livelihood for my family and not be talked about too badly. An old man told me it's a good idea to prepare for the future just in case you accidentally get there. Dianna Ross said "I'm Coming Out." And Irene Cara said "Oh, What a Feeling."

Author

Ray Carter

Date

2007-02-02T16:24:42-06:00
ID

110262

Comment

Thanks for the kind words, Andi and Ray. Wouldn't it be great if we could have skipped childhood and all the baggage-creating garbage we carry around? Oh well... In the meantime, I'm gonna take my whiny inner child and kick its little ass, in the words of one of the Eagles.

Author

Ronni_Mott

Date

2007-02-02T16:32:21-06:00
ID

110263

Comment

I was all over the dance floor myself acting a fool, but that's the point, at least for me. I tell my husband I have to go "dance out my demons", which is my way of saying lighten up and have fun, I guess, but it works. Keep dancing, and for that matter, you should come to belly dance class, just one time. I think you would love it. I will dance as long as I am able to walk. It's way more fun to spin to the coffee pot that walk, right?

Author

colorwheeler

Date

2007-02-07T12:34:22-06:00
More like this story
More stories by this author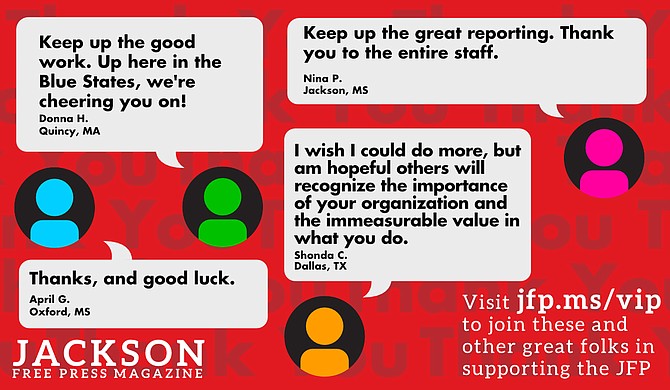 Thanks to all our new JFP VIPs!
COVID-19 has closed down the main sources of the JFP's revenue -- concerts, festivals, fundraisers, restaurants and bars. If everyone reading this article gives $5 or more, we should be able to continue publishing through the crisis. Please pay what you can to keep us reporting and publishing.