At District Attorney-elect Robert Smith's victory party, Mayor Frank Melton said that Smith is one of his long-time "kids" who will now help him with the young men of Jackson he is trying to save. "I thank God tonight that I have somebody now who will help me with these children ... who will put these drug dealers in jail."
A primary way Melton is trying to save young people is by giving them city jobs ranging from lawn workers to managerial positions in Parks and other departments. The day before the election, Melton announced that the "formerly incarcerated" would be directed by Marlon Warner—a formerly incarcerated man who pled to the lesser charge of manslaughter in 1994 after being charged with the murder of Willie Everett. More recently, Warner, 33, pled to possession of cocaine on Feb. 2, 2005. The private attorney who asked for that plea deal was Robert Smith.
Warner's plea from murder to manslaughter came under District Attorney Ed Peters. The prosecutor in the case was then-Assistant District Attorney Bobby DeLaughter, who is now a Hinds County Circuit Judge, and Warner was then defended by Public Defender Tom Fortner's office. Warner served six years for Everett's death and was released in 2000. He later served about a year for the cocaine charge.
Prior to his new job helping supervise the "formerly incarcerated" hired by Melton, Warner worked in the Parks Department. Recently, Melton called the Jackson Free Press to say that Warner and Anthony Staffney—another long-time Melton mentee acquitted of the murder of Carey Bias last year—were the two city employees who helped him oversee the camp for teen boys he held recently in Jefferson Davis County. This is the work they are paid to do, Melton said then.
Melton has told the Jackson Free Press that he has known Marlon and his brother Maurice Zedric Warner—tried alongside Staffney and Vidal Sullivan for the Bias murder—since they were children, as well as Anthony Staffney. Melton was good friends, he said, with Staffney's brother Joseph, who was killed in the early 1990s in an unresolved case.
Anthony Staffney served seven years in federal prison for a 1996 conviction on a crack distribution charge. He had two cocaine-sales charges dropped in 1997, which were prosecuted by then-Assistant District Attorney Tommy Mayfield.
Staffney went to work for Melton at the city within weeks of his acquittal of the Bias murder charge. The men were acquitted after the primary witness recanted at the last hour. Robert Smith was Staffney's attorney in the Bias case.
The Warners and Staffney come and go freely from Melton's home and office and interact regularly with the minors he mentors. He says repeatedly that he trusts them with his life—even more so than he has trusted the police over the years who, he said, targeted these men when they were kids back in their neighborhood.
In March 2006, Melton went into a bizarre and public panic after Vidal Sullivan was released from jail on a different charge, declaring that he was the "most dangerous man in Jackson" and must be "brought in" and that he might have to resign the mayor's office to hunt him down. After several days of drama, Sullivan turned himself into Melton and Police Chief Shirlene Anderson who took him before Judge Melvin Priester, not allowing media in the courtroom. The mayor and chief then drove Sullivan away, but reporters could later find no trace of him in jails in the region. That weekend—as the Sullivan saga remained unresolved—Melton and his two bodyguards were spotted by a friend of the Jackson Free Press in the Dallas airport en route to Miami, and then Bermuda, for a BMI music convention.
Within weeks, Sullivan was seen coming and going freely from City Hall. In May 2006, Melton told the Jackson Free Press that Sullivan was in City Hall to get money from Melton to buy school clothes for his young son.
In a twist of mayoral irony, in April 2005, Melton had walked out of a candidate forum presented by the Jackson Association of Neighborhoods at the Jackson Medical Mall, saying he refused to "sit next to a convicted felon."
Previous Comments
ID

129370

Comment

Donna, I check the JFP site 10-15 times a day for news, but this is news I didn't need to know about. This entire scenario of Melton and Smith along with some ex-cons mentoring children is frightening! You gotta wonder if "Breaking the Law, And Getting Away With It 101" is one of the courses of study ;-)

Author

honey2me

Date

2007-08-30T18:16:00-06:00
ID

129371

Comment

A real-life example of an (ex-)inmate running the asylum. I hope Frank is paying this guy out of his own pocket. Lord knows the city has a deficit and are even threatening layoffs. Sigh.

Author

golden eagle '97

Date

2007-08-30T18:59:13-06:00
ID

129372

Comment

I wouldn't call it "news," per se, honey. It's more like institutional memory that we pull out of the memory hole. Context is vital.

Author

DonnaLadd

Date

2007-08-30T21:22:02-06:00
ID

129373

Comment

This is insane. I think it's important to add that Sullivan got back into trouble in July 2006, for kidnapping a woman and allegedly shooting someone else. I rode along with Melton and a small army of police officers in their manhunt for Sullivan. Melton's principal hope for finding Sullivan seemed to be Maurice Warner. Warner's eyes filled with tears while discussing the matter with Melton in a loose embrace on Wood Street. Melton et al. did not find Sullivan that night, and federal marshals arrested him a couple days later.

Author

Brian C Johnson

Date

2007-08-31T01:20:52-06:00
ID

129374

Comment

We are in BIG TIME TROUBLE with no end in sight! There is an old saying that "all roads end - somewhere." The one melton and co. is on is a "turnrow." (cotton field language) With the threat of having to terminate 2,200 City workers, how can melton justify adding new criminals - I mean, staff? The relationship with Smith, which according to melton, goes back to his high school days and when he was 15, is scary. This is shaping up to be another disaster for the City of Jackson. Looking at all of the legal trouble melton and the City Council faces, Phelps Dunbar stand to make a fortune. When it's all said and done, the City will be call Phelps Dunbar, Mississippi. Think about it!

Author

justjess

Date

2007-08-31T08:39:32-06:00
ID

129375

Comment

Your mention of Phelps Dunbar reminds me of this: Wilson Carroll is still a Phelps attorney, right? He gave money to Smith and was prominently beaming around Smith and Melton at the victory party. Not deciding there's anything illegal about that, of course, but the players in the local criminal-justice saga do tend to be the same names over and over again. I should also add that I believe in giving felons employment and training, and another chance. However, it is important to make sure that they are getting the help they need before one puts them in charge of other felons, no? Not to mention children. I'm really surprised that DHS allows what they allow. This buck should stop with Gov. Haley Barbour and Col. Don Taylor. Clearly, Melton is going to do whatever he wants until someone with authority tells him to stop. Barbour and Taylor don't seem to care about Melton's mentoring strategies. And Taylor has made it clear publicly that he and Melton are old friends.

Author

DonnaLadd

Date

2007-08-31T08:43:56-06:00
ID

129376

Comment

Also justjess, in the remarks at Smith's victory party, Melton makes it sound like they talk all the time. Don't know if that's true, but if it's not, Smith should hold a press conference and disavow connections with Melton. If he doesn't publicly counter Melton's remarks, the public can, and will, just assume that he's Melton's "little brother." Is is funny how fast the silence of apprehension fell upon skeptics about the Melton/Smith friendship (including The Clarion-Ledger) after election night, eh? You can also feel the fear setting in as the folks who belittled us for raising these concerns try to change the subject. Or go completely silent. Deja vu all over again.

Author

DonnaLadd

Date

2007-08-31T08:47:30-06:00
ID

129377

Comment

Ok, playing devil's advocate here, isn't it true that the rate of convicted felons among African-American males in the city of Jackson is probably very high, compared to suburbs? And along those lines, that part of creating a more vibrant community is giving felons an opportunity to work rather than a dead end street where more crime is their only option?

Author

Izzy

Date

2007-08-31T08:50:09-06:00
ID

129378

Comment

Izzy, we might have cross-posted. See my comments above: I should also add that I believe in giving felons employment and training, and another chance. However, it is important to make sure that they are getting the help they need before one puts them in charge of other felons, no? Not to mention children. I'm really surprised that DHS allows what they allow. Do you think that two recent felons would be put *in charge* of teen boys at a camp? I can see speaking to them about how their lives have changed.

Author

DonnaLadd

Date

2007-08-31T09:02:41-06:00
ID

129379

Comment

Well, I don't know. It would depend on if they are still under probation and also if they had been convicted of a drug crime, if they were willing to undergo drug testing. I mean, you can make the argument that they are exactly the guys to mentor these kids because they know first had the effects of prison, of the lifestyle. It's something I want to think more about.

Author

Izzy

Date

2007-08-31T09:13:43-06:00
ID

129380

Comment

There is likely a difference between the word "mentor" and "manage." And I suspect you would agree that there ought to be policies and standards in place before felons are put in positions of directing children. I assume they are being drug-tested, if they are full-time. It is hard to get information like that out of this administration. Melton and Charles Melvin told me last year, for instance, that all the young people being hired through temp agencies were undergoing drug tests, but City Council later ascertained that that was false. I'm also curious about the process by which different former felons apply to direct the formerly incarcerated city employees. Right now, it sounds like Melton is just putting his long-time mentees into these positions without there being any kind of screening/competitive process for the best person for the job. I could be convinced that someone convicted of drug crimes could make sense to help steer kids away from that direction, but only after they've gone through specific training on how to provide such counseling. I'm really not sure about putting someone who served time for manslaughter in charge of kids at a camp. That's a long way from the idea of giving a felon gainful employment. The truth is, a lot of young men who have gone to Melton's camps over the years after later gotten in serious trouble. Could that indicate that he may not know exactly what he is doing? There is a reason that people train to do this kind of work and are held accountable by government agencies like the Department of Human Services. We also need some sort of public tracking/accountability system if the city is going into the business of hiring and rehabilitating felons, so that we-the-people can ask at any given time what is going on, and how things went with a certain person. For instance, I have no idea if Donald Ray Quinn ("Donnie Money") is still in his good job with the city; I've heard he isn't, but I'm not sure why. There have to be ways that we can know that (a) more good than harm is being done with these hires and (b) that our money is being spent in the smartest fashion. Also, (c) that Melton isn't just hiring his young friends, which I've heard other young people in the city complain about a lot.

Author

DonnaLadd

Date

2007-08-31T09:24:24-06:00
ID

129381

Comment

Interesting column, ladd. You definitely have your information correct. Props to you on that. There's just something in the water that doesn't sit well with ANYTHING that I just read concerning the mayor's constant involvement with shady people. Maybe one day, that which has been completely done in the dark will come to the light. Keep your fingers crossed.

Author

dpsmith

Date

2007-08-31T15:58:15-06:00
ID

129382

Comment

It might take a bit more than crossed fingers, but I get your point. ;-)

Author

DonnaLadd

Date

2007-08-31T16:38:33-06:00
ID

129383

Comment

Take note Meltonites. "11 N.J. Officials Arrested on Corruption" TRENTON, N.J. (AP) - FBI agents arrested 11 public officials in towns across New Jersey Thursday on charges of taking bribes in exchange for influencing the awarding of public contracts, the U.S. Attorney's Office said. Two of those arrested are state lawmakers, two are mayors, three are city councilmen, and several served on the school board in Pleasantville, where the scandal began. All 11, plus a private individual, are accused of taking cash payments of $1,500 to $17,500 to influence who received public contracts, according to criminal complaints, said Michael Drewniak, a spokesman for U.S. Attorney Christopher J. Christie. It appears this all started with the school board. The investigation began last year with Pleasantville schools, near Atlantic City, Drewniak said. The FBI established an undercover insurance brokerage company purporting to employ the government's two cooperating witnesses and undercover agents. The probe widened when Pleasantville school board members referred the cooperating witnesses to public officials in northern New Jersey, Drewniak said. Just some food for thought.

Author

pikersam

Date

2007-09-06T12:49:56-06:00
ID

129384

Comment

Interesting food for thought. You don't think folks are dumb enough to think they wouldn't get in trouble for helping someone do bad stuff, right?

Author

DonnaLadd

Date

2007-09-06T13:55:46-06:00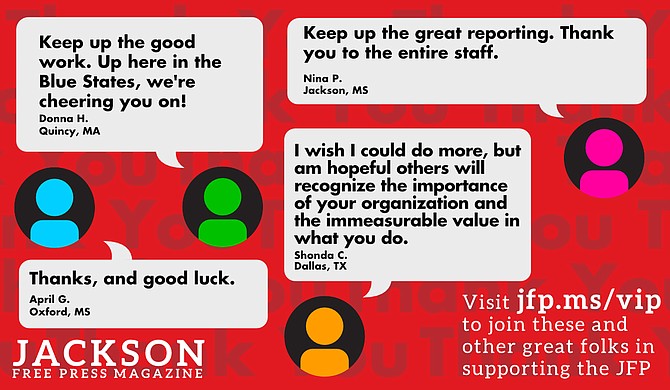 Thanks to all our new JFP VIPs!
COVID-19 has closed down the main sources of the JFP's revenue -- concerts, festivals, fundraisers, restaurants and bars. If everyone reading this article gives $5 or more, we should be able to continue publishing through the crisis. Please pay what you can to keep us reporting and publishing.