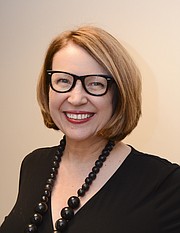 In one of those bizarre twists of fate that keep happening to me since I returned to Mississippi, I ended up recently spending a Saturday afternoon in Neshoba County with a camera crew from Glamour magazine. As if that weren't odd enough, we were at two of the most historic locations in Neshoba County, actually in the U.S. The über-hip crew, flown in from New York and Los Angeles, was doing makeup, arranging clothing, and taking pictures first at the spot where a gaggle of Klansmen killed civil rights workers James Chaney, Andrew Goodman and Michael Schwerner on June 21, 1964. Then the crew moved to Mount Zion, the black Methodist church that Klansmen burned to both punish the parishioners for trying to register blacks to vote, and to lure the civil rights workers to Neshoba County from Meridian so that they could be "eliminated."
It was quite the group of people gathered in front of Mt. Zion that afternoon: James Chaney's daughter, Angela, whom he would not live long enough to meet, now a nurse and gospel singer in Meridian. Her 14-year-old daughter, Jamie, who plans to be an obstetrician. David Dennis, who along with Bob Moses, was the black organizer of Freedom Summer 1964 who led the fight to register blacks to vote in Mississippi. His son, David Dennis Jr., a senior at Murrah High School who likes to discuss, think and write about serious issues, much like his father. Stanley Dearman, a newspaper reporter back when the "three boys," as they're often called, were killed, and the editor of the Neshoba Democrat for many years until he retired recently, a man who would like to see criminal charges brought against the murderers during his lifetime.
The Glamour folks were fun, loud, confident, curious. The editor is a Jewish woman who is mesmerized by the complexities of civil rights in the South. The makeup/hair stylist is a gregarious and beautiful woman who happens to be Michael Jackson's sister-in-law. The photographer's assistant is British and looks a bit like a Ramone. The photographer, who usually shoots high fashion, had studied the case and happened to be friends with Alan Parker, the director of the film "Mississippi Burning," the only real attempt by Hollywood to tell the story of what happened in my hometown back in June 1964.
Throughout the day, David Dennis filled in details about the life of his good friend James Chaney to the young hero's daughter. Chaney was 21 when he was savagely murdered on Rock Cut Road on a spot that is still unmarked by a memorial. He had already been working for the Civil Rights Movement for a couple years by that point; he was fearless and determined and could drive the Ford Fairlane station wagon, owned by the Congress of Racial Equality that was bringing in the summer volunteers, fast and furious through the back roads of Mississippi if the Klan came along. He was driving the day the three young men—Schwerner was a seasoned 24-year-old; Goodman at 20 had just arrived the day before—were stopped by Deputy Sheriff Cecil Price and held in the local jail until the lynch mob could gather.
James Chaney was a hero for all Mississippians, a man who was willing to risk his young life so that black and white Mississippians could know and love each other, work, dine and dance together. He gave his life to make Mississippi a better place for all of us. You could say that he died so a motley crew could stand together in front of Mount Zion on a March Saturday in 2004.
But you don't know that from the film "Mississippi Burning"—by the time the movie opens, Chaney and the others are dead and buried under a dam, the white FBI heroes have moved in, and a myth has been created that made a hero out of the deputy's wife. What too many people, especially young people, know about that crossroads in history, came from that movie, from outsiders coming in and trying to tell, and sell, our stories. And screwing them up.
That fact caused a passionate argument at the photo shoot at Mount Zion. It started when Victoria, the makeup artist, asked me exactly what was Freedom Summer. I felt a bit like C-3-P-O in "Return of the Jedi" as I took a deep breath and started trying to fill in the gaps of a very complicated story. Standing next to James Chaney's daughter and glancing toward Dave Dennis, I quietly told her that Moses and Dennis, who at that moment was looking at the grave stones of uncelebrated heroes of the community lying at rest there, were leaders for our time, men whose names aren't known by enough young people. The stories just haven't been told all that well, I said.
Dennis and Dearman, another courageous man, drifted toward us. Soon, every one of us was gathered in a tight circle talking about the murders. The film "Mississippi Burning" quickly came up; when it did, Dennis and I—two very different people of different generations—said almost simultaneously: "That's a terrible movie."
The L.A. folks—they who love film—looked surprised. Why? "Because it whitewashed history," Dennis said. "It was a myth. The FBI were not the heroes."
Indeed, one story that went untold—in addition to the courage and drama and even humor it took for all those white college students and the local young blacks to mix and work together—was how hard the civil rights workers, including Schwerner's young wife, had to pressure both the state and the government to do anything about the men who lay missing under a dam for 44 days, red clay clasped in Goodman's hand. Looking directly at Angela, Dennis repeated a sentiment voiced repeatedly by people who understand this case: "The FBI never would have been involved had it only been James Chaney who died that day."
The British photographer's assistant didn't want to accept our argument, though. "All films take liberties with the facts," he said, or something to that effect.
"They shouldn't have in this case," we responded. "This is all young people know about the case—what was in 'Mississippi Burning.'" The group nodded their heads in agreement at that. "They need to know what really happened, who the real heroes were. They need the blanks filled in." The assistant (a delightful chap, by the way) still resisted: "But, but …"
Then I looked at them squarely and said, "Name me one black hero in that movie other than her father." I pointed at Angela. "And he had died by the time the movie started," Dennis tag-teamed.
They couldn't because there weren't any. Black Mississippians were victims in that movie, not courageous heroes. I pointed towards the graves of Bud and Beatrice Cole. "This place is filled with them. Their stories need to be told." By that point, Victoria, with tears in her eyes, started passionately telling us that she just hadn't known what really happened until that moment, and she was glad to finally know.
Mississippians must tell our own stories, whether on film, in books or in newspapers. We must take them back; we are the only ones who can get them right. They belong to us. Of course, we have to seek them out and be willing to face the stories ourselves before we can expect anyone else to understand them. The cemetery at Mount Zion isn't a bad place to start.
Previous Comments
ID

69302

Comment

It's about damned time. Jerry Mitchell reports in The Clarion-Ledger today that there is a move to get a historical marker at the spot where the three men were killed in Neshoba County. It so desperately needs to happen. Everytime I visit that spot, it just kills me that there is no sort of memorial there. Right now, there is no marker to the three men anywhere in "white" Neshoba County; there is a historical marker at Mt. Zion (paid for by a black radio station in Jackson) and one in front of Mt. Nebo in Independence Quarters (moved raised by that community). I did hear recently, as Mitchell reports, that the city is considering putting an exhibit in the renovated Depot. That's a great idea. I suggest that JFP readers get behind this campaign to get the marker at the spot where they were killed. I'll find out what we can do to help it move forward and report back. http://www.clarionledger.com/news/0403/29/ma01a.html

Author

DonnaLadd

Date

2004-03-29T13:00:09-06:00
Support our reporting -- Become a JFP VIP.
The news business has changed dramatically in the past year, and we need your help more than ever to keep bringing you important stories about Jackson and the Metro. Become a JFP VIP with an annual membership or you can Sign up as a monthly supporter. Thanks for anything you can do to empower our journalism!