Latest Zogby poll: "As Democrats Vote in Iowa and New Hampshire, President Bush Looks Vulnerable in Both His Re-Elect and Face-Off with Generic Democrat; Bush's Job Performance 49% Positive, 50% Negative; Democrats Lead Over Republicans in Congressional Generic, New Zogby International Poll Reveals
President George W. Bush's job performance has dropped since mid- December, while his vulnerability increases when matched against an unnamed Democrat or when respondents are asked if he should be re-elected. The most recent Zogby America poll of 1000 likely voters chosen at random was conducted January 15-18, 2004 and has a margin of error of +/- 3.2 percentage points. Slight weights were added to region, party, age, race, religion, and gender to more accurately reflect the voting population. Margins are higher in sub-groups.
Overall opinion of the President has dropped from mid-December. Nearly half (49%) say their opinion of him is somewhat or very favorable, while 50% say it is somewhat or very unfavorable. In December, opinion was 53% favorable, 47% unfavorable. Nearly two in five (41%) would vote for Bush, while 45% would opt to support an unnamed Democrat over Bush. In December polling, Bush held a slight edge over a generic Democrat. Nearly one in eight are unsure or prefer another choice."
See chart at link above.
Previous Comments
ID

137003

Comment

Here's a fun tool for gauging which candidate you should vote for this year. I got a shock after answering all the questions. http://www.presidentmatch.com/Guide.jsp2

Author

Nia

Date

2004-01-30T13:31:44-06:00
ID

137004

Comment

Thanks, Nia. That was fun. President Bush and I apparently match on only 6% of issues. Hee! The WSJ has a good series on politicians wives today. If I were to choose candidates based on spouses, I think I'd have to go for Edwards. Although the other Dr. Dean is pretty cool, too.

Author

kate

Date

2004-01-30T14:27:07-06:00
ID

137005

Comment

Now I'm embarassed. I agree with Bush on a whopping 13% of the issues mentioned. I would vote for Dean, too, if I were voting based on spouses, but I don't know much about Edwards's wife. Going now to www.nytimes.com to read that article.

Author

Nia

Date

2004-01-30T14:37:27-06:00
ID

137006

Comment

Nia, it was WSJ, not NYT, which is why I didn't post the link, since it's paid subscription only. Plus, for my scores, I was deliberately 'extreme' on alot of my viewpoints, just to see what would happen. So, in reality, my match with Bush is probably a little bit higher than 6%.

Author

kate

Date

2004-01-30T15:05:20-06:00
ID

137007

Comment

Duh. That explains why I couldn't find it! :-) Okay. going now to WSJ instead!

Author

Nia

Date

2004-01-30T15:14:22-06:00
ID

137008

Comment

Al Sharpton?

Author

Ex

Date

2004-01-30T15:27:31-06:00
ID

137009

Comment

OMG, Ex! Say it ain't so! Or are you asking if that's who topped my questionaire?

Author

Nia

Date

2004-01-30T15:29:27-06:00
ID

137010

Comment

Nia, it's me. According to President Match, I'm a 100% match with Sharpton.

Author

Ex

Date

2004-01-30T15:48:16-06:00
ID

137011

Comment

I'm saddened. :-) Seems I'm a perfect match for Kucinich, with Kerry running a fairly close second. Now we know that the evil AOL empire is really a front for the GOP's efforts to draw votes away from Dean! (Just kidding.)

Author

Nia

Date

2004-01-30T16:02:23-06:00
ID

137012

Comment

I'm a 100% match with Kucinich, too, embarassingly enough. Kerry scored higher than I would have thought as well. Sharpton came in second for me. The whole thing was just scary.

Author

kate

Date

2004-01-30T17:22:58-06:00
ID

137013

Comment

Scary, indeed. When the results popped up, I couldn't stop myself from thinking, "Kucinich? Who's that?" Sharpton, predictably, didn't show up in my results. If he had, I would have fallen out of my chair. Glad I'm not the only one who got a shock. Do you think there's serious research behind the way the answers are tabulated or is it purely entertainment? Mind you, that question wouldn't have occurred to me had I not been so surprised by the results.

Author

Nia

Date

2004-01-30T17:43:09-06:00
ID

137014

Comment

I got Sharpton too. and a 100% match too !! Followed by Kerry at and Dean at 93. (for the record, I pesonally am split between Kerry and Edwards)

Author

Philip

Date

2004-01-30T18:27:12-06:00
ID

137015

Comment

Philip and Ex got Sharpton!? This thing must be rigged!

Author

DonnaLadd

Date

2004-01-30T18:30:50-06:00
ID

137016

Comment

See! See! It's not just me wondering. It IS a conspiracy!

Author

Nia

Date

2004-01-30T18:43:26-06:00
More like this story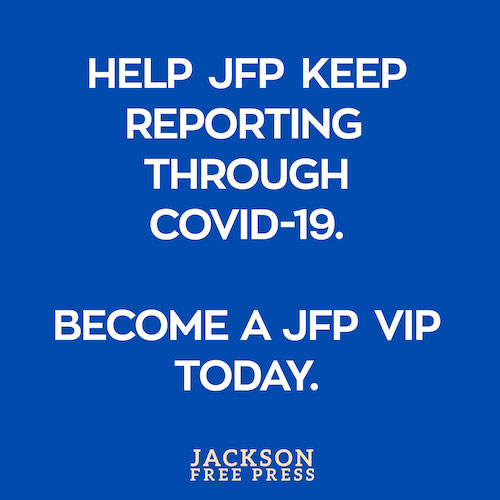 COVID-19 has closed down the main sources of the JFP's revenue -- concerts, festivals, fundraisers, restaurants and bars. If everyone reading this article gives $5 or more, we should be able to continue publishing through the crisis. Please pay what you can to keep us reporting and publishing.