"'Dealing with race is about educating white folks,' [Howard] Dean said in an interview Tuesday on a campaign swing through the first primary state where African-American voters will have a major impact. 'Not because white people are worse than black people about race but because whites are in the majority, and therefore the behavior of whites has a much bigger influence on hiring practices and so forth and so on than the behavior of African-Americans.'"
This is from a piece by Derrick Z. Jackson in the Boston Globe. He writes: It is unknown whether Dean's style of education will have a big influence on either white or African-American primary voters at the expense of, say, Wesley Clark's experience with affirmative action in the military or John Edwards's Clintonesque folksiness. While the Republicans have baldly capitulated to racism in modern presidential campaigns, such as appearing at Bob Jones University and claiming we are so close to a 'colorblind' society that affirmative action programs can be dismantled, the Democrats have struggled to find a message that attracts swing white voters and loyal voters of color at the same."
"The last Democrat in the White House, Bill Clinton, who was hugely popular with African-American voters, started a national discussion on race but abandoned it during the Monica Lewinsky scandal. Clinton also never challenged Republican-inspired laws that had a disastrous impact on young African-Americans and Latinos, such as mandatory sentencing and much harsher jail terms for possession of crack cocaine than for powdered cocaine."
"Dean would not discuss the Clinton era. He did say that as president, he would try to end disproportionate drug sentencing and mandatory sentencing. He said he is a firm supporter of affirmative action. He said perhaps preferential points could be given to companies seeking federal contracts who can demonstrate diversity."
"Dean said proactive measures are still necessary to counteract the unconscious biases that confirmed by many studies showing that job discrimination continues to be a major problem. "One generation does not make up for 15 generations of slavery and Jim Crow," Dean said.
[emphasis added.]
Previous Comments
ID

136906

Comment

"never challenged Republican-inspired laws that had a disastrous impact on young African-Americans and Latinos, such as mandatory sentencing and much harsher jail terms for possession of crack cocaine than for powdered cocaine." I don't want to turn this into a drug discussion, but isn't crack cocaine supposed to be (and i think this is the key test for whether or not a substance ought to be illegal) MUCH more addictive AND MUCH more quickly addictive AND makes ones behavior more erratic? (pot legalization, i'm undecided but leaning in favor of legalization - but cocaine, heroin, etc. - THAT is another story). Sorry if that's but fortunately my experience with drugs is extremely limited!

Author

Philip

Date

2004-01-02T23:07:12-06:00
ID

136907

Comment

Philip: After reading your question I was curious about the arguments, too. A quick Google landed me -- ironically -- at the ACLU Web site, in a brief that was written in 1993 that addressed the disparity in sentencing in cocaine offenses. Some excerpts... The problem (as of the date of this brief): Since the Controlled Substances Act of 1970, Congress has drawn a clear distinction between the manufacture and distribution of a drug and its simple possession. Regardless of the drug, the penalty for simple possession was the same -- a maximum of one year imprisonment for a first time offender. However, in 1988, Congress enacted an amendment to the Anti-Drug Abuse Act of 1986 that created a distinction in sentencing with respect to one substance, cocaine base or "crack." This amendment set a mandatory minimum sentence of five years for a first time offender's simple possession of more than five grams of crack cocaine. The maximum one year penalty for a first offense remained the same for possession of any other form of cocaine, including cocaine hydrochloride (powder cocaine). The sentence for possession of crack cocaine, thus, is 100 times harsher than for powder cocaine. The sentencing for dealing was(is?) 10 years for 5 kilograms of powered cocaine and 10 years for 50 grams of crack. Are they different? Crack is cocaine. Scientists such as Charles Shuster, M.D., the director of the National Institute on Drug Abuse under President Reagan, have pointed out that essentially there is no difference between crack and powder cocaine. The distinction lies in the manner in which the drug is ingested -- cocaine powder is usually absorbed through the nasal passages and sniffed, snorted, or freebased; whereas crack cocaine is absorbed through the lungs and smoked. More addictive? Dr. Schwartz stated that no method of ingestion is more addictive than another: smoking crack is not more addictive than snorting powder. In fact, he believes that intravenously-injected cocaine, not smoking it, is the leading cocaine-related threat to both the user and society. He reports that three times as many deaths are reported from snorting cocaine. Also, heart and lung problems are much more common among intranasal users and, from a public health perspective, injecting cocaine increases the threat of infections, including HIV and hepatitis. More prone to danger? Finally, Professor Goldstein found no difference in the violence level between the powder cocaine and the crack cocaine market. During the Symposium, he used the example of Miami as being the "murder capitol of America" during the late 1970's and early 1980's -- the crime there being driven by a distribution war over powder cocaine. He characterizes New York City and Washington, D.C. as the current crime capitols, as a result of the crack distribution wars. The Department of Justice has recognized that the connection of drug use with crime "oversimplifies their relationship," and that "a wide range of psychological, social, and economic incentives can combine" to produce violent crime. In sum, extrinsic socio-economic factors have commonly been the indicators of crime and violence, as opposed to any factors intrinsic to crack. It's just one source, but I'm too tired to look for another one ;-) I think it speaks to your question, though. I think overall the most saliant point would be this: Even if crack is more addictive than powered cocaine, then how is that addictiveness addressed effectively by mandatory minimum sentencing? http://archive.aclu.org/congress/crack.html

Author

Todd Stauffer

Date

2004-01-03T03:37:19-06:00
ID

136908

Comment

thanks todd

Author

Philip

Date

2004-01-03T18:07:02-06:00
More like this story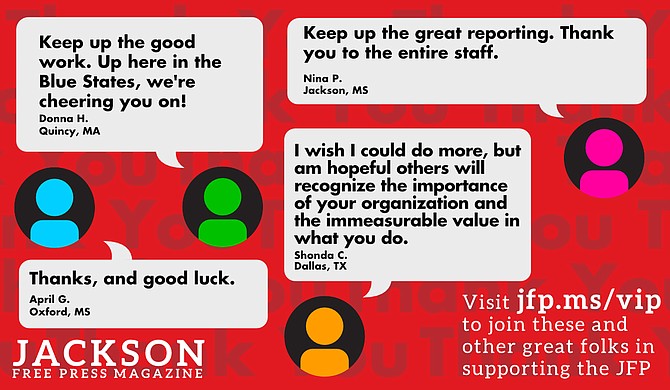 Thanks to all our new JFP VIPs!
COVID-19 has closed down the main sources of the JFP's revenue -- concerts, festivals, fundraisers, restaurants and bars. If everyone reading this article gives $5 or more, we should be able to continue publishing through the crisis. Please pay what you can to keep us reporting and publishing.