The Oakland A's have turned conventional baseball wisdom into a lie. Many people who work in, report on or follow major league baseball say that the game has changed from an athletic contest into a financial one. The small-market and/or cash-poor teams have no chance to compete against free-spending clubs like the New York Yankees and Mets, Boston Red Sox or Atlanta Braves.
So how does a team like Oakland win so many games? There was stretch in recent years when the A's, despite having the lowest or second-lowest payroll in the majors, won more games than any team than Atlanta.
That's the central question in "Moneyball: The Art of Winning An Unfair Game" (W.W. Norton, 2003, $13.95) by Michael Lewis. The paperback edition, which is just out, also includes an afterword on the furor the book has unleashed since its first publication in 2002.
Lewis says the A's, led by general manager Billy Beane, have won by rethinking baseball, how it's played and managed, and how players are selected. By seeking new baseball knowledge, the A's have found players who are undervalued by traditional baseball statistics and scouting. That's how the team has kept winning despite a steady loss of its star players to free agency.
These days, the A's have a little more money. Their 2004 payroll of nearly $60 million is No. 16 among the 30 major-league teams, according to The Associated Press. The Yankees, who have the top payroll, will pay almost $183 million this season. But as of Monday, April 19, the A's led the AL West.
Beane is portrayed in the book as intelligent, shrewd and a bit of a maniac when it comes to getting what he wants for the A's. Lewis hypothesizes that Beane's failure as a player—he was a first-round draft pick of the Mets who was never more than a journeyman major leaguer—drives Beane the GM's refusal to trust traditional scouting of players. Longtime Jackson baseball fans will remember that Beane played for the Class AA Jackson Mets in the early 1980s. Beane was more successful off the field, meeting women, than he was on the field.
A large portion of the book is devoted to the inadequacy of traditional baseball stats in the evaluation of players. Baseball writer Bill James has argued that traditional baseball stats don't just mislead, they lie about what happened on the field. Why does baseball allow this to happen? Because the people who run the game believe they can evaluate a player based on what they see. Beane knew from personal experience the peril of being victimized by what one sees. So the A's seek other, less obvious ways to find players who were productive and undervalued by other teams.
The A's favorite statistic for hitters can be boiled down to on-base percentage. Walks are prized; strikeouts are the devil. And once a player gets on base, the A's don't want him to take unnecessary risks by stealing bases.
On the pitching side, the A's have signed pitchers, especially relievers who are undervalued by other organizations. The A's treatment of closers is akin to animal husbandry: The team finds a closer, pumps up his value by allowing him to assemble gaudy stats (which the A's don't care about, anyway) and then cashes in by trading him to another team for more undervalued prospects and money.
Lewis devotes nearly two chapters to A's reliever Chad Bradford, a Byram native. Bradford is a submariner, which is a more macho way of saying he throws underhand. At every step of his baseball career, at Central Hinds Academy, Hinds Community College, Southern Miss and in the Chicago White Sox organization, Bradford had found success by altering his pitching motion. But the White Sox didn't like him because he just didn't look like a big-league pitcher. The A's fell in love with his efficiency at getting hitters out and obtained him in a trade. He has proven them right in Oakland and is still getting people out for the A's.
Ultimately, Lewis says, the A's are more interested in baseball process than results. They believe if they find players who are undervalued statistically and those players perform as expected, success will follow in the form of winning games. Does this mean the A's will win a World Series? So far, no. The A's have been in the playoffs the last four years, but they haven't made it to the Series. The playoffs are so short that they're a statistical crapshoot.
Despite the furor Lewis' book stirred in baseball circles, someone must be listening. Two of Beane's former assistants are now GMs of the Toronto Blue Jays and Los Angeles Dodgers. And Theo Epstein, a Beane disciple, is GM of the Red Sox. Epstein hired Bill James as a consultant. Wonder where he got that idea?
— Doctor S
More like this story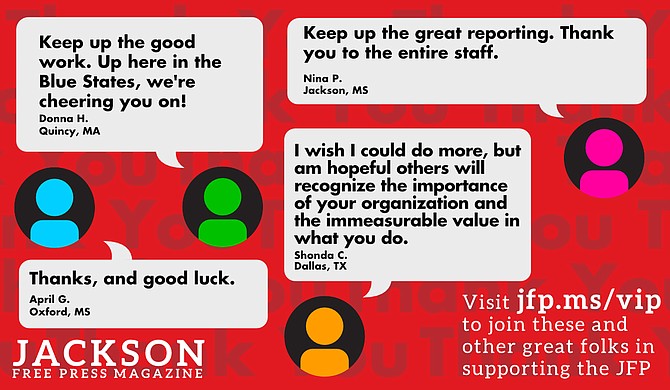 Thanks to all our new JFP VIPs!
COVID-19 has closed down the main sources of the JFP's revenue -- concerts, festivals, fundraisers, restaurants and bars. If everyone reading this article gives $5 or more, we should be able to continue publishing through the crisis. Please pay what you can to keep us reporting and publishing.