Ala. Gov. Riley is causing serious discussion and though by arguing that the Bible supports raising state taxes to care for the poor. He is arguing for--drum roll-- a progressive tax system. The New York Times reports: "If Governor Riley's tax plan becomes law — the voters still need to ratify it in September — it will be a major victory for poor people, a rare thing in the current political climate. But win or lose, Alabama's tax-reform crusade is posing a pointed question to the Christian Coalition, Focus on the Family and other groups that seek to import Christian values into national policy: If Jesus were active in politics today, wouldn't he be lobbying for the poor? ... Alabama's tax system has long been brutally weighted against the least fortunate. The state income tax kicks in for families that earn as little a $4,600, when even Mississippi starts at over $19,000. Alabama also relies heavily on its sales tax, which runs as high as 11 percent and applies even to groceries and infant formula. The upshot is wildly regressive: Alabamians with incomes under $13,000 pay 10.9 percent of their incomes in state and local taxes, while those who make over $229,000 pay just 4.1 percent. ... Governor Riley's plan, which would bring in $1.2 billion in desperately needed revenue, takes aim at these inequalities. It would raise the income threshold at which families of four start paying taxes to more than $17,000. It would scrap the federal income tax deduction and increase exemptions for dependent children. And it would sharply roll back the current-use exemption, a change that could cost companies like Weyerhaeuser and Boise Cascade, which own hundreds of thousands of acres, millions in taxes. Governor Riley says that money is too tight to lift the sales tax on groceries this time, but that he intends to work for that later." For more info, see Riley's Web site. National Review fires back.
More like this story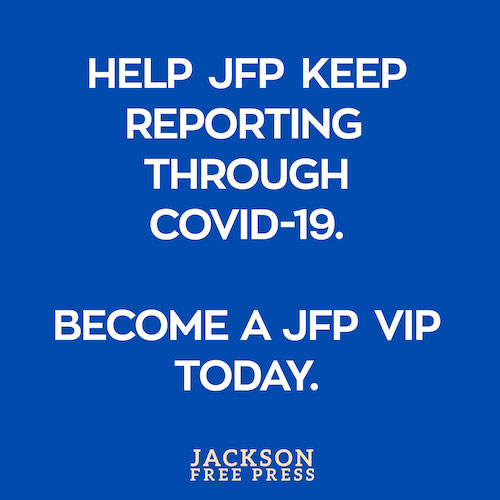 COVID-19 has closed down the main sources of the JFP's revenue -- concerts, festivals, fundraisers, restaurants and bars. If everyone reading this article gives $5 or more, we should be able to continue publishing through the crisis. Please pay what you can to keep us reporting and publishing.