Those of us old enough to remember W.C. Don's, Midnight Sun, Inez's, The Mosquito and the University Pub recall these ground-breaking Jackson music establishments with a nostalgic sigh of passing. In Jackson over the years I've seen The Strokes, Smash Mouth, Unrest, Stereolab, The Flaming Lips, R.E.M., The B-52s, The Cult, Henry Rollins, Sebadoh, Social Distortion, Man Or Astroman, The Connells and thousands of amazing, virtually unknown indie talent. For the past several years, a lack of consistency and information, among other problems, has created a void in this once-thriving scene. International bands like American Analog Set, Of Montreal, The Field Mice and True Love Always played Martin's Lounge, and no one showed up. Crippled and unorganized, the masses of indie creed are beginning to feel for a pulse. The once-isolated efforts of a few frustrated individuals are now starting to band together to cross-promote and get the word out on what is happening. And that's a good thing.
A local music underground is on the rise in the capital city. An independent record label based in Jackson known as the Esperanza Plantation and founded by Scott Prather and Chaney Nichols is finding its audience. The footing of this local indie rock scene has quickly garnered a solid reputation, drawing heavily from the untapped and cutting-edge market of under-21 supporters.
That means, of course, that the scene is about the music and not cheap beer. That, too, is a good thing. The indie alt-Christian format has consistently been drawing local and national acts to The CLB in Olde Towne Clinton for over a year now. Friday nights twice a month you'll hear between two and five bands drawing more than 250 persons between 15 and 25 years of age. The Esperanza Plantation family has developed its sound, which ranges from the acoustic-based folk-indie rock stylings of A Becoming Walk, the melodic art or experimental emo alternative of Bellador and Questions In Dialect, and the raw, punk-rooted energetic rock of Fletcher. These bands find influences in bands from Nirvana and Braid to Sigur Ros.
The personnel of the Esperanza Plantation and its following can no longer cram any more music into their two nights at The CLB and are currently searching for places to lay down roots. In the coming weeks, they will bring four national indie rock bands from the Seattle, Wash.-based Tooth and Nail Records to perform at The CLB, MusiQuarium and Soulshine Pizza Factory, along with the added support of Palmer Houchins and Lou Frascogna and their "All Ages, Low Wages" project.
"All Ages, Low Wages" is a growing effort to develop an all-ages (primarily indie) music scene in Jackson and fill the gap between up-and-coming, lesser-known indie bands, existing venues and the growing sub-culture fan base that is tired of driving across the state to places like Oxford to hear indie/alternative music.
The 2003 Jackson indie scene is a bit like a gathering of tribes that have been biding their time, waiting for an idea to take hold in Jackson, and is finally gathering steam. The message: Give people of all ages a quality means of expression and entertainment and allow them to make it their own. With virtually no pop culture or radio interest, a local underground music scene is beginning to emerge on its own.
How to dive into the burgeoning indie music scene? The Esperanza Plantation's first two releases are coming out this month. To celebrate, MusiQuarium in Banner Hall is hosting a release party on Sunday, March 2, with Questions In Dialect and A Becoming Walk performing. On Monday, Feb. 24, Soulshine Pizza will host Tooth and Nail artists Furthermore (indie hip-hop) and Calibretto 13 (punk) with Fletcher for an all-ages show. Then Cool Hand Luke, Bellador and Fletcher will appear at the CLB in Clinton on Sunday, March 16 at 7 p.m. Keep watching the Free Press for more "All Ages, Low Wages" events as the musicians and promoters try to forge a consistent alt.-indie scene in Jackson. Visit www.aa-lw.net or jacksonfreepress.com for event details.
Arender's Alt-Advice
Since 1993, Robert Arender has played a vital role in developing the alternative-indie music scene of Jackson, bringing in bands like Versus, Fugazi, Ween, Superchunk and Sebadoh on a regular basis. In 1994, Arender opened Swingset Records in downtown and began bringing bands like Teenbeat Record's Unrest and Stereolab. For the past six years, he has booked the acts at Martin's Lounge. Superband Wasteband and The Vamps played their first shows at Martin's. What began with the occasional local band on a Saturday night evolved into national acts from labels Sub-Pop, k, Elephant 6, Teenbeat, Tigerstyle, Merge, Alternative Tentacles and Matador, among others.
Admittedly, it is sometimes difficult to get the word out to people who might like Of Montreal, American Analog Set, Her Space Holiday, Wesley Willis, Elf Power, The Sunshine Fix, Circulatory System or Trembling Blue Stars. Arender blames a lack of information. "It's not the people's fault; they can't read the future and know that these bands will be huge one day and that they missed the opportunity to see them in a small venue and possibly get to meet them," Arender says. He says fans needs one place to find all the info. "One thing Jackson needs is a music publication either via Web or press that focuses on all genres with knowledgeable writers. We need a Jackson music Web page with music listings, links, mp3s, articles, in-house and live show reviews, a Web radio station and general music info on new releases and what we're listening to," he adds.
Arender also wants to see more spaces for people under 21 to hear good indie music. "We need a larger venue for ages 18 and up, rather than the 21-plus standard. We need continuity and originality in the local music scene with bands that have been around and grown over a couple of years and not the same old bars with the same bands that play every other place every other week."
Until Arender gets his full-fledged music publication, you can find out who is playing where and when at the JFP Web site, complete with band links. "Get on that Internet machine and find out. The key is wanting to see a good show," he says.
And if you don't know how great Iron and Wine (Sub-Pop) or Palomar are, go find out. They will be at Martin's the week of March 10. And, yes, Arender will be there.
— Herman Snell
More like this story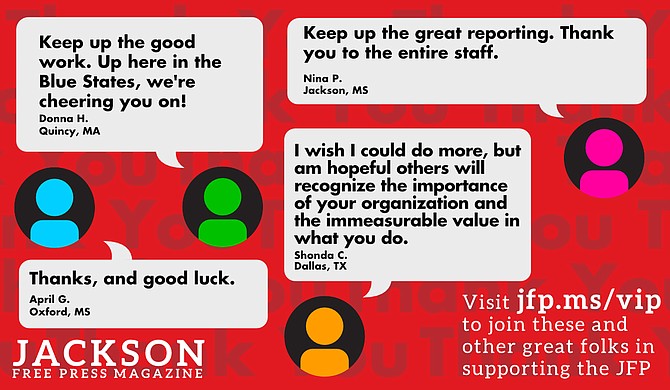 Thanks to all our new JFP VIPs!
COVID-19 has closed down the main sources of the JFP's revenue -- concerts, festivals, fundraisers, restaurants and bars. If everyone reading this article gives $5 or more, we should be able to continue publishing through the crisis. Please pay what you can to keep us reporting and publishing.