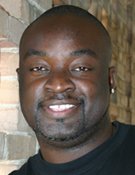 Brad Franklin
Stories this photo appears in: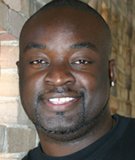 Politics
There's an old adage that says, "When someone shows you who they are, believe them."
Politics
In the past month we've been through one hurricane, two national conventions and three weeks of preseason football. Here are a few of my casual observations.
Politics
Of dreadlocks and MBAs; of fashion trends and government intervention; of earrings and the news. Don't worry; I'm about to make my point.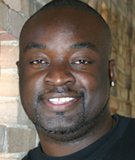 City & County
The political gamesmanship has begun. It's nearly seven months until our next municipal elections and, already, folks are jockeying for position.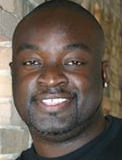 Politics
Change is not a word a lot of people are comfortable with, especially in the South. But if you're frustrated with partisan politics, perhaps you should see fit to just ...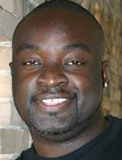 Lets just get to the bottom line. The "saggy pants" debate is perhaps the most ridiculous, over-talked issue of modern times. It's downright stupid. And might I add ... stupid.
Brad "Kamikaze" Franklin--community activist, entrepreneur and Jackson Free Press columnist--called on the Jackson community this morning to engage in proactive dialogue and finding connections to move the city forward.
Domestic Violence
Men get a bad rap. Oftentimes we deserve it. But generally—luckily—the many good ones among us overshadow the bad apples. As we look forward to the annual JFP Chick Ball ...
The water crisis of last week is behind us, but the effects may remain for years to come. It proved to be a pivotal moment in this city's Renaissance. We ...
You blew it. You caved, crumbled, buckled, tucked tail and ate crow.
"Those that succeed are the ones that show up" is a mantra that I live by and practice. It is the simple premise that one's mere presence can be a ...
NPR's Bryant Park Project did a piece yesterday about segregated school proms in Charleston, Miss. (a piece that was inspired by Kamikaze's column in the Jackson Free Press on the ...