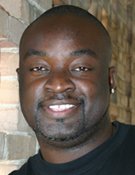 Men get a bad rap. Oftentimes we deserve it. But generally--luckily--the many good ones among us overshadow the bad apples. As we look forward to the annual JFP Chick Ball this weekend, we should again take a hard look at the heinous crime that is domestic abuse.
Violence against women is no laughing matter. Whether physical or verbal, abuse of any kind is inherently wrong. Wrong, and unfortunately, easily overlooked in this a male-dominated society.
America doesn't tolerate a lot of push-button issues: racism, homophobia and terrorism, to name a few. But we sometimes turn a blind eye to the domestic terror that some women experience in their own homes. I watched in awe as Whoopi Goldberg ranted on a recent episode of "The View" about how her friend Mel Gibson wasn't a racist, centering solely on the derogatory comments he made about blacks in his drunken tirade. I found it strange that she, as a woman, glanced over the fact that he was clearly abusive to his wife.
Is one transgression greater than the other?
I don't claim to be a male "feminist." I'm not trying to win favor. But, as a man, I do want to take a stand and openly condemn the cowardice that is domestic abuse. I do want to declare that there are many among us who have never laid hands on a woman, never said a hurtful word against a woman. I've known women, close friends, family members and even my beautiful wife who are recovering victims of abuse.
During our courtship, Queen rarely spoke of her experiences. But the mental scars were tangible. The apprehension, the reluctance to trust, the anger was still there. Having never experienced it, and never having been with someone who had, made it difficult at times. But as we grew, so did her ease with talking about it. Then writing about it. I've watched her grow, exorcising those demons and becoming an advocate for the abused. She's sharing her story with others in hopes that they too can rise above the pain that some ignorant man has caused them.
I've learned to better understand the signs. I've learned to better deal with the long-term effects. I've learned compassion, understanding and an intolerance for such crude behavior. It is not the status quo, but too often these days I find men, and women, who make excuses for domestic abuse.
So with this column, I honor you, Funmi Franklin. I am in awe of you. You've endured much and come out of it a much stronger person. And you deserve the accolades for your journey. I am better for knowing your story, and there are millions of women who will be better for hearing it, too.
Support women. Support the Chick Ball. It's for guys, too. (Smile).
And that's the truth ... sho-nuff.
Previous Comments
ID

158791

Comment

Bravo, Mr. Franklin!

Author

Queen601

Date

2010-07-22T11:19:56-06:00
ID

158803

Comment

Bravo to Mr. Franklin and Ms. Franklin! :)

Author

LatashaWillis

Date

2010-07-23T08:31:10-06:00
ID

158806

Comment

Ditto.

Author

Jeff Lucas

Date

2010-07-23T09:14:11-06:00
ID

158808

Comment

Latasha, that would be MRS. Franklin! I worked too hard to get her be the misses LOL. And she is one of the strongest women of all times. We are all the better for her being here and sharing her story.

Author

Kamikaze

Date

2010-07-23T09:44:56-06:00
ID

158813

Comment

Agreed all around. Cheers to Kaze and the Queen.

Author

DonnaLadd

Date

2010-07-23T11:13:34-06:00
ID

158814

Comment

Frankly, it seems a little strange to get cheers and praise for going through such a horrendous time in my life. But I understand the celebration, for some women never come out of this type of pain. For that, I graciously thank you all for your comments and to my husband who, Lord KNOWS, has had to bare much of the pain that comes with acknowledging and getting pass abuse. It takes a REAL man to stay with a woman who is afraid to fall in love; afraid of being hurt; unable to trust; unwilling to give. But you have stayed and you have made love real for me again...(I know, kinda mushy, but you started it). I didn't know that there was so much more to abuse than actually being physically attacked. But I've learned that getting over being emotionally degraded, and mentally destroyed is a very large chore. It takes time and I'm not sure yet that one can ever completely "fix themselves" once they've been victimized. Yet, there is hope. I've met many women since my first article about abuse printed here (shout out to JFP :-)) that are survivors and who opened my eyes to hope. After I read this column I thought about my abuser and I wondered if he'd even acknowlege that he's done this to me. I wonder if he'd even consider his attacks as domestic violence. He didn't then, so would he still be under the impression, now, that he was only "reacting to my constant mouthing off"? I can only hope and pray that he has come to the realization of how wrong this is and sought the help he needs. Anyway, thanks again for such wonderful words, Brad, my love. And thanks Donna for your consistent work (and the work of many others)with Sandy to bring light and an end to domestic violence. CHICK BALL BABY!!!!!

Author

Queen601

Date

2010-07-23T11:49:41-06:00
ID

158815

Comment

I love you, Queen, but you know that. Emotional abuse is so hard: I lived with someone once who abused me in many ways, including physical. But a "mild" thing was constantly being mad at me because I didn't walk fast enough, so he'd run off and leave me. Or people who get mad at you because something you do offends their neurosis, and treat you like you're a pariah due to their own hangups. We all have to defeat this issue, together. Thank you to the amazing outpouring from the community for this year's Chick Ball. I've never seen anything quite like it.

Author

DonnaLadd

Date

2010-07-23T12:33:15-06:00
ID

158816

Comment

You make me so proud to know both of you! Queen, glad you made it pass your abuse to become the woman that you are. A strong mother. wife and advocate for women. Thanks Kaze for being "man enough" to put a male prespective on abuse.

Author

chambliss65

Date

2010-07-23T12:36:49-06:00
ID

158817

Comment

I think the biggest reason this takes such a big chunk out of women, well for me at least, is because while living it, we don't really see it for what it is. I was convinced that I was the reason for it. I really, REALLY, thought it was my fault and I began to adapt to the idea that I had to change in order for it to get better; in order for him to be happy. Truth is, this man, particularly, wasn't happy with himself. I don't think he was happy with me. So, therefore, he treated me like crap - early on as a matter of fact. When I didn't immediately retreat, he became physically abusive. So many women think they're the reason. So many women think they can make him better. So many women think it's NOT abuse - which is a SERIOUS SERIOUS issue. My sister told me after reading this column that she had no idea that I had been abused. She immediately was able to guess who the abuser was, though. She said I never seemed myself in all the years that I spent with him. I was never really Funmi, she said. That's because Funmi didn't exist. I don't know who I was during that time. All I know is I was a shell of who I am now and was before. I kept this even from my own family for years which is the very reason why I talk about it now. So that others are aware that it's not just them. Even the strongest of us can be victimized by some "ignorant man".

Author

Queen601

Date

2010-07-23T12:41:21-06:00
ID

158818

Comment

Great articles indeed! It took me 24 years to walk away from the mental as well as physical abuse. I hid it, made excuses for it and was made to believe in my head that it was always my fault. When I finally walked out after all that time, my family said I should get an award for not ever letting anyone know what I had been going through. Could someone give me more information on how to get involved in this chick ball or the organization that sponsors it. I am a new person today but the scars are still there.

Author

Top Notch

Date

2010-07-23T12:42:03-06:00
ID

158830

Comment

Cheers to you, Top Notch. And thanks for sharing: every testimonial helps in this fight. Speak, all!

Author

DonnaLadd

Date

2010-07-23T18:26:09-06:00
ID

158831

Comment

I was convinced that I was the reason for it. I really, REALLY, thought it was my fault and I began to adapt to the idea that I had to change in order for it to get better; in order for him to be happy. This is always the case. I'm a strong, confident woman, and my abuser convinced me that I was a weak piece of crap. It took everything, and support from friends, to get out of it.

Author

DonnaLadd

Date

2010-07-23T18:28:00-06:00
ID

158835

Comment

Great column. Love is a powerful healing force.

Author

Izzy

Date

2010-07-26T08:41:28-06:00
ID

158836

Comment

I know I had a hardcore debate with the women folk about opportunities for women in the new millineum, to where I probably came across as an insensitive male chauvinists that doesn't care about women's issues. However, I am a product of domestic abuse relationship. I think a man must be accountable for putting his hands on any woman. It's a definate..no..no.. in my manly deeds handbook. Good article '06!

Author

Duan C.

Date

2010-07-26T08:48:52-06:00
More like this story
More stories by this author