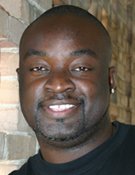 There's an old adage that says, "When someone shows you who they are, believe them." If you've been following the 2012 presidential election, you've been inundated with sound bites. Each candidate wishes to impress upon you who he is and the reasons why he should be the one to lead us the next four years.
As an independent voter who votes person, not party, it's become increasingly clear to me that Mitt Romney isn't the best choice.
Yes, Romney's business experience is impressive; as a businessman, I can respect his acumen. But from what I've seen and heard, there's little "presidential" about him. He doesn't strike me as a diplomat. His comments in London about the Olympics denote that, and his comments about China hammer that home. If those weren't enough, there are his hasty, ill-timed comments after a U.S. ambassador was assassinated in Libya.
Romney doesn't strike me as compassionate. His comments about the "47 percent" at a private fundraising dinner show that. In fact, he doesn't strike me as having a bloody clue about what goes on with anyone not in his world.
Nope, he's not "presidential." To me, he is simply an ambitious man who seeks an office to pad his resume. He's been "running for president" for nearly a decade. He is a wealthy man who has no idea how to act or connect with people who aren't in his tax bracket. He is a successful businessman who doesn't know much about foreign policy other than he thinks it should work like a Fortune 500 company. None of those things are bad, except that he's tried for a year to show us how he isn't any of those things. And that raises a red flag for me.
Here's a little advice, Republican Party, from an independent voter who recognizes that occasionally you guys do indeed have good ideas. Stop parading rich white guys in front of us. Start learning how the majority of America lives ... and works. Stop assuming that those of us who aren't rich white males are lazy and shiftless grifters who refuse to work. Stop letting guys like Todd Akin make stupid, inaccurate statements that alienate an entire demographic. Stop letting guys like Allen West represent the "Black Republican voice."
Do I believe President Obama has shown us the "real Barack"? Doubt it. But Mitt Romney's biggest faux pas was showing us exactly who he was and what kind of president he would make. And that guy won't get my vote.
And that's the truth ... shonuff!
More stories by this author
Support our reporting -- Become a JFP VIP.
The news business has changed dramatically in the past year, and we need your help more than ever to keep bringing you important stories about Jackson and the Metro. Become a JFP VIP with an annual membership or you can Sign up as a monthly supporter. Thanks for anything you can do to empower our journalism!