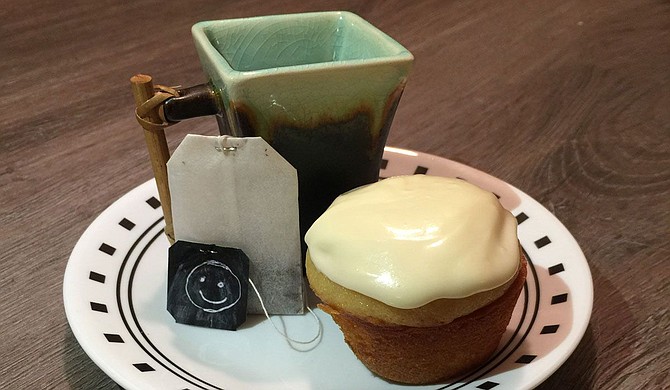 In my household, we drink a lot of warm tea. We have a tin box in which we file away our packets of teabags in neat, sectioned rows, and we have small containers for our loose-leaf teas. If you are a fellow tea lover who also has a bit of a sweet tooth at times, tea-infused cupcakes are easy to make, taste like your favorite blends and leave a pleasant after-taste that makes you feel like you just had a sip from a warm mug. I used a cream cheese-honey icing because I love adding the natural sweetness of honey to my own nearly daily spot of tea. For this cupcake recipe, I used Earl Grey tea, but the treats can be made using a variety of tea flavors, so feel free to substitute your tea of choice.
Ingredients (Cupcakes):
1 3/4 cup all-purpose flour
1 1/4 teaspoons baking powder
1/2 teaspoon salt
1/2 cup butter
1 cup sugar
1/4 cup honey
1 teaspoon vanilla
2 eggs
3/4 cup milk
2 tea bags of chosen blend (or equivalent amount of loose-leaf tea)
Ingredients (Honey Frosting):
2/3 cup (5 ounces) cream cheese
3 tablespoons butter
1/4 cup honey
1/2 teaspoon vanilla
3 cups powdered sugar
Directions:
In a large mixing bowl, combine flour, baking powder and salt. Set aside.

Preheat the oven to 350¡F.

Pour milk into a small saucepan. Place the tea bags or infuser with loose-leaf tea into the milk. Set the burner to medium heat and let the tea steep in the milk. Stir occasionally, and the milk will adopt a new color taken from the tea. Avoid letting the milk reach a boil.

In a second mixing bowl, use an electric blender to beat the room temperature butter until it has a consistent, smooth texture. Add sugar, honey and vanilla and mix until combined. Add eggs, one at a time, to the mixture and beat until blended.

A little at a time, add the dry ingredients into the bowl with the wet ingredients, stirring as you go so that the batter becomes smooth, though a little thick.

Slowly pour the tea-infused milk into the batter and mix. If the batter is too thick, add more regular milk until you reach your desired consistency.

Pour batter into a muffin tray, either coated in nonstick spray or lined with paper baking cups. Bake for approximately 12 to 15 minutes, depending on the size of the cups in the muffin tray and on how full each cup was filled. Check on doneness by using a toothpick and piercing the cakes to see if the batter has cookedÑwhich can be determined by whether or not the toothpick pulls out clean. Remove from the oven to cool.

To make the honey frosting, let the cream cheese and butter set so that they reach room temperature, or close to it. Add the two ingredients, as well as the honey and vanilla, and blend. Gradually add the powdered sugar, blending as you go, until you reach your desired consistency for the frosting. Ice the cupcakes and enjoy, perhaps with a cuppa!
More stories by this author
Support our reporting -- Follow the MFP.