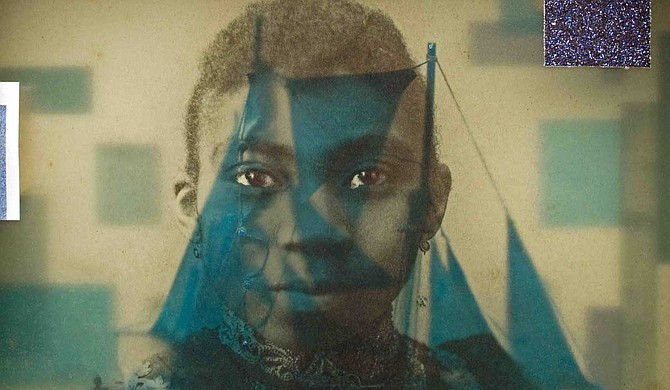 "This is my century—
Black synthesis of Time:
The Freudian slip
The Marxian mind
Kierkegaardian Leap of Faith
and Du Bois' prophecy: the color line.
These are the comrades of Einstein,
the dawning of another Age,
new symphony of Time."
—Margaret Walker, "This Is My Century: Black Synthesis of Time"
The Mississippi Museum of Art is reinstalling its permanent collection, but this time, the institution is telling the story a little differently.
The first iteration, "The Mississippi Story," had been up for 10 years before it came down in August 2017 to make way for "Picturing Mississippi, 1817-2017: Land of Plenty, Pain, and Promise."
"Even though we were switching pieces out all the time, the themes just felt a little stale and a little uninspired after a while," says Elizabeth Abston, the museum's curator of American art.
Executive Director Betsy Bradley's ultimate goal, Abston says, was to reinterpret the museum's 
permanent collection.
"(Picturing Mississippi) gave us the chance to research what art had made about the state," Abston says. "It really gave us a lot of research opportunity to think about what is out there, and then what do we have and what can we do with it. It really became a matter of, 'How can we interpret Mississippi in a new and exciting way and showcase our collection with it, as well?'"
MMA went through five or six drafts of reinterpretation, but ultimately, the museum decided on "New Symphony of Time," which opens Sept. 7.
The exhibit takes its inspiration from Margaret Walker's epic poem, "This Is My Century: Black 
Synthesis of Time."
Bradley wanted a literary focus to tie the exhibition together, Abston says, so they chose Walker's poem.
"Margaret Walker is looking at the 20th century. She wrote in the early '80s, I believe, so the (century) wasn't quite over yet, but she'd seen enough of it to know the scope of what was happening with World War I and II and Vietnam and all the social change that was happening, and she really looked at the present moment that, not just African Americans, but people in the United States, what the social scene looked like, and so she wanted to, in a way, restructure that, and look back not to, like, Greek and Roman history, but to African history and Egyptian history and that sort of mythology, so she's in a way rewriting history to look at it from an African, African American perspective.
"... She's a very classically trained poet, so you will see some Greek and Roman emphasis throughout, and the way she pulls together her words, she's just phenomenal. She's looking at 'The Iliad' and that sort of thing too. She's taking this global view, and almost a feminist view as well, looking at powerful women and looking at the pain but also the hope and the future, and there's a lot of like, bigness there, and universal themes and time, as well, is obviously a very essential component."
While exhibits like "Picturing Mississippi" had a linear, chronological component, "New Symphony" is a little different. Instead of timelines, MMA is 
grouping the 170-plus pieces into themes from Walker's poem: ancestry and memory; migration, movement and home; shared humanity; the natural environment; 
and liberty for all.
"They don't really try to address (eras) in each room but more of an idea," she says.
Each area will correspond to a color. Kiyomi, the company that is designing the exhibition space, came up with a color palette from the art that will be in the exhibition and then matched the colors with each theme. To showcase pieces from non-Mississippi artists whose work helps tell "New Symphony"'s story, each section will have a "Look On" area (the name is a reference to the poem), a strip of color designated for the painting and an activity that corresponds with each. "Look On" is a way for MMA to showcase important non-Mississippi pieces in the collection while tying them to a Mississippi-based artist.
Abston says it's important to tell the state's artistic story in "New Symphony"'s format.
"People have these preconceived notions about what the state is, and there's so much emphasis culturally on the music and the literary side, and so we feel like it's our responsibility to tell this artistic story and broaden those narratives too," Abston says.
On Sept. 6, "New Symphony of Time" at the 
Mississippi Museum of Art (380 S. Lamar St., 601-960-1515) will be open to MMA members only from 10 a.m. to 5 p.m. The 11:30 a.m. gallery talk with Lauren 
Stennis that day is free and open to the public. The 
exhibit will open to the public n Sept. 7. On the day of the public opening, MMA will have events such as an art lab, literary readings, tours and more. For more information, visit msmuseumart.org.
More stories by this author
Support our reporting -- Follow the MFP.