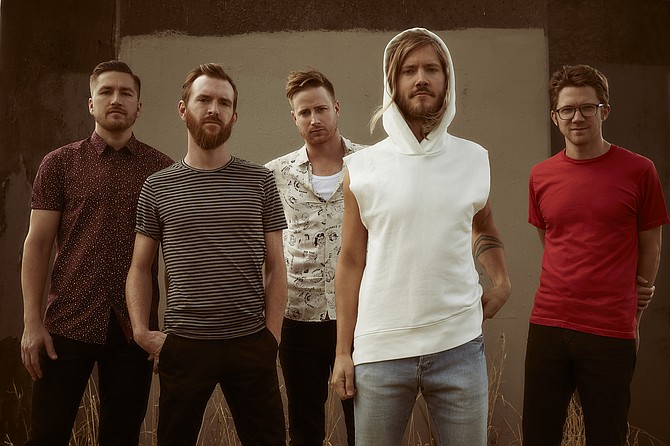 Local music festival Cathead Jam is returning for a third installment in celebration of the Cathead Distillery's eighth year in Jackson. While plenty of the performers are Ardenland alumni who have played in the Capital City in past years, we at the Jackson Free Press decided to create a rundown as a helpful refresher for the familiar and a friendly introduction to the uninitiated.
Friday, June 1:
The Nashville, Tenn., alternative quartet is currently on tour to promote its debut album, "Conjure," released in September 2017. The band is known for singer and guitarist Scott Krueger's smoky vocals, as well as its blend of electronic and rootsy instrumentation from keyboardist Melissa Mattey, drummer Sean Truskowski and bassist Todd Bond.
Songs to Check Out: "Wicked Lies," "Like the Sun" and "Lost Man Running"
The rock duo of vocalist-guitarist Kevin McKeown and drummer Eric Owen may be the farthest from home out of the Cathead lineup, hailing from Austin, Texas, and Toronto prior to that. The bluesy two-man act has performed at some of the biggest festivals in the country, including Lollapalooza, Shaky Knees Music Festival, Austin City Limits and Bonnaroo Music & Arts Festival.
Songs to Check Out: "Hearts of Habit," "Suffocation Blues" and "Copperhead Kiss"
Closing out the Friday performances is a quintet of Nashville up-and-comers—alternative-rock act Moon Taxi, which features vocalist and guitarist Trevor Terndrup, bassist Tommy Putnam, drummer Tyler Ritter, keyboardist Wes Bailey and guitarist Spencer Thomson. The band is fresh off the January release of "Let the Record Play," its fifth studio album and first on major label RCA Records.
Songs to Check Out: "All Day All Night," "Morocco" and "Two High"
Saturday, June 2:
The Busty Petites are a unique name on this year's Cathead Jam for a few reasons, as the youngest act on the bill and the only Mississippi natives performing. The group also counts among its members Jack Houk, Lake Wilkinson, Hall Hastings and Gus Barnett, son of Ardenland owner Arden Barnett. The Busty Petites have been steadily building a name regionally over the past two years while the musicians attend the University of Mississippi.
Songs to Check Out: "Wound Up," "No Signal" and "Daily Bread"
This Nashville nine-piece funk act, which multi-instrumentalist Christian Luthi fronts, arrives at Cathead Jam with the freshest material for fans, as LUTHI's debut album, "Stranger," just hit shelves on May 11. The band's Jackson stop falls in the midst of a full festival season, which sees them also performing at SliceFest in Birmingham, Ala., Electric Forest in Michigan and Miles of Music Festival in Wisconsin.
Songs to Check Out: "So Good," "Electric Muse" and "Milk and Honey"
The jam band and bluegrass genres don't overlap as often as they should, but perhaps it's because Leftover Salmon has the market cornered so thoroughly. Even with a few years on hiatus, the self-proclaimed "slamgrass" band has been playing for audiences for nearly 30 years. The group released its latest studio album, "Something Higher," on May 4.
Songs to Check Out: "Show Me Something Higher," "Home Cookin'" and "Gulf of Mexico"
With members of Widespread Panic, Chris Robinson Brotherhood and Great American Taxi in tow, blues-rock act Hard Working Americans is a supergroup in every sense of the word. Vocalist Todd Snider, guitarist Neal Casal, bassist Dave Schools, keyboardist Chad Staehly, drummer Duane Trucks and multi-instrumentalist Jesse Aycock make up the sextet, which released its most recent live album, "We're All in This Together," on Aug. 4, 2017.
Songs to Check Out: "Blackland Farmer," "Down to the Well" and "Ascending into Madness
Southern soul-rockers JJ Grey & Mofro will close out Cathead Jam just two weeks before kicking off a co-headlining tour with Blackberry Smoke. Originally hailing from Jacksonville, Fla., Grey's band has a history of bouncing between blues, rock, soul, funk and a variety of roots genres. The group's latest studio album, "Ol' Glory," came out in 2015, so here's hoping a new release is around the corner.
Songs to Check Out: "All," "Turn Loose" and "The Truth"
Cathead Jam is at the Cathead Distillery (422 S. Farish St.) on Friday, June 1, from 5 p.m. to 11 p.m., and Saturday, June 2, from 2 p.m. to 11 p.m. Tickets are $30 for Friday, $40 for Saturday or $50 for a full festival pass at ticketfly.com. For more information, visit catheadjam.com.
More stories by this author
Support our reporting -- Follow the MFP.