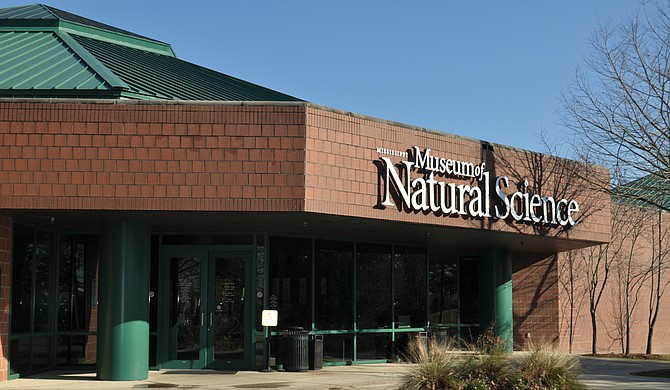 The Mississippi Museum of Natural Science (2148 Riverside Drive) launched a new exhibit called "The Science of Ripley's Believe It or Not!" on Saturday, May 19. The traveling exhibit runs until Sept. 9 and will feature a collection of objects and "Ripley's Believe It or Not!" features, such as a calf with two faces, a Rolls Royce made of matchsticks, a portrait of Einstein made of toast, an exhibit of optical illusions, a section on the world's tallest man Robert Wadlow, and more.
"Ripley's Believe It or Not!" grew out of a daily newspaper cartoon that entrepreneur and amateur anthropologist Robert Ripley created in 1918. The panel was later adapted into a popular book series, as well as radio and TV shows. Its parent company, Ripley Entertainment Inc., now owns and operates museums, art galleries and other attractions around the world.
The Mississippi Museum of Natural Science is open Monday through Friday from 8 a.m. to 5 p.m., Saturday from 9 a.m. to 5 p.m. and Sunday from 1 p.m. to 5 p.m. Admission is $6 for adults, $5 for seniors and $4 for ages 3 to 18. For more information, call 601-576-6000 or visit http://www.mdwfp.com/museum.
CAPE Launching Art Residency Program
The Center for Art & Public Exchange at the Mississippi Museum of Art recently announced two artist-led, community-driven residency programs that CAPE will hold in Jackson and across Mississippi through 2020.
The residencies will invite selected artists to learn about communities in Mississippi and create collaborative art projects that explore and tell the stories and history of the people who live there.
Julian Rankin, managing director of CAPE, told the Jackson Free Press that the organization is beginning the first phase of the residency program this summer, putting out an open call to local communities and artists for ideas about how the project should proceed.
"We plan to introduce our projects and let the people in our communities say what they want the projects to center around," Rankin said. "Once we hear from them what they want, artists will be able to come up with projects specifically for them, and we can award residencies based on what the community wants. Another of our goals is having any artists participating go into communities other than their own to lead projects."
After the research phase, CAPE will take proposals from artists for projects centered on specific communities. The organization will run both statewide and Jackson-focused residency programs open to Mississippi artists and national artists.
The statewide residency program will offer two residencies a year in spring and fall. Chosen artists will receive up to $10,000 for their projects. CAPE will begin taking proposals from artists this fall.
The Jackson-based residency program will take place each summer over three years, Rankin said, and will feature nationally recognized artists coming to Jackson to lead art projects focused on inspiring dialogue and connecting the community. Rankin said the budget for these residencies will vary based on the visiting artist and project.
Artists interested in drafting proposals for art projects should contact Julian Rankin at 601-965-9932 or by email at [email protected]. For more information, visit museumcape.org.
Families First Resource Center at Jackson Cash & Carry
Families First for Mississippi, a joint program of the nonprofits Mississippi Community Education Center and Family Resource Center of North Mississippi that promotes education, job readiness and workforce development, held a grand opening for its new Families First Resource Center inside the Jackson Cash & Carry (3250 Terry Road) on Friday, May 18.
"We opened this new center in the Jackson Cash & Carry because we wanted to be able to bring the programs we provide directly to the Jackson community," Alyssa Dillon, media coordinator for Mississippi Community Education Center, told the Jackson Free Press. "Greg Price, the owner of Jackson Cash & Carry, offered up an empty pharmacy he had in his building for us to make into the center because he is passionate about improving lives in the community."
The resource center will offer free services centering on five areas: education, parenting, workforce and job readiness, literacy, and youth development.
Education services include an online high-school diploma program, for which students can participate out of their homes or at Families First's onsite computer lab.
Parenting education features classes on topics such as healthy marriages, fatherhood, conflict resolution, nutrition, confident and active parenting.
Families First's workforce readiness division offers services such as resume evaluation and composition, mock interviews and online job searching. The organization also teaches about appropriate attire and skills for jobs, and maintains an onsite clothing closet with donated suits, dresses and other clothing.
Literacy services include storytelling, book clubs, reading challenges and center-based youth libraries for children, as well as financial literacy programs for adults, featuring courses on balancing checkbooks and saving money.
Youth development provides training for students on subjects such as bullying prevention, healthy choices, reducing dropout rates, healthy relationships, Internet- and technology-safety education, and more.
For more information, call Jackson Cash & Carry at 601-352-4238 or visit https://www.familiesfirstforms.org/.
Support our reporting -- Follow the MFP.