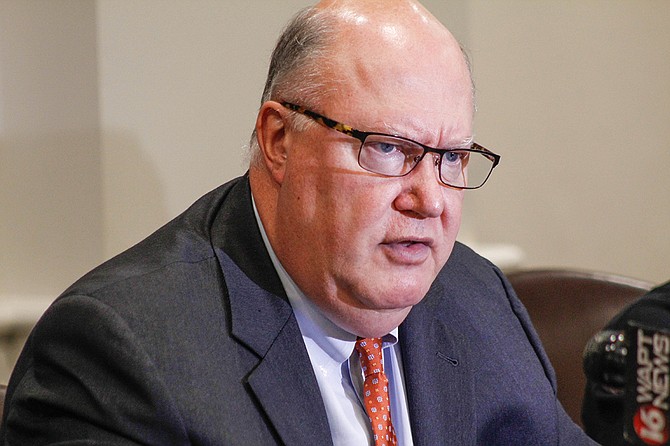 JACKSON — A Jackson Academy senior died after her vehicle hit a manhole and flipped upside down on Ridgewood Road near Venetian Way on Thursday, May 17.
The student, Frances "Franny" Fortner, was driving her mom's convertible on her way to graduation practice for Jackson Academy when the crash occurred, according to a post on the St. Mark's United Methodist Church youth group Facebook page.
Jackson Academy's graduation ceremony is at 7 p.m. at Christ United Methodist Church on Friday.
"It is with great sadness that we acknowledge the loss of one of our Jackson Academy senior students, Frances Anne Fortner, who was to graduate Friday evening," a statement from Jackson Academy said. "News like this breaks our hearts, and our entire community of students, educators, and families, is grieving along with her family at this terrible loss."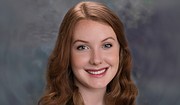 Local people have indicated in social-media posts that the manhole cover was not properly fitted and may not have been placed or secured properly since a recent repaving of Old Canton Road. Superior Asphalt recently repaved Ridgewood Road, Director of Public Works Robert Miller told the Jackson Free Press today. The Mississippi secretary of state's website indicates that the company is associated with principals in Yates Construction in Philadelphia, Miss.
Superior Asphalt did not respond for comment at time of publication.
Jackson resident Jean Holmes told The Clarion-Ledger Thursday that she had hit an uncovered manhole in the same area at 9:30 a.m. Thursday, puncturing two of her tires, and she did not see a cover. After a tow truck and a Jackson officer responded then, she told the officer about the dangerous manhole. Fortner was killed later that day.
Miller said he is not aware of any other manholes in Jackson that are either uncovered or have barrels near them. He said he could not provide specific details about the crash because of the ongoing police investigation.
"We're grieving with the entire community with this, and we're waiting to hear back from the police with their findings," Miller said.
Mayor Chokwe Antar Lumumba released a statement Thursday afternoon on the crash.
"I am deeply saddened to hear of the death of Miss Frances Frances Fortner," Lumumba said in the statement. "My sincere thoughts and prayers are with the family, friends and classmates of this young lady whose life was taken too soon. We are conducting a full investigation of the accident. More information will become available pending the outcome of the investigation."
Email news intern [email protected] about this story.
More stories by this author
Support our reporting -- Follow the MFP.