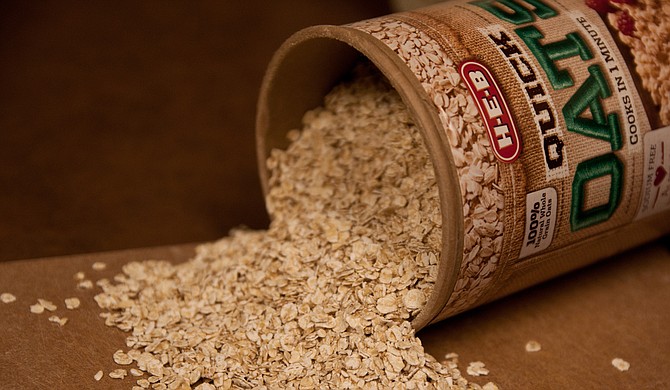 I had a patient who desperately wanted to lose weight to attend her 20-year high-school reunion and impress a classmate who had never acknowledged her. The classmate was recently divorced, and after 20 years, she now had her chance. She initially wore a size-20 dress and successfully got down to size 16 over six months. During that time, she had a dedicated diet and exercise regimen. After the reunion, she returned to the office and told me that the guy did not even remember her and did not show any interest in her.
Though she focused on what happened at the reunion, I focused on her success. She had set a goal to become healthier and was successful. All her hard work and dedication were not in vain. Initially, she had been on insulin and oral medications for her uncontrolled diabetes, and three different blood-pressure medications and a cholesterol medication. We had been able to stop the insulin and take only pills for the diabetes, which was now well controlled. And for the first time, her blood pressure and cholesterol were now controlled. She was able to accomplish this control with only one pill for blood pressure and one pill for cholesterol.
I told her that she might be able to get off more or all of her medications in time if she maintained this persistent diet and exercise regimen. Even though she did not get the big date with the man from her high school, she set a goal and stuck with it to achieve better health.
We often get caught up in wanting to look a certain way, and can easily be discouraged when we don't reach our goals overnight. I encourage my patients to strive to be healthier, and not to base their motivation for a healthier lifestyle on impressing others. I remind them that we did not get to our current weight overnight, and our journey toward a healthier weight must be a lifestyle change.
I then tell of my personal "Q Diet" dietary regimen which consists of five small frequent daily meals. This program works with your body's natural systems to speed up your metabolism and decrease your hunger, and results in you storing less fat.
A lot of people who are unsuccessful with weight loss may eat dinner at 7 p.m., and not eat again until lunch at noon the following day—that's a total 17 hours with no food.
Our bodies have survival systems such as the autonomic nervous system, which does things such as dilating a person's pupils so he or she can see better in the dark. For a person that has gone 17 hours without food, this system will activate and cause effects such as releasing hormones that makes the person very hungry, leading to a better chance of overeating. A long-term effect of an individual who goes long periods without eating is that person's metabolism becomes slower, and the person stores more fat, which both can lead to being overweight.
Visit askdrquinn.com or find Dr. Timothy Quinn on Facebook.
Sample Diet
7:30 a.m.: a breakfast of oatmeal and a veggie link, or eggs and grits
10:30 a.m.: a pre-lunch snack such as a protein shake or a cereal bar
1:30 p.m.: a lunch of half a sandwich, i or a bowl of veggies with a small chicken breast
4:30 p.m.: a second snack of the other half of the sandwich from lunch, and a protein bar or shake
7:30 p.m.: a light dinner such as a salad with chicken breast or veggies with fish
Before bed: fruit to avoid late-night hunger
Mindfulness Playlist
by Amber Helsel
Playlists can help people focus while exercising. Most people probably think of playlists for cardio and weight-lifting, but music is also helpful during activities that require mindfulness such as yoga or meditation. Here are a few tracks to help you focus.
"Disappeared Town," RADWIMPS ("Your Name" soundtrack)
"Sadame," DJ Okawari
"Chihiro," Yoste
"Fjogur Piano" by Sigur Ros
"Beautiful Creatures," Illenium featuring MAX (Julien Marchal remix)
"Avril 14th," Aphex Twin
"New Beginnings," daydreamer
"Time for Reflection," Izumi Tanaka
"Sea of Voices," Porter Robinson
More like this story
More stories by this author