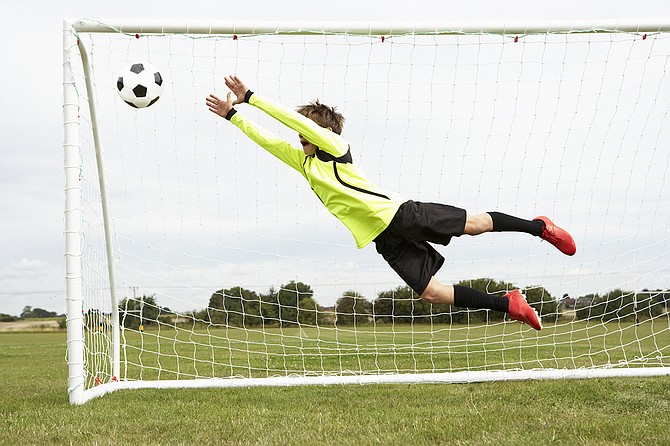 As the mother of the teenage patient yelled, "Just sign the paper!" at me, I looked at my nurse, who was on her first day on the job.
As I suspected, she appeared very uncomfortable. I, on the other hand, was used to this response, which, unfortunately, happens often after I tell a parent that their child must follow up with a specialist due to abnormal findings on the sports-qualifying physical exam.
I have experienced many scenarios, from parents and teenagers crying to people walking out. High-school athletics is a big part of our local culture, and the possibility of a young athlete not being able to participate can be devastating to some teenagers and their families. As a former high-school athlete with a limited support system outside of school athletics, I feel comfortable stating that it can be life-altering. Like myself more years ago than I'd like to admit, many teenagers feel that sports define their life. This includes their social interactions, their academic support, their opportunities to attend college, and sports have a large impact of how they view themselves.
After I allowed the parent to continue to vent about her child being referred to another doctor due to elevated blood pressure and abnormal electrocardiogram, or EKG, I started to calmly explain to the mother what was going on.
As I spoke, I gave my uneasy nurse and the angry mother a reassuring smile. As I continued to explain, the mother seemed to feel better about the referral. I reassured her that there may be a delay in her child starting the labor-intensive practices, but we will be assured that he is safe.
I told her about an athlete who had an abnormal heart sound, or murmur, at the clinic where I did my residency in California. Despite a referral to see a cardiologist and being told not to participate in football practice until the specialist cleared him, the athlete managed to get a clearance from another clinic and participate in fall football practices. He collapsed during one of the afternoon practices while running. His death certificate read that he had a heart condition called hypertrophic cardiomyopathy, which happens when the heart muscles enlarge and cause the ventricle walls to thicken.
After hearing of that patient's unfortunate fate, I had convinced the mom that allowing her child to have a more detailed evaluation by a cardiologist was worth the risk. As the patient and his mom left, my nurse told me that she did not understand why the mother initially reacted the way she did. I told her that people who are not in the medical field often don't know the dangers of undiagnosed medical conditions, and we must do our job to educate them. We must also understand that people often get angry when they are afraid.
I also told her about other scenarios of physicals with abnormal findings that require follow-up, including decreased or compromised vision or hearing, behavioral problems, blood abnormalities such as anemia or diabetes, learning disorders, depression or anxiety, urinary tract infections, asthma, dental problems and many other conditions screened for during a general physical with a primary-care provider.
With excitement, my newest employee told me that she never imagined the impact we have. I smiled as she called the next patient back.
More stories by this author