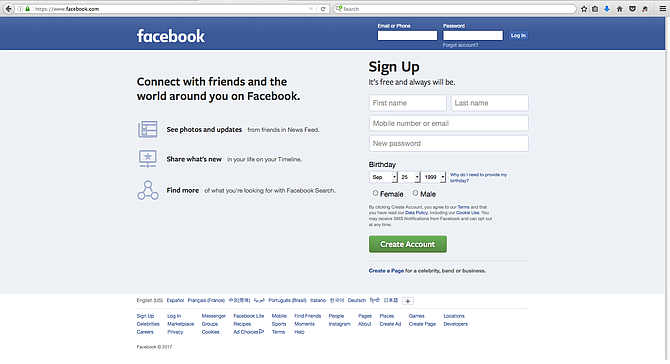 As a family physician, I treat many adolescents for many conditions, including giving them mental-health assessments and treatment when needed. Over the last five years, I have noticed an increase in parents bringing in teenage patients for an evaluation due to problems in school that result from poor academic performance and behavioral complaints. As I talk to these young patients, they have been saying at an alarming increase over the last few years that a great deal of their agitation results from adverse social-media experiences.
An April 20, 2011, article from the American Academy of Pediatrics' website says that, "Because of their limited capacity for self-regulation and susceptibility to peer pressure, children and adolescents are at some risk as they navigate and experiment with social media." The 2011 report also addresses the fact that, "Recent research indicates that there are frequent online expressions of offline behaviors, such as bullying, clique-forming, and sexual experimentation, privacy issues, and sexting." The article highly recommends that parents obtain better education to monitor and help navigate social media for their children's safety.
Our last executive meeting with the Circle of Hope for Depression Awareness, a nonprofit organization that raises awareness of depression and other psychological diagnosis in the community, addressed an alarming fact. The presenter cited 2015 research from the Centers for Disease Control that listed suicide as the second leading cause of death among youth ages 10 to 19 years of age. He also cited research from a Centers for Disease Control 2010 report that sited Mississippi as one of the states with the highest prevalence of depression. We also discussed the fact that young people are much more impressionable than adults, and in many unfortunate scenarios, allow their peers to impact their self-image.
Parents, including myself, must get involved now more than ever. We used to have a greater sense of security when we protected children in our homes, but with the latest technology, this is not always the case. Intruders, which unfortunately can include your children's peers, can invade people's homes through social media and negatively impact our youth.
Building a strong relationship our children will help reduce isolation, which is often associated with depression. I friend my daughter on all social-media platforms and discuss posts regularly in a noncritical manner. When we parents notice adverse or inappropriate language, we should have a discussion with our children about the specific incidence. In cases where we feel the situation is getting out of hand, we must not hesitate to contact the school authorities to have the issue addressed appropriately. We must also be on the lookout for adult predators posing as children. We must remain parents, but I don't have a problem being a friendly parent when appropriate.
More stories by this author