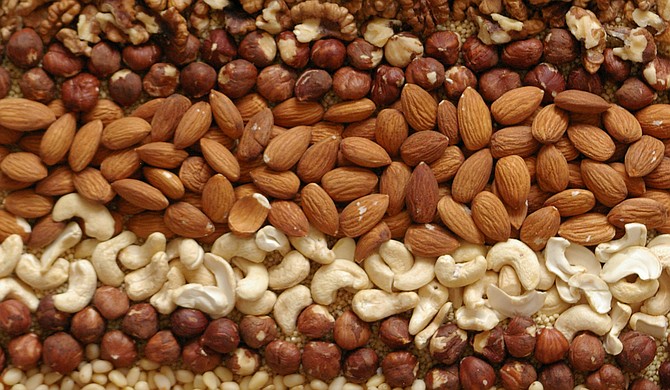 While at a wedding reception dinner, I heard a lady yelling, "Someone please call 911!"
She was standing over her 10-year-old niece, who was having an allergic reaction to peanuts. At that time, I was a college student and not familiar with what was happening. I understood that she was having problems breathing, but I did not fully understand why or how I could help.
The Food Allergy Research and Education's website, foodallergy.org, says that every day, 15 million Americans with food allergies face difficult challenges in avoiding their allergens and preventing a life-threatening reaction, which is called anaphylaxis. The website also says that someone goes to the emergency room because of a food-allergy reaction every three minutes. Allergies to foods can have symptoms such as swelling of the throat, wheezing, a runny nose, intense itching and hives, a drop in blood pressure and stomach pain.
"Families that manage potentially life-threatening food allergies often encounter skeptics who don't fully understand food (allergies), which compounds the stress and challenges these families already experience," James R. Baker Jr., MD, CEO and chief medical officer of FARE said in a blog post on foodallergy.org. FARE helps raise awareness by educating the public at large about "a disease that may be invisible, but has deadly consequences if not taken seriously," the blog post says.
At the wedding reception, the little girl's mom had told the hosts about her daughter's allergy. She was busy enjoying time with her friends while celebrating the union of the newlyweds, and the little girl was playing with the other kids while eating a chicken stick and a dipping sauce, which had peanuts in it. Had the hosts known how serious allergic reactions can be, they would have probably done more to ensure the safety of the little girl. Luckily, she went to the emergency room in an ambulance, and her life was saved. But this fate is not always the outcome for allergy sufferers. Therefore, organizations such as FARE work tirelessly to inform the public of this disease. The organization encourages patients with food allergies and parents of children with food allergies to habitually read labels of any new food to verify the absence of known allergens. The organization also strongly encourages school-district cafeteria workers, restaurants, street vendors or any other entity that prepares or serves food to those whom they know have food allergies to help them avoid the foods they are allergic to.
The American Family Physician website says that although any food is a potential allergen, more than 90 percent of acute systemic reactions to food in children are from eggs, milk, soy, wheat or peanuts, and in adults, reactions are often from shellfish, tree nuts, peanuts or fish. In an article on the AFP site called "Food Allergies: Detection and Management," it says that "food allergies affect 4 to 5 percent of children and 2 to 3 percent of adults, yet false attribution of symptoms to food allergy remains a problem."
This article lists many symptoms from problems that people may mistake for food allergies such as eosinophilic esophagitis (inflammation of the esophagus) and gastroesophageal reflux disease, which affects the ring of muscle between the esophagus and stomach, in infants.
The article suggests appropriate testing for those who are concerned that they have food allergies, which will allow them to know what foods cause reactions and know how to receive potentially life-saving treatment.
The article also suggests that all sufferers have two age-appropriate Epinephrine pens, as some sufferers can have a second attack because the first dose may wear off as soon as 20 minutes before the patient has reached a medical facility. For all the sufferers in our community, we must stay hopeful that food allergies will always be taken seriously.
More like this story
More stories by this author