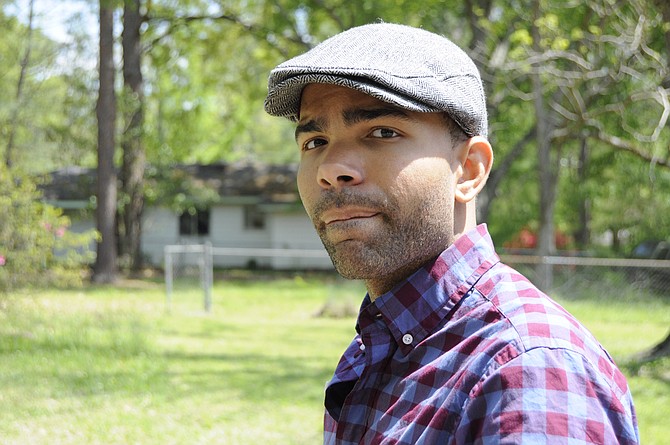 Jackson doesn't have a mayor, yet, despite Chokwe Antar Lumumba's impressive Democratic primary victory in an overwhelmingly Democratic city. He still must defeat several other candidates on June 6. The following are issue positions taken from either interviews with the candidates or their websites. See jacksonfreepress.com/election2017 for interviews and additional coverage.
Democratic
Chokwe Antar Lumumba, 33, is the Democratic nominee for Jackson mayor after defeating nine other Democrats in the primary, avoiding a runoff. Lumumba is a defense lawyer like his father, former Jackson Mayor Chokwe Lumumba Sr., and older sister, Rukia Lumumba. He ran for mayor after his father died but lost to current Mayor Tony Yarber. Lumumba plans to carry on the work of his late father, who died while in office.
Crime
"So we have to meet people where they are, and have to engage our young people. We have to take advantage of the things that are of their interest and use that as the draw. One thing that I like is the idea of investing in music studios. We have young people who are interested in music, interested in the arts."
Infrastructure
"We have probably a billion dollars' worth of infrastructure issues, and people complain the most about the roads, but the problem with the water and our pipes may be worse than the actual roads. What we designed to do with the 1-percent (sales tax) was to take the money that was coming in from that and leverage those dollars to take advantage that Jackson at that time had a really good bond rating."
Education
"Initiate a legislative agenda to have school-board members elected. Address pedagogy to benefit our children's specific learning needs. Promote the incorporation of entrepreneurial relationships within the learning process."
Economic Development
"I am going to be a building mayor. I am not going to stop development. At the same time, the tone that I want to strike is that we want businesses to come. We will do whatever we need to do to incentivize businesses coming. Come to Jackson and make a lot of money, but also invest the money back in the city."
More at lumumbaformayor.com.
Republican
Jason Wells, 34, is the Republican nominee for Jackson mayor. Wells has participated in previous elections: once running for city council against Tony Yarber, a few times for constable and now against the other five candidates. He is currently a Jackson Police Department security officer and has worked with the City for six years.
Crime
"I'm going to build a jail. We got a lot of buildings down here that we can revamp into a city jail to house our own criminals."
"I look at offering a mayoral pardon. You might owe me traffic tickets, and I'm looking for somebody who just robbed a store. You know who they are. You come to me and you give me that person, and I give you a mayoral pardon. That mean I wipe your slate clean (Traffic offenses) from the City of Jackson."
Infrastructure
"By the streets, we look at different asphalt, and we see how long it last us. When it comes to water and sewage, I've been looking at different cities that had the same problems and how they redid their pipes."
Education
"We need to look at hiring more experienced teachers. We need to get a better superintendent that's able to do the job and that want to help the kids."
Economic Development
"Like I say, we just have to bring more jobs here to the city. To bring it up economically. You know, even the downtown area. We really got to clean downtown up in order to bring it back."
"(An aquarium will) bring back, that'll bring a lot of attention to the city. A lot of tourists would come to this city of Jackson just to see that. A lot of jobs will come here just because of what goes on with downtown Jackson."
Wells does not have a campaign office, website or staff.
Independent
Jaclyn Mask
Jaclyn Mask Mask attended Hinds Community College and became a licensed realtor. She is the leasing manager of both the Standard Life apartment building and the King Edward Hotel. She has not returned calls or emails for an interview, but promises in social media to run free-loaders out of town. 
 On her website, she promises: "Financial accountability for your tax dollars. Active partnership with State Government to improve the Capitol Complex District. Develop the city into a place we can be proud to call home. Fix the streets and water system. New, proactive methods to address crime and corruption.
Gwendolyn Chapman
Gwendolyn Chapman ran as a Democrat for Ward 3 city councilwoman in 2010 and mayor in 2014. She served as a yoga & meditation instructor at Jackson State University in 2010 and from 2012-2015. She is retired.
Crime
"Try to develop as many jobs as I can through a short-term and also through a long-term. Basically, reaching out to a church (and) to these street gangs and also the elders ... work together as a one to make this work," Chapman said in a phone interview with the JFP.
Infrastructure
"These abandoned houses do need to be like fixed or tore down. The infrastructure really needs to be kind of like a tourist kind of a site. The infrastructure is really based upon the lifestyle of the people that live in the city."
Education
"I would like to see a public school, maybe one strong charter school that supports the public school that surrounds them and have some prenatal care on up to the twelfth grade where the child, when it graduates, is doing what it really loves to do and get paid for it."
Economic Development
"I'm all for the legalization of industrial hemp and the economic boost that it would give. There's flea markets, and just like in Canton, there's recreational horse tracks and skateboarding competitions, (and) carnivals. Every time that fair comes in town it makes millions of dollars, which can contribute if the city does that at least three times (a year).
Libertarian
Corinthian Sanders, 24, is the Libertarian candidate for Jackson mayor. At the age of 20, Sanders vied for Ward 5 city councilman and District 72 Mississippi House of Representatives in 2016. On his campaign Facebook page, he promises:
"Initiate legislation for local control of the Jackson Public Schools District. Promote fiscal responsibility and efficiency in operations. Neighborhood schooling through defined partnerships with nonprofits. Eliminate wasteful spending, reduce excessive overhead expenses, fully evaluate contracts, end the city furlough and improve workforce development. Redesign the Public Works Department (Water, Waste, Drainage, Pedestrian, Road & Transportation, Fiber Internet Services). Lead community-based investments in each WARD, and identify diverse funding sources in public-private partnerships. Create a community policing model that can be replicated and modified for each precinct and that is proactive in regards to criminal justice."
Read more on the Jackson mayor's race at jacksonfreepress/election2017. Write William Kelly Jr. at [email protected].
More stories by this author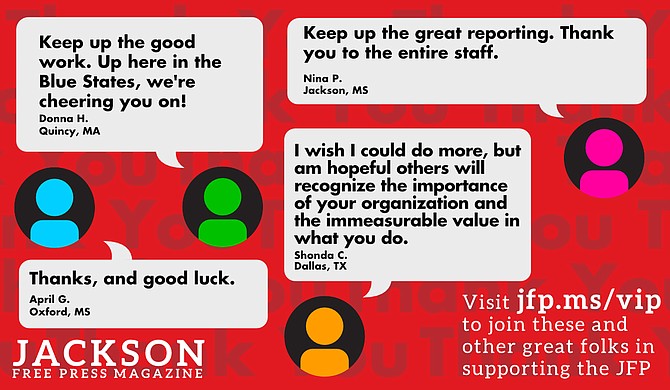 Thanks to all our new JFP VIPs!
COVID-19 has closed down the main sources of the JFP's revenue -- concerts, festivals, fundraisers, restaurants and bars. If everyone reading this article gives $5 or more, we should be able to continue publishing through the crisis. Please pay what you can to keep us reporting and publishing.