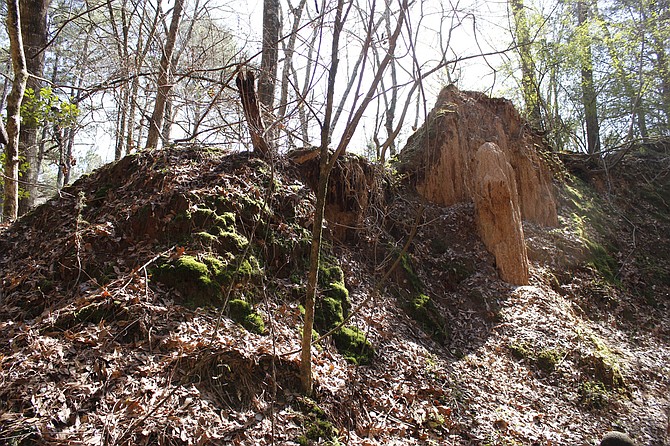 Summer is the ideal time to hit the road and explore little-known spots in our fascinating state. Here are a few places that make for great and quick road trips. All of these are two hours or less from Jackson.
Vicksburg National Military Park (3201 Clay St., Vicksburg, 601-636-0583)
This is only an hour away from Jackson and is definitely worth the trip. You can walk through Civil War history and get exercise.
Mississippi Red Bluffs (Morgantown)
If you want to see a bit of the state's natural beauty this summer, this is a great place to go. It looks like a mini version of the Grand Canyon.
Mississippi Petrified Forest (124 Forest Park Road, Flora, mspetrifiedforest.com)
This is an excellent spot to hike and learn about the state's prehistory. Just make sure you watch for spiders.
Windsor Ruins (15095 Rodney Road, Port Gibson)
In Windsor's heyday, it was the largest Greek Revival mansion ever built in the state, build by slaves and finished in 1861. What's left is one of the most haunting sights in the state. And continue to the little ghost town of Rodney while you're at it.
Tatum Salt Dome (Lamar County)
Mississippi has a bit of history with nuclear testing, and this is the spot where it happened. The U.S. Department of Defense and U.S. Atomic Energy Commission tested two nuclear bombs inside the Tatum Salt Dome to assess remote detonation detection capabilities. A plaque marks the spot where the tests happened.
Okatoma Outdoor Post (550 Walter Lott Road, Seminary, okatoma.com)
If you want to go on an adventure this summer, drive down Highway 49 South toward the Okatoma Outdoor Post. There, you can rent a kayak or canoe and go down the Okatoma Creek, or you can camp out. Reservations are recommended.
Jimmie Rodgers Museum (1725 Jimmie Rodgers Drive, Meridian, 601-485-1808)
Music fans can head to this museum in Meridian and learn the history behind country legend Jimmie Rodgers.
More like this story
More stories by this author