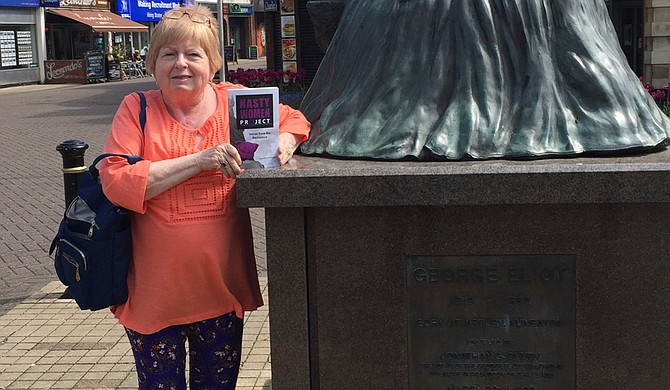 Kaye Phillips says she did not know what to think when a stranger at the post office kept staring at her. The woman eventually pointed to her bag, which was branded with the title of the book that Phillips worked on, and said, in a pointed tone, "'Nasty Women Project,' what is that?"
"It's a book that my daughter and I wrote with 78 other women," Phillips replied. The stranger said, "Well, I certainly hope you aren't trying to make a statement."
Phillips laughed and said, "Yes ma'am, we are—all the way to the top."
"Nasty Women Project: Voices from the Resistance" (Gatekeeper Press, 2017, $19.95) is a book of personal narratives and poetry that Phillips, a lifelong teacher, helped her daughter Erin Passons edit, organize and put together, along with a massive online community after the Nov. 8 election of Donald Trump.
"Like many of the other women who write in the book, we were up on election night, and we just couldn't believe it," Phillips says.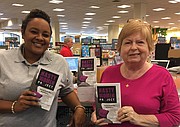 The book mainly tells the stories of women writers across the country and how they feel Trump's presidency will impact their lives. Phillips says that she sees it as living history, a piece of literature that future historians will be able to look back on to gauge the public perception of the time.
"In two (of the stories), there are women who have disabled children who suddenly felt like their health-care situation would go down the tube," she says. "We had some who are concerned about gay rights, and abortion is also brought up—things where people are concerned they're going to lose their rights. And they were all particularly concerned with Trump's attitude towards women."
Phillips' chapter of the book starts off by saying, "I've gone crazy since this election."
"I've never seen anything like this in my life," she says. "I was frightened, and I'm still frightened. And (in my chapter), I talk about the time during the 1960s when I was at Provine High School, when John F. Kennedy was killed, and the student body stood and cheered. ... It was an all-white school at the time. So (with this election), it was like we were back into this whole hate mentality again."
Like many in the South, many of Phillips' family members—including her first cousin, Mississippi First Lady Deborah Bryant—don't agree with her political leanings, much less of her and her daughter editing and working on a book of anti-Trump stories.
"Phil has always called Erin 'Hillary' ever since she was 12 years old because she's always argued with him," Phillips says with a laugh.
But she says that she was not going to let anything deter her from speaking out.
"I figured, 'I'm 70 years old; what are they going to do?'" she says. "I'm so terrified by this administration that I felt like I couldn't hang back any more. I kept quiet during the '60s for the most part, but I'm not going to do that again."
The project came together in a true community fashion, she says. Passons' husband, who is a lawyer, handled the legal aspects, one of the women involved knew a professional editor who volunteered to edit the final copy, and another woman's husband owned a publishing company, Gatekeeper Press, that put the book out for free.
Phillips says that she hopes the book, for which the proceeds go to Planned Parenthood, will help raise awareness of the importance of women's issues and women having equal rights, particularly with job equality.
As for the future of "Nasty Women Project," she says the group is already working on volume two.
Kaye Phillips and Mississippi writer Maranda Joiner sign copies of "Nasty Women Project: Voices from the Resistance" at Barnes & Noble Booksellers (1000 Highland Colony Pkwy., Suite 3008, Ridgeland) from 4 p.m. to 6 p.m. For more information, visit nastywomenproject.com.
More stories by this author