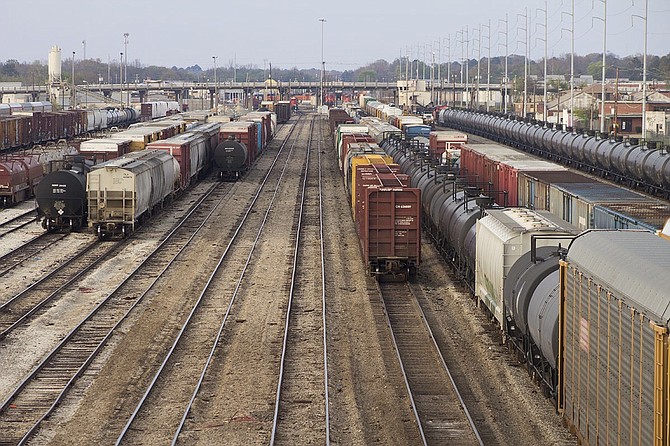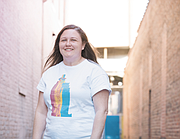 While I may look just like my mom and have some of her habits and traits, we're incredibly different. For one thing, she's tall, and I'm short. I can be wishy-washy, and she's straightforward.
But one of the biggest differences is that I'm progressive, and she and my stepdad are conservative.
We generally agree to disagree, and politics is one subject we don't often broach. It seems to work that way.
Since I'm living with my parents while I search for a house, politics has been a little more of a common topic, though I still try to stay out of it. Late one night recently when I was making a sandwich in the kitchen, my mom came out of her room because I was making too much noise. As we talked about a house I had turned down in Fondren, I made a comment about Chokwe Antar Lumumba winning the Democratic primary, and how I thought he could potentially make the city better.
Then, something weird happened: She agreed with me. To say I was floored is an understatement. I think the last time we agreed on something political was when we both thought Proposition 26 (Personhood) shouldn't pass (thank goodness it didn't), and that was when I was in college. But she agreed with me on Lumumba, and since the Jackson Free Press endorsed him, she in essence agreed with the paper for once.
"He's young, and he's smart," she told me. And I agreed. When she went back to bed, I stood there eating my sandwich and thinking about how Jackson has the ability to bridge those political gaps.
It doesn't matter if you're a Democrat from south Jackson or a Republican from Rankin County. We can all agree that the city needs help. It needs better infrastructure; the water issues need to be figured out; the potholes need to be filled; the schools need more funding. The list goes on and on.
Maybe that's the beauty of a place like Jackson. It's sometimes so politically and racially divided, but sometimes it can also join people together because we can all see the problems, and most of us want them fixed. I know that most people probably don't want to see the capital city crumble. More people than I think we realize want to make Jackson better.
When I started my house search, my original plan wasn't to look in Hinds County. I made excuses—the high property taxes, the higher car-tag cost, the infrastructure and water issues. But when I got tired of seeing the same kind of houses in Rankin County, and realized that I might be meant to live somewhere else, I began to really consider the reasons I didn't want to move to Jackson. And I realized that, deep down, I really do want to live here.
Yes, the city has problems, but I could have the same issues in Rankin or Madison. After all, the entire state is built on Yazoo clay, so no area will be completely perfect, and car-tag prices suck all around.
But there's a much larger reason I want to live here. In Rankin County, I don't feel like I'm part of a community. I mean, sure, we had a tiny community when I lived in Crossgates, but it was just that one neighborhood, and really that one street.
There doesn't seem to be a larger movement anywhere in some of the suburban and rural towns to actually be part of a community. Maybe Livingston, but if car tags are a problem, then you know I can't afford to live there.
Jackson has that community. We have monthly events like Fondren After 5 and Museum After Hours, and annual events like Stray at Home, which was this past weekend. We have parks where food trucks can come hang out.
Almost every time that I go into one of the McDade's locations or a local restaurant, I recognize at least one person, or someone recognizes me. (I'll never get used to someone knowing me from all of my JFP writing). You might not get that same thing in Rankin County, unless you go all the way out to the Ramey's Marketplace in downtown Brandon—that's one of the few somewhat-local grocery stores.
The outer-metro cities and towns also don't focus as much on local business (though places such as Canton seem to). Flowood has some local businesses, and Brandon has more because of its downtown area, but you won't find as many craft festivals or makers markets outside of Jackson. We don't have block parties in Rankin County, not that we never could. They just don't happen, or at least, don't happen as often. Or maybe they do happen, and I just haven't been paying enough attention. (It's highly possible).
For the last few years, Brandon has been merely a place where I live. Sure, when I lived in my apartment, I enjoyed going to restaurants such as Kismet's, but I spent 90 percent of my life in Jackson. I'd spend eight or nine hours a day at the JFP office and then go find something else to do. I'd go and take pictures of the train graffiti at the rail yard in midtown, or I'd go to Wasabi Sushi & Bar in downtown Jackson.
I normally wouldn't get home until around 9 p.m. or 10 p.m. If I did get home earlier, it was probably because I had a crap day and didn't want to deal with people anymore. Except for the lady who lived below me, I wouldn't talk to anyone. I'd come home, watch anime or some TV show, maybe work on art and then go to sleep. With me living so far outside of Brandon's city center now, I spend even time in Jackson because I hate the drive home.
I don't know what life would be like if I lived in Jackson, but I can guarantee you that I'd enjoy it more because there is more to do. I thrive in a place where there are always places to go, things to do and people to see. Plus, I wouldn't have to drive so long to get somewhere.
I'm not sure where the house search will take me. At this point, I'm up for almost anything, so whether or not I'll end up in Jackson is still up in the air (though I hope I do). But wherever I end up, I hope it's closer to the city so I can do more gallivanting around the pothole-covered streets of Jackson. What's life without occasionally having to get a front-end alignment?
Managing Editor Amber Helsel is a wanderer and wonderer, otaku-in-training and a curious Gemini who likes art, cats, food, music, all things kawaii and more. Email story ideas to [email protected].
More like this story
More stories by this author
Support our reporting -- Become a JFP VIP.
The news business has changed dramatically in the past year, and we need your help more than ever to keep bringing you important stories about Jackson and the Metro. Become a JFP VIP with an annual membership or you can Sign up as a monthly supporter. Thanks for anything you can do to empower our journalism!