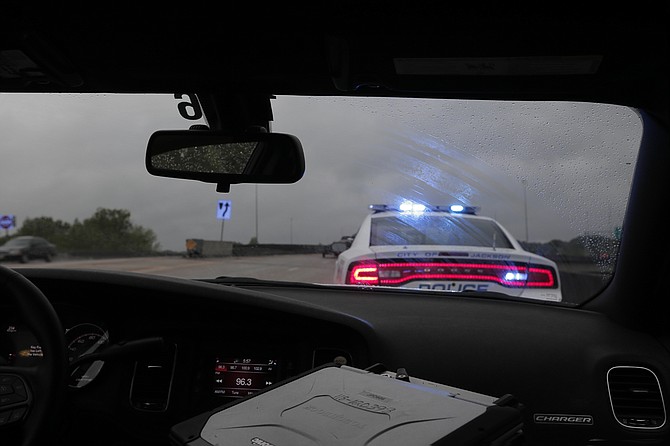 This week, the ACLU of Mississippi announced that it was representing 10 African Americans who live in Madison County who have been subject to "a coordinated top-down program of methodically targeting Black individuals" by the county's sheriff's department, the lawsuit alleges.
The horrors outlined in the more than 80-page lawsuit are not hard to imagine living in Mississippi, where communities are usually segregated if not by county lines, then by gates or neighborhood distinctions.
Discriminatory policing has always been a reality in Mississippi, where too many cops have long enforced deeply held racial stereotypes. The excuse from many people is that, well, more black people commit crime.
That is simply not a valid excuse for profiling a race of people with a wide net to catch a small number of criminals, regardless of race.
The meme that black crime is more widespread than white crime only works when you're manipulating your own statistics—or in Madison county's case, as the lawsuit alleges, setting up roadblocks in primarily black neighborhoods. Of course, fewer white people will be arrested if the policing strategy and programs are only focused on communities of color. That bias, implicit or not, is at the heart of not just Madison County's case, as the lawsuit alleges, but all counties and communities in the state.
"The MCSD's Policing Program impacts virtually every aspect of Black residents' lives. Simple daily activities—such as commuting to work, grocery shopping, visiting friends and family, attending church, or even sitting on the steps outside one's own home—present the very real possibility of unlawful and humiliating searches and seizures, as well as the attendant prospect of arrest and jail time for unpaid fines and fees," the lawsuit says.
In order for community policing to work, community members must trust law enforcement to have their best interests at heart, and in Madison County, black residents feel not only distrust but fear of those who are supposed to be protecting them. Policing policies should be transparent and ensure protection of all people, not just of some and the targeting of others.
In Hinds, Rankin and Madison counties alike, departments need to understand the importance of transparency—and should heed a valuable warning from the ACLU's lawsuit: Community members will no longer tolerate systemic bias in policing w. Instead of spending thousands of dollars on litigation, as we predict that Madison County will have to do, police and sheriff departments statewide need to start having conversations in their own communities as well as internally, and adopt training to address implicit and explicit bias on the job. Officers who violate the clear policies must be fired.
Support our reporting -- Follow the MFP.