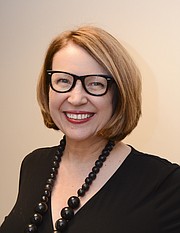 No doubt, we're living through unsettling times. It would be easy to get depressed and angry at everything that lies before us to get done and repair—from a national political divide, to budget problems in the Capitol and City Hall, to local potholes that can eat a Hummer with few efficient and fast solutions for any of them.
But tough times are when hope thrives. And they require community and connection—something this city has, even if it's challenged more often than we'd all prefer. When we published the first Best of Jackson issue 15 years ago this week, no publication or company had looked at the capital city seriously enough to think about celebrating what's "best" about it.
We did, and that's why we started this newspaper in fall 2002—to help refocus our diverse readership on what is great and possible right here in our own front yard.
Progress requires hope and dogged belief that we can grow and thrive. Allowing political and petty division to take center stage only moves a city, community or country backward. In 2001, when I returned to my home state of Mississippi, Jackson was a sleeping giant of a creative center for the state, but too many people didn't know each other, and too many were looking for the next train out.
All of you have done incredible work in that decade and a half. We've watched a city and region really find its progressive voice—culminating in a huge (by Mississippi standards) Women's March here last weekend in a metro where many people were simply afraid to question the status quo 15 years ago. Now, we're seeing power in numbers and a desire to lift our city up to where she could be across political lines.
Best of Jackson celebrates that spirit.
We see the Best of Jackson every single day. Every time we walk into a McDade's grocer—which for my household is several times a week—we're trading with a local couple who decided to grow grocery stores into old spaces the big-box versions abandoned, from Ms. Eudora's old Jitney 14 to Westland Plaza. The McDades and their determination are the Best of Jackson.
When the Jackson City Council stayed inside City Hall late one night last year to pass a resolution affirming all people's rights, including LGBT citizens, after the governor signed the horrendous HB 1523 a few blocks away, that was the Best of Jackson.
Every time the Jackson State University Sonic Boom takes the field after hours of practice and stellar work ethic, we hear and see the Best of Jackson.
When I drive by our old building at 2727 Old Canton Road in Fondren and see how Weir Boerner Allin Architecture is remaking that crumbling, neglected edifice into something magnificent instead of tearing it down and rebuilding on the property, I smile at the Best of Jackson.
Whenever I hear about the amazing work of Operation Shoestring, the Children's Defense Fund, Springboard to Opportunities and Parents for Public Schools to lift up our young people rather than disparage and stereotype them, I feel uplifted by the Best of Jackson.
Each time I walk into a locally owned business and see the owner, who has usually put everything they have into creating something unique for our city—from The Pig and Pint to E&L Barbecue to Hickory Pit—I feel the wonderful spirit of investing money in Jackson that will stay here and help build community and futures here, rather than the majority of the profits leaving town and the state. This is why the Best of Jackson does not honor national chains that look and serve the same all over the nation; that is not celebrating the best of Jackson or intentionally building up local entrepreneurs or artists, which is what these reader's choice awards are designed to do.
Look, I know it's not always easy; it's not for us, either. Mississippi is a tough state to live in, period, due to our historic economic woes and political division. Then selecting the oft-maligned capital city as a place to grow and prosper takes special effort, with many forces aligned against us.
But that is exactly what I love most about Jackson: that spirit of loving it to death, or more succinctly, loving it to life—a spirit all the best of Jackson share. Many of us are here precisely because we feel called to build a stronger city, and thus state, and we join forces to do it.
The challenges, of course, are the negative people who either want to tear the city down for their own purposes, or who are scarred and weary of what it takes to keep moving forward. The state has to deal with people across the nation looking down on us, and the city has to navigate many around the state trying to weaken our resolve and alliances. No wonder some get infected with a petty spirit (thinking of the tiny-but-loud group of people angry when they don't win Best of Jackson awards).
My response is to stay in the fight and look for the light. Celebrate each other's victories and learn from those who grow and win, including these awards. Best of Jackson winners do much more than create a great product or piece of music. They engage with community, they show love and appreciation for what they're given, they work to lift themselves and the city and their neighbors up. You can call that smart marketing—which it is—or you can call it an abundant spirit, which it also is.
Speaking of abundance, we literally have the best Jackson Free Press staff we've ever had. They have worked both hard and smart to assemble this issue and the awards ceremony next weekend. They are a team, positive and kind to each other. Many cheers to Associate Publisher Kimberly Griffin, Art Director Kristin Brenemen and Managing Editor Amber Helsel who have grown into amazing leaders, which really shows with every Best of Jackson season.
When our family closed on the second house we've bought within the city limits in just over a year last week, I thought a lot about commitment and putting down roots. Both Todd and I wandered a lot in the past, often with too little family near. Now as more come nearer to us rather than the other way around, I'm feeling the spirit of commitment to a place in a way I never have. And to continuing to do my part to make it the best home it can possibly be.
Follow Editor-in-chief and CEO Donna Ladd on Twitter at @donnerkay.
Support our reporting -- Become a JFP VIP.
The news business has changed dramatically in the past year, and we need your help more than ever to keep bringing you important stories about Jackson and the Metro. Become a JFP VIP with an annual membership or you can Sign up as a monthly supporter. Thanks for anything you can do to empower our journalism!