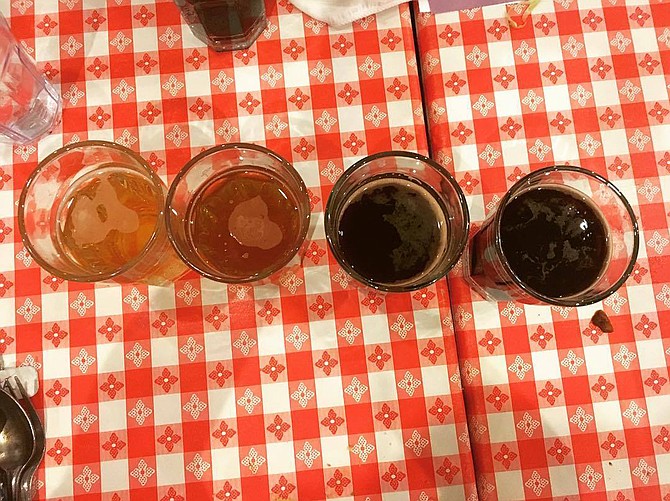 The word "wiseacre" is slang for "smartass." And it fits the origins of the Wireacre Brewing Co. in Memphis, Teen. Its journey began in 1997 in Boston, Mass., when brothers Davin and Kellan Bartosch stole their parents' rental car and drove to Sam Adams Brewery in Boston. That was their first introduction to the world of brewing.
While Davin was in college at University of Tennessee at Chattanooga, he received a home beer-brewing kit and began experimenting. Wiseacre Sales and Marketing Manager Ariana Glantz said he got kicked out of the dorms for brewing beer and then joined a fraternity, where his beer-making began to flourish. Glantz said that brewing came naturally to him because he is also a good cook and brewing beer and cooking can be similar.
In 2008, Davin enrolled at Siebel Institute of Technology in Chicago, and then as part of the World Brewing Academy, he went to Doemens Academy in Munich, Germany. He graduated from WBA in 2008 and then began working at Rock Bottom Brewery in Denver.
In 2007, Kellan got a job with a beer distributor. In 2010, he began working for Sierra Nevada Brewing Company in Las Vegas.
The Bartosch brothers opened Wiseacre in Memphis in 2013. Wiseacre now has distribution throughout states including Tennessee, Arkansas and Mississippi, as well as cities including New Orleans and Philadelphia, Pa.
Sal & Mookie's New York Pizza & Ice Cream Joint held a beer dinner on Jan. 30 featuring options from Wiseacre Brewing Co. in Memphis.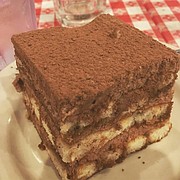 The dinner started out with Wiseacre's Tarahumara dry-hopped ale as an introduction to the beers of the night. The brewery created it for the St. Jude Marathon in Memphis as a "beer for running." The company named it after the Tarahumara, or Raramuri people, who were Native Americans of northwestern Mexico renowned for their long-distance running abilities.
Wiseacre made the beer from Golden Promise malt, which Scotch whisky is normally made from. The ale was brewed onto a pile of Amarillo hops, and then the brewery added two more rounds of the grains, which all added to a beer that is light with notes of citrus.
After a few minutes of tasting the beer, the first course came out: fried calamari tossed in a chili-garlic sauce with mint green onions and cabbage paired with Ananda IPA.
Glantz, said that pairing beer with food is both hard and easy because the food and beer should complement each other but not be overwhelming.
"A lot of experts will gladly say that pairing food with beer is more fun than pairing (food with wine) because beer has a much wider flavor complexity and spectrum that it ranges past," Glantz said. "Also, beer has bubbles, and bubbles are the best. ... Bubbles actually scrub your palate so that you're ready for the next bite."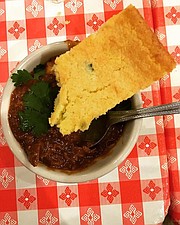 She said that Indian pale ales (IPAs) are classically good with fried food because the bitterness from the hops cuts through some of the characteristics of the food. The salt and fat also tones down the bitterness of IPAs. She said the spice in the food also complements the hops in the beer, which brings out more of the spiciness of the food. The beer had a little bit of a maple flavor, along with aromas of grapefruit rind, mango and melon.
Next, guests tried Tiny Bomb American pilsner with BRAVO! Italian Restaurant & Bar's glazed chicken with balsamic vinegar and honey with roasted potatoes and pine nuts. The beer, which Glantz says was meant to be a palate cleanser, was brewed with German Pilsner malt, Tennessee honey and hops from the U.S. The beer's flavor, which had notes of honey and melon, also added some depth to the chicken dish, enhancing its sweetness.
The next beer pairing was the Adjective Animal double IPA with a butter lettuce salad with Spanish peanuts, mozzarella cheese and dried papaya with a blood-orange vinaigrette.
"Double IPAs are similar to IPAs," Glantz said. "... (Double) doesn't really mean anything, except for that's it's going to be higher in alcohol than a normal IPA. Double IPAs, though, do have a little bit more perceived sweetness, so this one here actually tastes a little bit sweeter than other IPAs, but it has got more hops, so it's kind of counter-intuitive. We're using more of an ingredient that makes beer bitter per se, but it's going to give you a little more sweetness because we're adding more malt. If you had a lot of hops, but not a lot of malt, that would be too much, and you wouldn't be able to drink it."
After the salad, the servers brought out a beef and Italian sausage chili paired with Bird Upon a Hippo Belgian stout. The stout has bittersweet chocolate from Memphis chocolatier Phillip Ashley imbued in it, and BRAVO! chef Dan Blumenthal used the beer in the chili, so the beer added more depth to the chili.
The last course was a chocolate tiramisu with Gotta Get Up to Get Down coffee milk stout. Glantz said the name comes from the idea of uppers and downers, as in coffee is an upper, and beer is a downer. Wiseacre brewed the beer with coffee from the Konga region of Ethiopia.
Glantz joked that it's a really good morning beer because it looks and tastes like coffee.
"Milk is not actually used in the beer, but it's something called lactose sugar. ... It's a sugar that unfermentable in beer. The yeast can't eat it, so you're left with this nice dairy sweetness (as) opposed to a sugary sweetness."
For more information about Wiseacre, visit wiseacrebrew.com.
More like this story
More stories by this author