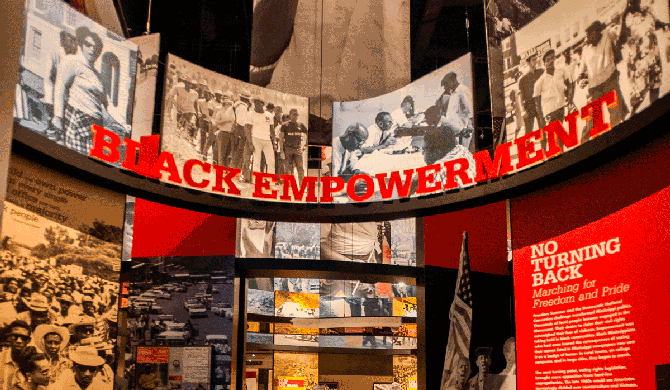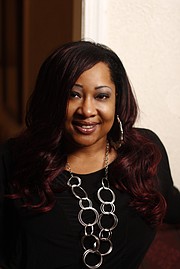 It took a while, but I soon learned (not soon enough) that the opening day and bicentennial celebration of the Museum of Mississippi History and more specifically the Mississippi Civil Rights Museum struck a nerve in my life. Without any concrete evaluation of my emotions, I assumed that my stern heaviness about the opening came from the hoopla surrounding Donald Trump's invitation to the event. After the news, most of the people I know went into a fit of anger. Rightfully so, but the announcement of his attending didn't affect me that much. There was something stirring in my soul, but that guy wasn't it.
I was a bit miffed that well-respected community leaders had decided to boycott the opening ceremonies. My mind told me that we were giving entirely too much attention to this one man who we all knew had no true ties to black people in a way that offered respect for our ancestors and former civil-rights activists. There was nothing in me interested in giving him the power to decide how I personally viewed this opening. If there was something that would keep me from going, it would not be his presence. White folk have owned that power over us for far long enough. I am free, and I will live that way in all aspects of my life, including this one.
Fortunately, my tickets were for the second day. I had no interest in the protests or boycotts. As the daughter of a man who worked tirelessly in the movement, the only thing that was important to me was being in a place where I could see, learn and feel the power of our stories, our history. I looked forward to feeling the familiar energy that lingered in my home when leaders gathered to plan and strategize. I was eager to feel the black power that we work so hard these days to simply glimpse.
Even more, I longed to feel a strong, fatherly presence drenched in pride, culture and determination. I wanted my daughter and my niece to feel that. I felt it early in life, and I carry it with me still. I'd take my niece and my daughter and introduce them to this feeling, this connection.
I noticed quickly that much is missing. There are parts of Jackson's involvement in the movement that aren't there. I know this because my parents lived it, and unless I simply overlooked it, it's not there.
I understand that concerns some. It concerns me as well. But I know that no one can tell our story better than we can, so it's sort of a compromise. Before this, there hasn't been this much of the story told. We should be inspired, then, to be sure the rest is told. We must understand that our history, our story, will not be honored for us unless we honor it.
My daughter walked through, and I sensed a pride swelling within her. Initially, she was concerned with what was going on with me. I couldn't offer an explanation, so I just started walking ahead of her.
I am thankful that my niece was there. I think she sensed my spiritual shift, and she began being attentive to my baby girl because I couldn't really talk. I certainly couldn't do any explaining or elaborating; teaching wasn't in the cards that day. I just needed to bask in it. I needed to give the ancestors the freedom to take over the space even if they hadn't been truly represented. They were there. They were proud to be. I have no doubt about that.
After about the third video, which I think is an awesome addition, I was too heavy to even walk. I couldn't carry myself. My eyes were tired and wet. My spirit was just overwhelmed. It had absorbed all it could, and I didn't think I could stand anymore. I couldn't. What I'd asked for and expected, I received, and my goodness, was it more than I could have ever imagined.
I was changed. I learned a lesson in that building that day. It's funny, though; the lesson didn't come from the beautiful exhibits or the writings on the wall. The lesson blossomed a few days later. I was refreshed, and the spark was lit. I went in expecting to receive my daddy, and I didn't know how that would happen. I was reminded that I have an inside connection to the movement that many don't have.
It then becomes the charge of those who, like me, understand the true power in the told and the untold. We must fill in the blanks and celebrate the power. We have to reach out for more knowledge to place the pieces of the puzzle. It's not up to other folks to ask us. It's up to us to tell the rest of the story because most don't even know that there's more to know.
Funmi "Queen" Franklin is the founder of an organization that promotes self love, awareness and sisterhood. This column does not necessarily reflect the JFP's opinion.
More like this story
More stories by this author
Support our reporting -- Become a JFP VIP.
The news business has changed dramatically in the past year, and we need your help more than ever to keep bringing you important stories about Jackson and the Metro. Become a JFP VIP with an annual membership or you can Sign up as a monthly supporter. Thanks for anything you can do to empower our journalism!