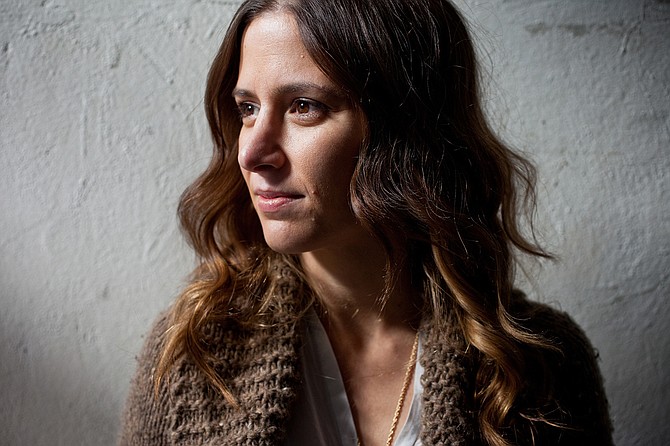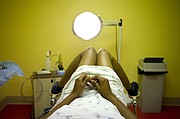 In June 2012, Maisie Crow came across a story on the website Jezebel about Mississippi's House Bill 1390, which newly elected Gov. Phil Bryant had signed into law that April. The law required every doctor who provides abortions to be a certified OB-GYN with admitting privileges to local hospitals, something that people saw as a thinly veiled attempt to shut down Mississippi's lone abortion clinic (a federal district court permanently blocked the law on March 17, 2017).
"I was pretty surprised there was a state with just one abortion clinic," Crow told the Jackson Free Press, "and that there was a law that could potentially shut it down."
This led the Texas-native filmmaker to come down to Mississippi and make her 2013 documentary short film "The Last Clinic," which profiles the Jackson Women's Health Organization. While working on the short, Crow realized there was potential to tell a larger story, and continued what became a four-year journey to complete her first feature-length documentary, "Jackson."
During this time, Crow developed relationships with three women: JWHO Director Shannon Brewer, Center for Pregnancy Choices Director Barbara Beavers and April Jackson, a 24-year-old mother of four who was pregnant with her fifth during filming. These women became the vehicle for telling the experiences and viewpoints on reproductive health in Mississippi.
While the film's focus is split three ways, two of which are on women whose views on abortion are polarized, April is the film's lens into the people whom decisions regarding access to reproductive-health care affect. Crow acknowledges the responsibility she has for telling this part of the story.
"I think sometimes with documentaries, we simplify things too much," she said. "And with this issue, there are going to be different layers and complexities, and if we don't show those, we're doing a disservice to the women whose stories we're telling."
A word that Crow says she would like viewers to walk away with is "nuance," which extends to also presenting points of view that don't align with her own in order to show the complexity of the subject.
"Any time you tell a story in the realm of an issue that's so divisive, it's important to try and understand it from both sides," Crow said. "So that was the goal of filming Barbara and the (Center for Pregnancy Choices). ... It's always a learning experience, even if it's someone who I have completely different set of beliefs from. It's valuable to learn how they see the world."
Crow also wants this understanding to extend to Brewer, the staff at JWHO and the women who enter the clinic. One way that Crow decided to do this was the visual depiction of the clinic.
"One of the things we worked to do was every time you, as the viewer, enter the Jackson's Women's Health Organization, you go past protesters because it's the same thing the providers have to go through and what the women have to go through."
Crow hopes that her film will cut though a lot of the noise that surrounds issues of women's access to reproductive health, especially in a place like Mississippi.
"Too much of the time, we get lost in the rhetoric of the politicized part of abortion and don't think about the actual people it's effecting. ... It's why I believe in documentaries so much."
"Jackson" screened at at Malco Grandview Cinema (221 Grandview Blvd., Madison) on Thursday, April 27, and premiers on Showtime on May 2 at 6:30 p.m. For more information, visit jacksonthefilm.com.
More stories by this author
Support our reporting -- Follow the MFP.