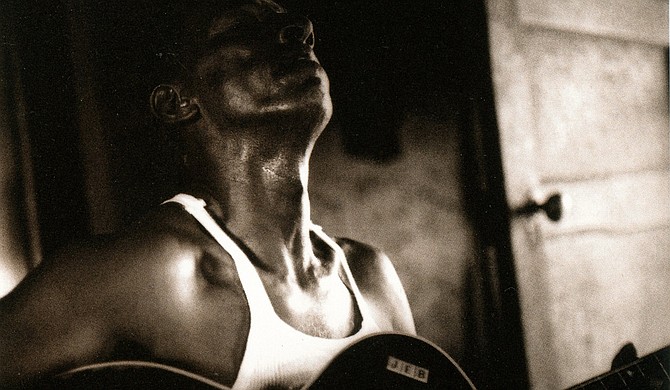 While blues music has a lot of better-known legends, musicians such as Mississippi Fred McDowell quietly helped to shape the genre into what know today.
The short film "Shake 'Em on Down" chronicles McDowell's life, rise to fame, and his contribution to defining the sound of hill-country blues.
McDowell, whose nickname was "Shake 'Em on Down," was born in Rossville, Tenn. His parents, who were farmers, died when he was young, and he moved around the South for work until coming to Mississippi in 1928 to pick cotton. He settled in Como around 1940.
In the documentary, University of North Carolina at Chapel Hill history professor Bill Ferris says that when McDowell moved to Mississippi, he had largely given up on playing music until ethnomusicologist Alan Lomax went to Como and recorded him in 1959.
The film mixes insightful interviews from people such as blues musician Cedric Burnside, who is the grandson of R.L. Burnside, folk musician Dom Flemons, and singer Shirley Collins, who was there when Lomax first heard McDowell play, with performances from McDowell and footage of the Mississippi Delta.
One of the more interesting pieces of the film lies in the juxtaposition between McDowell's career as a rising blues musician and his everyday living in Como.
Through giving viewers a look into McDowell's experiences, the film also shows what it was like to live in that time period. It is an intimate portrayal of life in the Delta, and is something of a love song to both McDowell and blues music itself.
"Shake 'Em on Down" screens during the "Memories Station: Punk, Oldies & Blues" film block on Friday, April 7, on screen B from 5:30 p.m. to 7:30 p.m.
More stories by this author
Support our reporting -- Follow the MFP.