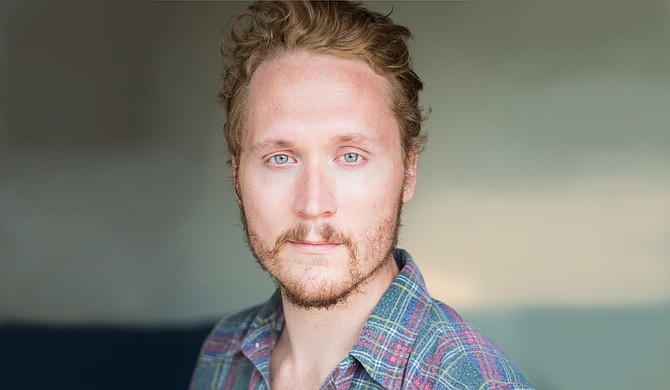 For its modest size, Mississippi has an illustrious history in its contribution to the arts. From authors Richard Wright and William Faulkner to musicians Elvis Presley, B.B. King and now hip-hop artists Rae Sremmurd, the state has long exported cultural value.
Filmmaker and actor Ben Matheny is a part of this heritage and takes pride in his Mississippi upbringing.
"I feel lucky to have grown up in Mississippi," Matheny told the Jackson Free Press in December. "I'm really happy I grew up in a state where (the arts) were nurtured."
Matheny, an Ocean Springs native, graduated from the University of New Orleans in 2011 with a bachelor's degree in film arts and immediately went to work in the industry, cutting his teeth on projects such as "True Detective" and "12 Years a Slave."
Despite working in Louisiana's initially thriving film industry, things started to slow down around 2015 when then-Gov. Bobby Jindal signed a bill placing more stringent limits on state tax incentives. With Louisiana a less viable option, Matheny and his friends decided it was a good time to work on some independent films and chose to shoot their first feature, "Easy Does It," in Mississippi.
What's Going Right
Matheny's story is not an uncommon one, as Mississippi currently offers a competitive tax-rebate program for filmmakers, especially compared to nearby production-heavy states like Louisiana and Georgia. Established in 2004, the Mississippi Motion Picture Incentive Program is mostly know for its simple, three-pronged system. Once a qualified film has finished production, it receives a 25-percent rebate from the state on all money spent in Mississippi, a 30-percent rebate on the payroll of Mississippi residents and a 25-percent rebate on the payroll of non-residents.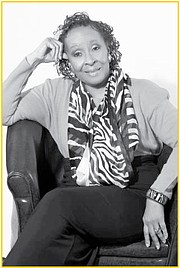 This program has led to many independent pictures and major features filming in Mississippi such as Katherine Dieckmann's "Strange Weather," John Krasinski's "The Hollars" and Tate Taylor's James Brown biopic, "Get On Up." Other films shot in the state include Tina Mabry's "Mississippi Damned," Keith Beauchaump's documentary "The Untold Story of Emmett Till" and his soon-to-shoot feature film, "TILL," and Wilma Mosley Clopton's "Elport Chess and the 1947 Lanier Bus Boycott," which will screen during Crossroads Film Festival this year. As of press time, Mississippi currently has seven productions scheduled to shoot in the first quarter of 2017.
Robbie Fisher, who is the president of the Crossroads Film Society and co-organizer of the Mississippi Production Group, a local film-focused networking group, has been a part of the industry full-time for the past six years and reiterates the program's success. "I've seen the number of films increase, and the budgets of films increase," she says. "I know it's in direct correlation with when we began the incentive rebate program and because we've continued to fund it. ... It's the financial impetus people have to come and make films in Mississippi."
Fisher says she believes that Mississippi has more to offer than just financial incentives, too.
"We have great locations, hospitality and things that are more intrinsically, less financially, beneficial," she says.
The first of those attributes of Mississippi is on display in Matheny's "Easy Does It," which begins production in May and takes place in across much of the Southwest, despite mostly being filmed in the Magnolia State.
In the 13 years since its inception, 222 productions have used Mississippi's incentive program and spent more than $188 million in direct production expenditures with Mississippi businesses and payrolls across the state, statistics from the Mississippi Film Office show. Fisher also credits the productions that the program has brought in to the growth of other aspects of film culture in Mississippi.
"I have seen a dramatic growth in the number of film festivals around our state, and I think there's a direct correlation there, from the growth of festivals to the films being made here," she says. "From our perspective, from Crossroads, there are many more films now being submitted (to the Crossroads Film Festival) from Mississippians than there were just a couple of years ago."
The Mississippi Film Office reports that, since 2012, the industry workforce has seen an increase of more than 170 percent in the state. Eight colleges and universities have created or expanded film programs, including Behaven University, the University of Southern Mississippi and Hinds Community College. In addition, six new film festivals have launched in Mississippi in that same time period, including the Rails to Reels Film Festival in Meridian, the Grenada Afterglow Film Festival, and the Sun & Sand Music and Film Festival on the coast.
What's Going Wrong
Despite the industry's growth, the incentive program is now in danger. Each of the three rebates has a "sunset" provision, meaning the Department of Revenue will stop approving applications for the rebates after a certain date. For the non-resident payroll rebate, that expiration date is July 1, which the legislature did not step in to extend.
On a surface level, it is easy to look at the non-resident portion of the rebate system and think that, of the three, it would be the most logical one to cut if necessary. After all, the rebate is for non-residents—not Mississippians.
During Gov. Phil Bryant's Executive Budget Recommendation last November, he suggested that the state legislature should allow the expiration to happen, saying, "While I support the jobs and attention that films bring to Mississippi, taxpayers should no longer subsidize the motion picture industry at a loss."
Lt. Gov. Tate Reeves and House Speaker Philip Gunn have also echoed this sentiment toward film in Mississippi, and the state legislature doubled down on it when they allowed the bill vying to extend the non-resident rebate to die in committee in February.
The monetary loss Gov. Bryant is referring to was extrapolated from the Legislative Committee on Performance Evaluation and Expenditure Review's report, which calculates that the rebate program returns about 49 cents for every dollar invested. University of Southern Mississippi professor, filmmaker and actor Miles Doleac says he takes issue with the way state officials are reading the report, though, and with the thought of the non-resident rebate ending.
"I'm someone who's directly benefited from the rebate package here," he says. "I wouldn't have been able to hire someone like William Saddler (of 'Law and Order' and 'Iron Man 3') for my film without the non-resident payroll rebate. My films alone have infused over a million dollars into the economy of the greater Hattiesburg area."
Doleac has done three feature films in Mississippi—"The Historian," "The Hollow" and "Demons"—that received distribution deals, and he says the non-resident incentive tax played no small role in that.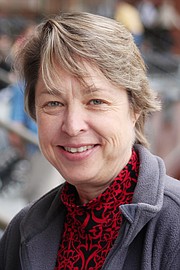 Fisher says it's more complicated than just a simple statement of facts.
"We have data that shows that this is an incomplete, bullet-pointed statement," she says. "It's taking a very narrow view, and when you're going to fairly assess an industry, you should look at all of the aspects of it."
While the PEER report does show that for each invested dollar, the state gets approximately 49 cents, it also presents caveats alongside that fact. It acknowledges that other states' film incentive programs have also been criticized for sometimes-low return on investment but points out that many states still offer these programs because of potential economic growth in areas such as employment opportunities, infrastructure and support services.
In addition, the report does not consider tourism in regards to the projected revenue or job creation, and film tourism is certainly a factor in Mississippi. Doleac and Fisher both cite "The Help" tours, which still take place in Greenwood and Jackson, the Laurel Mercantile Co., which opened as a result of the HGTV show "Home Town," and the Canton Film Museums.
The PEER report also states that the loss is tied to the assumption that the money that the state is currently spending on film incentives would instead go to manufacturing or service sectors, which are in no way the guaranteed destinations for the funds should the incentives expire.
Fisher looks to numbers from the Mississippi Development Authority to show how the film industry's growth has directly impacted Mississippians. MDA data show that film-industry payrolls for Mississippians are up from $619,475 in 2012 to $6,594,219 in 2016. This increase ties back to not only the significant growth of the industry as a whole, but also the growing number in the state's trained film-specific workforce, which increased from 334 to 902 over the past four years.
"I have a friend who was in the film school at Hind Community College, and he worked on a small film I produced just to get experience," Fisher says.
"Now, that friend is working almost all of the time on big features and is a member of the (International Alliance of Theatrical Stage Employees Local 478 union), and his salary has gone dramatically up, and he's just one of many people I know like that."
It is Mississippians like this that Doleac says he is the most worried about with the legislature allowing part of the incentive program to expire.
"This is really pulling the rug out from under us and out from under this grassroots effort," Doleac says. "What I really think that our Legislature doesn't get is that they're not hurting Hollywood liberals—they're hurting Mississippians."
Having seen firsthand what disrupting a state's incentive program looks like, Matheny told the Jackson Free Press that he was equally concerned with how this could affect Mississippi.
"If things go for Mississippi like they went for Louisiana, you could definitely see a downturn," he says. "If the rebate program is scrapped, it could not only be a downturn but could end major filming in Mississippi altogether."
Where We Go From Here
Following the end of this year's legislative session on March 31, Mississippi lawmakers did not move to extend the July 1 sunset of the non-resident rebate, despite an attempt from Rep. David Baria, D-Handcock to extend the provision through 2020.
This has left those in the industry wondering where the state goes next, including Ben Matheny.
"Mississippi film has grown to be something very exciting and something that has a tremendous amount of potential," he said in April, "but it's not going to be able to continue that growth without the non-resident payroll."
Matheny echoes Doleac's sentiment that ending the non-resident portion is mostly hurting Mississippians who have worked hard to establish a footing in the industry.
"The Mississippi Legislature owes it to the working professionals and businesses of Mississippi to protect this blossoming industry," Matheny says. "Even if in a special session, they should renew or extend this rebate. There's just too much potential both creatively and financially in the film industry for Mississippi to let it die."
Despite the reported loss of 49 cents on the dollar, the PEER report shows that Mississippi's return on investment is high in contrast with neighboring states, according to reports from other state audit offices and from private organizations such as the Motion Picture Association of America.
Moving forward, perhaps the easiest way to chart a path is to look no further than the PEER report itself. It lays out three recommendations on how the state can improve the incentive program financially—none of which includes of removing one of the three rebates.
The report suggests that the Mississippi Film Office should take additional steps to upgrade workforce and infrastructure, including creating a certification program for local businesses; developing programs for Mississippians interested in producing films who do not currently have the technical knowledge of film production; and conducting ongoing analysis of its effectiveness by tracking the film office's strategies and the number of residents employed in film projects.
While the numbers are not perfect, or exactly where the legislature would like them to be, as Matheny said, the industry is still young, still growing, and leaders in the film industry like Fisher and Doleac believe it will continue and become a significant source of income, tourism and recognition for a state that lacks all three.
"There is this beautiful and sublime creative legacy of our state that can be the foundation of a thriving economic engine called the film industry," Doleac says. It's there; the creativity is there. We just need to remember who we are."
Full schedule for the 2017 Crossroads Film Festival at crossroadsfilmfestival.com.
Crossroads Film Festival begins on Thursday, April 6, with premieres of "You Are Everything" and "1 Mile to You" at 5 p.m. and 7 p.m., respectively, on screen A at Malco Grandview Theatre (221 Grandview Blvd., Madison). On Friday, April 7, the film screenings begin at 1 p.m. at Malco at 1 p.m. That Friday, Crossroads will also do a screening of "Pastime" and "Train to Busan" at Hal & Mal's from 8 p.m. to midnight. The screenings on Saturday, April 8, begin at 11:15 a.m., and the music video showcase is from 7:30 p.m. to 9:30 p.m. on screen C with an after party at Offbeat (151 Wesley Ave.). Tickets are $8 for a single film block, and $6 for students, Crossroads members and seniors 65 and older. All Access passes are $35-$45, Friday and Saturday passes are $15-$20, and student and industry passes are $20. For more information, visit crossroadsfilmfestival.com.
More stories by this author
Support our reporting -- Become a JFP VIP.
The news business has changed dramatically in the past year, and we need your help more than ever to keep bringing you important stories about Jackson and the Metro. Become a JFP VIP with an annual membership or you can Sign up as a monthly supporter. Thanks for anything you can do to empower our journalism!