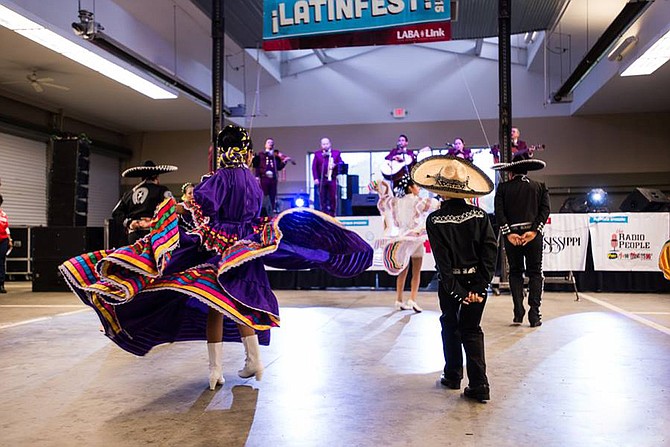 Cafe Cubano (Cuban coffee) is what I remember most about growing up in a Cuban household.
Like clock work, my grandfather made espresso at 7 a.m. each day. It was black as night, strong enough to last the entire day and sweetened abundantly with sugar to give me one, maybe even two, cavities per sip. I remember waking up to the sound of the gas stove crackling and the aroma of dark-roast espresso making its way into my bedroom. Offered after nearly every meal, the cultural staple is an example of something that effortlessly joins family, friends and neighbors.
Cuba is the largest island in the Caribbean. Lying only 90 miles south of Key West, Fla., people know it best for its abundant sugar cane, Cuban cigars, and music legends like Celia Cruz, Gloria Estefan and the Buena Vista Social Club. Colorful buildings and iconic 1950s-style cars line its iconic capital city, Havana.
On Saturday, Oct. 15, from 11 a.m. to 9 p.m., the Latin-American Business Association, or LABA-Link, of Mississippi is hosting the state's fifth annual LatinFest at the Multipurpose Complex in Canton, and this year's event will celebrate Cuba.
"We decided to make some changes this year," Israel Martinez, marketing co-chairman of LatinFest and a local entrepreneur, told the Jackson Free Press. "We decided to incorporate a theme, so this year we are celebrating Cuba. We are looking forward to celebrating Colombia, Brazil and Mexico in the following years."
Cuban American immigrants have contributed to the American economy, culture, and entertainment through decades and centuries of music, food, language, laughs and tradition. Desi Arnaz, who played Ricky Ricardo in the 1950s sitcom "I Love Lucy," is known internationally for his role in the television series. Actresses Rosario Dawson, best known for her roles in the musical "Rent" and Netflix show "Daredevil," and Cameron Diaz, known for her roles in "There's Something About Mary" and "Charlie's Angels," are both of Cuban descent.
The event's website says: "LatinFest showcases the talent and professionalism of the Latin community. It's a cultural celebration that attracts people from all backgrounds and walks of life. The festival will present some of the area's best dancers, cuisines and musicians—this year, including local and out-of-state bands that play jazz, blues, salsa, merengue and bachata."
Canton Nissan and many other local businesses are sponsoring the event.
"Nissan has seen that it's a great event and that both the festival and the company have such an impact on the local community," Martinez said. "Every year, the Red Cross supports LatinFest with volunteers, and the organization wants (to bring more awareness to the) Hispanic community about the services they provide."
A portion of the proceeds from LatinFest will go to the Red Cross.
Martinez says the festival is open to all individuals. The website and the festival program are all in English, and half the songs played will be in English, and half in Spanish. "We have people coming from all over—Japan, Germany, Africa and Europe," Martinez said.
"Everyone is welcome."
Festivalgoers can expect food from Green Ghost Tacos, Boccado's International Cuisine, Marlo's Backyard BBQ and other local vendors. Tickets are $10 for adults, and children 12 years old and younger get in free. The event will also have activities for kids, including inflatables. For more information, visit latinfestms.com.
Support our reporting -- Follow the MFP.