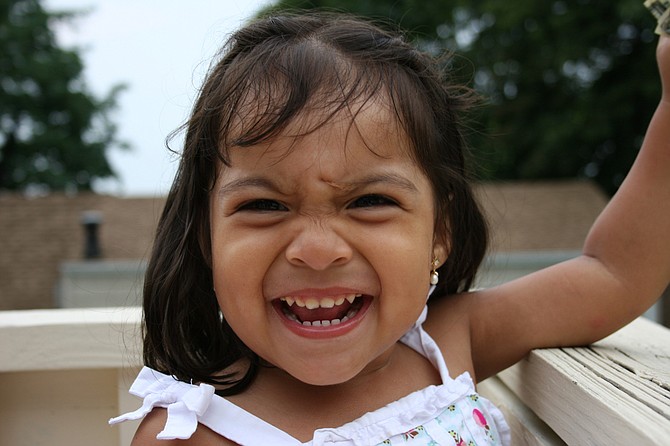 JACKSON — Like any church on Father's Day, the sanctuary of Christ the King Church in Jackson was packed this past June with community members, including 60 or so children running around.
After the Spanish mass ended, a father —approached Father Jeremy Tobin, a Catholic priest and activist in Jackson, and started talking about President Barack Obama's 2014 executive actions on deferred-action programs for undocumented immigrants.
"He was so excited that one of his kids could finally qualify," Tobin told the Jackson Free Press about the father at a news conference at Mississippi Immigrants Rights Alliance in June. "We were (both) hoping for a successful outcome."
"The thought of these families being broken up is unconscionable," Tobin added.
Obama's effort to keep families together and expand working rights to immigrants stalled in late June when the U. S. Supreme Court voted 4-4 on his executive actions to help undocumented immigrants, called Deferred Action for Parents of Americans and Lawful Permanent Residents (called DAPA and LPRs) and Deferred Action for Childhood Arrivals, or DACA.
DAPA and DACA programs do not provide a pathway to citizenship, but rather offer a renewable three-year work permit to DAPA applicants and a two-year work permit to DACA applicants. That would mean that undocumented immigrants qualifying for the programs would be exempt from immediate deportation.
The court's indecision has left families, workers, and entrepreneurs across the nation in limbo and fear of being torn apart and from the country they now call home.
'Immigrant-Friendly President'
Bill Chandler, the executive director of Mississippi Immigrants Rights Alliance in Jackson, says electing a president who is sympathetic to immigrants is the next step for families left in limbo by the Supreme Court decision, as well as the immigrant community as a whole.
The strong implication is that immigrants need to ensure that Donald Trump, who regularly takes anti-immigrant positions, is not elected, even though Chandler did not directly say call the Republican nominee by name. He did express the need to elect an "immigrant-friendly president," and that to him in this election means Hillary Clinton, who supports Obama's executive actions on immigration.
"Immigrant groups around the country are working hard to see that it happens," Chandler says of the November election. "Immigrants that are U.S. citizens, whether by naturalization or if they were born (in the U.S.) by immigrant parents, really need to get involved by voting, too."
Controversy over the executive orders first sparked back in February 2015, when Texas and 25 other states filed a lawsuit, United States v. Texas, in federal district court to block President Obama's expanded DAPA and DACA initiatives, claiming that the initiatives violate the "Take Care Clause."
"DAPA is a violation because it declares unlawful conduct to be lawful," the American Immigration Council reports, and says that the programs impose a $130 loss per license issued in Texas.
The federal government responded in its U.S. v. Texas brief that the claims in the lawsuit "are nothing more than allegations of indirect or incidental effects from the (DAPA) Guidance, not invasions of any legally protected interest under the Constitution," the American Immigration Council reports on immigrationpolicy.org. "Virtually any administration of federal law by a federal agency could have such effects."
Mississippi taxpayers on average pay approximately $36.54 per inmate for each day's detention of undocumented immigrants, according to a 2006 survey report from then then-State Auditor Phil Bryant, now the Republican governor, in Mississippi.
Voter Registration
MIRA representatives are actively encouraging voter registration by attending meetings, going door-to-door, and visiting churches and other places to find people who are U.S. citizens to register them to vote.
The American Immigration Council, a nonprofit organization based in Washington, D.C., found that "Latino-owned businesses in Mississippi have sales and receipts of $323.7 million." Universities throughout the state welcome international students from all over the world, and the same study concluded that "Mississippi has 2,467 foreign students who contribute $42.3 million to state economy."
Chandler says MIRA has saturated the Jackson metro area and is currently working on voter registration on the Gulf Coast as well as nearby Scott County, a large Hispanic and Latino immigrant community with several poultry plants that employ many of them. That county is approximately 35 miles east of Jackson.
"One of the problems we have in Mississippi is there has been a lot of anti-immigrant rhetoric and racism and action from some law enforcement that has basically driven undocumented immigrants, particularly the Latino population, into the shadows," Chandler told the Jackson Free Press.
"When crimes are committed against (the immigrant community), individuals are reluctant to come forward and report them."
Sen. Sean Tindell, R-Gulfport, is the principal author of Senate Bill 2306, a piece of legislation written to prohibit the establishment of "sanctuary cities." The law, which did not pass last session, would have encouraged "Mississippi law enforcement to assist federal agencies by legally detaining illegal aliens" and would have indemnified law-enforcement officers from state legal action if they enforced the law.
Such laws are dangerous, said John Camyilmaz, a European worker with a temporary U.S. working visa and a MIRA volunteer. "My experience in different countries is (that) anti-immigrant laws and decisions only help human traffickers to earn more money and exploit immigrant and non-immigrant workers," he said. "There is more (of a) chance to exploit the working people."
The American Immigration Council argues that police officers do not need to turn their attention away from protecting the public to enforce federal immigration law, a view many law-enforcement leaders, including JPD Chief Lee Vance, share. "The DAPA and DACA initiatives allow law enforcement officials to focus their attention on public-safety risks, while allowing noncitizens with significant family and community ties to the U.S. to obtain temporary, renewable deferrals of deportation," it says on immigrationpolicy.org.
"When the parents are deported, often times the children become a ward of the state, and that's a cost that the state will have to bear to see after these minors," Rep. Kathy Sykes, D-Jackson, and chapter chairwoman of the National Congress of Black Women, said about the Supreme Court's standstill on immigration reform. "However, if the parents were allowed to stay here ... then (parents) would do their duty and provide for their minor children."
Benefiting The Community
The application process for DACA (I-821D, Consideration of DACA application) costs $465 and requires applicants to meet strict guidelines, including proof of identity; proof applicant came to the U.S. before 16th birthday; and proof of immigration, residence and student status.
An applicant must also complete a separate application for Employment Authorization (I-765) and worksheet (I-765WS) and mail it in with the Consideration of DACA application. The U.S. Citizenship and Immigration Services reviews the worksheet (I-765WS) to determine if the applicant has an economic need to work. It asks for the applicant's current annual income, current annual expenses, and total current value of assets. It also requires an essay explaining the applicant's financial situation and economic need for employment authorization.
DACA and DAPA applicants are not the only people benefiting from these programs, supporters say.
"Currently, 3.7 million undocumented immigrants have children who are U.S. citizens or lawful permanent residents," the American Immigration Council says on immigrationpolicy.org. The group argues that when immigrants are given temporary and renewable work approval and are welcomed into communities, cities and states benefit from additional tax revenue.
Applicants who have been convicted of a felony offense, a significant misdemeanor or pose a threat to national security are not considered for DACA or DAPA.
Email bilingual Community Engagement Editor Onelia Hawa at [email protected] and follow her on Twitter @oneliahawa.
More stories by this author
Support our reporting -- Become a JFP VIP.
The news business has changed dramatically in the past two years, and we need your help more than ever to keep bringing you important stories about Jackson and the Metro. Become a JFP VIP with an annual membership or you can Sign up as a monthly supporter. Thanks for anything you can do to empower our journalism!