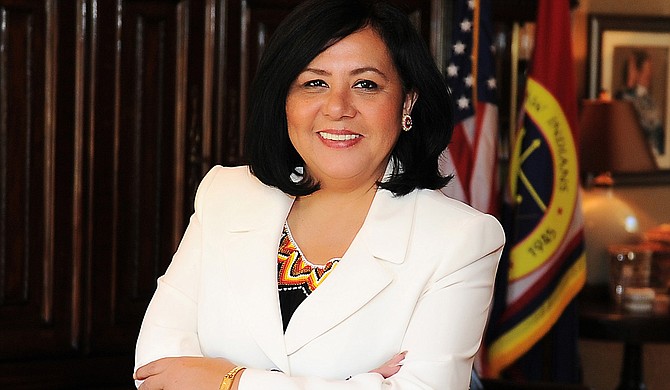 President Barack Obama has appointed Phyliss J. Anderson, the first-ever female tribal chief of the Mississippi Band of Choctaw Indians, to serve on the National Advisory Council on Indian Education.
"The responsibility of education in our tribal communities is very important to our future. I am extremely honored in President Obama's confidence in my leadership, and I look forward to serving alongside the other gifted and capable members of this council," Anderson said in a statement.
"I am honored that these talented individuals have decided to serve our country. They bring their years of experience and expertise to this administration, and I look forward to working with them," President Obama said in a press statement.
Anderson's representatives say that each NACIE member was chosen for his or her reputation across Indian Country for commitment to the educational advancement of native American youth. In her position on the council, Anderson will help advise the U.S. secretary of education regarding the funding and administration of the education programs for adult and child Native Americans. 

Anderson is serving in her second term as tribal chief. She has 30 years of tribal government experience, including the past leadership positions of tribal council representative and secretary-treasurer. Her goals, as the tribe's website lists them, center on the vitalization of the "quality of life on the reservation," as well as "operating an accountable and transparent" government.
Anderson, who is fluent in Choctaw, was born and raised in the Red Water community on the Choctaw Indian Reservation near Philadelphia, Miss. She has been married to Rick Anderson Sr. for more than 14 years. She has three children, five stepchildren and 12 grandchildren. She graduated from Choctaw Central High School and East Central Community College.
Sierra Mannie is an education reporting fellow for the Jackson Free Press and The Hechinger Report. Email her at [email protected]. For more education stories visit jfp.ms/education.
Support our reporting -- Follow the MFP.