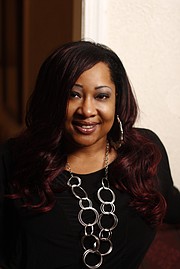 Freedom is a word that is used to describe a way of being. It is not an action word. It's not something you do; it's something you are. It's not something that one has the ability to give or take away from you. Sure, in order to maintain control, laws have been made that govern what freedom looks like to other people. But that's not freedom in its truest form.
Jesse Williams recently gave an arousing speech at the BET Awards. It's an awards show that gives attention to the excellent achievements of black people in this country (mostly). I admit that I didn't know Williams until this speech. Apparently he has been an advocate for black rights for a long time. He credits his parents, a white woman and a black man, for being responsible for laying the groundwork to who he has become. 

Williams transparently stated that his parents taught him at an early age that he would have additional troubles in his life as a man of color, and they prepared him for that life by teaching him things he would not learn in school about who he is, where he came from and how to make an impact in the world.
The speech had social media and news outlets waving their arms and throwing up fists in solidarity for days. So many people were elated to have witnessed that speech. But I have to wonder how many will be encouraged enough to follow the example his parents set. How many of us are willing to do what they did to create more Jesse Williamses to come?
How many people became ignited with fire that will die in days, months, until the next celebrity tells them what to think?
We are a people who still cry out for freedom. Celebrities do it for us, hopefully for themselves as well. Because while they may have money and fame, that doesn't guarantee freedom. Freedom is a mindset.
People who have accepted freedom wear it all over them. It's not something you can hide. It's easily recognized. They don't have to tell you they are free; you can see it, feel it. It makes you want it too. Freedom is waking up and maintaining control of your thoughts and actions. Freedom is being able to say what you feel without the attachment of fear or anxiety or retribution. Freedom is what happens when you realize that there is nothing anyone has that you need. There is nothing that you have that you can't hold on to. 

Freedom is knowing that what is yours cannot be taken from you unless you decide to give it away. Freedom doesn't destroy; it builds. Freedom doesn't manipulate; it creates. Freedom doesn't lie; it's honest. Freedom doesn't conform; it transforms. We have been taught that we have to do something to get something. Freedom says you already are that something. You need only tap into it and make it be what you say it shall be. Freedom doesn't have any holds or boxes for you to trap yourself into. It says that you can whatever you can think. If you can form the thought, you can be the thought.
Freedom is an understanding that love is its counterpart. Therefore, any act of hatred is a controlled act. The homosexual attacked by the homophobe isn't the one who is without freedom. The homophobe is the one who is a slave to his own evil. That is a person so confined by hate or maybe guilt that they can't love themselves or anyone else. Same goes for the racist who wants to be sure that no black man ever sees a seat in the White House again. He's the one who has no freedom. Greed and fear has consumed him and robbed him of his freedom. He is mentally enslaved and uses that to direct his actions and choices.
Freedom belongs to all who willfully accept their place in this universe and who understand that just as you have the right to be here, so does the next man or woman. Honor that notion and live your life to that decree. Problem is, not only do some not want you to be free, but they really don't care much about their own freedom. They are fully willing to live for right now, and if it means that they have to oppress their fellow man or woman, it's a small price to pay. But, we're done asking for freedom. No one can take your freedom if you don't give it away.
Funmi "Queen" Franklin is a word lover, poet and advocate for sisterhood. She has a weakness for reality shows.
More like this story
More stories by this author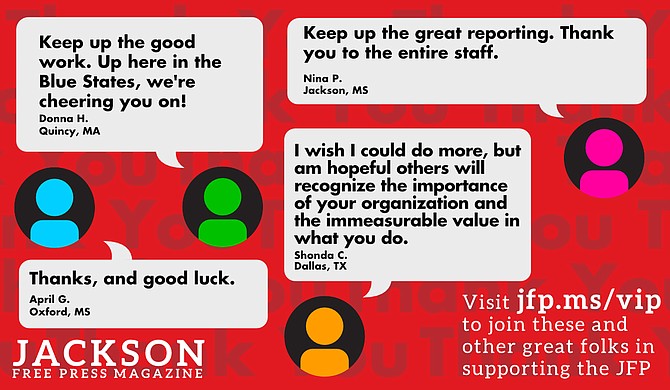 Thanks to all our new JFP VIPs!
COVID-19 has closed down the main sources of the JFP's revenue -- concerts, festivals, fundraisers, restaurants and bars. If everyone reading this article gives $5 or more, we should be able to continue publishing through the crisis. Please pay what you can to keep us reporting and publishing.