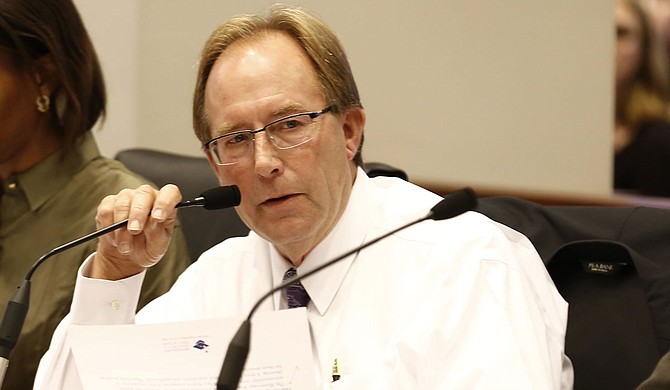 The 2016 Mississippi Legislature is steamrolling ahead with bills affecting public education. Here are a few for consideration:
HB 1044: An act to authorize open enrollment in charter schools
Sponsor: Rep. Charles Busby, R-Pascagoula
With this act, students could attend a charter school operating in a school district in which they don't live. Debate over this bill ignited controversy in the House Education Committee, with Rep. Jarvis Dortch, D-Raymond, throwing pretenses to the wind and motioning to amend it to open charter schools in all school districts—not just D and F ones, like the current law allows.
House Education Committee Chair Rep. John Moore, R-Brandon, also authored a bill seeking charter-school enrollment across district lines.
HB 943: An act to rename the 'Equal Opportunity for Students with Special Needs Act" to the "Equal Opportunity for All Students Act."
Sponsor: Rep. John Moore, R-Brandon
As presented by Rep. Joel Bomgar, R-Madison, the bill revises eligibility for Education Savings Accounts to include low-income as well as special-needs students, with special-needs students still receiving the $6,500, and students from low-, middle- and high-income families receiving $5,000, $4,000 and $3,000, respectively. As of the beginning of the year, families utilize 131 of the 433 vouchers available under the current program.
HB 76: An act to require county school-board members to declare party affiliation

Sponsor: Rep. John Moore, R-Brandon
Legislation so far in 2016 has called for the appointment of superintendents—except for the office of state superintendent, which Sen. Joey Fillingane, R-Sumrall, thinks should be elected—and the reduction of school-personnel participation in politics, except in the case of county school-board members. SB 2743, authored by Sen. Gray Tollison, R-Oxford, also requires the nonpartisan election of county school board members.
HB 1481: An act to implement juvenile-justice reforms
Sponsor: Rep. Linda Coleman, D-Mound Bayou
This 113-page bill outlines juvenile-justice reform measures to be implemented as "per task force reports." The bill tasks DPS to "adopt rules setting standards for juvenile-detention facilities" and requires MDE to bring juvenile-detention centers up to par regarding education licensing standards. The bill would execute mock reviews of juvenile-detention facilities by Oct. 1, 2016.
Support our reporting -- Follow the MFP.