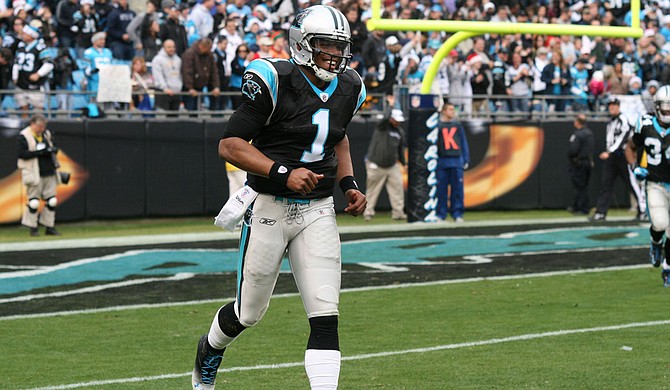 Will it be Cam Newton or Petyon Manning? Will the Broncos' top-ranked defense trample the 11th-ranked Panthers offense? Or will Denver's 16th-ranked offense fall flat against Carolina's sixth-ranked defense? This year's Super Bowl has plenty of contrast and plenty of questions.
While Manning is the oldest quarterback to start a Super Bowl, he and Newton were both taken with the top pick in their respective drafts. This is the first time two quarterbacks drafted first overall will meet in the Super Bowl. Manning is the typical pocket-passing quarterback, but Newton is part of a new wave of quarterback who are as dangerous with their legs as they are with their arms.
Both teams have very good defenses. The Broncos are better known for their pass rushers. Von Miller and DeMarcus Ware were part of a unit that recorded 52 sacks in the regular season and has added seven more this postseason.
On the other hand, the Carolina Panthers, with start linebackers Luke Kuechly and Thomas Davis on the frontlines, along with cornerback Josh Norman, managed an NFL-high 24 picks this season and more interceptions than touchdown passes allowed. The Panthers also had 44 sacks in the regular season, but the Broncos' defense had 14 interceptions.
At the end of the season, Manning finished with 17 interceptions thrown, despite missing six games due to being benched. At the same time, Manning has never gone through an entire postseason without throwing an interception. In Super Bowl play, he has thrown just three touchdowns to four interceptions.
Carolina will enter the Super Bowl with a streak of 31 games (including the playoffs) in which they had at least 100 rushing yards per game. Being able to run the ball and produce more yards on the ground will take away some of the effectiveness of the Broncos' pass rush.
Denver has allowed the fewest rushing yards per attempt at 3.28 yards, and the fewest rushing yards per game at 83.6 yards. Carolina will need Newton to perform a few designed quarterback runs to help the team reach its rushing goal. While Newton's and Manning's play will be a deciding factor for whether its the Broncos or the Panthers that win Super Bowl 50, running the ball more effectively will go a long way toward winning this game.
Carolina averaged 31.3 points per game this season, but Denver only gave up 18.5 points per game. The Broncos offense scored just 22.2 points per game to the 19.3 points per game that the Panthers gave up. Carolina also led the NFL with its turnover differential at positive 20 with 39 takeaways and 148 points earned from turnovers. Throughout the season, Carolina used turnovers to either score on defense or set its offense up for quick and easy touchdowns and field goals.
Meanwhile, Denver finished the season at negative 4 on turnover differential. If the Broncos didn't have the top defense to make stops after turnovers, they might not be in Super Bowl 50. That means their offense and defense have to play at their best to win this game. The offense can't afford turnovers, but if it does have them, the defense needs to prevent touchdowns.
Newton has used his legs and arms to get the Panthers in the end zone. He will give the Denver defense fits, and he has proven his ability to come up big in big games with both a junior-college title and a Division I title.
I think even without Super Bowl experience, Newton will have this team relaxed once they take the field. It feels like he is unstoppable this season.
My pick: Carolina 24, Denver 17.
SPORTS FACT OF THE WEEK
by Amber Helsel
The cost of a 30-second TV spot during the 2015 Super Bowl was $4.5 million.
More stories by this author
Support our reporting -- Follow the MFP.