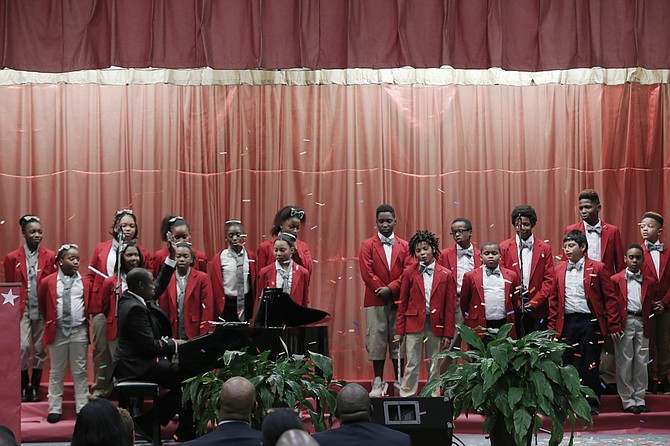 JACKSON — For the 2015-2016 school year, Davis Magnet IB Elementary School in downtown Jackson had the highest reading proficiency of elementary schools in the state. The National Blue Ribbon School is the best elementary school in Mississippi, SchoolDigger.com reports.
Baker Elementary in south Jackson helped its bottom 25 percent of test takers improve reading proficiency more than any other elementary school in the state.
Both schools are rated "A"—the highest accountability rating a school or district can receive—and are part of Jackson Public Schools, which serves nearly 28,000 students in the capital city. JPS as a whole is rated "F." Like the 18 other failing school districts in the state, it serves mostly black students.
The first half of the school year hasn't been smooth sailing for JPS with an audit that resulted in probation, a rejected corrective action plan to get off probation, a failing grade as a district and the abrupt departure of former superintendent Dr. Cedrick Gray. But Davis and Baker, as well as Bailey APAC and Power APAC Middle Schools, all received "A" ratings.
The Mississippi Department of Education honored Davis and Baker with a visit to Baker yesterday as part of a celebration tour for high-performing schools and districts.
State Superintendent of Education Dr. Carey Wright asked the audience to give a round of applause first to the students, then to their teachers in attendance. "No matter what school you attend, every teacher, principal and staff member in that building is there to support you and challenge you," she said to the students.
"We will have more schools to join your celebration tour," said Dr. William Merritt IV, chief academic officer for elementary schools in JPS.
"It's no accident these are 'A schools' with high-performing students and faculty," JPS Board of Trustees President Beneta Burt said. "We don't educate by ZIP codes. Every ZIP code can win."
"When I see numbers like this, I'm excited for our future," said interim Superintendent for JPS Dr. Freddrick Murray. "We have to replicate these kinds of opportunities for our students because that is what they deserve."
Dr. Kathleen Grigsby, who has been Davis principal for six years, told the Jackson Free Press that she was very pleased with the results, although she was initially nervous about changes in student tests. Dr. Shauna Johnson, who is in her eighth year as principal at Baker Elementary, said she was "overjoyed" at the results for her school.
"We really did run a race," she told the Jackson Free Press. "And it's not the swift or the strong, but the ones who are here to the end who win."
Dejah Granderson, a fourth grader at Davis, says it's "really exciting" that her school is an "A."
"I think it takes being hard-working and committed to what you're doing," Granderson said in response to what she thought it took to succeed at an A school.
Sierra Mannie is an education reporting fellow with the Jackson Free Press and The Hechinger Report. Email [email protected].
Support our reporting -- Follow the MFP.